Happy Friday, ladies and gents! Did you, like me, wake up this morning thinking, I could really use more beautiful Broadway dancers in my life? Granted, that's pretty much how I feel EVERY morning. But today, the need was especially strong.
Well, the musical theater universe has answered our prayers in pretty spectacular fashion: Meet "Stormy Monday," a little gem of a clip that may have Monday in the title but is pretty much tailor-made for Friday video break time.
Masterminded by Broadway performer and choreographer Grady McLeod Bowman, it features two of the Great White Way's most talented—not to mention most attractive—dancers: Samantha Sturm (you know her from Matilda, On the Town and your leg/feet fantasies) and Ryan Steele (Newsies, Matilda, your pirouette dreams...really just your dreams, generally).
Pretty people doing steamy choreo set to a blues classic? Yes. Yes, please.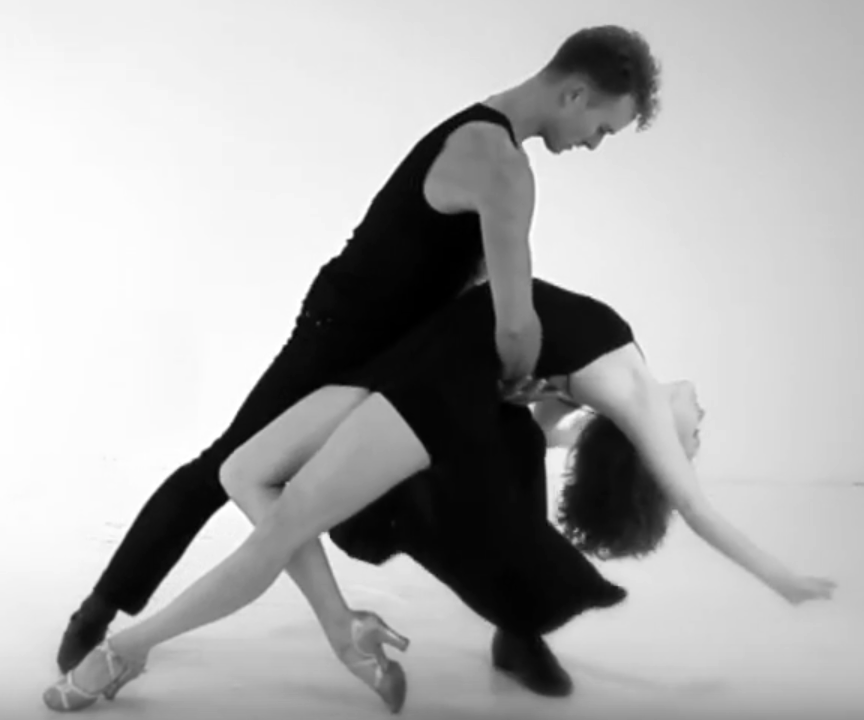 Screenshot via YouTube
It is hands down the best two-and-a-half minutes you can spend on YouTube today. (And that is a SERIOUS CLAIM, because there is also an all-hamster remake of the "Friends" theme song circulating right now). Enjoy!
Our longtime fave Ryan Steele and the lovely Garen Scribner are pretty busy at the moment, traveling the world in the touring company of An American in Paris. But they took some time out of their nutso schedule to film a video for the indie band Moondrunk's "Sold My Soul." And we are SO GLAD they did.
Choreographed by Lorin Latarro, a Broadway vet who most recently made dances for Waitress, the video has a powerful message. We see an older man—played by dance/theater artist Yehuda Hyman, a beautiful mover himself—ruminating on his loveless life, stunted by his religious beliefs. Steele and Scribner's ardent portrayal of his inner turmoil just might make you a little teary.
Less than two months until Peter Pan Live! on NBC! So far, we've been pretty excited about the cast: Christopher Walken as a tap-dancing Captain Hook? Obviously. Allison Williams ("Girls") as Peter Pan? Yes, please.
But OMG, you guys, it gets so. much. better. This week, NBC made the full casting announcement, and Newsies alums are taking over: Ryan Steele, Jacob Guzman, David Guzman, Daniel Quadrino and Garrett Hawe will play The Lost Boys. Alex Wong will be repin' the Newsies in the "Islanders, Pirates, Litter Bearers and Mermen" category. And Jake Lucas will play John Darling.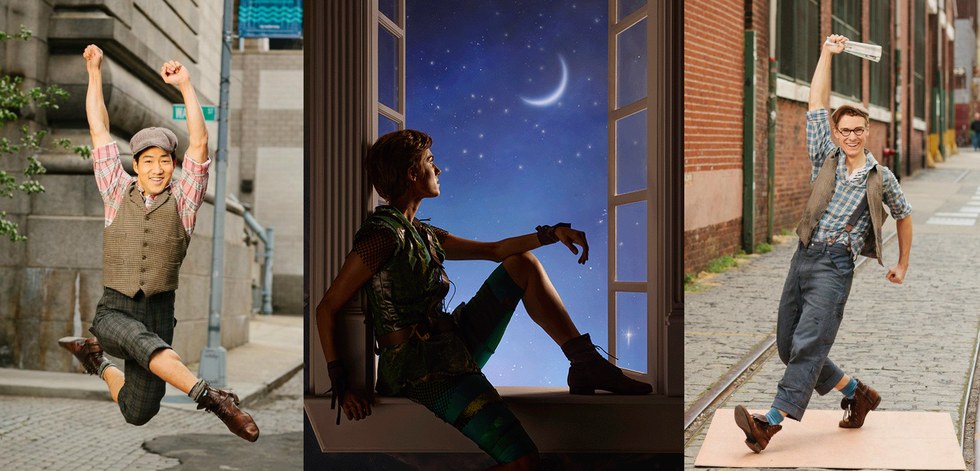 (L to R) Alex Wong poses for our Newsies cover (photo by Jacob Pritchard); Allison Williams in a new production shot for Peter Pan Live! (photo courtesy NBC); Ryan Steele poses for our Newsies cover (photo by Jacob Pritchard)
If pulling a bunch of alums from one of the danciest shows to hit Broadway is any indication of the amount of dance in Peter Pan Live!, count us the most in. Remember to tune in to NBC on December 4 for the live event!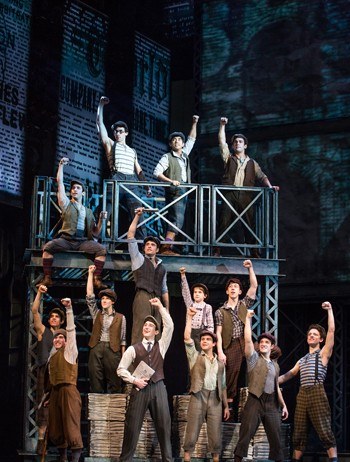 The Newsies boys will be seizing the day in 25 cities across the U.S. (photo Matthew Murphy)
Today brings both good and bad news. Go grab a tissue, because the bad news is first.
Got one? OK. This just in: Newsies is closing. In two months. After a final show on August 24, the Disney musical extravaganza will leave it's home at the Nederlander Theater on Broadway, meaning there are only 72 performances left.
Ready for some good news? The 2-year-old show isn't gone for good. Newsies will embark on a 25-city national tour, beginning this October in Schenectady, NY. As of now, the tour plans to finish next August in Toronto. But when Newsies opened on Broadway back in 2012, it was only scheduled to have 101 performances. By August 24, 2014, it will have exceeded that number by 904 shows—and 904 standing ovations. Something tells me this musical isn't going away quietly in a year.
For now, the on-sale date for Newsies tour tickets hasn't been announced. But click here to see if the show is coming to a city near you, and sign up to get emailed ticket alerts.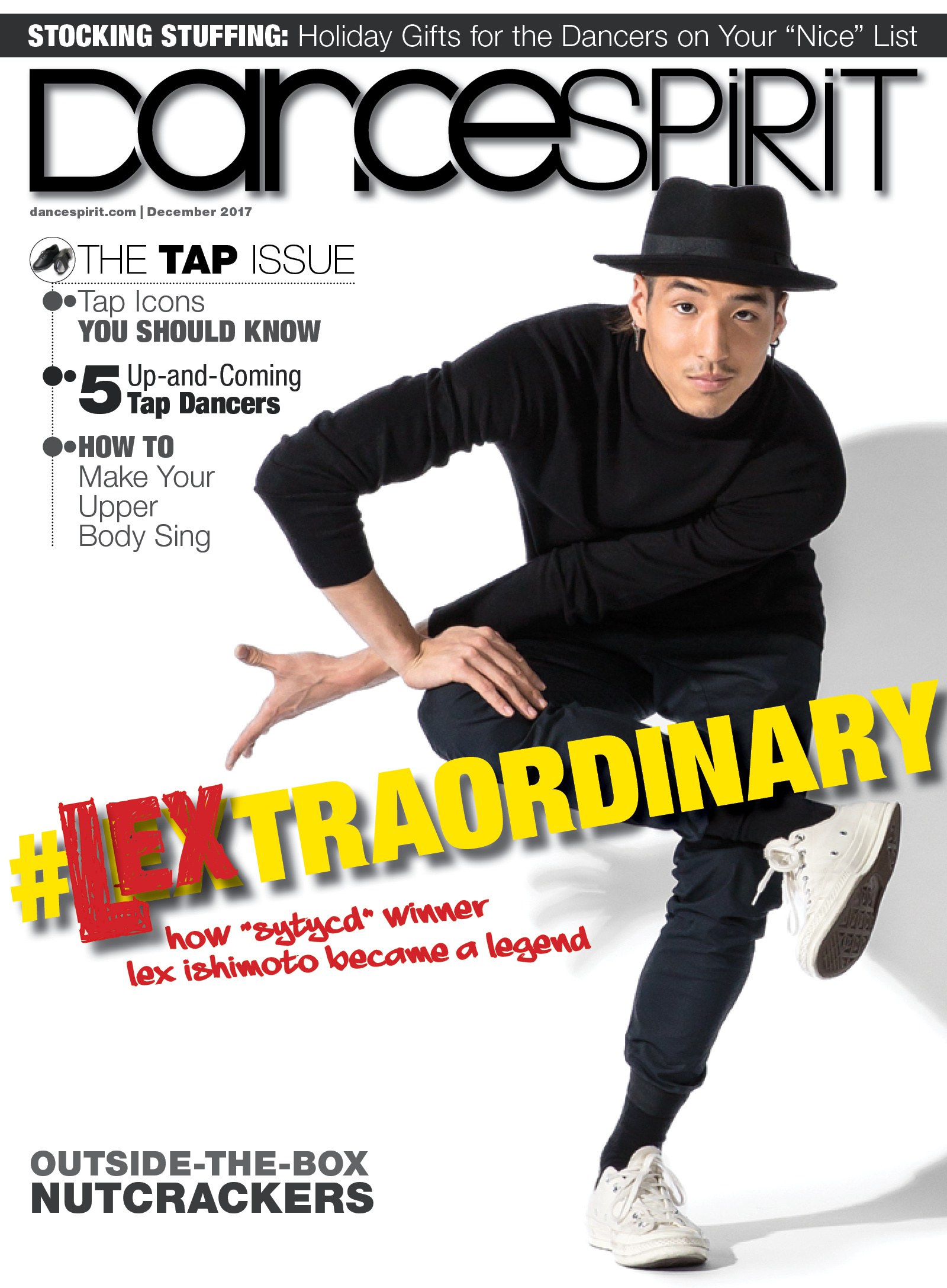 Get Dance Spirit in your inbox