Mar. 23, 2017 05:14PM EST
Amanda Garcia started dancing at Prodigy Dance and Performing Arts Centre in Plano, TX, as an intermediate-level 12-year-old. But Prodigy's owner and director, Camille Billelo, quickly recognized Garcia's potential and placed her in classes with older students. For Garcia, being the youngest among advanced dancers was exciting—and a bit intimidating. She was determined to catch up. "I had to prove myself," she recalls, "and that helped define me as a dancer."
All dance students aspire to join a higher level. But once promoted, the tougher demands (both technically and physically) can be daunting. How can you convince your teachers, classmates and yourself that your new level is where you belong? The answer lies in your
attitude and work ethic both in and out of the studio.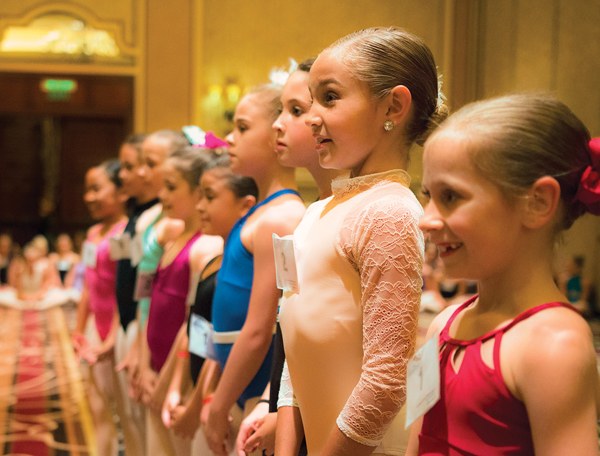 Dancers at Adrenaline Nationals (photo by Spencer Dennis, courtesy Adrenaline)
Start Slowly
You were probably at the top of your former class, and the change from being the strongest to the greenest—or youngest—in your new one can be startling. Sometimes, it's helpful to approach a new level one step at a time. Billelo transitions students by having them take only one or two higher-level classes per week (on top of their current classes) so they become familiar with their new teachers and classmates, as well as what's expected of them, before moving up full-time.
One-on-one training can also speed up your progress. Billelo recommends that recently promoted students take a few private lessons with new teachers until they feel more comfortable. If it works with your schedule, ask if you can add a few lower-level classes, too, so you can work on the basics at a slower pace.
Show Your Commitment
As Garcia advanced through the ranks at Prodigy, she focused on building self-confidence, but found it crucial to stay open to criticism, advice and direction from her teachers. It showed she was committed to her training, and eager to stay in the higher level. "I look for passion and drive in a dancer—the students who, after class, ask 'Do I have any more corrections?' or 'What can I do to improve?' " Billelo says. "I see which dancers come in early or stay after class to keep working. That's how I know who really deserves to be in advanced classes."
In class, show that you're mature enough to handle the new and often more intense workload by immediately applying a correction, even if it wasn't given to you directly. Pacific Northwest Ballet School principal Abbie Siegel cautions young dancers against going to class on autopilot. "A dancer may be taking class every day, but occasionally, it starts to become more of a habit for her just to be there," she says. It's not enough to just show up and go through the motions. Make the most out of each class, and write down your corrections each day.
And while it may be tempting to mingle with your new classmates and make new friends, do so after class. "It's normal for students to become a close-knit group, because they spend so much time together," says Miami City Ballet School faculty member Maribel Modrono. "But dancers need to let go of those attachments once they're in the studio and redirect themselves to the teacher or choreographer." It's OK to turn to your fellow dancers every now and then for support, but don't let your social network take away from your teacher's corrections.
Stay Confident
Regaining confidence in a new level—and not giving anyone the chance to doubt your worthiness—takes bravery, commitment and self-assurance. When she first moved up to the senior level, Garcia struggled with self-doubt, but zeroed in on her own goals to tame her insecurity. "I went through a phase where I didn't believe in myself," she says. "I had to learn to put everyone else's opinions aside. Once I stopped being intimidated by the other dancers, I really started to grow." Now 19 and a dance major at Chapman University, Garcia mentors younger students at Prodigy, and encourages them to be ambitious and focused as they climb the dance ladder.
As the newbie, be a sponge for information from both the teacher and the older students—and don't be afraid to reach out for help with anything unfamiliar. Try "shadowing" an accomplished student by doing the combination behind her (or in her group across the floor), attempting to match her lines or timing. Decorum and respect for seniority is important, but remember that this is now your class, too—you deserve to be there.
Feeling like you're at the bottom is no reason to have low expectations. "If you're in a competition level with a wide age range, don't make excuses for yourself by thinking, 'I'm not going to win anything this year because I'm the youngest,' " Billelo says. "Instead, set a goal, like making the top 10, and try to reach it." But keep in mind that not reaching a goal doesn't necessarily mean failure. "As long as you've worked hard," Billelo continues, "you should feel good about yourself. Ultimately, it's not about competitions and winning. It's about your growth as an individual and as a dancer."
Some days, you may feel more out of place than others. But Siegel stresses the importance of trust—in yourself and in your teachers. "We wouldn't put you somewhere we didn't think you belonged," she says. "As teachers, our main goal is students' success, and making them the best dancers they can be. Trust that we know what's best for you."
Telltale Signs You're the Youngest—or Least Mature—in Your Level
Are you the new dancer in class? Avoid these five actions that betray your true newbie identity.
1. Hiding in the back, the corner or behind other dancers. Having respect and an awareness of other dancers in class is important, but take some space for yourself, too. Getting up to speed will be a lot harder if the teacher can't see you. Plus, excessive shyness telegraphs insecurity. Challenge yourself to go in front at least once per class until you feel brave enough to do it more often.
2. Blowing off the combinations because you're having trouble picking them up. They may be longer or more complex than you're used to, but if you stop trying halfway through, you'll never learn the steps. Block everything else out and concentrate. And remember: It's OK to ask the teacher to repeat something.
3. Never speaking up. While no teacher likes their class needlessly disrupted, if you have a question about a specific step or phrase, ask! Just make sure it hasn't already been addressed (a sign you weren't paying attention), and save questions that pertain to only you for after class. Your teachers want to know you're working to improve.
4. Forgetting the dress code. Let's face it: Mistakes happen. But if you're consistently forgetting your pointe shoes, jazz shoes, leotard or enough bobby pins to secure your hair, it's a sign you're careless. Take the responsibility of being in a higher level seriously.
5. Trying to be exactly like another dancer. While you should certainly watch and learn from your more advanced classmates, don't let your own self disappear. There's a fine line between shadowing and copying. Take it from Chapman University dance major Amanda Garcia: "Dare to be different! You'll stand out and grow as an artist."
Sep. 16, 2015 03:46PM EST
Karen Chuang was a freshman at University of California, Los Angeles, when she was
given the opportunity to dance in a K-pop music video being filmed in L.A. "I took all my books with me and studied during any downtime I could find," says Chuang. She went on to book jobs with Brian Friedman and "Glee," and to lead UCLA's hip-hop team, NSU Modern, before graduating summa cum laude with a degree in business economics.
The whole point of getting strong dance training is to work toward a dance career—but sometimes, jobs come along before you're done with college, or even high school. While balancing homework and dance commitments with an apprenticeship or auditions can be challenging, it's not impossible. "The lifestyle isn't for everyone," Chuang says. "But if you get an opportunity you can't pass up, take the leap." Here's how to make it work.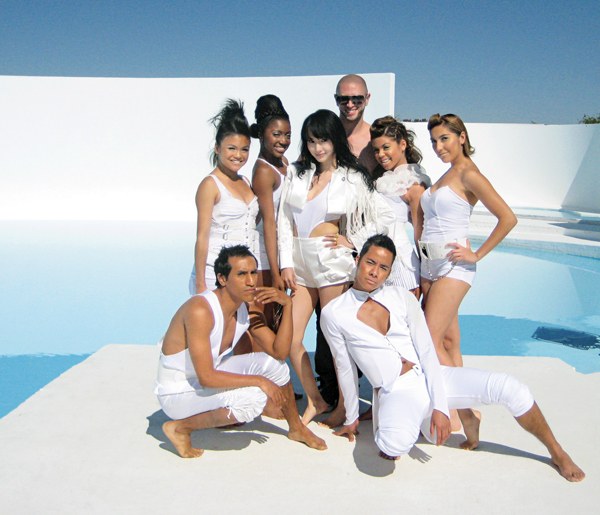 Karen Chuang (top, far left) on a music video set for K-pop star Ava in 2009 (photo courtesy Karen Chuang)
Communicate respectfully, early and often.
Since scheduling conflicts are inevitable, talk with your teachers and directors as soon as you're presented with an outside opportunity. "Be humble and as detailed as possible about upcoming conflicts with classes or rehearsals," says Joseph Giordano, who was offered a contract with Liz Gerring Dance Company during his final semester at New York University's Tisch School of the Arts.
Be sure to follow up with your teachers over the course of the job. "Professors will be so much more lenient if you keep them in the loop," Chuang says. And if you speak with them early enough, your outside work can be even more beneficial: Some directors, like Cathy Young at The Boston Conservatory, make it possible for dancers to receive credit for professional projects that take them away from school for a semester or more.
Make a schedule—and follow it.
"I map out my complete Monday-through-Friday schedule on Mac Pages and set it as the background image on my phone," Giordano says. Chuang had a similarly detailed plan. "My days were completely structured, with slots for commuting, exercising and homework," she says. But no matter how organized you are, Young adds, "someone completely overextended isn't valuable to a choreographer." Make sure you have the time before you commit to a gig.
Get your Z's.
With the strain of additional hours of dancing, part of your agenda should be devoted to rest, says Giordano. "I try to get at least six hours of sleep, stay hydrated and monitor aches and pains," he says. Irineo Cabreros, who apprenticed with Gallim Dance in NYC during his first semester in a PhD program at Princeton University, advises prioritizing sleep. "The few times I went into rehearsal dead tired, I realized I was getting the short end of both sticks—I wasn't performing well and I wasn't getting the most out of my education, either," he says.
Learn to say "no."
Doing it all comes with tough choices. "I often had to sacrifice my social life to
balance it all," Chuang says. Other times, you might have to pass up a job. Don't get discouraged, though: Sometimes opportunities will resurface at more convenient times. "Once, I couldn't audition for Lady Gaga because I had a final exam," Chuang remembers. "I was bummed, but the opportunity came around again."
You only have a few years to immerse yourself in your education, so if it comes down to missing too much school for a job, Young advises dancers to choose school. "Sometimes you have to jump when those opportunities come along, but the idea that your career clock is ticking is a dated one. The more info you get in school, the more likely you'll be working into your 60s."
Feb. 11, 2013 05:00PM EST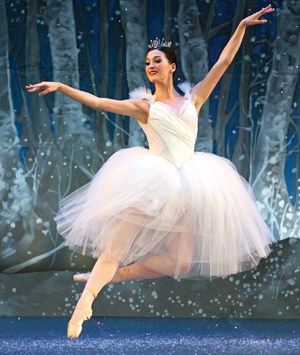 Emily Mistretta in The Nutcracker (Gene Schiavone)
If you're a talented small-town ballet student, you've probably wondered: Should I leave my local studio to study at a top-notch school? At the bigger institution, you'd have more intense training, which would help when it came time to audition for companies. But if you left you'd miss your family and friends—and the super-personalized attention you get from your local ballet teacher.
If you're thinking about making the leap from a local studio to a major training program, read the stories of these four dancers who did. You'll find out how it worked—or didn't work—for them.
Emily Mistretta, corps member, Boston Ballet
Inland Pacific Ballet Academy in California, where I trained for years, is a great school, but I felt I had more to learn than it could teach me. Every time I went away to a summer intensive, I thought seriously about staying for the school's year-round program. I was always conflicted, though; I wanted to finish high school at home.
After I graduated high school, I went to Boston Ballet School's summer session, and the school invited me to come year-round. I went home to California for two weeks, discussed it with my family, and got right back on a plane to Boston! I knew it was a great opportunity.
When I first got to Boston, I felt like I was behind. The other dancers had been in full-time ballet schools for years, while I'd only been doing ballet in the evenings. The schedule was intense—we danced for about eight hours a day—and I had a lot of self-doubt: Did I make the right decision? How's this going to turn out?
Luckily, I was able to make friends quickly. That's pretty much what saved me. And as a trainee, I got instant exposure by working with the company. I was so happy when I got my contract!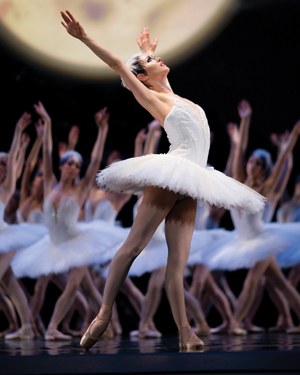 Sarah Van Patten in Swan Lake (Erik Tomasson)
Sarah Van Patten, principal, San Francisco Ballet
When I decided I wanted to be a ballet dancer, my parents said a big institution like Boston Ballet School would have the best teachers. So I started taking classes there when I was 8. But I had a different teacher every day, and I was one of about 30 kids in my class.
Then, when I was 11, I attended a summer program with Jacqueline Cronsberg at Ballet Workshop of New England. I immediately started learning variations and doing real dancing. I had long classes with Jacqueline every day, and was given lots of one-on-one attention. Her training is Balanchine, which puts a lot of emphasis on performance. That suited me.
When I told my parents I didn't want to go back to BB, they assumed I'd given up on a dance career. If I didn't want the big school with all the prestige, they thought, I'd just do dancing as a hobby. But it was the opposite. I wanted more time with my teacher. I wanted to be dancing more.
I was much happier at Ballet Workshop of New England. But everybody is different. You have to have these experiences for yourself, and be honest about how you feel.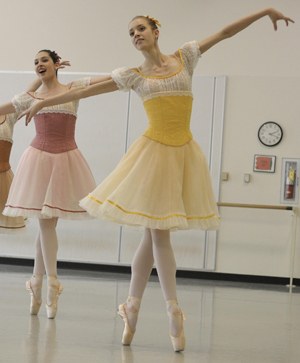 Leah Slavens (front) dancing at PNB School (Rex Tranter)
Leah Slavens, Pacific Northwest Ballet School's Professional Division
I went to Ballet Center of Houston from age 4 through my senior year in high school. I got to dance all kinds of big roles, and the teachers trained me really well. But the studio could only offer so much. They don't have a lot of funding, space or time. I guess that's why the decision to go to Pacific Northwest Ballet School after graduation was so easy.
It was a shock coming to a professional school with such a difficult training program. It was also hard to leave home, get an apartment and do everything that grown-ups do without having the experience of college dorm life. I just went straight into living on my own, having to cook for myself and take care of my own finances. A lot of kids my age don't have to pay their own bills yet! And it's hard only seeing my parents twice a year.
Part of me wishes I'd left home sooner, before I graduated high school. I feel a little bit behind ballet-wise sometimes. Then again, I'm glad I waited, because I feel more mature and ready to start a new phase of my life. It makes it easier that my friends at home have graduated and moved away too, so I don't feel like I'm missing anything.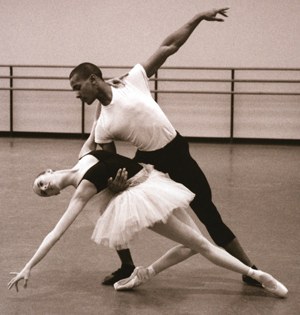 Faye Arthurs rehearsing with Craig Hall for the 1999 workshop performances at SAB (Rosalie O'Connor)
Faye Arthurs, corps member, New York City Ballet
Growing up in Pennsylvania, I took classes at Pittsburgh Youth Ballet School, where I learned a lot of George Balanchine repertory. I loved those ballets so much! But I declined invitations to the School of American Ballet's summer session—SAB is the home of Balanchine technique, and feeds into New York City Ballet, Balanchine's company—a few times because my parents weren't ready for me to go. It wasn't until I was 15 that they finally said OK.
After that summer, SAB asked me to stay for the year. I agonized over the decision. But I eventually thought, "Well, it's now or never!" I had gotten to a certain place at my smaller school and was antsy to try something bigger.
It was hard the first year to be away from my family. You have to grow up so quickly, not only emotionally but practically—you have to do your own laundry and get yourself places on time. But I saw my father once or twice a month when he was in New York for business, which was helpful.
The biggest change from living in Pittsburgh was being able to see live performances all the time. SAB students get free NYCB tickets, and I went every night. That inspired my decision to join the company. You see the actual life of a dancer in a way you can't at a small school.
SIGNS YOU SHOULD STAY
You don't want to be "just a number." If you enjoy getting lots of personal attention from your teacher and don't want to fight for a spot at the front of the class, consider sticking it out at your local studio.
You get anxious if you're away from family and friends for more than a few days. Leaving home and a tight-knit group of friends can make you homesick—and too distracted to focus on your training. Skyping, texting and phone calls will be your new norm. If the thought of that makes you break out in hives, you might not be ready to make the jump.
It just doesn't feel right yet. Trust your gut. Bigger schools don't always mean bigger rewards. If it seems like the pros of uprooting yourself won't outweigh the cons, try waiting a year or two before taking the plunge.
SIGNS YOU SHOULD GO
You want more than what's offered at your home studio. You're ready for more intense training, different teachers and the chance to work with professional dancers.
You have your heart set on getting into a specific ballet company. Most companies hire dancers from their schools, so it helps to already be in their programs. You'll also get to watch performances and maybe even dance in some of them as a student at the company's school.
You're a risk-taker. If you're the type of person who enjoys, rather than dreads, new challenges, you'll probably adapt quickly to the sink-or-swim environment that defines most larger schools. Go for it!
Sep. 15, 2011 05:10PM EST
Montclair Debuts Studio-Teaching Concentration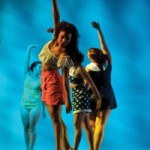 Lauren Alvarez, photo courtesy Lauren Alvarez
Dream of running your own studio? Check out Montclair State University's new dance studio teaching concentration, available to students pursuing a Bachelor of Arts in dance education.  "The program will prepare students for both the marketing and education sides of owning and working at a dance studio," says Dr. Elizabeth McPherson, Montclair's dance education coordinator. In addition to a full load of technique classes, students enrolled in the program will complete an internship at a local dance studio and take three general education courses, two dance education classes and four business courses.
"I'm hoping to gain more insight into owning my own studio," says Lauren Alvarez, a dance education major at Montclair who recently added the concentration.
University of Rochester Adds Two Dance Minors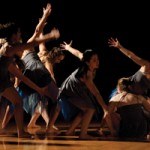 Students perform in the spring 2011 University of Rochester dance concert, photo by J. Adam Fenster/University of Rochester
When Missy Pfohl Smith became director of the University of Rochester's dance and movement program in 2010, she was blown away by the level of enthusiasm for dance on campus. With 14 student dance groups and about 600 students taking dance classes, Smith decided it was time to add two dance-related minors to the program. "After students take one course, they realize just how broad the dance world is and they want to learn more," she says.
The two minors launching this year are in dance and movement studies. The dance minor covers technique and choreography in styles such as ballet, jazz and West African dance, while the movement studies minor focuses on Eastern somatic studies, such as yoga, tai chi and qi gong. Unlike the school's student dance groups that highlight specific genres, like ballroom, hip hop and even South Asian folk dance, the two minors allow students to explore many styles and design a program around their individual interests.
Movin' On Up
Wondering what dancers from the Class of 2011 are up to now that they've graduated? We checked in with three top ballet programs to find out.
The School of American Ballet
Meaghan Dutton-O'Hara, Peter Walker, Aaron Sanz, Joseph Gordon and Harrison Ball have joined the New York City Ballet…Pennsylvania Ballet hired Alexandra Hughes…On the West Coast, Chloe Sherman, Bianca Bulle and Ben Winegar have joined the Los Angeles Ballet and Angelica Generosa is now a member of the Pacific Northwest Ballet School's Professional Division…Dresden Ballet hired Zarina Stahnke.
Miami City Ballet School
Jovani Furlan has been promoted to the Miami City Ballet…Daniel Savetta and Laura Chachich have joined The Washington Ballet…Sarah Chisholm is now a part of Ballet Arizona…Ashley Baszto was hired by Orlando Ballet.
Houston Ballet's Ben Stevenson Academy
Derrin Harper Watters has joined the Houston Ballet…Sarasota Ballet has hired Sareen Tchekmedyian…Amy Potter is now dancing with Ballet West II.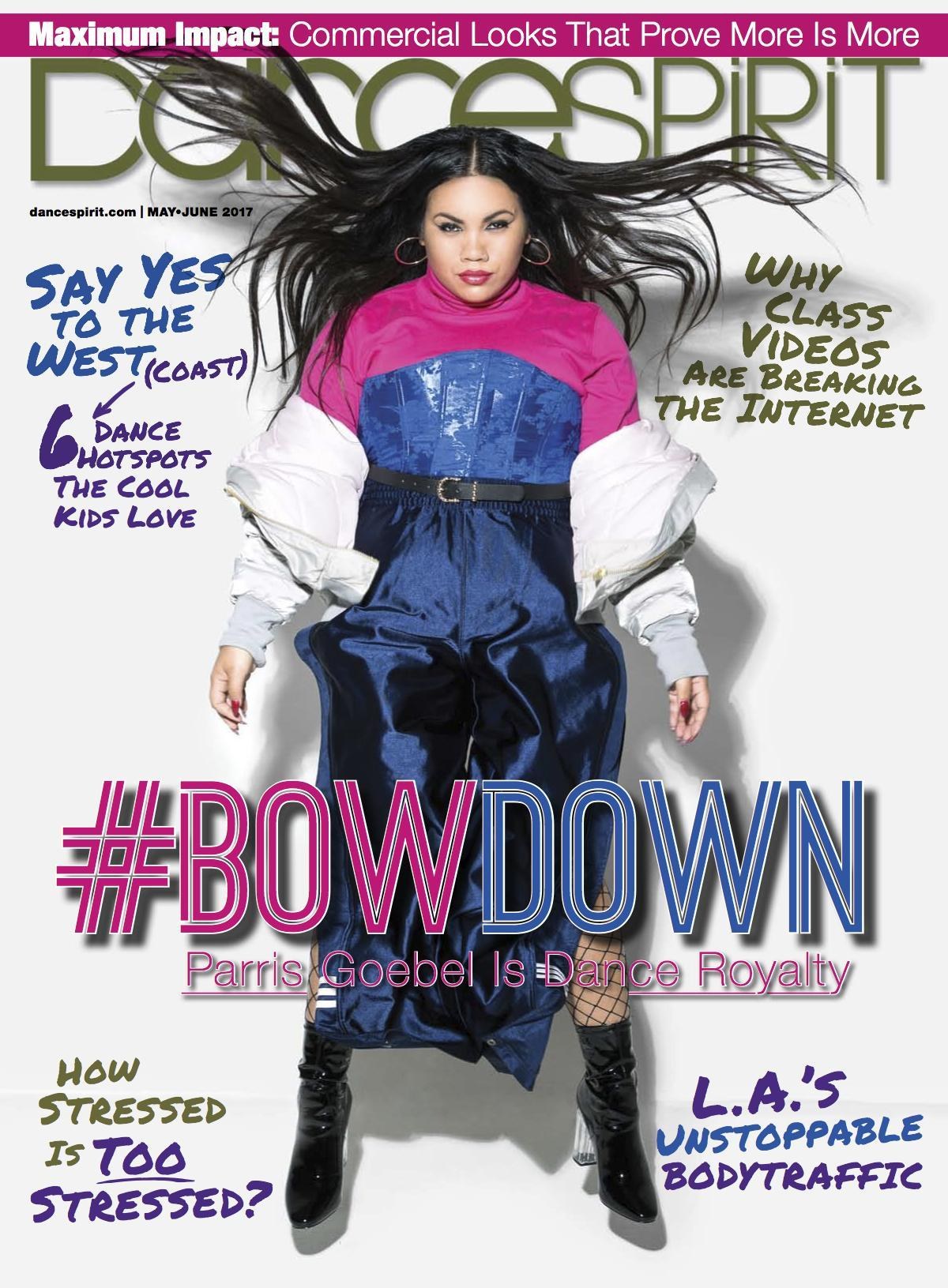 Get Dance Spirit in your inbox