The multitalented Merritt Moore (photo by James Glader, courtesy Moore)
For the past decade, Merritt Moore has been living a double life as both a professional ballerina and a quantum physicist. While dancing with Zurich Ballet and Boston Ballet, she received her undergrad degree from Harvard in physics, and she's currently pursuing a PhD in quantum physics at Oxford while performing with English National Ballet and London Contemporary Ballet.
Now, Moore is hoping to add another ball to her juggling act: becoming an astronaut. She's one of 12 contestants competing on the BBC reality show " Astronauts: Do You Have What It Takes?" For six weeks, Moore and her competitors face a series of demanding physical and psychological challenges to see if they're astronaut material. (Show mentor Chris Hadfield, former Commander of the International Space Station, will recommend the winner to space agencies recruiting for astronauts.) Even in a cast of extremely accomplished people—the contestants include a military pilot, a surgeon, and a dentist who has summited Mount Everest—Moore's unusual combination of skills stands out.
We leveled with the renaissance woman about how she's managed to pursue all her different passions.
Keep reading...
Show less
Popular
Aug. 18, 2017 09:36AM EST
Kirsten Evans @settingthebarre
You may already know Apolla Shocks are able to replace your current footwear and dance shoes because of the durability, aesthetics, and traction, BUT there are many other reasons to ALWAYS keep a pair in your dance bag. BESIDES wearing them in class or onstage:
Keep reading...
Show less
Mar. 23, 2017 05:49AM EST
Choreographers sometimes refer to dance studios, where their creative magic happens, as "labs." Now, thanks to David Odde, a biomedical engineer at the University of Minnesota, Twin Cities, and Carl Flink, director of Black Label Movement and head of the university's theater and dance department, there is literally such a thing as a dance laboratory.
As a non-sciencey person, I might butcher this explanation, so be sure to read the detailed version here. But long story short(er): Odde wanted a way to illustrate how molecules bump into each other as they move around within a cell. He and Flink thought they might be able to use dancers to do just that. It took them a bit of experimenting to work out the logistics—bumping into another person hurts, after all, and various forms of padding, including sumo wrestler suits (!), were investigated before they figured out a non-padded, movement-based solution. (The dancers learned to spread the impact over as large an area of their bodies as possible, lessening the ouch factor.)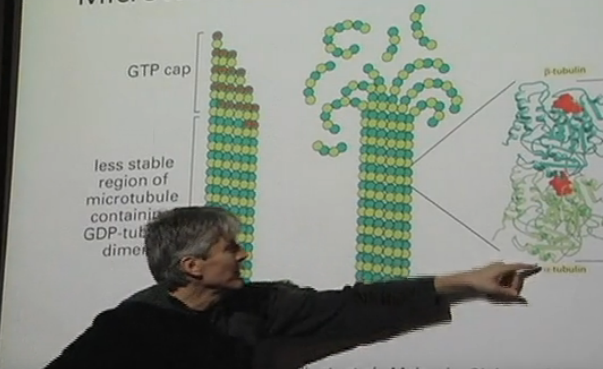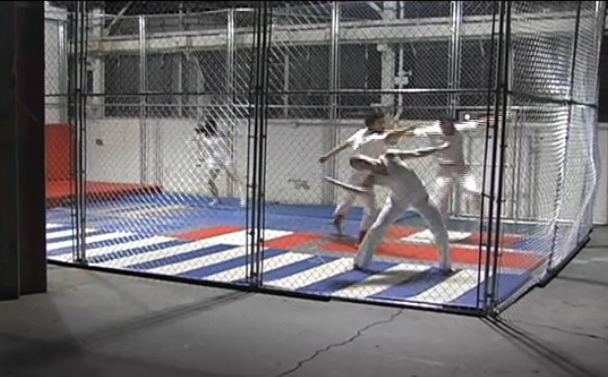 The result was apparently pretty great—great enough that Odde began using the dancers to test out various scientific hypotheses. Forget brainstorming: This is bodystorming.
Nifty, right? And the dance experiments look cool, too. So cool, in fact, that Flink was inspired to choreograph a dance, HIT, based on movements from the project. Check it out:
#NerdAlert!
You all know that I love a good dance/science combo. I've been obsessed with the Dance Your PhD contest for a while now, and I think it's time more people got in on the fun. For someone like me, who loves research and performance equally, there couldn't be a better competition. It's exactly what it sounds like: Doctoral students studying science collaborate with dancers to explain their PhD research with movement. Amazing!
Check out the finalists for this year's contest and vote for your favorite. I particularly like the biology one (below) featuring an antibody/bacteria face off, and the social science one using traditional and contemporary gestures and Indian dance to open dialogue around girls' health.
Alright ladies, you know who you are: That girl who will forgo comfort for fashion, especially if it means rocking a great pair of heels on the dance floor. (I am, very occasionally, one of those people. But I always live to regret it.)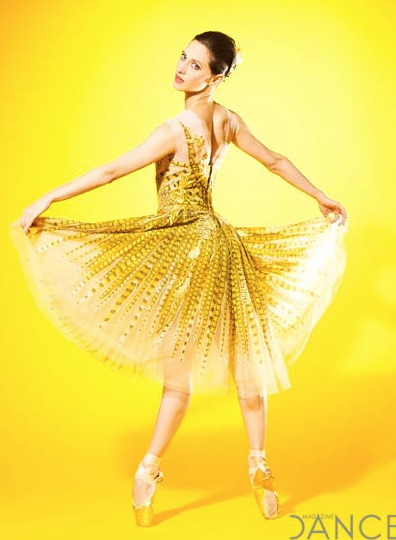 Really, nothing beats the costumes for Christopher Wheeldon's Cinderella. Helloooo gold pointe shoes! (San Francisco Ballet principal Sarah Van Patten in costume, photo by Nathan Sayers for Dance Magazine)
So let's talk about Cinderella, since I know you all went to see the movie this weekend. She dances, all night, in a pair of glass slippers. Ouch! Can you say blisters?! And do those things have even the slightest bit of arch support?
Fortunately, the smart folks over at Quora set out to determine whether Cinderella's dainty shoes could actually hold up to a night of dancing. Mechanical engineering, meet dance.
Engineer Antariksh Bothale makes several simplifying assumptions, but he determines that the force of Cindy's foot on the glass is three orders of magnitude less than the force that glass can sustain. But, that just means that Cinderella is safe to stand around. What about when she actually starts moving? Taking a few more assumptions into account, Bothale determines that the force of Cindy's step takes her dangerously close to the maximum stress the glass can withstand. He suggests that her shoes be constructed out of a special material called "thermal toughened glass," which doesn't sound very stylish but can apparently withstand greater force.
Lastly, what happens when Cinderella runs out of the palace at midnight? There are a lot of variables at play here, and running will apply three to five times the amount of walking force. But suffice it to say that if Cindy's dress is huge and cumbersome (which we know it is, because have you seen that thing?) and prevents her from taking long strides, she'll still be within the limits of how much stress the shoes can withstand. Bothale notes that running with a "toe-first foot strike" would solve the problem, but I, for one, know that Cinderella isn't some dainty prancing princess. She runs like a real girl and that's the whole point.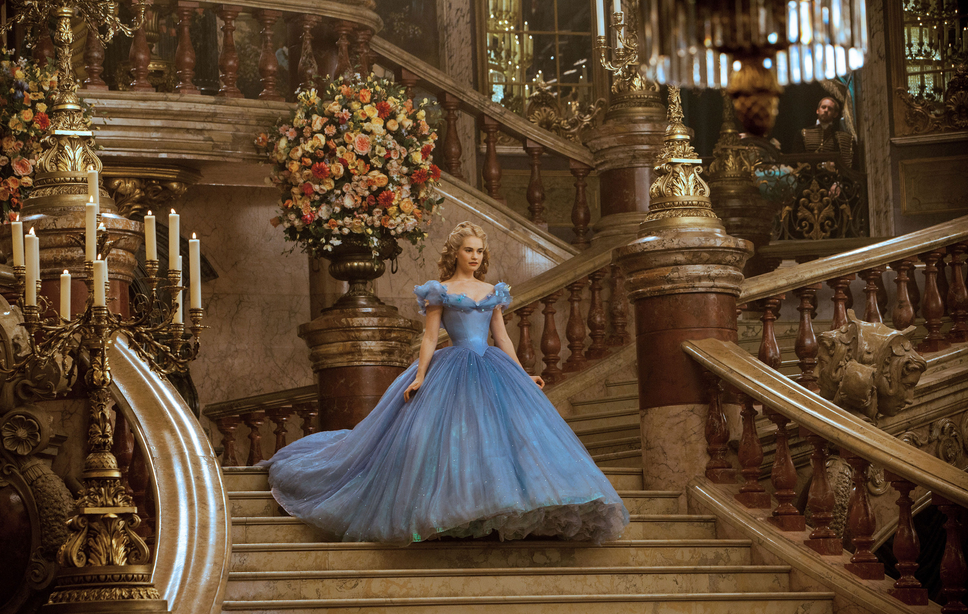 Girl with the biggest dress wins. (Still from Cinderella, directed by Kenneth Branagh)
If you're anything like me, you dread the thirty-two fouetté turns (or worse, the turns from fifth) that ballet teachers just love to throw in after grande allegro. I'm just not a turner...never have been, probably never will be. But last Friday, researchers at Imperial College London made an announcement that made me want to thank my ballet teachers.
According to their study, ballerinas' brains are wired a little differently (like we didn't already know that!). But more specifically, they found that three years of ballet training helps the brain suppress the sensation of dizziness.
You know, I may not be a good turner, but now that I think about it, I don't really get dizzy that often. I can go on a tilt-a-whirl five times in a row without feeling a thing (although, I wouldn't really recommend that...).
Check out this video from BBC to get a quick rundown on how they conducted the study. It's pretty cool to hear scientists talk about "the spotting method"—dancers are so smart! Also about a third of the video is devoted to showing a ballerina at the Royal Opera House performing perfect fouetté turns en pointe. Bonus!
Aug. 17, 2012 10:00AM EST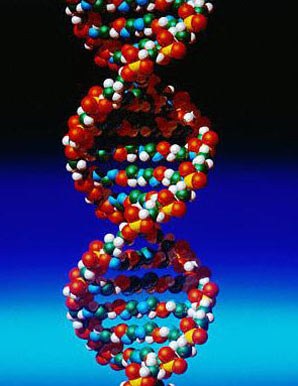 We've always known dancers are special. (Duh.) But here's a fun Friday factoid: Did you know that there are actually genetic differences that separate dancers from non-dancers?
Seriously! A study suggests that dancers "show consistent differences in two key genes from the general population." Those particular genes are involved in the way information is transmitted from nerve cell to nerve cell. After that the report gets pretty intense and science-y, but the gist of it is that our dancer-ness is, in a way, actually embedded in our genetic code.
Dance: It's in your DNA. Cool!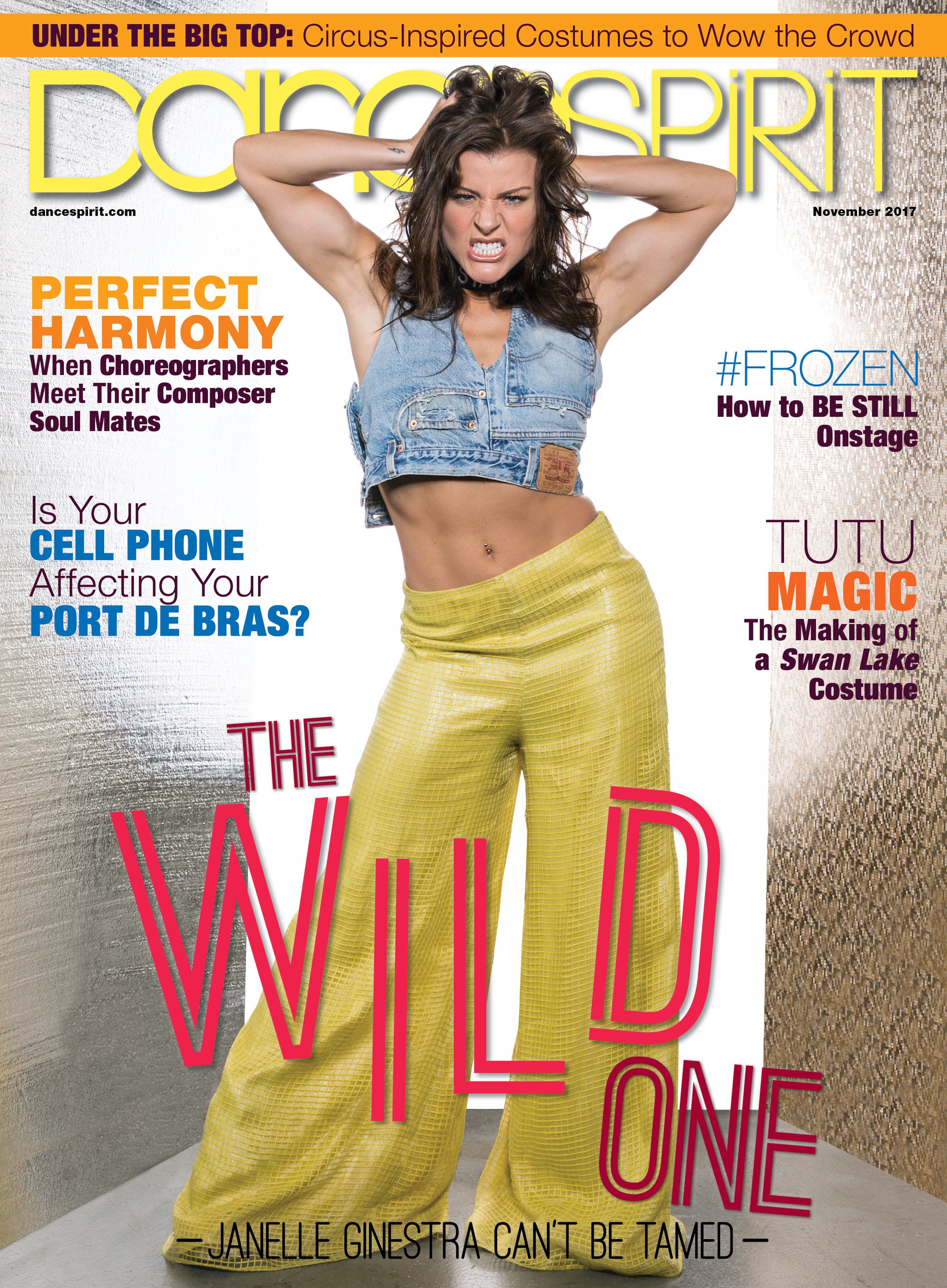 Get Dance Spirit in your inbox