Misty Copeland in the trailer for The Nutcracker and the Four Realms (via YouTube)
When we first heard about Disney's live-action film The Nutcracker and the Four Realms, we honestly weren't sure what to expect. Would it bear any resemblance to the ballet story we know alllllllll too well? Would it be light and fun, or dark and dramatic? Most importantly, would it involve dancing?
Well, the first trailer for Disney's Nutcracker has arrived, and it appears that the answers to those questions are 1) barely, 2) the latter, and 3) YES—more specifically, dancing by the one and only Misty Copeland. 🙌 🙌 🙌
Keep reading...
Show less
It is, to put it verrrry mildly, a great time for dance-y movies. We already knew we had Ballerina and The Nutcracker and the Four Realms and La La Land and Sia's Sister and the special screening of Newsies to look forward to. And now—kind of out of left field!—comes the announcement that a) there's a Russian ballet thriller named Red Sparrow in production, and b) it stars not only your best friend Jennifer Lawrence, but also your beautiful ballet boyfriend Sergei Polunin.
Let's take a minute to break that down: Sergei Polunin, the former Royal Ballet principal whose performance in that Hozier video earned him the true love of 16,885,063 (and counting) hearts, is going to be in a ballet movie. A ballet SPY movie. A ballet spy movie ALSO STARRING JENNIFER LAWRENCE.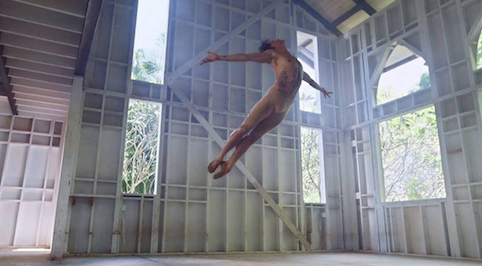 This screenshot from "Take Me to Church" perfectly encapsulates our feelings about that news.
Do we know a whole lot more about Red Sparrow? Not really. Apparently it's set in modern-day Russia, and involves a young dancer (presumably J. Law) recruited against her will to operate against a CIA officer (presumably Joel Edgerton, the other big Hollywood name involved in the project). And, at some point, we will see Polunin. Hopefully Polunin dancing. Hopefully Polunin dancing with Lawrence.
Of course, this isn't Polunin's first big-screen exposure. The documentary Dancer, following his extraordinary rise-and-fall-and-rise-again career, came out earlier this year. And it sounds like he's also scored a role in another starry Hollywood project, the upcoming Murder on the Orient Express.
If Polunin's even a tenth as talented an actor as he is a dancer, this is going to be major. Need a new happy mantra to chant when you're feeling stressed? Try "Oscar winner Sergei Polunin." Should do the trick!
There are few things ballet nerds love more than discovering that two of their favorite dancers are a real-life couple. (Gillian and Ethan! Tiler and Robbie! Johan and Alina!) Ballet relationships can seem like destiny. When acting out beautiful love stories together is part of the job description, it just feels right when that chemistry colors dancers' offstage lives, too.
Late last week, we got official confirmation of a romance rumor that's been making the rounds for a bit now: Natalia Osipova and Sergei Polunin, two of the world's most incredible ballet dancers, are an item. And they'll be dancing a fascinating contemporary program together at London's Sadler's Wells next year. Eee!!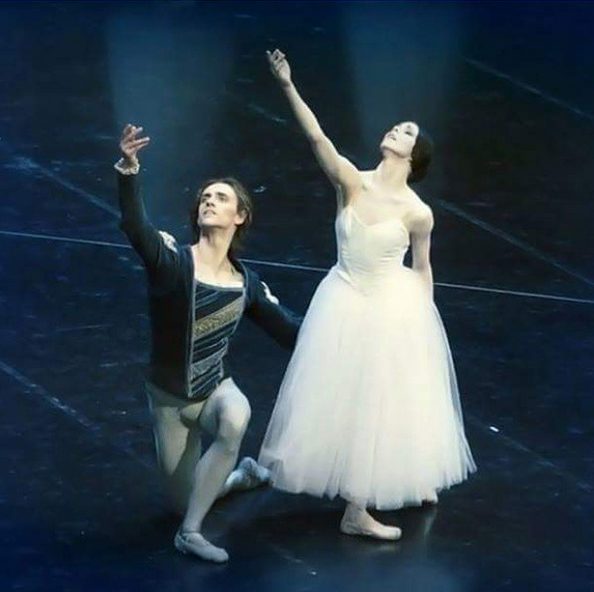 Osipova and Polunin in Giselle (via @sergeipolunin_)
Osipova (currently a principal with the Royal Ballet and a guest star with American Ballet Theatre) and Polunin (whom you know from that amazing Hozier video) are dance-world rebels. Osipova made waves when she left Russia's famous Bolshoi Ballet back in 2011; Polunin was dubbed the "bad boy of ballet" when he abruptly quit the Royal Ballet the following year. They're both sparkplugs—and sparks were flying between them when they danced Giselle in Milan earlier this year.
Never one to shy from controversy, Polunin has complained that it's been difficult for the two of them to perform classical works together since they became a couple, suggesting that ballet directors have been trying to keep them apart. But the Sadler's Wells program, while primarily a showcase for Osipova, will give the duo a chance to flex their contemporary muscles. It'll include a duet by Russell Maliphant, as well as a "dramatic theater" prequel to the famous Tennessee Williams play A Streetcar Named Desire, choreographed by Arthur Pita.
Ah, ballet romance! Here's to you, Natalia and Sergei: May your offstage chemistry lead to all kinds of onstage magic.
(By the way—Osipova's former fiancée, the equally amazing Russian star Ivan Vasiliev? Don't cry for him: He married Bolshoi ballerina Maria Vinogradova this summer.)
Few things make us happier than watching Sergei Polunin, that beautiful bad boy of ballet, dance shirtless.
Actually—what really makes us happy is when brilliant director David LaChapelle has Polunin dance shirtless for his camera:
Which is why we were immediately on board when we heard that Diesel's new campaign, "Make Love Not Walls," featured LaChapelle as director and, yes, a shirt-free Polunin as star.
But then we actually saw the spot, and WHOA. It is a whole lot more than an ode to Polunin's fabulous dance body. (Although there's certainly plenty of that.)
Showing Polunin as the leader of a diverse cast of dancers and models, the campaign is a celebration of inclusiveness—and a not-so-subtle dig at a certain president's fixation on wall-building. It's a powerful message, wrapped in some visually arresting packaging.
Watch the whole clip: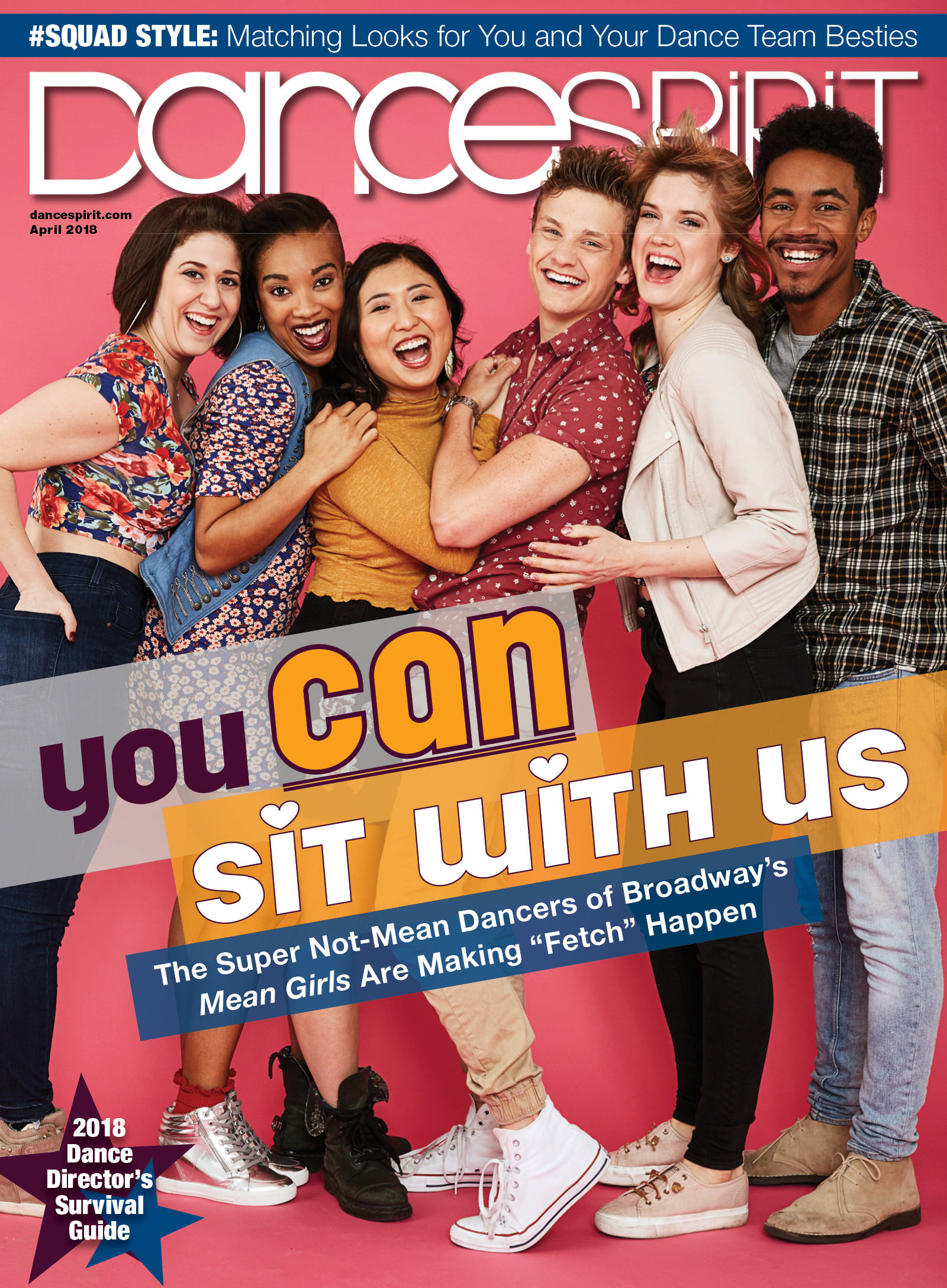 Get Dance Spirit in your inbox