We all know that "nude" colored leos, technique shoes and tights have a woefully limited definition of "nude." Dancers with darker skin tones are hard pressed to find something that works for them, since regularly available colors only work for people with light, pink-toned skin. Everyone remembers Michaela DePrince's mom in First Position, talking about hand-coloring her daughter's tutu straps, right? Yep, not cool.
And that's not even considering pointe shoe preparation, which already requires an intense time commitment. Dancers with dark skin might want their tights and shoes to match their skin and thus extend their line (just like pink tights and shoes blend to extend a fair-skinned dancer's line). They have to pancake like mad, hope they don't get the box too soggy, and waste precious recovery and rest time on a ritual that just drives home how different they are. Now, Gaynor Minden is trying to change the game.
The company has released two new options for their pointe shoes: "Core Colors" in Espresso and Cappuccino. These colors could be worn as-is, but they're actually meant to be base colors for further customization. Now, instead of applying three layers of pancake, a dancer might only need to add a light coat.
This is MAJOR. It's inclusivity in action, and the company is planning to expand from here, adding more colors. We can only hope that other pointe shoe manufacturers catch on, because not everyone chooses to wear Gaynors.
Josephine Daño
After an especially long workout or grueling rehearsal, there's a good chance your energy's completely drained. And with errands to run, dinner to eat and homework to do, what's the point of changing out of your leo and yoga pants? They smell fine and are oh-so comfy (not to mention pretty trendy these days!). But don't be fooled—there are a number of nasty scenarios that could unfold if you lounge around in your sweaty dance clothes for too long.
Keep reading...
Show less
'Tis the season for frigid temperatures, abrasive winds and arid indoor heating—all of which can wreak havoc on your skin, leaving it dry, cracked and just plain painful. Here's how to deal when Jack Frost comes nipping at your nose, toes and everything in between.
(Photo by Katazyna Bialaiewicz/Thinkstock)
1. Consider your timing. Your skin is most absorbent when your body temperature is elevated, so the best times for lathering on lotion are 1) after a warm bath or shower and 2) before bed (your body temperature rises slightly while you sleep).
2. Cool it on the showers. Long, scalding showers may feel delightful on frigid days, but they'll dry out your skin and scalp. Give yourself a 10-minute time limit, and keep the water warm—not hot.
3. Embrace the moo juice. The proteins, fats and vitamins in whole milk can help soothe and soften itchy, dry skin. Soak irritated patches in straight milk, or add a couple of cups of milk to a warm bath for an all-over soothe.
4. Don't hate—exfoliate. Even if you bathe yourself in a tub
of lotion, the moisture won't sink in with dead skin cells in the way. Before you moisturize, opt for a gentle exfoliant—soft beads or sugar—to whisk away dry skin.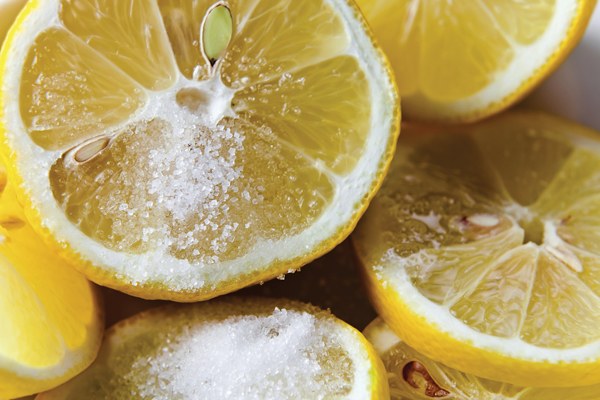 (Photo by IgorR1/Thinkstock)
Do your elbows look like they're growing scales? Try this: Cut a lemon in half and sprinkle on some salt and/or sugar. Twist each lemon half over an elbow to gently remove the scaly skin, then rinse and apply a thick coat of moisturizer.
5. Make coconut oil your best friend. Add a few drops to your bath for extra moisture, or try combing it through your hair or rubbing it on your brittle fingernails. Coconut oil contains fast-absorbing fats that moisturize your skin without leaving it greasy. It also has the added benefit of antimicrobial and antifungal properties.
6. Switch up your conditioning routine. If you're prone to dry scalp in the winter, try applying conditioner to your dry hair up to an hour before you shower. Then, when it comes time to hit the shower, condition again after you shampoo.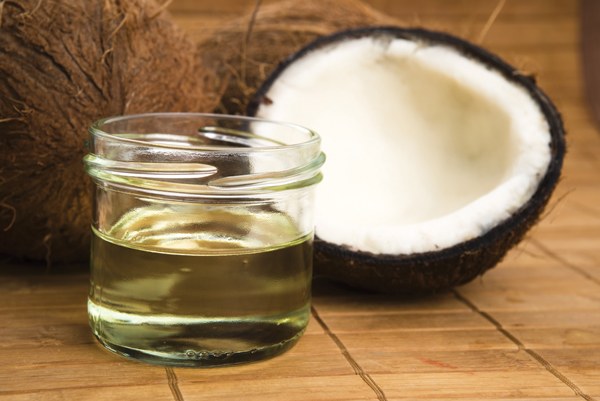 (Photo by Joan Nawnuk/Thinkstock)
Dandruff—which is caused by a fungus—is different from dry scalp. In fact, dandruff-causing fungi prefer an oily environment. So be sure you know what's happening on your head before using a ton of oils or moisturizers. A dry scalp will produce small, white flakes, while dandruff causes large, greasy flakes that look yellow or gray. A special shampoo can help keep dandruff in check.
7. Smear on the 'screen. UVA rays are just as strong when temperatures get chilly, and snow-covered ground can reflect up to 80 percent of rays back at your skin. Avoid winter sunburn by slathering exposed areas with a broad-spectrum sunscreen before heading outdoors.
Did You Know?
Hanger (hunger + anger) is a real thing. According to researchers from The Ohio State University and University of Kentucky, glucose gives your brain the energy it needs to practice self-control in social situations. So if you're finding it extra hard to get along with your siblings during holiday togetherness, try grabbing an apple or a few pretzels!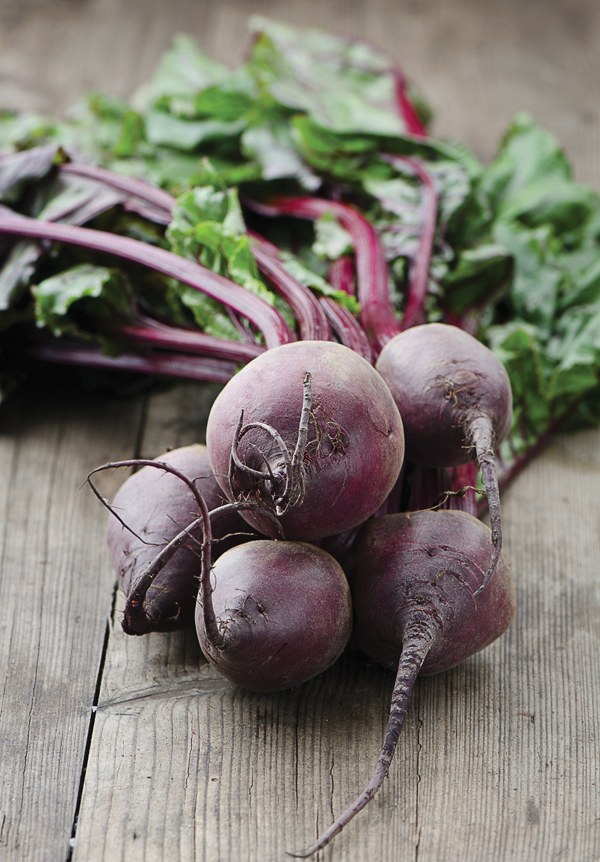 (Photo by Ewgenija/Thinkstock)
Getting to the Root of Things
At this time of year, it's common to feel nostalgic for summer's harvest—plump, juicy tomatoes, sweet corn on the cob, crisp sugar snap peas. But just because winter is knocking doesn't mean we need to say good-bye to fresh local veggies. We just need to dig a little deeper…literally. Root vegetables reach their peak sweetness in the winter months, and they don't slack on the nutrients, either. Take a closer look at three of our favorite roots.
Parsnips contain: potassium, to help with muscle recovery; folate, to boost metabolism. Bring out the natural sweetness in parsnips and beets by roasting them in the oven with olive oil, salt and fresh herbs, like thyme.
Beets contain: nitrates, to lower blood pressure and boost stamina;betalains, to detoxify and combat inflammation.
Radishes contain: insoluble fiber, to aid in digestion; dopamine and norepinephrine stimulants, to improve mood. Thinly sliced radishes add a nice crunch to a salad or sandwich.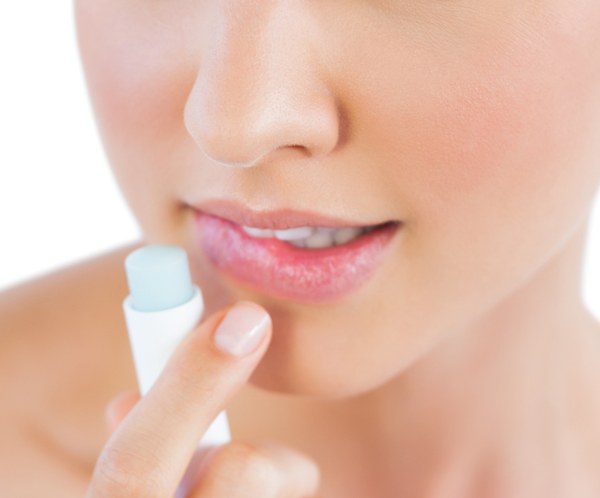 (Photo by Wavebreak Media/Thinkstock)
Did You Know?
Lip balms can be addictive. Our bodies are programmed to naturally replace the outer layer of skin on our lips. When this layer begins to dry out, it signals to the lower layers to produce new cells to replenish the dead ones. But applying Chapstick can confuse this process, necessitating even more balm to keep your lips moist. The takeaway? Apply lip balm only if your lips are already chapped.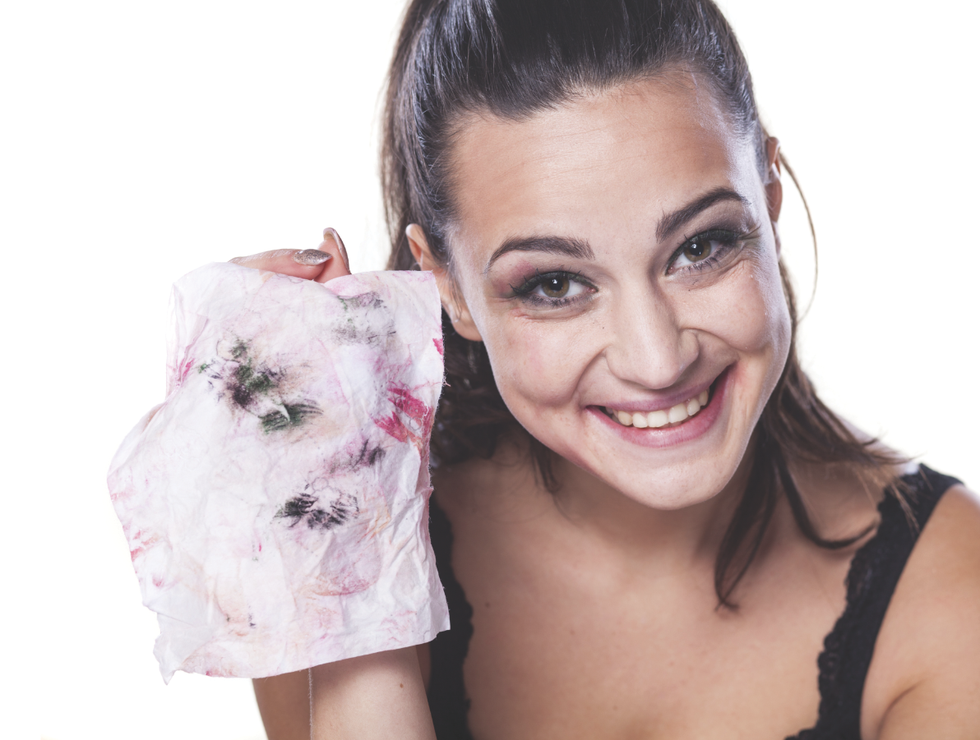 (Photo by Vladimir Floyd/thinkstock)
As dancers, we're used to getting our sweat on in a full face of makeup—it's part of being a performer. But when it comes to the studio, makeup may not be our best friend.
Your pores open up when you sweat, making it easier for heavy foundation to get in and clog them. Clogged pores cause breakouts, and no one wants that. But you don't have to stop wearing makeup to class altogether. With a few simple steps, you can transition your face from school- to sweat-ready in a flash.
Use a face wipe to remove your foundation and blush, being careful not to smudge your eye makeup. While sweating in mascara and eye shadow isn't ideal, the makeup is unlikely to clog your pores.

Smooth a tinted moisturizer over your face to even out any discoloring. It's thinner than foundation, so it allows your pores to breath.

Skip blush. A couple rounds of petit allégro and you'll have that natural flush working for you!

Use a light gloss on your lips. The extra touch of shimmer will make you feel like you're wearing more makeup than you really are.
Be sure to wash your face ASAP after class. It's the perfect time for exfoliation, since your pores are already open. That also means your skin is more sensitive, however, so use a gentle cleanser, then moisturize.
It always seems to happen at the worst time: Just as you're getting ready for a first date or an important performance, a big pimple appears in the middle of your face. It's huge, it's painful and it's so embarrassing. Should you lock yourself in your room until it heals?
Don't go into hiding! Dance Spirit spoke to dermatologists to get the scoop on all your most pressing acne questions—why it happens, how to prevent it and how to get rid of it.
The Cause
Why do I have acne?
The reason some teens have acne and others don't is mostly luck of the draw, with family history being a big contributing factor. Most likely, your pimples are also related to changing hormone levels during puberty. "Acne is so common in the teen population that it's almost physiologically normal," says Dr. Bethanee J. Schlosser, dermatologist and director of the Women's Skin Health Program for Northwestern Medicine in Chicago. In fact, 70 to 95 percent of teens have some level of acne.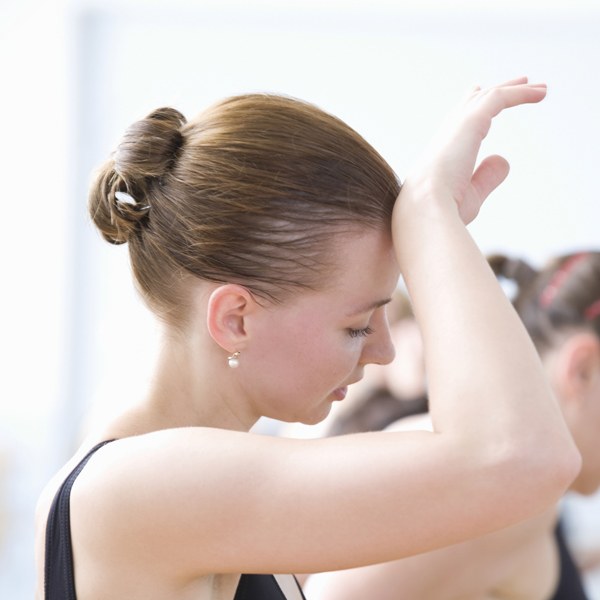 (Photo courtesy Thinkstock)
Does sweating all day in class lead to zits?
Sweat itself won't cause acne. The real culprits are the dirt and dust that stick to your moist skin. "Dancers need to shower after every workout," Schlosser says. "If you don't have access to a shower, use an over-the-counter pad that contains salicylic acid."
Can wearing tight dance clothes make body acne worse?
Yes. "When tight-fitting clothing puts pressure on skin that's prone to acne, oil and dead skin get stuck more easily," says dermatologist Dr. Daniela Kroshinsky of Massachusetts General Hospital in Boston.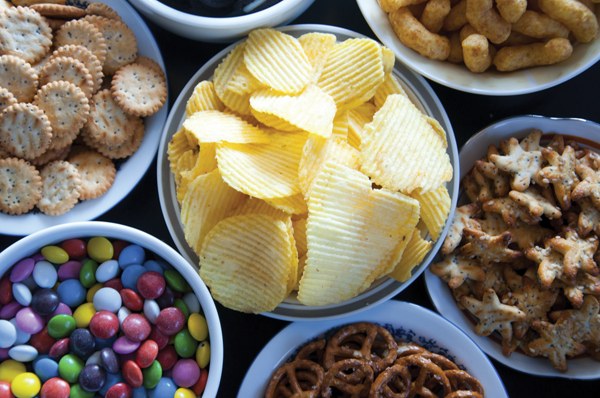 (Photo courtesy Thinkstock)
Will eating junk food make my skin worse?
Not exactly. If you break out after eating junk food, it's most likely due to the reason you're eating junk food in the first place. Stress hormones can increase certain acne-causing pro-inflammatory molecules within the body—"and stressful times are when you'll tend to binge on junk," Schlosser says.
However, foods full of sugar or highly processed carbohydrates may exacerbate skin problems. Dairy intake, specifically skim milk, has been shown to lead to a greater risk of breakouts as well. Schlosser recommends almond milk or fortified orange juice as a calcium alternative for teenagers experiencing issues with acne.
The Fix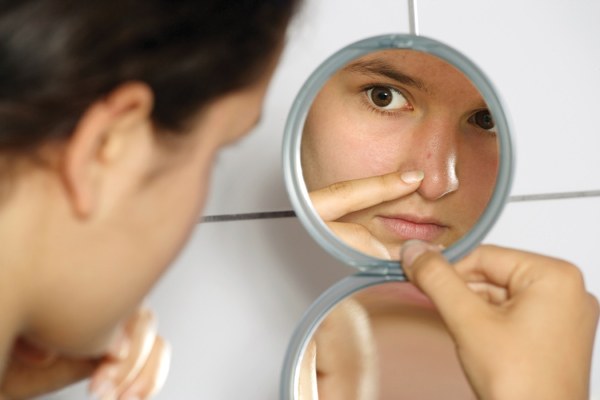 (Photo courtesy Thinkstock)
A pimple is coming! What can I do to stop it in its tracks?
"Nothing is going to work overnight," says Schlosser, who adds that a pimple actually begins forming up to three months before it causes a bump. "To ward it off, you need an ongoing maintenance regimen." This includes washing your face daily—preferably with an acne treatment wash—and then addressing flare-ups with a spot treatment.
What are the best products to use?
Most over-the-counter acne treatments contain one of two main ingredients: salicylic acid and benzoyl peroxide. Salicylic acid, often found in acne-reducing face washes, cleans out the pores, so it's best for blackheads. Benzoyl peroxide, on the other hand, is key for treating your red, inflamed pimples.
"Those two treatments used in combination can help keep mild acne at bay, but it's important to use them judiciously, because both have the potential to cause irritation and drying of the skin if overused," Kroshinsky says.
When should I see a doctor about my acne?
If you have fewer than 10 bumps over your face, chest and back, with no evidence of scarring, Schlosser recommends trying an over-the-counter medication first. If you've used that for two months with no improvement, have trouble tolerating the medication or your acne worsens, ask a pediatrician or dermatologist about other treatments, including prescription medication.
What Exactly Are Pimples?
Zits happen when excess oil and dead skin cause a blockage in a pore. "As the pore fills with debris, it stretches to capacity, which allows bacteria to grow and creates inflammation," explains Dr. Daniela Kroshinsky, a dermatologist with Massachusetts General Hospital. "Once those contents spill into the deeper layers of the skin, the body's immune system tries to push them out from the skin." Here's a breakdown of the different types of pimples you may experience.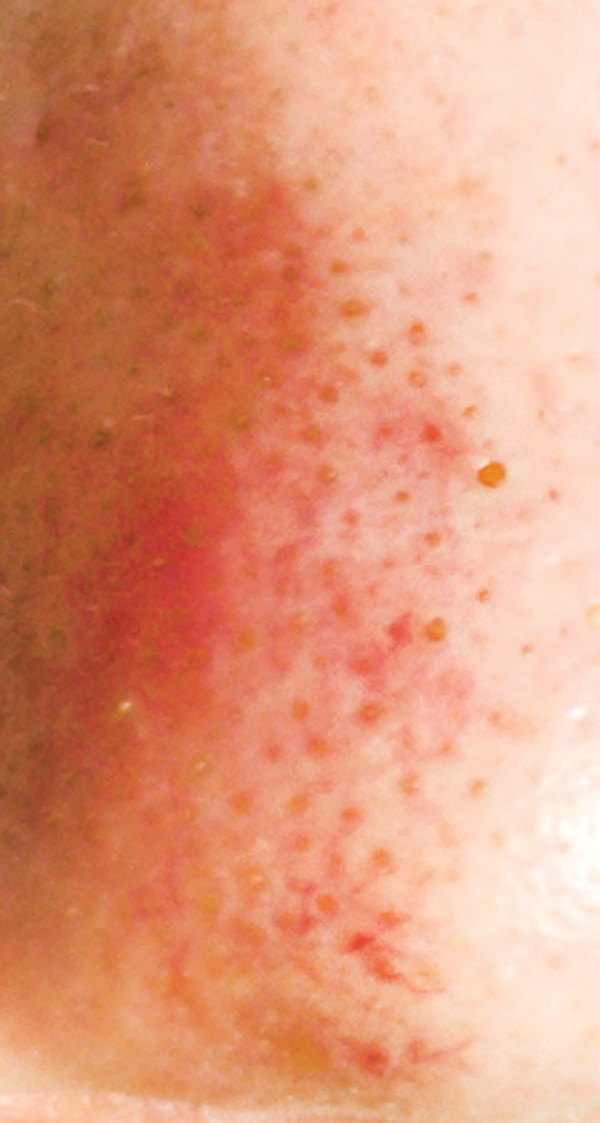 (Photo courtesy Thinkstock)
Comedones: Clogged pores that form tiny bumps, commonly referred to as blackheads or (when skin grows over the top) whiteheads. Regular use of a salicylic acid–based wash can help prevent and heal comedones.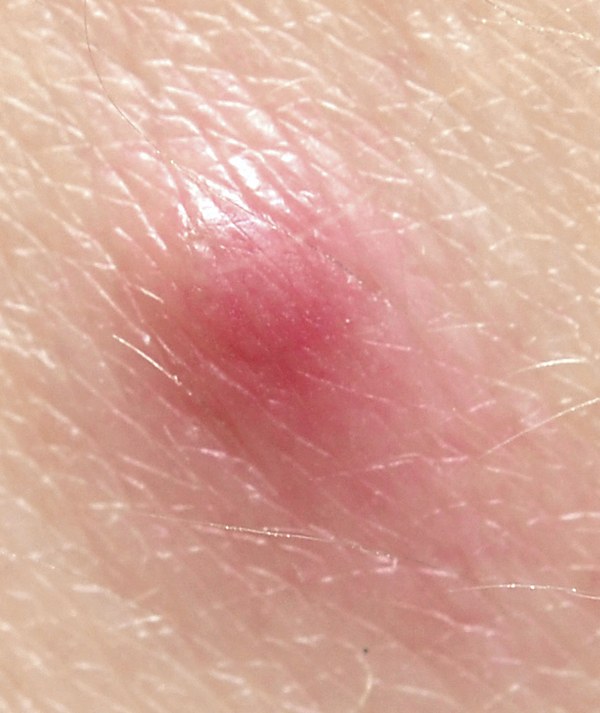 (Photo courtesy Thinkstock)
Papules: The red bumps everyone hates to see pop up—but loves to pop. They form under the skin and are often tender. Papules may require benzoyl peroxide or prescription treatment to heal without scarring.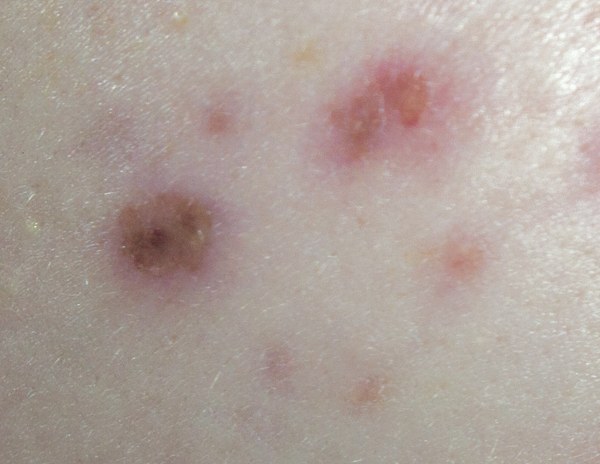 (Photo courtesy Thinkstock)
Cysts: Cystic pimples often show up in clusters. They're large, inflamed and can lead to scarring. Common bouts of cystic acne are a good reason to see a dermatologist for treatment.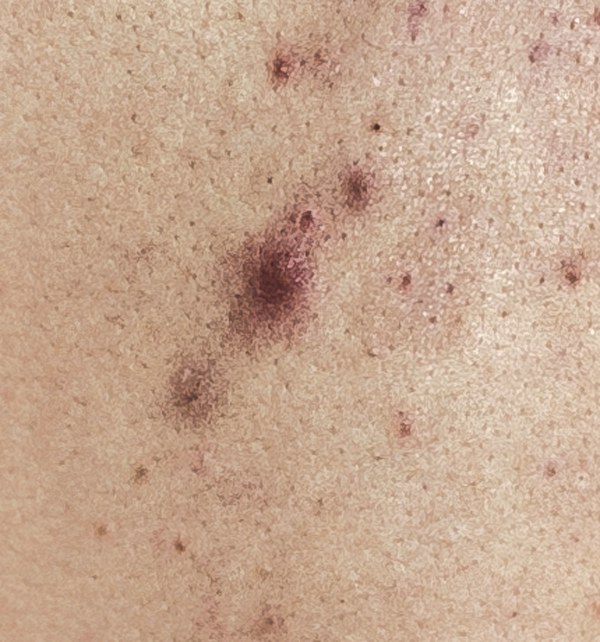 (Photo courtesy Thinkstock)
Nodules: Large, solid raised bumps that form deep within the skin. Nodular acne may require a cortisone shot from your doctor in order to heal quickly.
To Pop or Not to Pop?
According to dermatologist Dr. Bethanee J. Schlosser of Northwestern Medicine in Chicago, popping a zit is a big no-no. "Any manipulation of acne lesions can potentially cause scars—not just the red or brown spot left over after the lesion goes away, but an actual dip in the skin that looks like someone poked you with a toothpick," she says. "That's not a process that can be undone by any medication."
Schlosser's general rule is that once you see a pimple start to form pus, you can carefully swab it with a cotton Q-tip, but you should never pick, squeeze or dig. If there's no pus and your spot treatment isn't working fast enough, try a warm compress, which will decrease some of the inflammation and potentially bring the pimple to a head.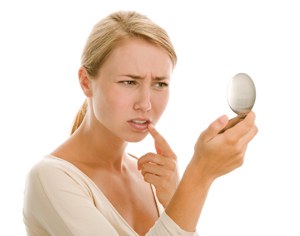 Formfitting leotards, makeup and lots of sweat are part of every dancer's day. But they can also create the perfect breeding ground for acne and skin irritation. Here, dermatologists D'Anne Kleinsmith, MD, and Daniela Kroshinsky, MD, share their advice for keeping your skin clear and radiant.
Beat the Breakout
• Take care of your skin every day. "Using products that contain salicylic acid and glycolic acid should be part of your daily regimen," Kleinsmith says. We love: Neutrogena Oil-Free Acne Wash
• Immediately after a rehearsal or performance, remove oil and bacteria from your skin with wipes that contain salicylic acid. If you have a chance to wipe off between classes or routines—even if you're planning on getting sweaty again—do it. We Love: Aveeno Clear Complexion Daily Cleansing Pads
• Always remove your makeup before bed. "Some of the main contributors to acne are blocked pores, which happen naturally in teens due to shifting hormone levels and increased oil production in the skin. But products like makeup can cause blockages, too," Kroshinsky explains. "Wipe off your makeup each night to keep the skin open and breathing."
Nix the Zit 
• "To get rid of a swollen pimple quickly, apply ice to reduce inflammation. Then, dab on an acne-fighting cleanser that contains benzoyl peroxide to help dry the zit out quickly," Kroshinsky says. We love: Clearasil Daily Clear Vanishing Acne Treatment Cream
• If a zit is really red, apply a hydrocortisone cream. "It will lessen the inflammation, redness and soreness of the spot," Kleinsmith says.
Don't pop it! Picking at your pimples can cause scarring and skin discoloration.
If you're using wipes between numbers at a competition or performance, check the ingredients. "Make sure your wipes don't contain benzoyl peroxide, which will bleach out the color in your costumes," Kleinsmith says.
If you have continual breakouts and over-the-counter products aren't helping, it's time to see a dermatologist.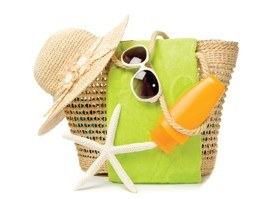 This month, dance teams from around the country will head to sunny Daytona Beach, FL, for the National Dance Alliance Collegiate Championships. We know you've been working hard and are ready to rock the stage, but are you ready for fun in the sun? Pick up the items on our checklist to ensure a fabulous (and sunburn-free!) trip. 
 A wide-brimmed hat
 Lip balm (with at least SPF 15!)
 After sun lotion with aloe vera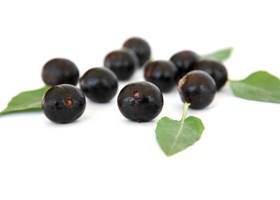 You've heard it a million times: Load up on antioxidants! But what are you actually trying to rid your body of?
It's no surprise that dancing requires our cells to consume a lot of oxygen. But did you know that this extreme oxygen use actually attacks the cells in our bodies, damaging them and producing oxidants called free radicals? Think of these free radicals as little monsters inside your body. They're missing an electron and are unstable. In order to stabilize, they "steal" the electron they need from your other healthy cells, resulting in oxidative stress—damage to your muscle fibers, proteins, red bloods cells, cell membranes and DNA. This means we need to eat lots of antioxidant-rich foods, like acai berries. —Caroline Lewis-Jones
Caroline says: Get plenty of sleep, avoid excessive UV light and toxins like cigarettes and alcohol and relax (smile more!) to help your body in the fight against oxidative stress.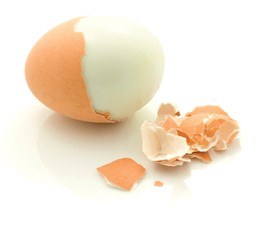 DID YOU KNOW? The best way to snap out of an afternoon slump may not be a doughnut run. According to a new study published in the journal Neuron, it's protein not sugar! that may be the best boost. The researchers found that protein, like a hard-boiled egg, helps keep our orexin cells the brain cells that produce the stimulant that gives us energy active, while sugar actually prevents them from functioning properly.
Your Aches and Pains Addressed: Bunions  
You feel: Soreness and swelling around a bulging bump on the outside of your big toe joint.
Try this:
 When you're not wearing pointe shoes (they jam your toes together, causing or worsening bunions!), wear roomy shoes that give all your toes space to move freely.
 Place a cold compress on the bunion after dancing to reduce pain and swelling.
 Anytime it's comfortable, place padding (like Dr. Scholl's Bunion Cushions) around the bunion to ease the pressure and discomfort.
Feeling flushed after class? Place an ice cube on your tongue and press it to the roof of your mouth for a few seconds. Doing so will trick your body into thinking it's cooler than it is, and the redness in your face will start to go away.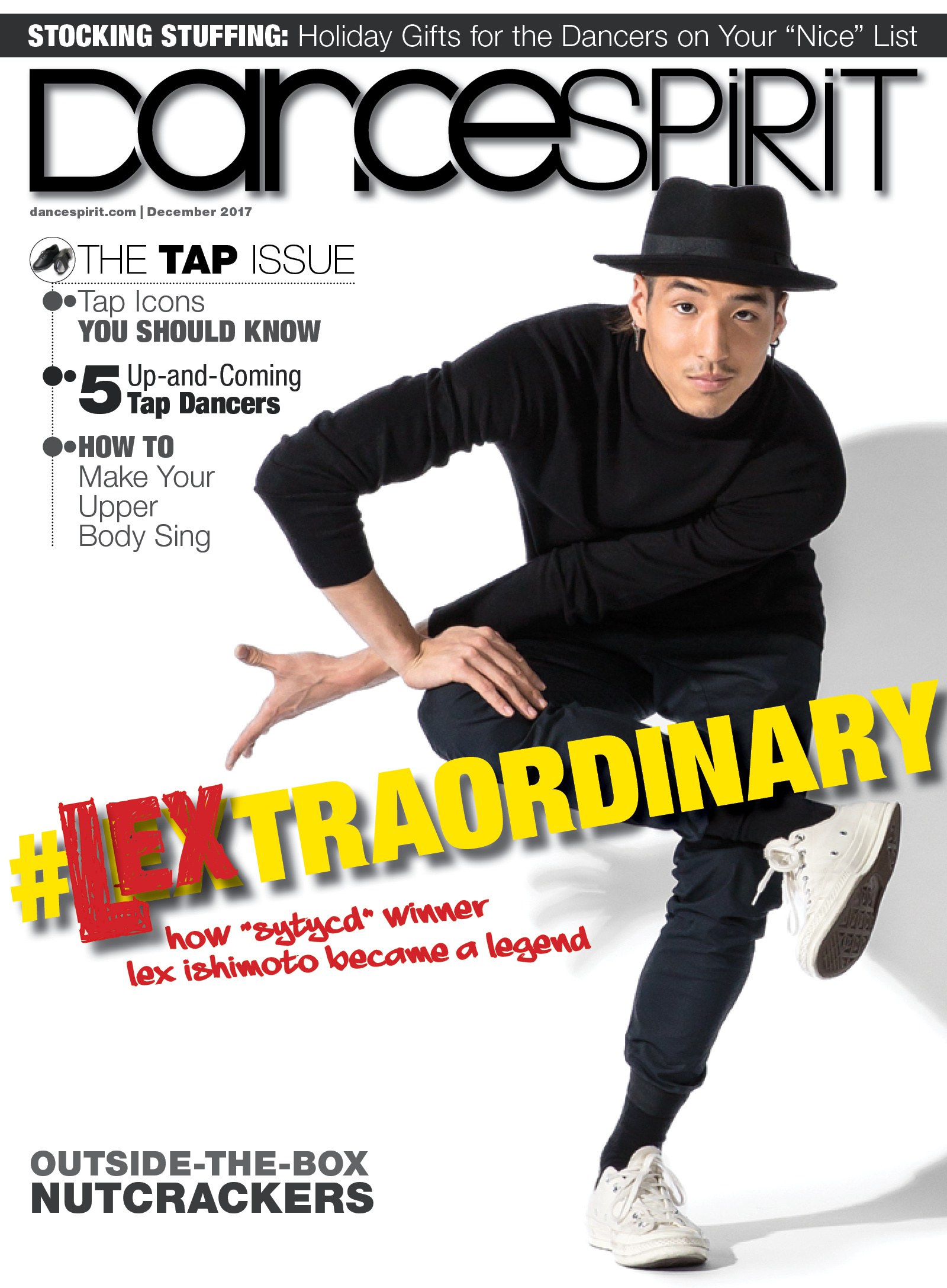 Get Dance Spirit in your inbox