Gather 'round, ballet nerds, this one's for you. They say you can tell a Nutcracker by its "Snow" scene—and I fully believe it. There are so many versions with extra goodies—olive branches! Fake snow! Sleds! Choirs! Snow queens!—and each brings a special something to the holiday favorite. But do you know which ballet has what? It's time to put your "Snow" knowledge to the test. Match the snowflakes to the correct company's Nutcracker. And if that's too easy, see if you can name each production's choreographer for extra credit. Good luck!
1.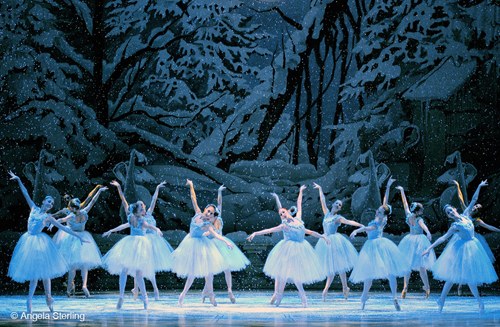 (Angela Sterling)
2.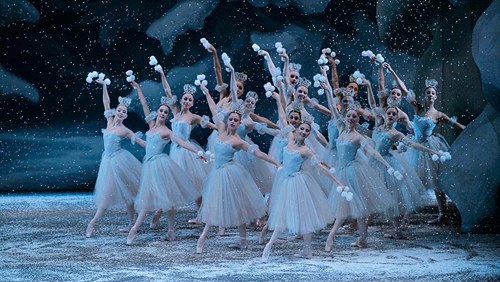 (Paul Kolnik)
3.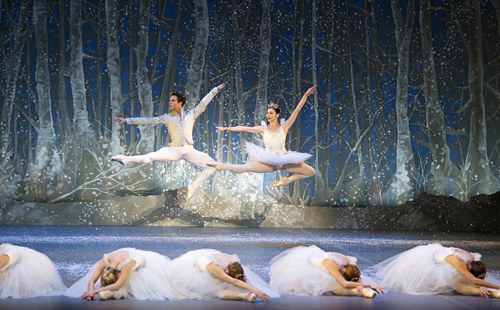 (Gene Schiavone)
4.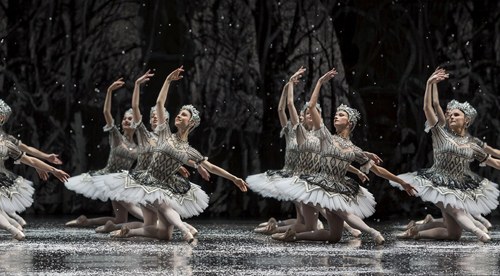 (Sebastien Mathe)
5.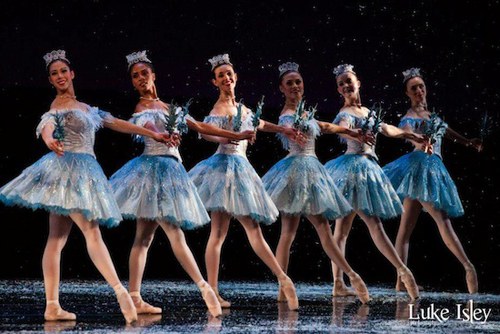 (Luke Isley)
6.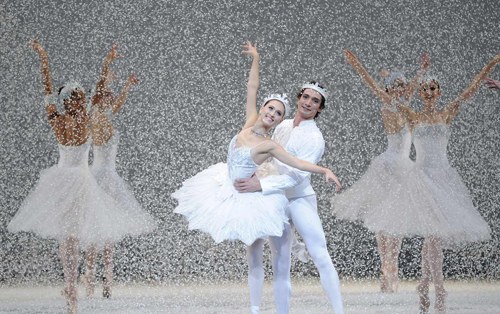 (Erik Tomasson)
7.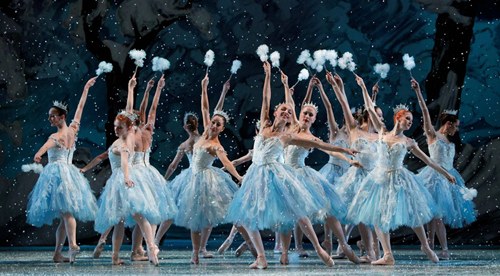 (Alexander Iziliaev)
8.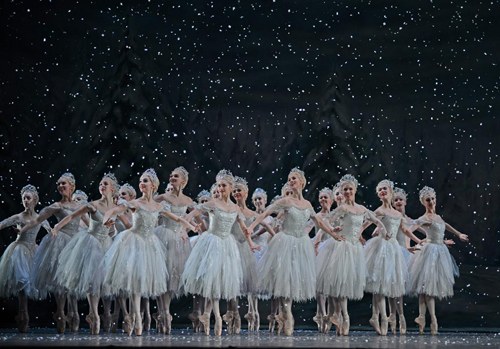 (Dave Morgan)
9.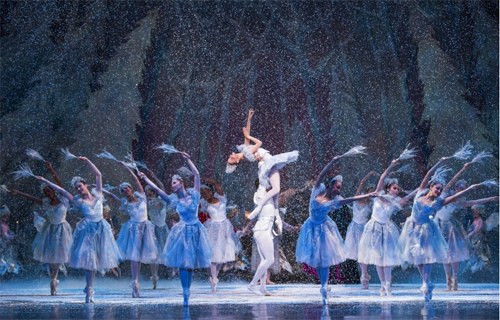 (Cheryl Mann)
10.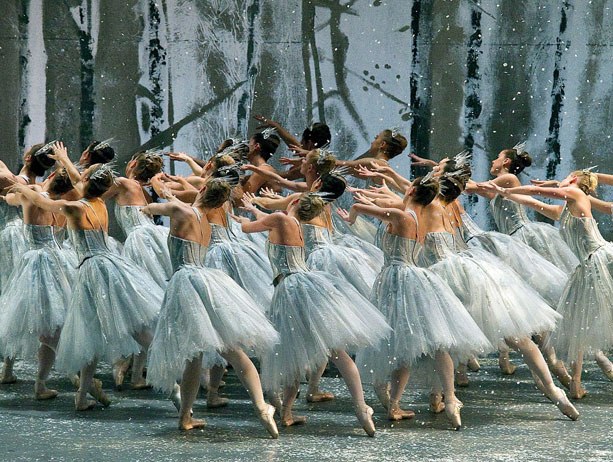 (Gene Schiavone)
A. New York City Ballet in ______'s The Nutcracker
B. Boston Ballet in ______'s The Nutcracker
C. The Royal Ballet in _____'s The Nutcracker
D. San Francisco Ballet in ________'s Nutcracker
E. Joffrey Ballet in ______'s The Nutcracker
F. Pacific Northwest Ballet in ______'s Nutcracker
G. American Ballet Theatre in ______'s The Nutcracker
H. Paris Opéra Ballet in ______'s Casse-Noisette
I. Pennsylvania Ballet in ______'s The Nutcracker
J. Ballet West in ______'s The Nutcracker
Think you got 'em all? Get the answers here!
I'm sad to admit it, but I never learned how to ski.  I guess I just spent too much time in ballet class. So now I find myself all grown up and without this skill that everyone else seems to have. This weekend, despite intense fears of uncontrollably hurdling down an icy mountain, I headed up to Vermont to try my hand at the sport.
My ski instructor started the day by asking my 5-person beginner class about our athletic backgrounds. Finding out that I was a former dancer made him very happy. "Your balance must be excellent!" he said. This raised my confidence a little. Then, he taught us how to "pizza." I'm sure that's not the official term, but it's basically turning in to make your skis the shape of a pizza slice. To someone who's spent her whole life being told to turn out, this felt very unnatural. Confidence back to zero.
Once we actually got on the mountain, I discovered that a good sense of balance, strong calves and an ability to follow directions—all things I got from dance class—really helped. And, though my ballet teachers would cringe at the thought, turning in began to feel more and more natural. I finished the day feeling pretty great about my ski abilities. I never even fell!
Then I discovered this…
I think I need a couple more lessons before I attempt a skiing ballet, but at least I know there's an awesome sport out there for dancers/skiers. And, however impossible it may seem, it's always good to have something to strive for.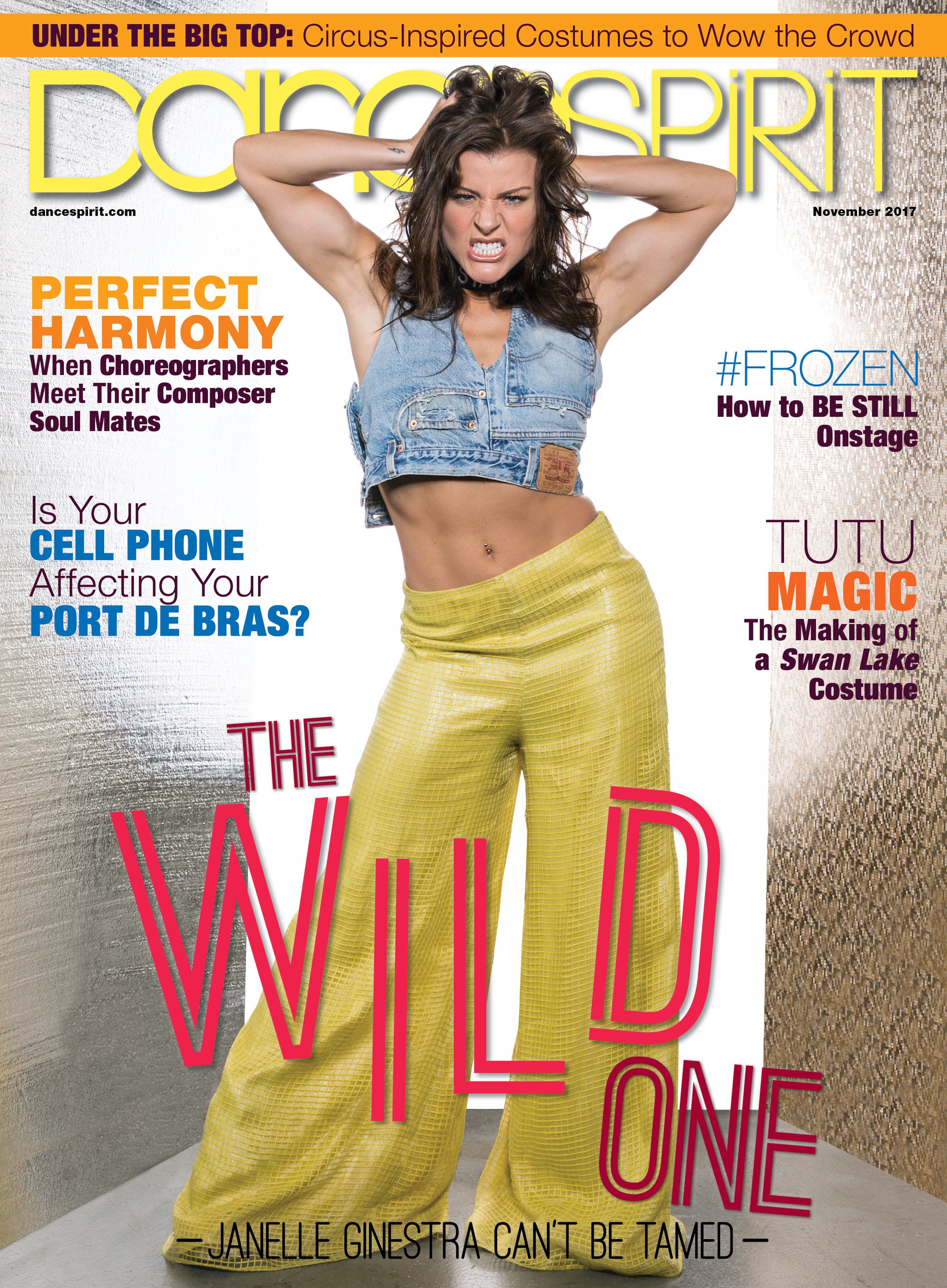 Get Dance Spirit in your inbox