Lindsey Stirling and Mark Ballas in the Season 25 premiere of "Dancing with the Stars" (Eric McCandless/ABC)
It's fall! The leaves are changing, everything everywhere is pumpkin-spice flavored—and "Dancing with the Stars" is back on the air. For the 25th time. Season TWENTY-FIVE, y'all: Here we go.
Keep reading...
Show less
How do you spell glamour? P-O-B. That's the Paris Opéra Ballet, of course—the endlessly glam home of some of the world's best dancers. I'm sure you've already drooled over the new POB website and its accompanying 3e Scene, a platform where performance meets digital art.
You may have also noticed that the étoiles have new, beautifully poetic portraits alongside their biographies. Thanks to photographer James Bort, we have a chance to glimpse these swiftly moving artists in a rare still moment. Even more special, POB has released a behind-the-scenes video that shows just how majestic the company's stars are.
Happy Friday!
Shirley Temple—the child movie star of the 1930s, who, essentially, made dimples and golden ringlets a thing—passed away Monday night at the age of 85. This is big news considering the huge (and super cute!) contribution she made to the dance world.
When you were just a wee tapper, did you do your first routine to the tune, "Baby Take a Bow"? If you did, you have Shirley Temple to thank. At 6 years old, she starred in the film, Stand Up and Cheer (1934), and performed "Baby Take a Bow" alongside adult tap dancer James Dunn. Take a look (and wait til you get to about 1:15...she makes the most darling face ever!):
Awwwwwww. Did your heart melt? Mine did.
A year later she made more cinematic history by performing next to Bill "Bojangles" Robinson in the film The Littlest Colonel (1935). It was the first time that a film featured an interracial dancing duo, and it was so successful that they starred in three more movies together. Here's the super famous stair dance from The Littlest Colonel, when Robinson persuades little Shirley to head upstairs to bed:
Here's another great dancing moment from their third film together, Rebecca of Sunnybrook Farm (1938):
You can't have a round-up of Shirley Temple moments without this ditty from her 1935 film Curly Top:
Or this number, "On the Good Ship Lollipop" from Bright Eyes (1934):
And did you know that to celebrate her 10th birthday, a restaurant in Hollywood created the first Shirley Temple, the nonalcoholic drink with lemon-lime soda, grenadine and a maraschino cherry? She drank the first one that night, washing down a slice of a 25-layer cake.
Let's all have a Shirley Temple today in her honor.
Let's step into a time machine and take a trip all the way back to September 2010, shall we? Lady Gaga won the MTV Video of the Year Award for "Bad Romance;" "Dancing with the Stars" Season 11 began with celebrities Jennifer Grey and Kristi Yamaguchi; and two promising New York City Ballet apprentices graced the cover of Dance Spirit: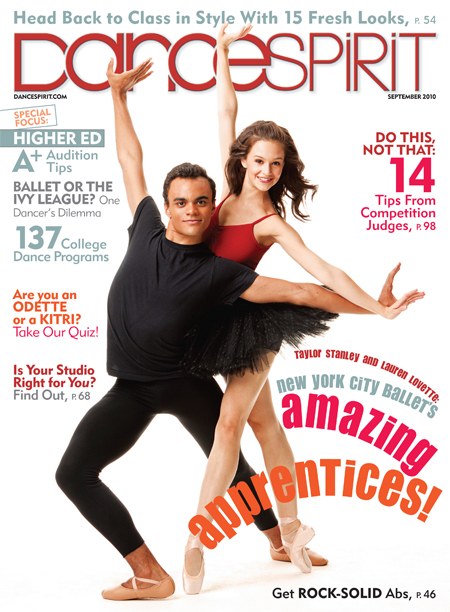 Back in 2010, NYCB's Lauren Lovette, then 18, had been an apprentice for close to a year, and from the roles she was landing—including one in a Christopher Wheeldon premiere—it was pretty clear she was destined for greatness in the company. We were right. She (and fellow cover star Taylor Stanley) joined the corps de ballet practically as soon as the issue debuted—and the two were promoted to soloist in 2013.
On Sunday, NYCB director Peter Martins announced some really great news: Lovette is now principal!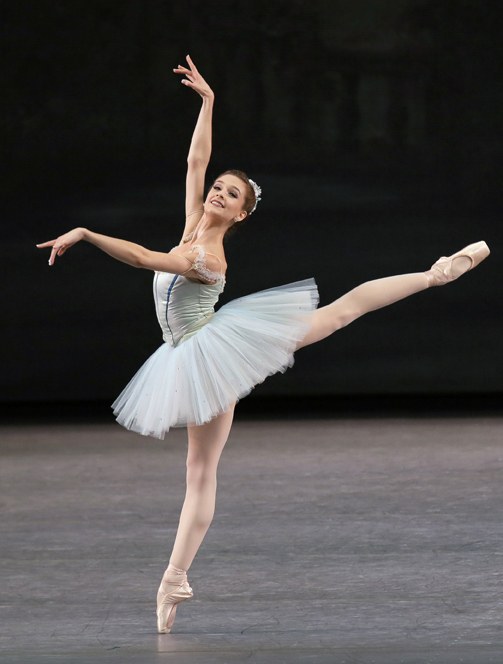 Congratulations, beautiful Lauren! (Lovette in
George Balanchine's Raymonda Variations; photo by Paul Kolnik, courtesy NYCB)
Ready for more good news? Lovette isn't alone in the promotions pool. Soloist Anthony Huxley was also promoted to principal...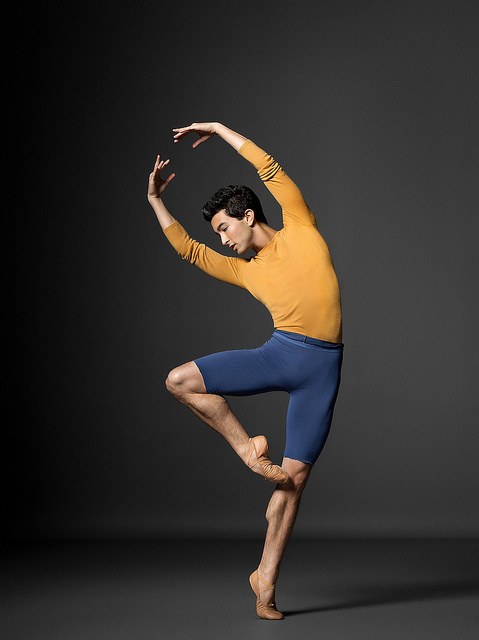 If you're not already obsessed with Anthony Huxley, brace yourselves, folks. I mean, just look at him.  (Photo by Henry Leutwyler)
...and corps member Ashly Isaacs moved up the ranks to soloist!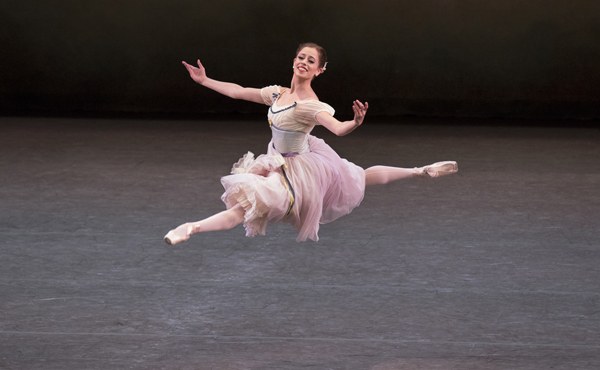 How does she make this much flawlessness look so effortless? (Isaacs in
Bournonville Divertissements; photo by Paul Kolnik, courtesy NYCB)
Congratulations, dancers!
Videos
Jan. 06, 2015 04:13PM EST
NYC is bursting with promising ballet dancers this week, thanks to the Youth America Grand Prix finals held at Lincoln Center's Koch Theater. To all the competitors (at YAGP and beyond), we're shouting a big "Merde!!" your way.
We can't wait to see what amazing things these kids will do next. Don't believe us? Just take a look at these teens competing in the '90s and early '00s. They sure turned out (more than) OK.
Before she was New York City Ballet principal Sara Mearns, she was simply the amazingly talented 15-year-old Sara Mearns, competing at YAGP:
Recognize this guy? It's none other than the dreamiest of all American Ballet Theatre principals, Marcelo Gomes, competing at the Prix de Lausanne in 1996.
Here's international ballet superstar Alina Cojocaru at the Prix de Lausanne in 1997:
No surprises here: ABT soloist Sarah Lane's port de bras was just as glorious in 2002!
And San Francisco Ballet soloist Simone Messmer was just as regal at 16, competing at YAGP regional finals in 2001:
It's hard to imagine Diana Vishneva before she was a start of the Mariinsky Ballet and ABT. Nevertheless, here she is in 1994, competing at the Prix de Lausanne:
And finally, here's a special treat: Alex Wong in leopard booty shorts at the Prix de Lausanne in 2004. Go ahead, watch it sixteen times. We have.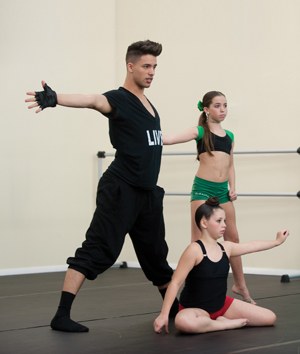 Victor Smalley with students Sammy Small (standing) and Hannah Epstein on "Dance Moms: Miami." (Scott Gries/courtesy A&E Television Networks, LLC)
"I'm exactly the same in real life as I am on the show," says Victor Smalley of "Dance Moms: Miami." "For me, it's all about the kids and showcasing their talents." While his students certainly have star potential, it's Smalley, co-owner of Stars Dance Studio, who's the face of the show. You probably remember him from the Top 20 of "So You Think You Can Dance" Season 6. But after his "SYTYCD" days were up, Smalley decided to focus on teaching and returned to Stars, which he co-founded with Angel DeArmas Salabert in 2007. Now, Smalley trains students who consistently earn top titles on the competition scene, and he also travels the country giving master classes. Want to know more about this multitalented reality star? Read on for The Dirt.
Most-played song on your iPod: "All Alright" by Sigur Ros
Must-see TV show: "Vampire Diaries"
Favorite movie: Moulin Rouge!
Biggest guilty pleasure: 5-hour ENERGY... I can't resist
Favorite food: Sushi
One thing most people don't know about you: I love to paint.
If you weren't a dancer/studio owner, what would you be? A millionaire
One thing you can't live without: Angel, my best friend
Favorite city in the world: NYC
Who is your dance crush? Jordan Casanova
When you were little, what did you want to be when you grew up? A supermodel
What's the strangest thing in your dance bag? It is my dance bag, because it's Louis Vuitton.
Where do you see yourself in 10 years? Running my own dance company and funding kids who can't afford to dance.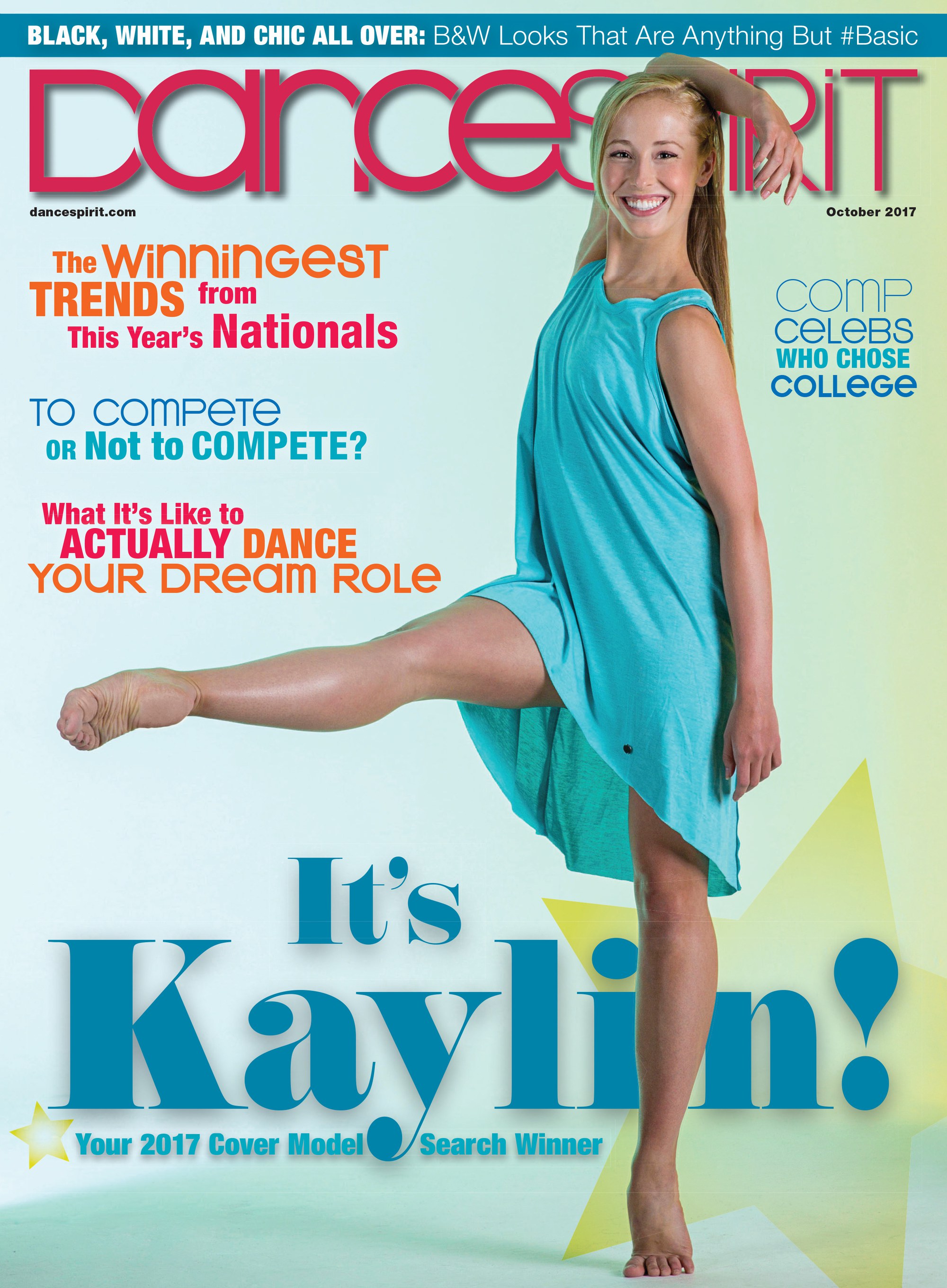 Get Dance Spirit in your inbox