Mar. 23, 2017 01:23PM EST
If you're like us, we're guessing you're counting the days until Step Up: All In—the fifth installment in the still-chugging Step Up series—hits theaters. (For the record: 59 days to go! It opens August 8.) Crazy dance sequences featuring alllll the stars of the past movies, including Alyson Stoner, Briana Evigan, Ryan Guzman, Adam Sevani, Misha Gabriel, tWitch and the Lombard Twins? Yes. Yes PLEASE.
Well, good news for the impatient: There's a brand-new trailer for this extravaganza, and it's a solid two-and-a-half minutes of dance-y goodness. Cheesy goodness, too—Step Up films are never hesitant about layering on the cheese—but honestly, we wouldn't have it any other way. (Would we even recognize a Step Up movie if it didn't include lines like, "There's a magic that happens when you dance...for one perfect moment, you feel totally alive"?)
Enjoy!
Mar. 23, 2017 10:17AM EST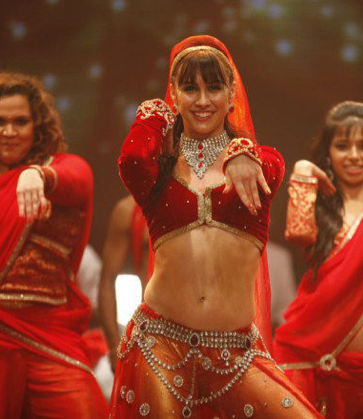 Ever since we first saw the delightful Lauren Gottlieb on Season 3 of "So You Think You Can Dance," we knew she was going places.
Did we imagine that one of those places would be India? Uh, maybe not. (Though, come to think of it, she was pretty great in that cute Bollywood number with Kent Boyd on "SYTYCD" Season 7.)
But we shouldn't have underestimated this jet-setting star: Lauren's new Bollywood film, ABCD (Any Body Can Dance), opens today worldwide. And she didn't take the Bollywood challenge lightly. Apparently she studied Bharatnatyam and Kathak dance, as well as spoken Hindi, before filming began.
The 3D movie, which sounds like India's answer to the Step Up series (yay!), follows various crews of dancers as they prepare for the Ganpati Dance Battle, "an annual festival that pits Mumbai's best dance groups against each other." What does that look like onscreen? Well, based on the official trailer, it appears to involve flames, head spins, feathers, fouettés, chili peppers, Lauren's midriff, parkour, pointe shoes, lasers, clowns, a giant rainstorm, and at least some dialogue in English.
It looks, in other words, totally awesome.
Check it out!
Mar. 23, 2016 02:24PM EST
Here's a delightful development, which makes so much sense we're actually shocked it didn't happen years ago:
NBC has greenlit a dance competition project headed by dancer/actress/expert Paula Abdul lip-syncer Jenna Dewan-Tatum, who'll serve as a judge and mentor for the series. And her hubby Channing, one of our favorite interpreters of the Beyoncé ouevre? Oh, yes: He'll appear on the show, too.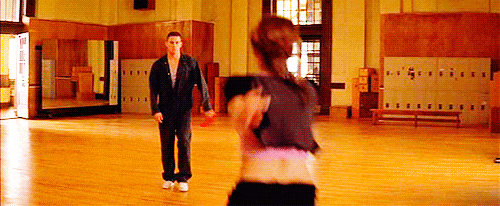 AND EVERY EPISODE WILL OPEN WITH A RE-ENACTMENT OF THIS STEP UP SCENE. (Ideally.)
We don't know a whole lot more about the as-yet-untitled project. But honestly, those snippets of info alone are enough to get all of us #TeamTatum 'shippers on board. (For the three or so of you who aren't yet obsessed with The Family Tatum—may we refer you to this, this and, oh goodness, THIS?)
More to come as we hear it, obviously!
Aug. 03, 2015 02:27PM EST
It's been almost 10 years since Step Up first introduced us to Jenna Dewan—and introduced Jenna to now-hubby Channing Tatum. Basically, the pair fell in love dancing on set, which is the most romantical of all romantical things.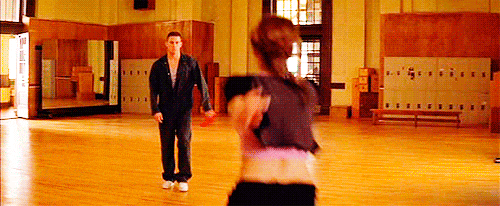 So...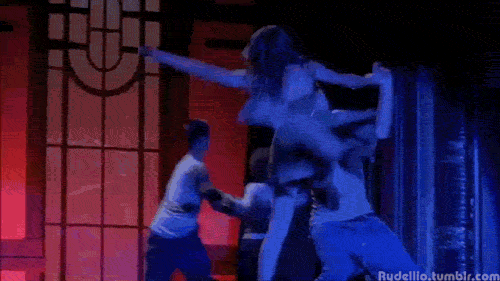 ...much...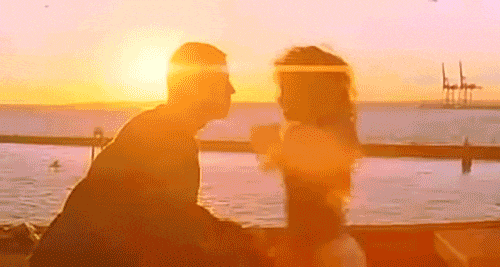 ...love.
But while Channing's moves have been on display pretty much nonstop since then (AHEM), we haven't had more than the occasional post-Step Up glimpse of Jenna's dancing skills.
Well, she's still got it, guys. And she proved just how much she's still got it at the Dizzy Feet Foundation Celebration of Dance Gala on Saturday night.
Mind you, this gala was a Nigel Lythgoe production, so it wasn't hurting for dance stars. Everybody from Joffrey Ballet's Fabrice Calmels to the Academy of Villains to Adam Shankman took the stage in support of the DFF.
But Jenna's duet with (of course) Travis Wall was an indisputable highlight. They danced to Ed Sheeran's "Make It Rain"—and by "danced," I don't mean "Travis carted Jenna around the stage for a while." I mean they did serious choreo.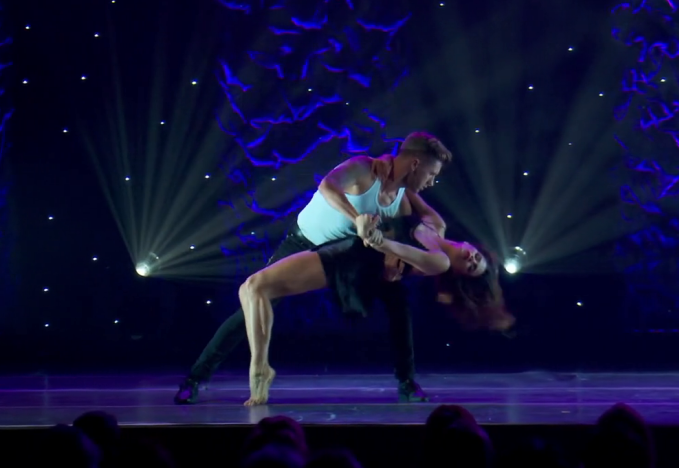 Not messing around. (screenshot via USA Today)
Enjoy a clip of the goodness below...and then pray to the dance gods that Channing and Jenna reenact the duet at next year's DFF gala. (Maybe? Please? We can dream.)


Get Dance Spirit in your inbox