Oct. 20, 2016 04:43PM EST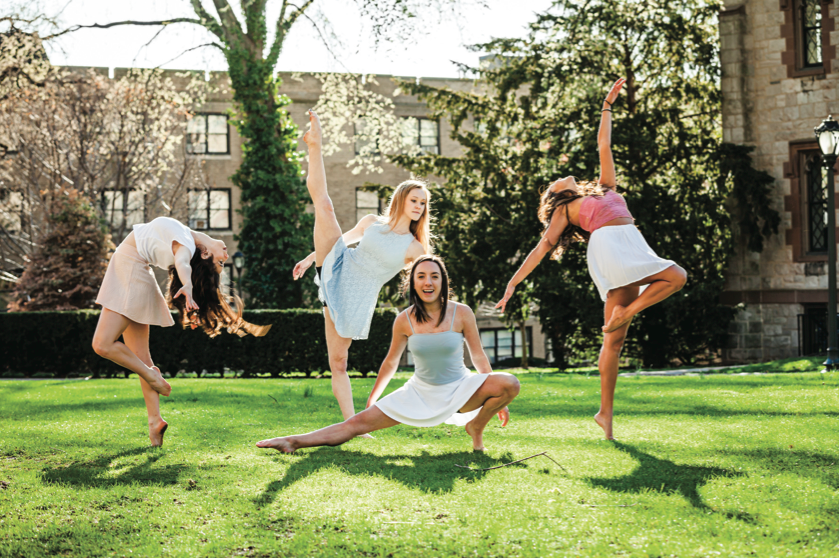 Fordham University's Expressions Dance Alliance (photo by Nathan Tibet, courtesy Expressions Dance)
Whether you major or minor in dance, join a dance team or simply take a few extracurricular classes, there are myriad ways to continue your artistic journey in college. Sometimes, though, exactly what you're seeking isn't on campus—yet. That's where being in college comes in handy: You can start your own organization! Not only do student-run groups give you the chance to express your dancing self in unique ways, but you're also likely to gain leadership skills, hone your choreography chops and even make a few friends along the way.
There are a few things to keep in mind if you want to start a successful enterprise. We spoke with presidents of two organizations to learn the five most crucial elements of creating—and continuing—a student-run dance group.
1. Even though it's your group, you should still play by the rules. "Make good working relationships with the administration," says Katherine Kelly, a senior English and communications double major at Fordham University who is president of the roughly 20-member dance company Expressions Dance Alliance. "Still, you don't want to compromise your goals." At a large university, it's likely that the administration isn't too familiar with dance, so, Kelly continues, "be patient and explain the reasons why you need the space you do, or whatever it is you're asking for."
At Western Michigan University, Orchesis Dance Society is a student-run dance group within the dance department (though it accepts members from outside of the program) with 120 to 130 active participants. As president, senior dance major Allison Long meets monthly with the faculty advisor and the department chair. "Our board acts as a liaison between the students and administration," she says. "It's a great chance for us to have our voices heard."
2. Create clear policies to keep members on the same page. "The founder of our club basically wrote a constitution, and we ask that all our new members read it," says Kelly. "It states our mandatory rehearsal policies, and rules about auditions, absences and how many semesters you can stay on the executive board." Take it from Kelly, ground rules work: Expressions has been running smoothly for 15 years.
3. Fundraising is key. While some universities allocate funds to student organizations, groups at other institutions may need to raise money themselves. Orchesis does not receive financial help from WMU. In addition to car washes and bake sales, the group has gotten creative, volunteering to clean up after some campus-wide events to earn extra dough. Still, most of the group's money comes from $5–$12 dance concert ticket sales—enough to annually award two $1,000 student scholarships.
4. Budgeting can be your best friend. Be sure to account for and expect the unexpected when it comes to finances. "Most of Expressions' expenses go toward costuming," notes Kelly, "but there are a ton of little things you might not even think about, like paying a security guard during performances." Savvy budgeting can lead to pleasant surprises: After a few years of successful saving, Expressions was able to purchase marley flooring to use during performances.
5. You'll learn a lot about time management. Regardless of your goals for your group, "your school work still has to come first," Long says. "Leading an organization is fun, but it's also a huge responsibility." In Kelly's words: "It's a constant job. After regular rehearsals and group meetings, I'm also meeting with other student group leaders to coordinate collaborations. But it comes down to this: If you have to stay up an extra hour to finish homework, it's worth it. If you love dance, you'll make it happen."
Aug. 01, 2010 06:12PM EST
Teens Dance Graham's Panorama at NYC's Joyce Theater
This past June, 32 teen dancers performed Panorama, Martha Graham's classic work, at The Joyce Theater in NYC. The piece, which centers on the power of social activism, was featured in a Martha Graham Dance Company program.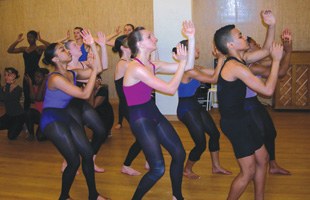 The teens were granted this rare chance thanks to their participation in MGDC's "All-City Panorama" project. Last December, the NYC-area teens auditioned for the six-month workshop. Starting in January, they spent each Saturday in classes and rehearsals.
Mariel Kennedy, a 16-year-old dancer from Watchung, NJ, tells DS she was thrilled to be a part of the program. She says the experience was "not just about dancing, but about understanding the dances and the messages behind them." —Colleen Bohen
Harlequin Awards 20 Dance Scholarships
American Harlequin is making dance training more accessible for the 20 young dancers who were recently named winners of its annual scholarship contest.
Elise Budowanec, an 18-year-old dancer from The DNA of Dance in Independence, OH, received the top prize of $5,000, which she'll use to attend Broadway Dance Center's summer internship program in NYC.
Here are the other winners:
Lynne Schabhetl, Bridgton, ME, Casco Bay Movers, $3,000

Stephanie Terrell, San Antonio, TX, Kathy MarFin's Dance School, $3,000

Rachel Halliwell, Garden City, MI, Dance Express, $2,000

Susan McNulty, Massapequa, NY, Body Language Dance Studio, $2,000

Chelsey Rilatos, Grinnell, IA, Michelle's Dance Academy, $2,000

Jocelyn Bold, Janesville, WI, Dance Attitudes, $1,000

Kenji Igus, Culver City, CA, University of California, Los Angeles, $1,000

Emily Badeau, Manchester, NH, Dimensions In Dance, $500

Whitleigh Cook, Pineville, NC, University of North Carolina, $500

Kaitlin Finnegan, Toms River, NJ, Denise Daniele Dance Studio, $500

Caitlyn Goggin, Southingon, CT, Evjen Academy of Performing Arts, $500

Kara Heinz, San Antonio, TX, Earle Cobb Dance Studio, $500

Grace Kernohan, Hollywood, FL, Dance Explosion, $500

Tova Kline, Plano, TX, Rosemeade Rec Center, $500

Lauren Lizewski, Severna Park, MD, Severna Park High School, $500

Danielle Mattar, Flint, MI, Western Michigan University, $500

Morgan Mylod, Riva, MD, South River High School, $500

Radhika Patel, Newark, DE, Ghungroo Creations, $500

Gina Toscano, Clarksboro, NJ, University of the Arts, $500
Want your own shot at some dance cash? Fill out an application for this year's contest at harlequinfloors.com by November 1.—Jenny Thompson
D.A.R.E. Dance Celebrates 10 Years
D.A.R.E. Dance is celebrating a decade of working to keep American kids drug-free. The after-school program provides free dance lessons at 71 elementary and middle schools across the country.
Jill Roberts, D.A.R.E. Dance Director, says she created the program to "bring kids a free and positive alternative to drugs and gang violence at the end of the school day through a fun, healthy and expressive artform." A dancer since childhood, Roberts is the former co-director of the Georgetown University Dance Company. She has performed with and choreographed for a variety of Washington, D.C.-based projects, including the 1999 D.C. Tap Festival and the CityDance Ensemble.
D.A.R.E. Dance has introduced more than 25,000 students to ballet, jazz, tap, African dance, hip hop and other styles. Classes are primarily taught by teachers from local dance studios and companies, but the program occasionally attracts such high-profile instructors as Kelly Isaac, from Bring in Da Noise, Bring in Da Funk and Riverdance; Javier Muñoz, from In the Heights; and Josh Walden, from Ragtime. D.A.R.E. Dance wasn't created as a training ground for serious dancers, but it has inspired some students to seek preprofessional training. D.A.R.E. Dance students have won dance studio scholarships, and three L.A. students were even invited to perform with Future Shock, a youth company affiliated with Culture Shock, a professional hip-hop troupe!  —Jenny
Gelsey Kirkland Opens Ballet School in NYC
Every ballerina understands the importance of great technique, but dancers in story ballets need more than perfect placement and pretty pirouettes—they also need to know how to act! Gelsey Kirkland, former principal dancer with New York City Ballet and American Ballet Theatre, says the goal of the Gelsey Kirkland Academy of Classical Ballet, opening this fall in NYC, is to produce dancers who are trained "dance actors" as well as strong technicians.
Students at the Academy will study ballet technique, which will be supplemented with regular lessons in performance-enhancing skills, including pantomime, stage combat, prop usage and more. In total, they will take between three and seven hours of classes per day, six days per week.
The school has admitted dancers as young as 10, all of whom were selected at auditions held earlier this year. —Colleen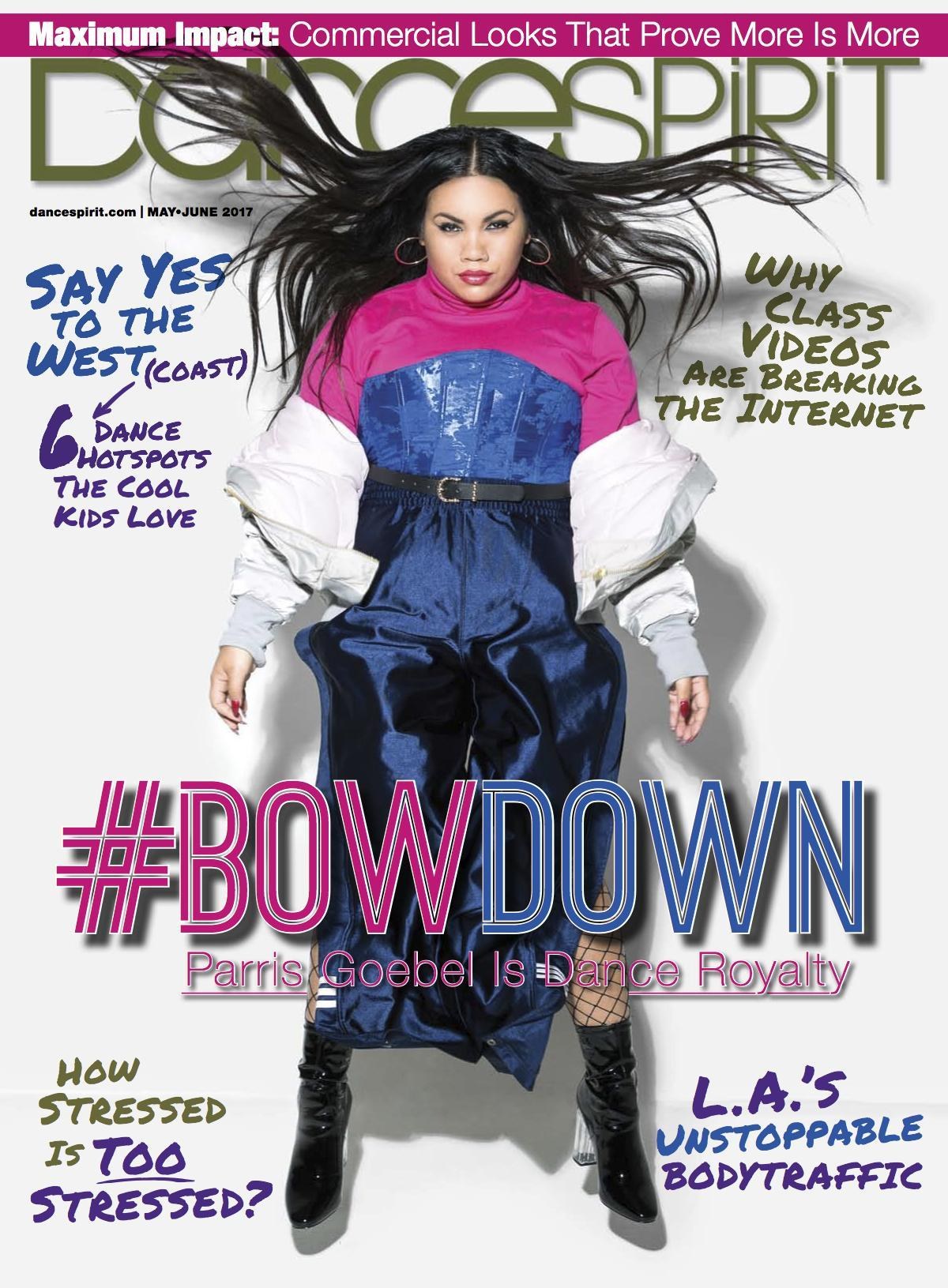 Get Dance Spirit in your inbox