@i.am.miss.brigee via Instagram
You're probably used to jotting down rehearsal notes and corrections, but according to research from the University of Pennsylvania's Positive Psychology Center, you may want to save room in your dance journal for these exercises, too. These writing prompts were designed to boost your well-being by focusing on the positive.
The multitalented Merritt Moore (photo by James Glader, courtesy Moore)
For the past decade, Merritt Moore has been living a double life as both a professional ballerina and a quantum physicist. While dancing with Zurich Ballet and Boston Ballet, she received her undergrad degree from Harvard in physics, and she's currently pursuing a PhD in quantum physics at Oxford while performing with English National Ballet and London Contemporary Ballet.
Now, Moore is hoping to add another ball to her juggling act: becoming an astronaut. She's one of 12 contestants competing on the BBC reality show " Astronauts: Do You Have What It Takes?" For six weeks, Moore and her competitors face a series of demanding physical and psychological challenges to see if they're astronaut material. (Show mentor Chris Hadfield, former Commander of the International Space Station, will recommend the winner to space agencies recruiting for astronauts.) Even in a cast of extremely accomplished people—the contestants include a military pilot, a surgeon, and a dentist who has summited Mount Everest—Moore's unusual combination of skills stands out.
We leveled with the renaissance woman about how she's managed to pursue all her different passions.
Keep reading...
Show less
With her long limbs and delicate features, Ella Titus could pass as a model—and she has actually posed for fashion photographers on her days off from Miami City Ballet, where she's in the corps. But Titus also sets fashion trends: For several years now, she has designed and hand-knit her own line of legwarmers, Ella Warmers. Read on for her tips on achieving that pastel-pretty ballerina look.
Keep reading...
Show less
Kim DelGrosso coaching her daughter Abrea DelGrosso (Naomi Masina)
Is the person leading technique class also—gulp—your mother? Here's the good news: Having a parent as a dance teacher comes with many advantages. "From a young age, I had a built-in manager who knew the ins and outs of the business," says tapper Donovan Helma, who grew up dancing with his mom in Denver before performing in Tap Dogs on and off for 10 years. However, finding a balance between "home mom" and "dance mom" is difficult, and you might feel singled out by classmates for being the teacher's child(/pet). Here's how to deal with the difficult issues that can arise when your parent's also your instructor.
Keep reading...
Show less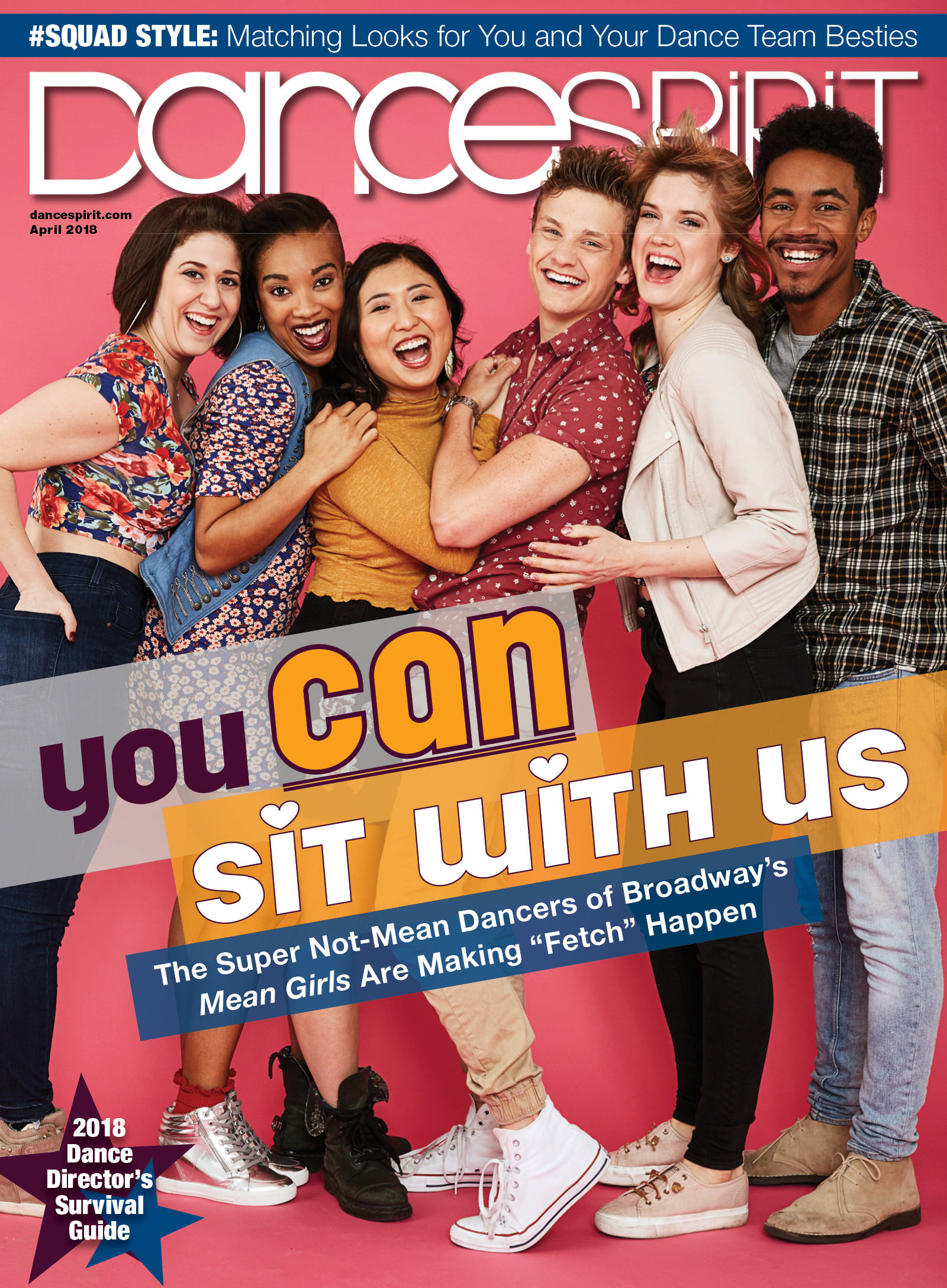 Get Dance Spirit in your inbox