Misty Copeland and James Whiteside in Swan Lake (photo by Gene Schiavone)
The dual part of Odette and Odile in Swan Lake is THE role, the one every trina dreams of from the moment she first dons a leotard. It's also insanely difficult to perform, challenging even the most elite ballerinas with its multifaceted demands.
So what's it actually like to dance Odette/Odile? A new short film from American Ballet Theatre goes behind the scenes with three Swan Queens—principals Misty Copeland and Isabella Boylston and soloist Devon Teuscher—to find out.
Keep reading...
Show less
Swan Lake premiered at the Bolshoi Ballet in 1877, but since then it's undergone many variations and alterations. Dancers perform everything from New York City Ballet's stripped-down two-act version to Christopher Wheeldon's Degas-esque fantasy. And while each interpretation has its own merit and relationship with Tchaikovsky's score, wouldn't it be cool to know what the original was like?
Luckily, for dance #nerdz everywhere, there's been a major discovery at the Bolshoi: The New York Times reports that "a cache of materials uncovered during the recent renovation of the Bolshoi Theater [...] helps answer lingering questions about the first Swan Lake." SO COOL.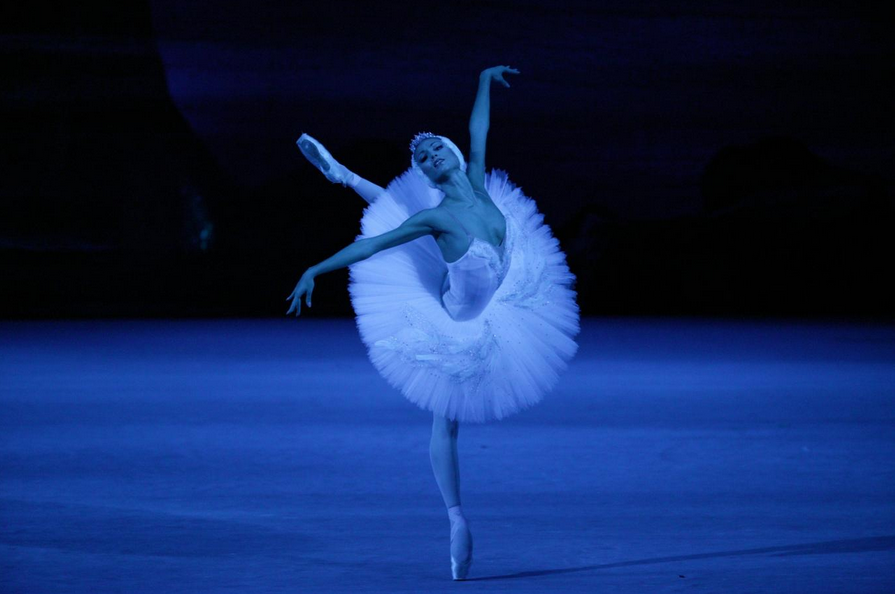 (Ekaterina Shipulina, photo by Damir Yusupov)
The classical production we're all familiar with is based on a 1895 staging by Marius Petipa, and it relied on a score that was rearranged from Tchaikovsky's original. It's hard to imagine the super-classical version of the ballet sounding or looking any different, but Lydia Geiten, the ballerina cast as the original lead, refused the part saying that the score was too boring (!). I guess generations of tinkering have spiced things up, because I can't imagine there's a bunhead out there who doesn't want to dance Odette/Odile—at least partly due to the beauty of the music.
Since Alexei Ratmansky's rebuild of The Sleeping Beauty was smashingly successful for American Ballet Theatre, maybe now is a great time to start piecing together notes on the original costumes and musical arrangements for Swan Lake. I know I would LOVE to see it.
The Russians are coming! The Russians are coming!
Actually, they're already here: Moscow's famous Bolshoi Ballet has arrived in NYC for more than two weeks of performances.
"Bolshoi" literally translates to "big"—which is perfect, because this company doesn't do anything small. They've brought three huge productions with them to the Big Apple: classics Swan Lake and Don Quixote, and an over-the-top man-candy festival known as Spartacus.
It's a chance for New Yorkers to see ginormous stars, especially the world-renowned Svetlana Zakharova.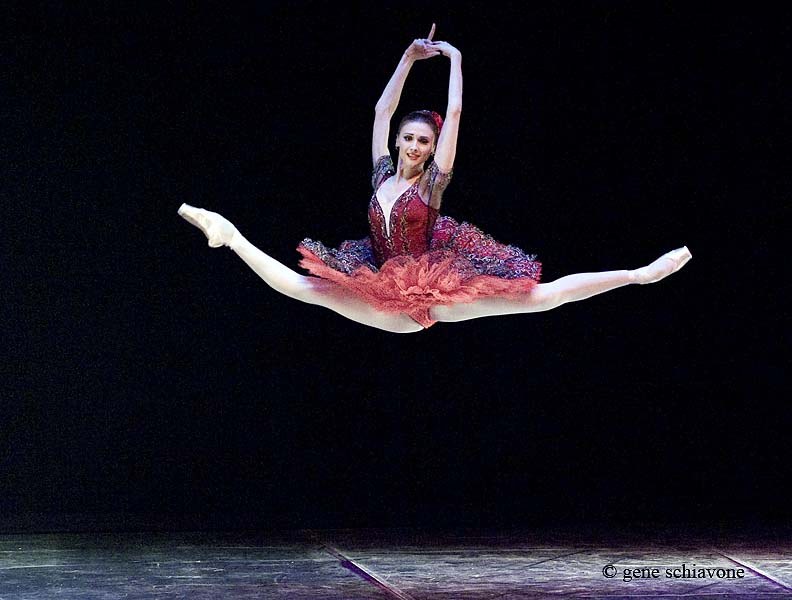 Zakharova being her usual unreal self in Don Quixote (photo by Gene Schiavone)
We'll also finally witness Zakharova's much-talked-about partnership with David Hallberg, the American Ballet Theatre star who's made the Bolshoi his second home.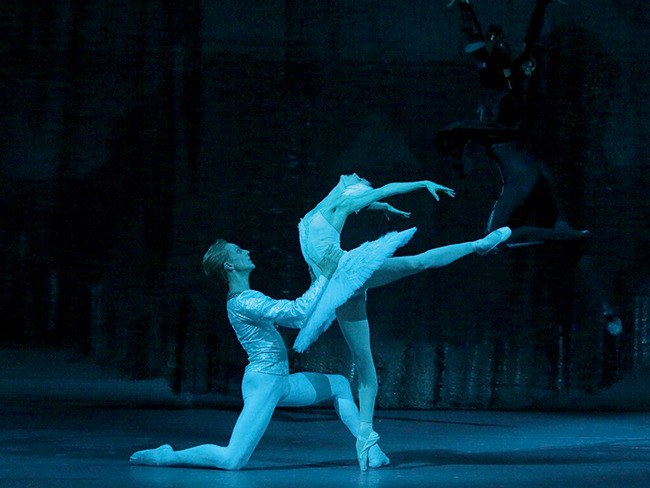 High drama: Hallberg and Zakharova in Swan Lake (photo by Damir Yusupov)
And we'll get a good look at up-and-comers like gorgeous Olga Smirnova, who at just 22 has already earned thousands of rabidly devoted fans.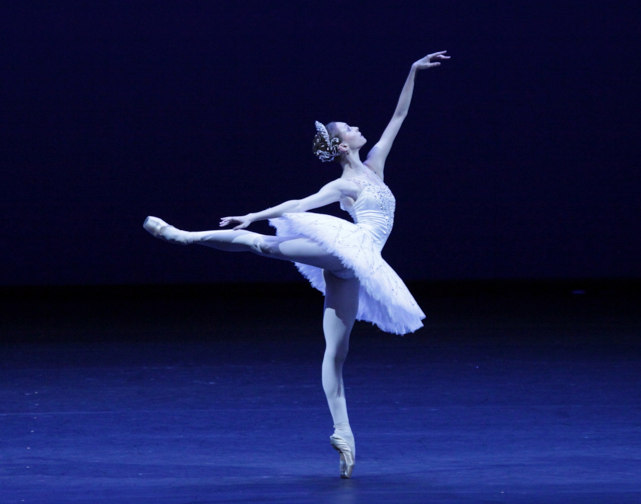 Classical perfection: Smirnova in "Diamonds" from Jewels (photo by Damir Yusupov)
Time for some real talk: The past couple of years haven't been so great for the Bolshoi. Early in 2013,  director Sergei Filin was attacked by a masked man who threw acid on his face, leaving Filin nearly blind. The resulting investigation revealed a lot of disturbing—sometimes downright scary—information about Bolshoi politics.
But Filin, who after many surgeries has regained some of his eyesight, is back at the Bolshoi's helm. (He was even a judge at the Youth America Grand Prix finals this spring.) And it's a good sign that most of the press the group has been getting recently concerns dancing, rather than scandal. Here's hoping that the company's ugliest moments are past—so we can get back to obsessing about its truly fantastic artists.
The Bolshoi Ballet performs through July 27 at Lincoln Center. Click here to learn more!
Mar. 23, 2017 06:46AM EST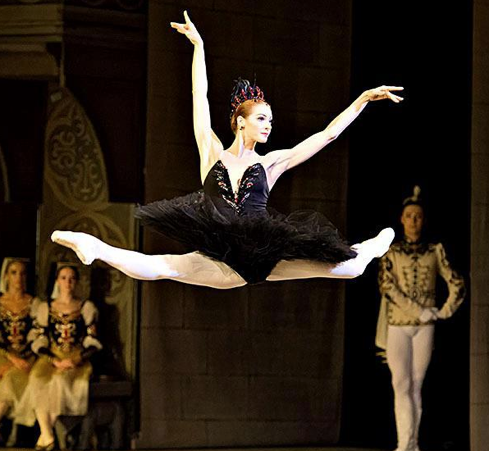 Picture this in 3D! (photo of Ekaterina Kondaurova by Gene Schiavone)
Forget sinking ships and giant blue aliens. Director James Cameron has a new over-the-top movie project: Swan Lake.
No, but really. Cameron has teamed up with Russia's Mariinsky Ballet to present the world's first-ever live 3D performance broadcast—and what better production to choose than Swan Lake, the most epic of all epic ballets?
Even better: Starring as Odette/Odile will be the gorgeous Ekaterina Kondaurova. She feels larger than life when you're watching her from the back row of the opera house—just imagine how fabulous she'll be 20 feet high and seemingly leaping right out of the movie theater screen!
(Or, uh, maybe that'll be terrifying. But it'll definitely be impressive.)
The broadcast is scheduled for June 6 at 6:30 pm local time in the U.S. across all time zones (while it'll be filmed live, the broadcast will be tape-delayed). Click here to find out where it's playing near you—then take a look at the official trailer:
Mar. 23, 2017 05:42AM EST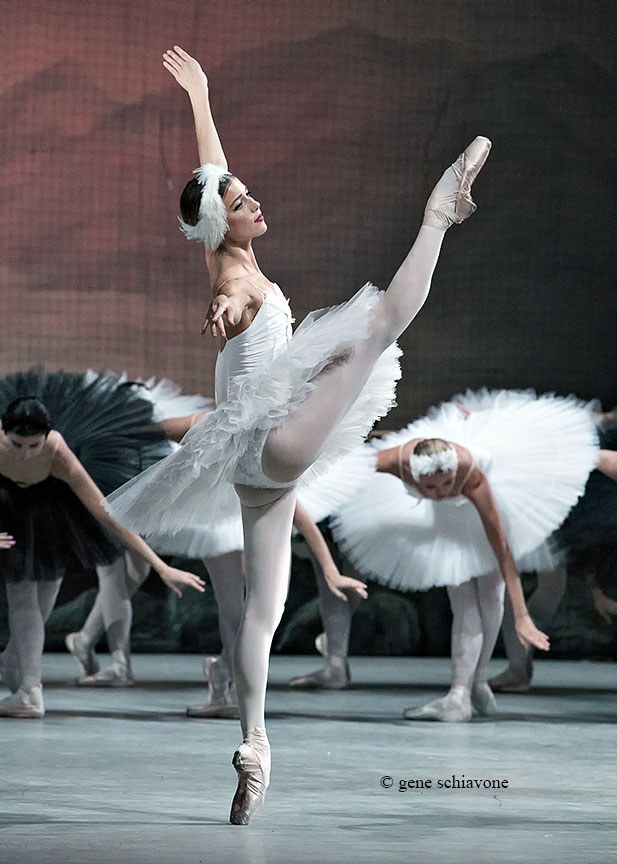 We first heard from beautiful ballerina Keenan Kampa in 2010, when the Washington, D.C. native documented her final year at the Vaganova Academy in St. Petersburg, Russia for us. (It's incredibly rare for an American dancer to study at the iconic school, by the way, which speaks to just how amazing Keenan is.) Then, this past March, she graced our cover, talking about her artistic growth during her first year as a professional dancer at Boston Ballet—and posing for a gorgeous group of fashion photos that blew up our Pinterest page. Shortly afterward, we were thrilled to hear that Keenan was making history as the first American to join the Mariinsky Ballet—her lifelong dream come true.
And this past week she came full circle, making her U.S. debut with the Mariinsky at the Segerstrom Center for the Arts in L.A. The company danced Swan Lake (of course), and Keenan was honored with a demi-soloist part, one of the Big Swans.
Judging by this photo from the performance, it looks like she's grown even more lovely since joining the Mariinsky. (We almost didn't recognize her as a brunette—until we saw those unforgettable feet!). Congratulations, Keenan—we can't wait to see where your fabulous career goes next! And if you haven't experienced Keenan's particular brand of awesome, check out this behind-the-scenes video from her cover shoot:
It's no secret that we're as obsessed with pretty costumes as we are with the pretty dancers who wear them. There's just something so magical about following the life of a tutu, or going behind the scenes to see how costume shops take their creations from the page to the stage. Costumes also hold a special place in every dancer's heart.
Which is why, when we stumbled upon this Fashion magazine article, we did a little happy dance. Fashion followed National Ballet of Canada principal Greta Hodgkinson (who's celebrating her 25th year with NBoC and her 20th year as a principal in the company) into the wardrobe room—and had her round up her favorite costumes of all time. Which was no small feat, considering Hodgkinson has danced pretty much every principal role in NBoC's classical repertoire. NBD.
Keep reading...
Show less
When non-dancers see a ballerina nail the role of Odette/Odile in Swan Lake, they're impressed. But when those of us who know dance see the same feat, we're totally, completely astounded. Because we understand how incredibly difficult it is just to SURVIVE the role's insane technical demands—let alone to develop a nuanced interpretation of one of ballet's most complicated characters.
That's why Cosmopolitan's interview with American Ballet Theatre principal (/style icon) Isabella Boylston about her Odette/Odile journey is especially fun for us insiders. OK, no, we don't need things like its explanation that fouettés are "quick spins while whipping a leg." But it is interesting to hear about the intensity of the rehearsal period that led up to Boylston's first shot at the role back in 2011—the hard work that resulted in her Swan Lake success. (And it was definitely a success. Girl is a BEAST.)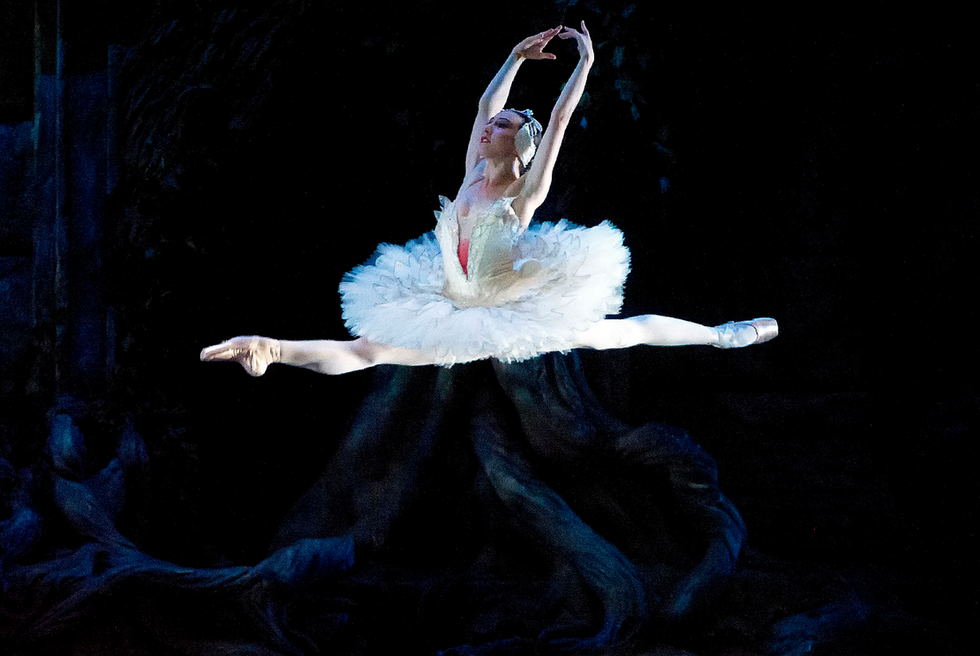 #sautdechatGOALS: Boylston as Odette in Swan Lake (photo by Gene Schiavone)
For example: At a showcase performance shortly before her debut, Boylston wasn't able to finish the Black Swan fouetté sequence—so she drilled those fouettés like crazy in the following weeks, working on them every day in the studio to ensure that she'd have no problem killing them onstage. And I especially love this fun fact: Boylston spent many of her precious hours of downtime at the New York Performing Arts Library, watching archival footage of past Swan Lake performances for inspiration.
Basically, the article is yet another reminder that looking like a superhuman onstage is the result of many, many hours of very human effort offstage. Read the whole thing here. And if you're in NYC, be sure to catch Boylston dancing Odette/Odile with ABT at the Metropolitan Opera House this June.


Get Dance Spirit in your inbox