Mar. 23, 2017 05:38PM EST
Mar. 23, 2017 05:37PM EST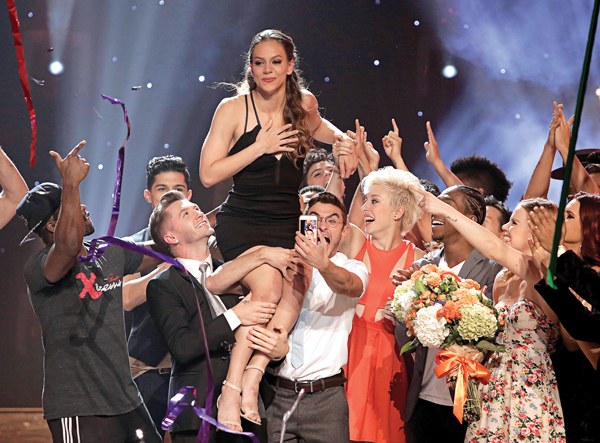 Gaby celebrating her "SYTYCD" win (photo by Adam Rose, courtesy FOX)
Competing on "So You Think You Can Dance" is an epic challenge—but Gaby Diaz made it look easy. Though the 19-year-old went on the show as a tap dancer, she excelled in everything from emotional contemporary pieces to hard-hitting hip-hop routines during the 10-week marathon of live episodes. Watching her brilliant finale performances, it was hard to believe Gaby almost didn't make it past the first round.
"My initial audition solo, in Dallas, I was thinking too hard about what I thought the judges would want to see from a tap girl," she explains. "I wasn't being true to myself." She was cut—but, convinced that this was her season, she went back to the studio with longtime teacher Jillian Torgas-Leyva. Three days later, she flew to Detroit to audition again. "I did a new solo, and it was much more my style," she says. "I was really confident in it. And that got me through!"
Gaby, who has watched "SYTYCD" since Season 1, is thrilled to be the show's first tap winner. "There were a lot of tappers who paved the way for me," she says, citing Season 10's Aaron Turner and Season 11's Zack Everhart and Valerie Rockey as her inspirations. "I was so happy to bring it home for Team Tap." Anthony Morigerato, who choreographed Gaby's tap duet with Everhart for the performance finale, was especially impressed with her skills. "She makes sounds cleanly and effortlessly," he says, "but her technique never overwhelms her style."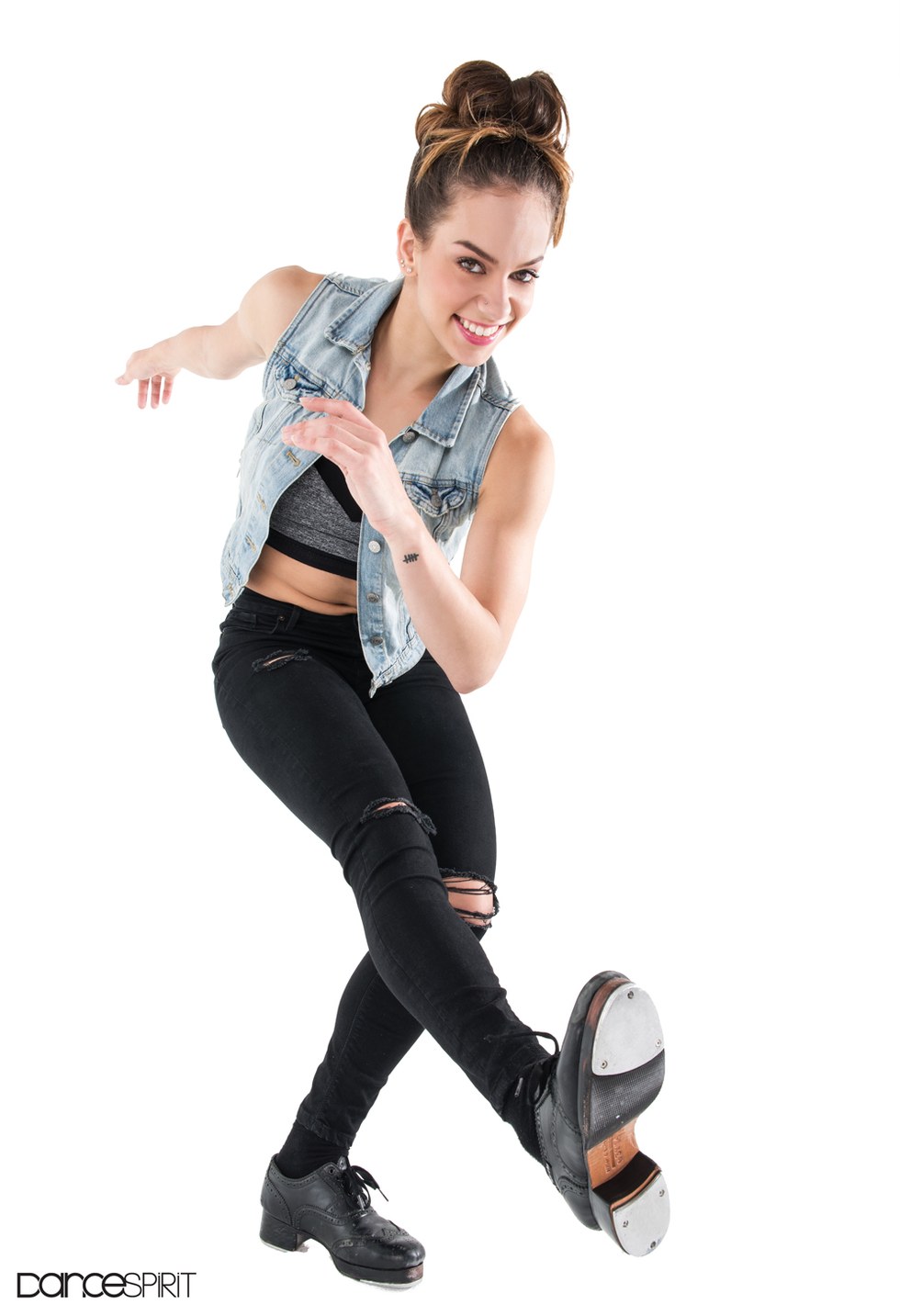 (Photo by Lucas Chilczuk)
Tap may be closest to Gaby's heart, but it's her versatility that helped her make the "SYTYCD" Top 20—and ultimately take home the prize. The Miami native studied ballet, modern, jazz, hip hop and more at her home studio, Roxy Theatre Group, and at Miami's New World School of the Arts. (She's good friends with fellow Miamian Ricky Ubeda—did you see him freaking out after she was announced this year's champion?) She was even a 2014 YoungArts winner for…wait for it…jazz dance. Her technical training is so strong that the first time Team Stage captain Travis Wall saw her during Vegas Week, he thought she'd auditioned as a contemporary dancer. "I was like, 'Who's that girl?' My notes said 'tap dancer,' " Wall remembers. "From that moment, I knew she'd be on the show."
Gaby is currently wrapping up the "SYTYCD" Season 12 tour, but in February, she'll head to Las Vegas to dance in Jennifer Lopez's new show. After that, she wants to keep her options open. She's interested in music videos, awards-show performances and, eventually, a company contract. " 'SYTYCD' was a really humbling and inspiring experience," she says. "Being around so many people who love what they're doing made me certain that I don't want dance to be a hobby. I want it to be my career."
The Judges' Verdicts
"Gaby's story is a true testament to the payoffs of perseverance, dedication and hard work. She came into the competition as a tapper and left as an incredibly talented all-round dancer. I'm extremely proud of her." —Nigel Lythgoe
"I couldn't be happier for Gaby. We discovered early on just how technically faultless she truly was. Week after week, she displayed tremendous dexterity and refinement—
every performance appeared effortless. What I loved most about Gaby is how she danced with an expression of joy and freedom. She always gave us the best version of herself." —Paula Abdul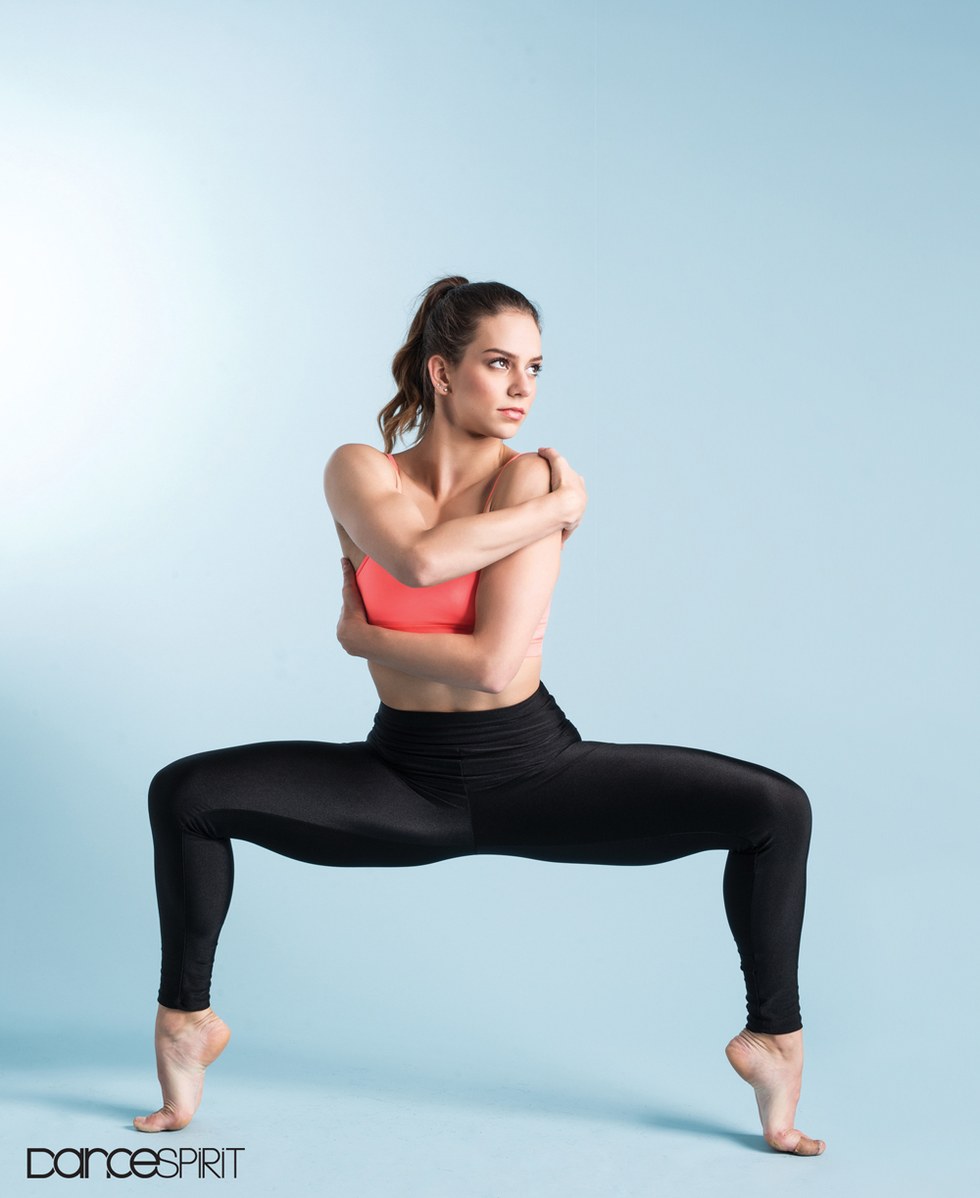 (Photo by Lucas Chilczuk)
How does Gaby feel about the new "SYTYCD" "Stage vs. Street" format?
"I think the show has always had that aspect to it," she says. "Seeing how the trained dancers did in their hip-hop routines and how the hip-hop people did in classical routines was part of what made 'SYT' good TV. But this season, having a larger group of street dancers brought a really different, fun energy to the competition. Stage dancers, we're more critical of ourselves. We're perfectionists. The street dancers kept the energy light in rehearsals. We all got along really well."
Oh, Captain, My Captain
Gaby loved that Team Stage captainTravis Wall was a mentor both on- and off-camera. "He always made sure to askus how our bodies were doing, and how we felt about our routines," she says. "He offered a lot of advice to us and to our partners, even if they were from Team Street. He was like our papa."
The love is definitely mutual. "Gaby was the dancer I never had to worry about," Wall says. "I knew she'd have the routine—she'd nail it by the second day of rehearsal! So I focused on keeping her body healthy and helping her connect with the audience."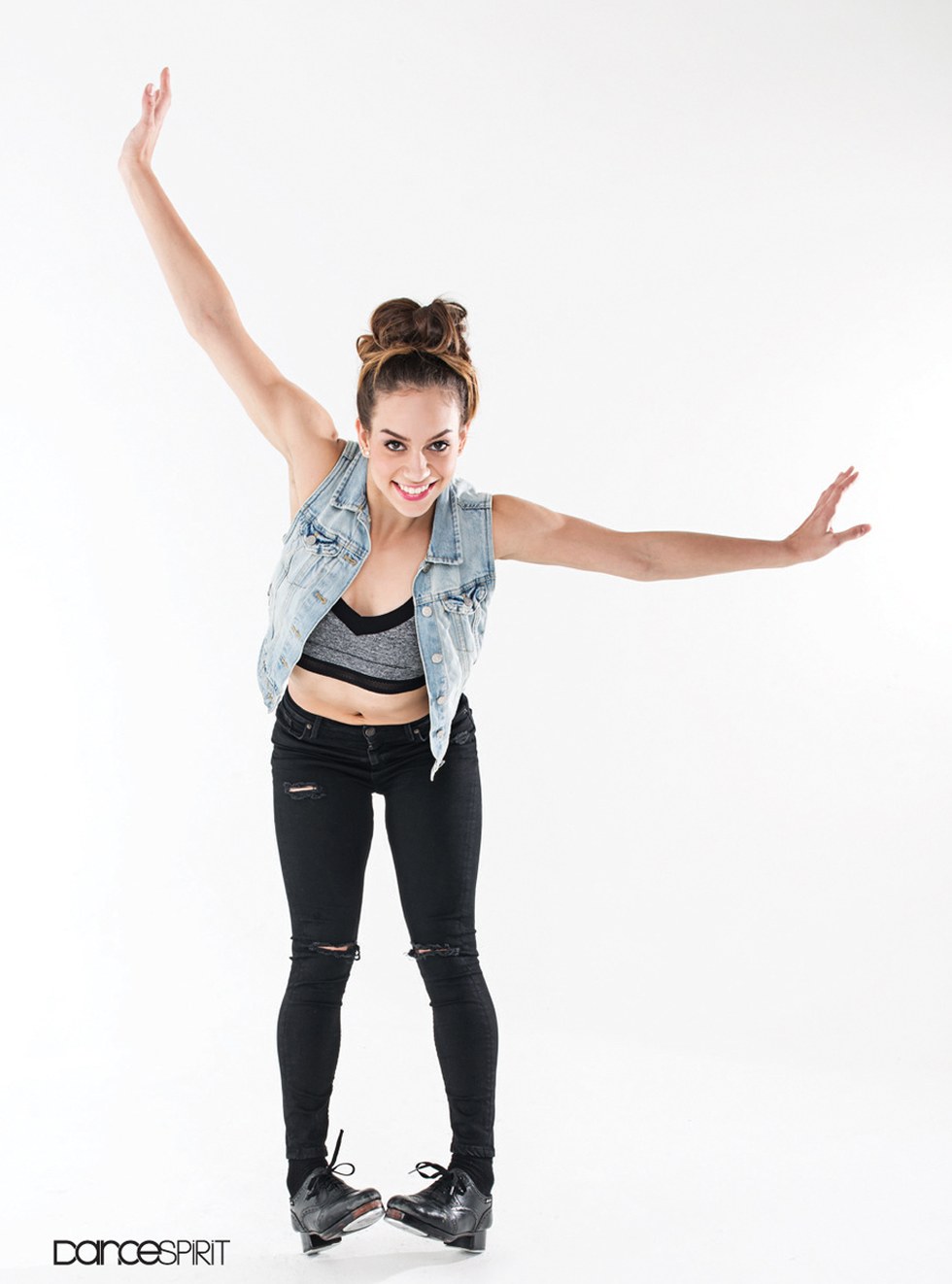 (Photo by Lucas Chilczuk)
When did he know she was a serious contender for the title? "She had her breakout moment with the geisha hip-hop routine," Wall says. "Sometimes stage dancers don't have that raw competitive energy inside them, so I tried to bring that out in her. I told her, 'You have the chance to win this show, and I'm rooting for you, but you have to start acting like you want to win.' And after that geisha routine, she really was performing to the highest capacity."
Top 10 Breakdown
We asked Gaby to describe the other members of the "SYTYCD" Season 12 Top 10 in a single word. Here's what she had to say:
Derek: "Flexible."
Edson: "Strong."
Hailee: "Backbone. She wasmy backbone on the show."
Jaja: "Determined. And focused. That's two words!"
Jim: "Flawless."
JJ: "Wise."
Megz: "Mama. She was everyone's mom."
Neptune: "Passionate."
Virgil: "Entertainer."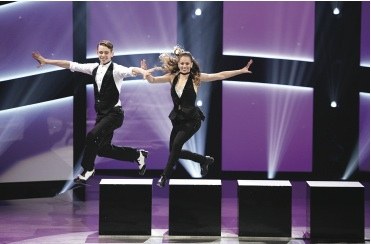 Tapping in her favorite routine with Zack Everhart (photo by Michael Becker, courtesy FOX)
Favorite "SYT" routines: "My duets with Robert, Zack and Joshua."
Most-challenging routine: "African jazz with Burim and Ariana. It was physically demanding, and it was still early in the competition, so I hadn't built up my stamina yet. Plus, we had to deal with those canes."
Favorite Cat Deeley moment: "When she announced she was pregnant! It was the cutest thing ever."
"SYT" BFF: "Hailee Payne. Her energy was contagious and she really helped me get through those long rehearsals."
What's going on backstage? "Virgil sneaks in naps whenever he can. On TV, he has so much energy, but you walk offstage and Virgil's asleep in a corner."
Favorite tap dancers: "Anthony Morigerato is probably my favorite tapper in the world. Getting to work with him on the show was incredible. Derick Grant is such a powerful hoofer. His swag is so cool. Alexis Juliano, who was on 'SYT' in Season 10, is one of the coolest tap women out there. And she's from Florida, too!"
Dream dance companies: Travis Wall's Shaping Sound, Stacey Tookey's Still Motion
Advice for Dance Spirit readers: "Keep taking class. You're never too old to learn something new. Work outside of your comfort zone. If you're a contemporary dancer, take hip hop or jazz or tap. Everyone should take tap! It'll help you with your musicality."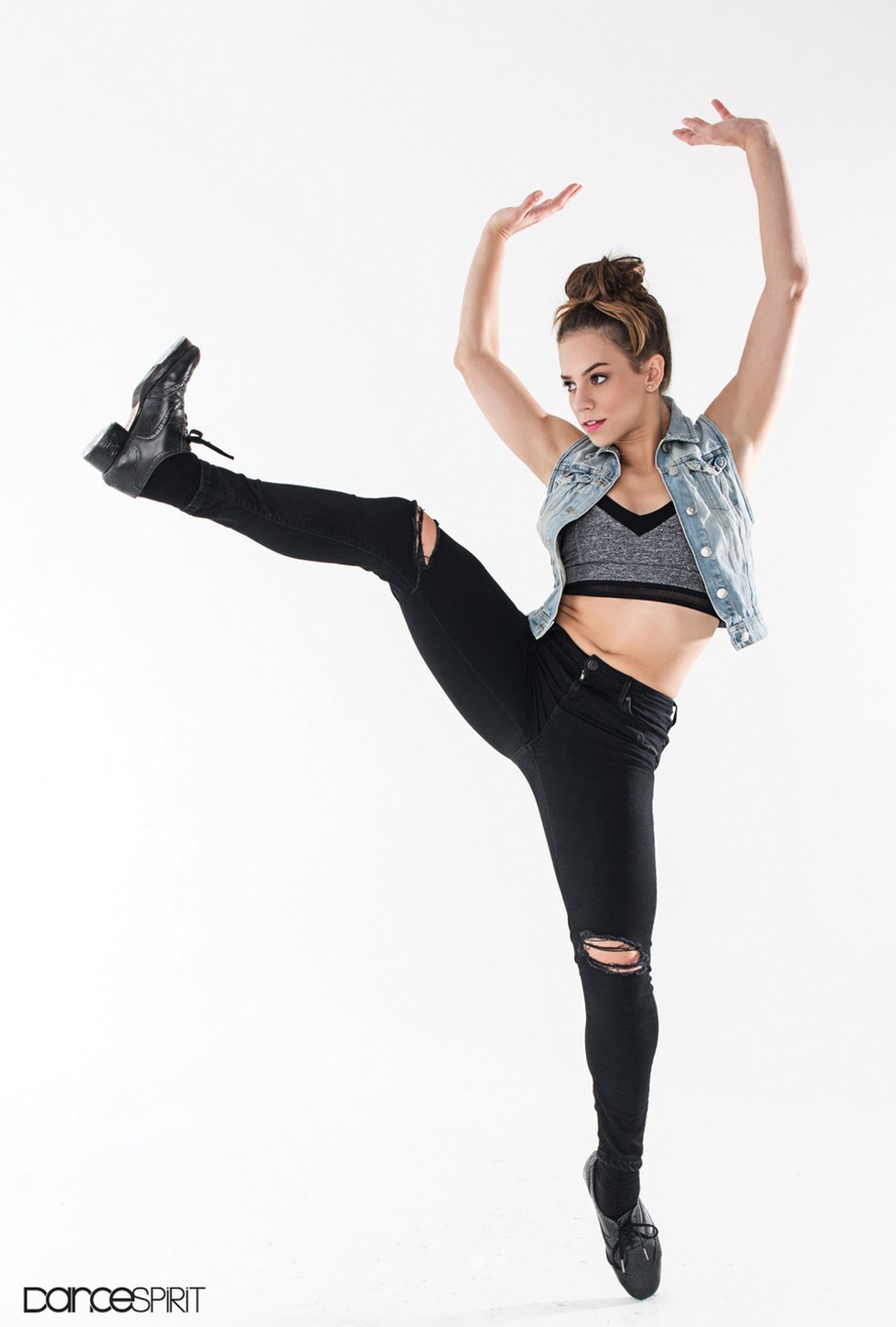 (Photo by Lucas Chilczuk)
Fast Facts
Birthday: March 9, 1996
Favorite color: purple
Favorite food: mangoes
Favorite movie: "Anything Leonardo DiCaprio does."
Favorite music: Mumford and Sons
If she wasn't a dancer, she'd be: "A chef! I'm dying to learn how to cook."
Three emojis that describe her: 

Mar. 23, 2017 05:06PM EST
Thousands of you entered our "So You Think You Can Dance" finale sweepstakes. When all was said and done, Paisley Haddad was the lucky winner, and she jetted off to Hollywood for the Season 12 finale, lots of sight-seeing and her first In-n-Out Burger. We caught up with Paisley after her trip to L.A.—read on to find out about the finale, the studios and more!
Dance Spirit: What was your reaction when you learned you'd won the sweepstakes? 
Paisley Haddad: My reaction was complete shock! I couldn't believe it. I called my mom and she couldn't either. I've been watching SYTYCD since Season One, so it's always been a dream of mine to go to a taping, let alone the finale!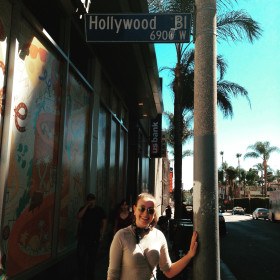 Paisley on Hollywood Boulevard! (Courtesy Paisley Haddad)
DS: What were the coolest parts about the trip? 
PH: We were treated like VIPs from the moment we got there—I was led into the VIP room, with lots of food and dancers! I met so many of the dancers, Paula and Cat Deeley! We also got to sit right behind the choreographers, which was awesome. They were also taping Dancing with the Stars on the stage next door, so all of the cast members were coming in and out—I got to meet some of them, too.
DS: What'd you think about L.A.? 
PH: It was my first time there, and I loved it. I had my very first In-n-Out Burger, which was amazing. I also got to see a bunch of landmarks, like the Walk of Fame and the TLC Chinese Theater.
DS: What was the live show like versus watching it on T.V.?
PH: It was so different. There was so much energy in the room and I felt like I was a part of it. I also got to see all the people who make the show happen—the cameramen, the lighting assistants. It's crazy to watch the cameramen try and follow the dancers and keep up with the choreography!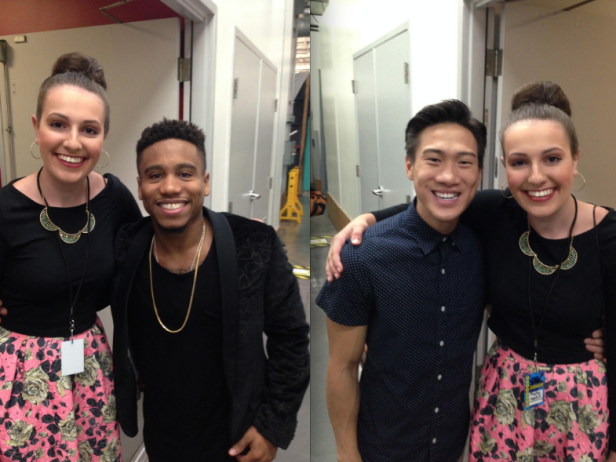 Paisley with Virgil (left) and Jim (right)
DS: Who was your favorite dancer this season? 
PH: I wanted Gaby [Diaz] to win the entire time. She's such a great dancer, so I was really happy to be there for that. It was crazy when they announced her name—there was confetti everywhere and lots of fire erupting from the stage!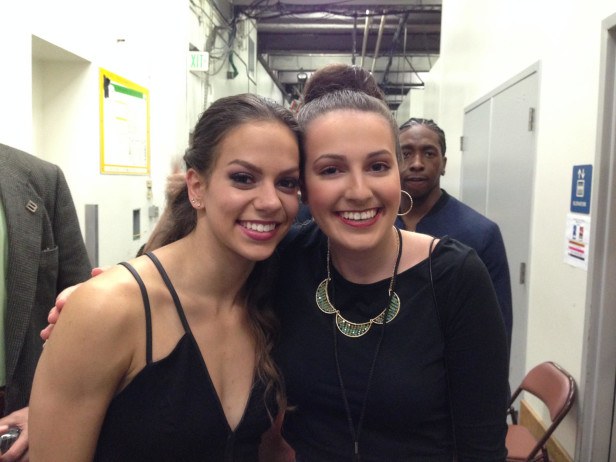 Paisley with Season 12 champ (and upcoming December cover girl!) Gaby Diaz
Mar. 23, 2017 04:57PM EST
I know you're excited about Monday night's monster "So You Think You Can Dance" finale.
Frankly, I'm pretty sure you've already planned your viewing party, which will begin at approximately 10 am tomorrow, when you commence binge-viewing all the previous weeks' episodes, and conclude in Tuesday's wee hours, after you and your dance friends have finished freaking out over the finale itself. (May the force be with you, intrepid "SYT" superfans. Remember to hydrate!)
But I have three words that are going to get you even more hyped for Monday's festivities: JENNA DEWAN TATUM.
Remember a few weeks ago, when we heard that the lovely Dewan Tatum had done a duet with Travis Wall at the Dizzy Feet Foundation Celebration of Dance Gala? And then proceeded to lose our minds after seeing a clip of the performance, which looked really, really good?
No? Let me refresh your memory:
Well, we just got word that JDT and TWall will be reprising their partnership during the "SYT" finale episode. And I kind of hope they'll be dancing the same duet. Because the little taste we got in the video? It was not enough. NOT ENOUGH, I SAY. I mean: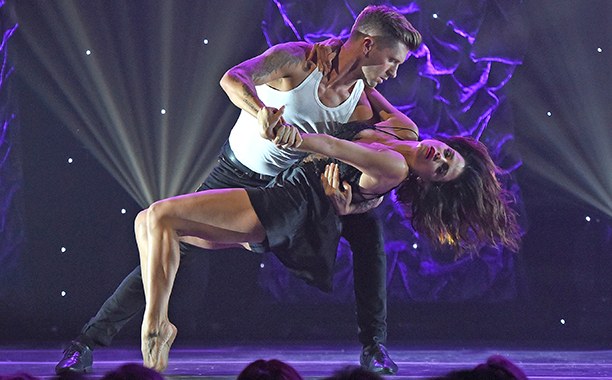 (photo Angela Weiss/Getty)
Yes. More of that. I want to see more of that.
I also maybe want to see Channing Tatum supporting his fabulous wifey from the audience. Or...you know...joining her onstage? I CAN DREAM, DARNIT.
Tune to Fox at 8 pm Monday for all the goodness!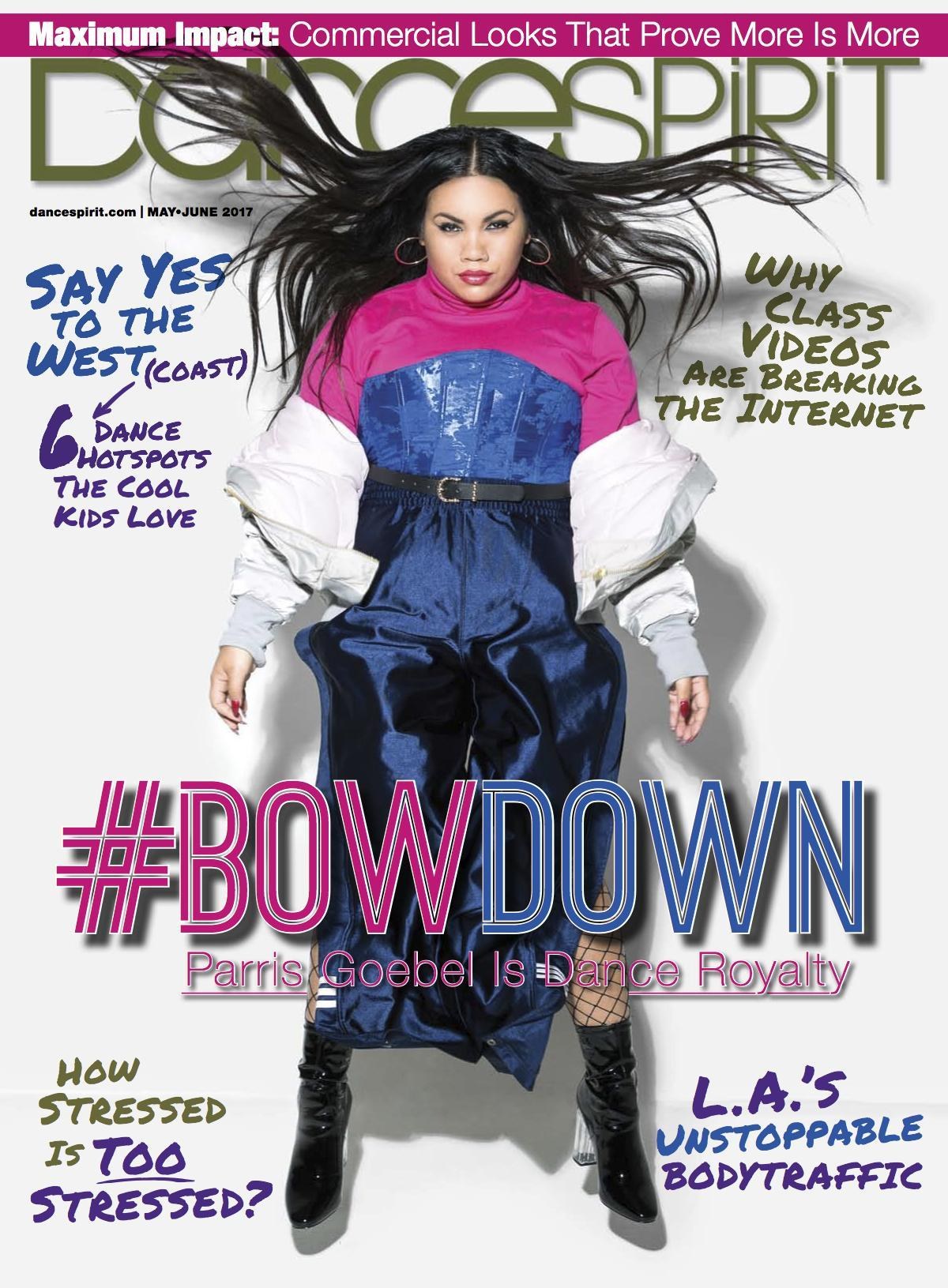 Featured College Dance Program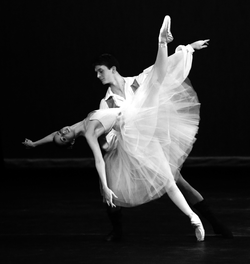 Get Dance Spirit in your inbox