Quiz
Nov. 07, 2017 09:24AM EST
Much of Janelle Ginestra's career has been about helping others shine. She's dedicated herself to supporting and cheerleading her partner, WilldaBeast Adams; the emerging talents in their dance company, ImmaBEAST; and the countless dancers she inspires at master classes and conventions. Her YouTube channel has become a launching pad for young talents like "Fraternal Twins" Larsen Thompson and Taylor Hatala, thanks to viral videos featuring Ginestra's creative vision.
But Ginestra's a skyrocketing success in her own right—an in-demand choreographer, a social media influencer, and a dance entrepreneur, building a legacy one eight-count at a time. It's time for her turn in the spotlight. And she's more than ready. "I want to be a legend in whatever I do," she says. We'd argue that she already is.
Keep reading...
Show less
We'll always love watching Janelle Ginestra's harder-hitting choreo. But there's something special about her newest video, which is less about slaying and more about FEELING. (Well, feeling while slaying. Ginestra's never not slaying.)
Keep reading...
Show less
If there's one thing to know about Dance Spirit, it's that we loooove viral dance vids. And apparently, so does the entire country—YouTube clicks don't lie! So naturally, Lifetime (home of the OG dance show, "Dance Moms") decided a reality show where eight of the most famous young talents in the commercial world competed against one another to make a dance video for a music superstar would be a good idea. And thus "Dance Video Throwdown," which premiered last night, was born. If you missed the episode, which featured Omi's oh-so-earwormy song "Cheerleader," we've got you covered with the top five reasons we're obsessed with this show:
1. It's like a family reunion of our many talented DS regulars—from "You Should Know" alums Bailey Sok, Larsen Thompson and Charlize Glass, to #BoySquad faves Kenneth San Jose and Will Simmons. Rounding out the amazing eight is otherworldly hip hop queen Taylor Hatala (who's one half of The Fraternal Twins with Larsen), PULSE Protégé Sierra Neudeck and freestyle sensation Timmy Hall.
2. As much as we love our May/June cover girls together, it's sort of fun to see The Fraternal Twins, Larsen and Taylor, battling it out on opposite teams. They're incredible as a unit, but this show really highlights their individuality. It's clear, though, that together or apart, they're still both insanely talented.
3. Omi, the genius behind the forever-catchy "Cheerleader," is so obviously impressed by all the contestants, and it's adorable to watch.
4. The choreographers and directors are the cream of the crop. Brandon Shaw, Ellen Kim, Ryan Parma and Rick Wayne guaranteed that each team's music video was going to be conceptual, bold and beautifully filmed.
5. Travis Wall <3 Need we say more? No, but we're gonna: Watching him marvel at everyone's talent never gets old. And even in the show's most high-pressure moments, he's there to calm everyone down and remind them just how capable they are.
Missed the premiere? Head over to Lifetime to check it out, and don't miss the winning video below: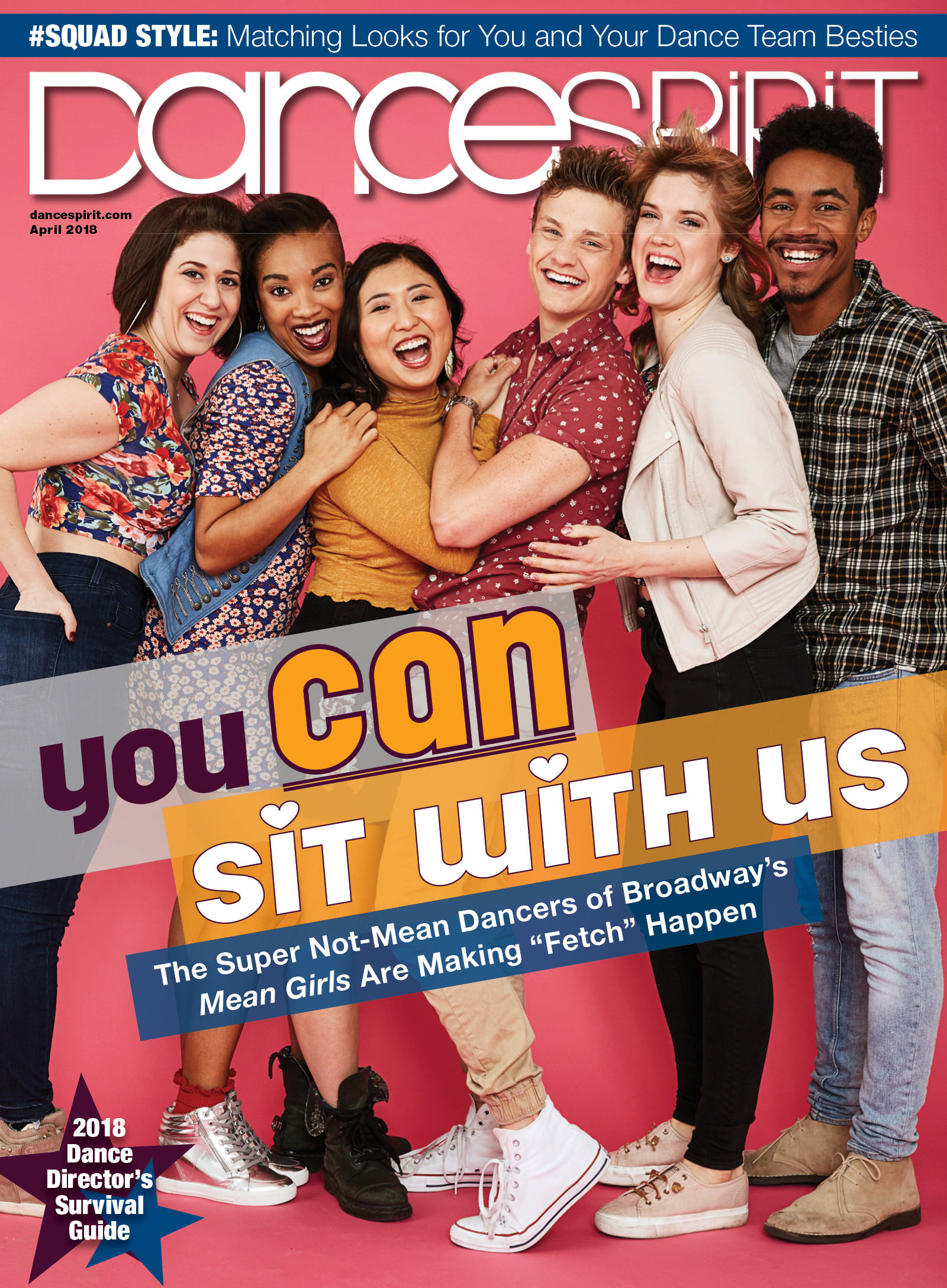 Get Dance Spirit in your inbox