Mar. 23, 2017 11:36AM EST
The Brit Awards in the United Kingdom are the equivalent of the Grammy Awards here in the U.S. This year, everyone's best friend Taylor Swift took home the Brit Award for International Female Solo Artist—beating out two of our other favorite ladies, Sia and Beyoncé.
TSwift isn't the danciest pop artist out there—as evidenced by "Shake It Off"—but her performance of "Blank Space" at the Brit Awards featured a crew of awesome break-dancing dudes. (It also involved a lot of glitter, but that's neither here nor there.)
What do you think? Is "Blank Space" better as a stripped down song-and-dance number, or as a theatrical music video with a bit of a narrative? Either way, we love Swift's catwalk moment, as she busts through the b-boys trying to get in her way. #GirlPower.
Mar. 23, 2017 11:35AM EST
We talk a lot about power couples here at DS.  It seems like all corners of the dance world have their respective royal couples: Hip hop's got dynamic duos like the Madrids and NappyTabs; ballet's got Tyler and Robbie; and Mark and Jeremy rep the commercial world.
But what about the competitive world of jumbotron dancers? What fearless dance couple will lead the way for performers hoping to show off their best running men, sprinklers, Roger Rabbits and schmoney dances?
Why, Taylor Swift and Jimmy Fallon, of course.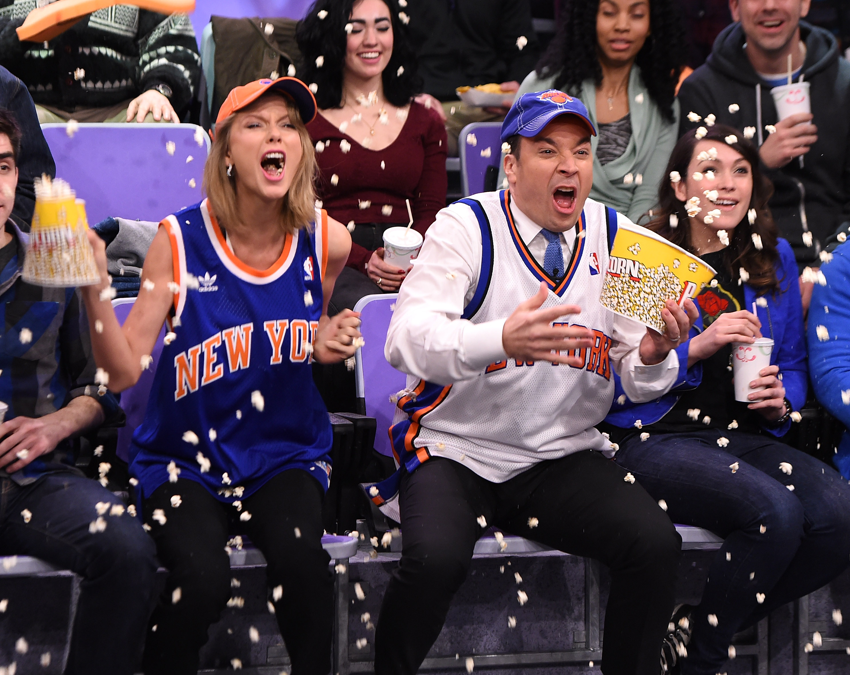 (via "The Tonight Show Starring Jimmy Fallon")
Last week on "The Tonight Show Starring Jimmy Fallon," Fallon and T. Swift "reminisced" about the days when they used to rule the jumbotron with their epic dance moves. As if we needed another reason to be obsessed with these two celebrity dance lovers...
Mmk, guys. I expect to see you two strutting your stuff at the next NYC sporting event I attend. Pics (/videos) or it didn't happen!
Nov. 21, 2016 09:44AM EST
Yes, we already knew that Drake was the king of beautiful, turtleneck-sweatered grandpa dancing. But thank you, Apple Music, for revealing an even more endearing (how is that possible??) Drizzy factoid:
Drake likes rocking out to Taylor Swift at the gym. As one does. As literally all of us do. Because DRAKE IS ALL OF US.
Backing up for a second: You've seen the Apple Music commercial where T. Swift eats it on the treadmill while working out to Drake (tagline: "Apple Music: Distractingly good"). Well, yesterday, Apple released that ad's soul mate, featuring Drake lip-syncing to "Bad Blood" and getting wayyyy down with his bad self in front of a gym mirror before eventually falling off a weight bench because he's so in the moment.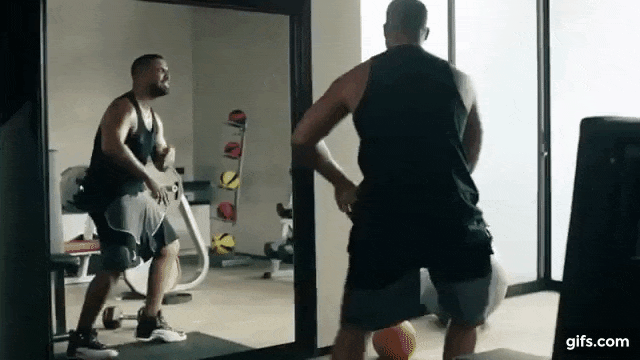 (Apple, we see you winking at the Taylor-Drake relationship rumors—and we like it. Those two crazy kids are probably trolling us, but even the thought of a #Draylor bestfriendship makes us all giddy.)
Drake's dance moves: never not funny!
May. 26, 2015 12:59PM EST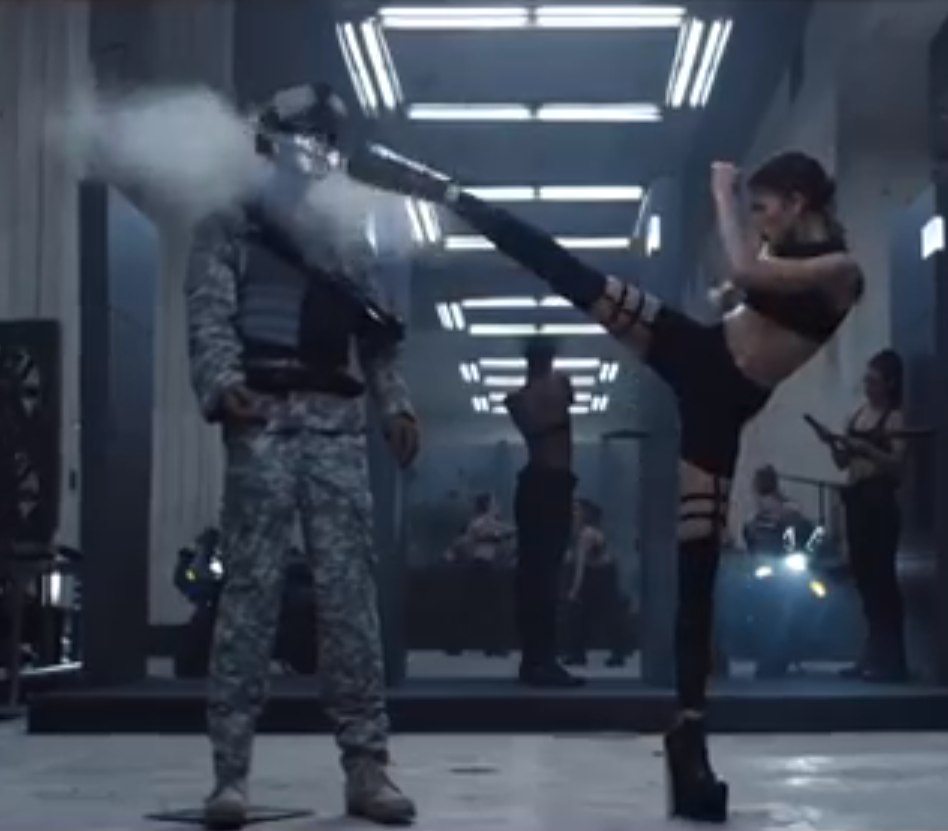 Zendaya, aka "Cut Throat," being fierce as ever in "Bad Blood."
Have you guys seen Taylor Swift's new music video for "Bad Blood"? (Of course you have.) With a stacked cast of mega-famous female celebrities—including DS fave Zendaya—"Bad Blood" is the ultimate in #girlpower. The words "don't mess" come to mind.
There's only one thing this Matrix-esque music video is missing: dance. Sure, the martial arts stunts are visually stunning; the slow-mo fight scenes look like something out of a box-office-breaking action flick. But we were so ready for T. Swift and her band of femme fatales to break out in a hardcore hip-hop combo mid-video. (I mean, we know she loves to shake it...)
Fortunately, hip-hop choreographer Tricia Miranda, aka the brilliant mind who brought us Missy Elliot's epic Super Bowl Halftime cameo, posted a video to "Bad Blood" on her Facebook page last week. It features some of our favorite hip-hop littles and teens—Aidan Prince, Gabe De Guzman and Kaycee Rice, to name a few—and they absolutely slay it, no martial arts required. Check it out!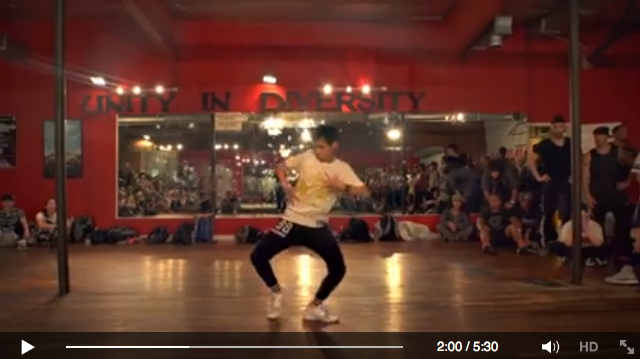 Get Dance Spirit in your inbox