Mar. 23, 2017 05:14PM EST
Amanda Garcia started dancing at Prodigy Dance and Performing Arts Centre in Plano, TX, as an intermediate-level 12-year-old. But Prodigy's owner and director, Camille Billelo, quickly recognized Garcia's potential and placed her in classes with older students. For Garcia, being the youngest among advanced dancers was exciting—and a bit intimidating. She was determined to catch up. "I had to prove myself," she recalls, "and that helped define me as a dancer."
All dance students aspire to join a higher level. But once promoted, the tougher demands (both technically and physically) can be daunting. How can you convince your teachers, classmates and yourself that your new level is where you belong? The answer lies in your
attitude and work ethic both in and out of the studio.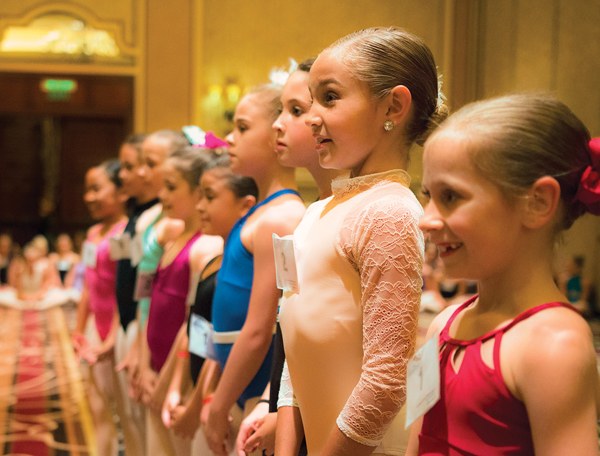 Dancers at Adrenaline Nationals (photo by Spencer Dennis, courtesy Adrenaline)
Start Slowly
You were probably at the top of your former class, and the change from being the strongest to the greenest—or youngest—in your new one can be startling. Sometimes, it's helpful to approach a new level one step at a time. Billelo transitions students by having them take only one or two higher-level classes per week (on top of their current classes) so they become familiar with their new teachers and classmates, as well as what's expected of them, before moving up full-time.
One-on-one training can also speed up your progress. Billelo recommends that recently promoted students take a few private lessons with new teachers until they feel more comfortable. If it works with your schedule, ask if you can add a few lower-level classes, too, so you can work on the basics at a slower pace.
Show Your Commitment
As Garcia advanced through the ranks at Prodigy, she focused on building self-confidence, but found it crucial to stay open to criticism, advice and direction from her teachers. It showed she was committed to her training, and eager to stay in the higher level. "I look for passion and drive in a dancer—the students who, after class, ask 'Do I have any more corrections?' or 'What can I do to improve?' " Billelo says. "I see which dancers come in early or stay after class to keep working. That's how I know who really deserves to be in advanced classes."
In class, show that you're mature enough to handle the new and often more intense workload by immediately applying a correction, even if it wasn't given to you directly. Pacific Northwest Ballet School principal Abbie Siegel cautions young dancers against going to class on autopilot. "A dancer may be taking class every day, but occasionally, it starts to become more of a habit for her just to be there," she says. It's not enough to just show up and go through the motions. Make the most out of each class, and write down your corrections each day.
And while it may be tempting to mingle with your new classmates and make new friends, do so after class. "It's normal for students to become a close-knit group, because they spend so much time together," says Miami City Ballet School faculty member Maribel Modrono. "But dancers need to let go of those attachments once they're in the studio and redirect themselves to the teacher or choreographer." It's OK to turn to your fellow dancers every now and then for support, but don't let your social network take away from your teacher's corrections.
Stay Confident
Regaining confidence in a new level—and not giving anyone the chance to doubt your worthiness—takes bravery, commitment and self-assurance. When she first moved up to the senior level, Garcia struggled with self-doubt, but zeroed in on her own goals to tame her insecurity. "I went through a phase where I didn't believe in myself," she says. "I had to learn to put everyone else's opinions aside. Once I stopped being intimidated by the other dancers, I really started to grow." Now 19 and a dance major at Chapman University, Garcia mentors younger students at Prodigy, and encourages them to be ambitious and focused as they climb the dance ladder.
As the newbie, be a sponge for information from both the teacher and the older students—and don't be afraid to reach out for help with anything unfamiliar. Try "shadowing" an accomplished student by doing the combination behind her (or in her group across the floor), attempting to match her lines or timing. Decorum and respect for seniority is important, but remember that this is now your class, too—you deserve to be there.
Feeling like you're at the bottom is no reason to have low expectations. "If you're in a competition level with a wide age range, don't make excuses for yourself by thinking, 'I'm not going to win anything this year because I'm the youngest,' " Billelo says. "Instead, set a goal, like making the top 10, and try to reach it." But keep in mind that not reaching a goal doesn't necessarily mean failure. "As long as you've worked hard," Billelo continues, "you should feel good about yourself. Ultimately, it's not about competitions and winning. It's about your growth as an individual and as a dancer."
Some days, you may feel more out of place than others. But Siegel stresses the importance of trust—in yourself and in your teachers. "We wouldn't put you somewhere we didn't think you belonged," she says. "As teachers, our main goal is students' success, and making them the best dancers they can be. Trust that we know what's best for you."
Telltale Signs You're the Youngest—or Least Mature—in Your Level
Are you the new dancer in class? Avoid these five actions that betray your true newbie identity.
1. Hiding in the back, the corner or behind other dancers. Having respect and an awareness of other dancers in class is important, but take some space for yourself, too. Getting up to speed will be a lot harder if the teacher can't see you. Plus, excessive shyness telegraphs insecurity. Challenge yourself to go in front at least once per class until you feel brave enough to do it more often.
2. Blowing off the combinations because you're having trouble picking them up. They may be longer or more complex than you're used to, but if you stop trying halfway through, you'll never learn the steps. Block everything else out and concentrate. And remember: It's OK to ask the teacher to repeat something.
3. Never speaking up. While no teacher likes their class needlessly disrupted, if you have a question about a specific step or phrase, ask! Just make sure it hasn't already been addressed (a sign you weren't paying attention), and save questions that pertain to only you for after class. Your teachers want to know you're working to improve.
4. Forgetting the dress code. Let's face it: Mistakes happen. But if you're consistently forgetting your pointe shoes, jazz shoes, leotard or enough bobby pins to secure your hair, it's a sign you're careless. Take the responsibility of being in a higher level seriously.
5. Trying to be exactly like another dancer. While you should certainly watch and learn from your more advanced classmates, don't let your own self disappear. There's a fine line between shadowing and copying. Take it from Chapman University dance major Amanda Garcia: "Dare to be different! You'll stand out and grow as an artist."
Apr. 13, 2016 09:36PM EST
In today's ballet world, dancers need to be adaptable. Long gone are the days when a few big companies would dance the classics, while others specialized in contemporary rep; now, everyone does a bit of everything. "You have to be able to put on different styles like you're putting on jackets," says Parrish Maynard, a faculty member at San Francisco Ballet School. "As a professional, one minute you'll be doing a piece by George Balanchine, the next a contemporary William Forsythe work and then a week later Swan Lake."
But studying a ton of different styles isn't always the best way to develop versatility. While some dancers thrive on the multiple-technique approach, for others, it can be confusing to tackle several different methods before developing a solid base in a single style. So what's the right path for you? Here's advice from top teachers and pros in the industry.
When Less Leads to More

Ellison Ballet students showing off their Vaganova training. (Photo by Rachel Neville, courtesy Ellison Ballet)
If you already have your heart set on a company that specializes in a particular style—the Bournonville-based Royal Danish Ballet, for example, or one of the several American companies that prioritize Balanchine—immersing yourself in that style has obvious benefits. And sometimes, a narrow, single-technique focus can actually open doors to larger worlds. Now a principal with San Francisco Ballet, Sarah Van Patten studied for several years with master teacher Jacqueline Cronsberg, who specialized in Balanchine technique. "It was a small school, and very intense," she remembers. "I just worked with my one teacher all the time, so I never felt like I got lost in multiple styles and views on things." And she didn't find Cronsberg's Balanchine focus limiting, either. When, right out of school, Van Patten joined RDB—a company specializing in August Bournonville's fleet, story-centric ballets—she felt adequately prepared. "The quickness of my Balanchine training actually translated into Bournonville very easily, especially in petit allégro," she says.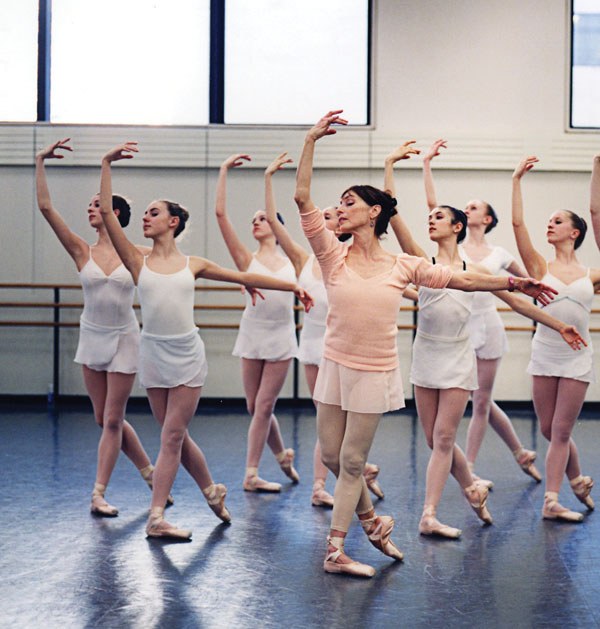 Susan Pilarre leading a class at SAB. (Photo by Ellen Crane, courtesy SAB)
Teachers at some of NYC's best ballet schools echo that diversity-through-specificity argument. "We teach a very strict Vaganova technique," says Edward Ellison, director of Ellison Ballet, "but it's not limiting. It develops an acute awareness of one's instrument—how it logically functions—and it enables a freedom to adapt to any choreographic style." Susan Pilarre, a longtime faculty member at the Balanchine-focused School of American Ballet, says that Mr. B's style is like "a good little black dress. It can go anywhere." Her proof? SAB students frequently go on to have professional careers with non-Balanchine companies.
The Benefits of a "Tasting Menu"
On the flip side, early exposure to the many styles you'll be expected to take on as a pro also comes with great perks. "To make a dancer employable, we feel it's important that she has a full rep in her body," Maynard says. "A lot of companies don't want people who look like they can only do one thing." At San Francisco Ballet School, the technique is a hybrid "American" style that includes bits and pieces of several methods, and the curriculum also introduces students to works by choreographers like Balanchine, Forsythe, Nacho Duato and Jiˇrí Kylián. "It develops a very clean look, with no affectations," Maynard says.
Noelani Pantastico, now a principal at Pacific Northwest Ballet, admits that when she joined the company at age 17, she didn't have much of a range. "I was primarily Balanchine-based at that time," she says. "I had a good technical foundation, but when I started working with choreographers, I realized there was another world out there." Pantastico ended up getting her diversifying "training" as a pro: She left PNB to work with Jean-Christophe Maillot at Les Ballets de Monte Carlo, where she danced a wide-ranging rep for seven years before returning to PNB with a new sense of perspective. "At a certain point, it's important to expand your focus," she says. "I wish I'd done it sooner. I would've been a stronger dancer."
Keeping an Open Mind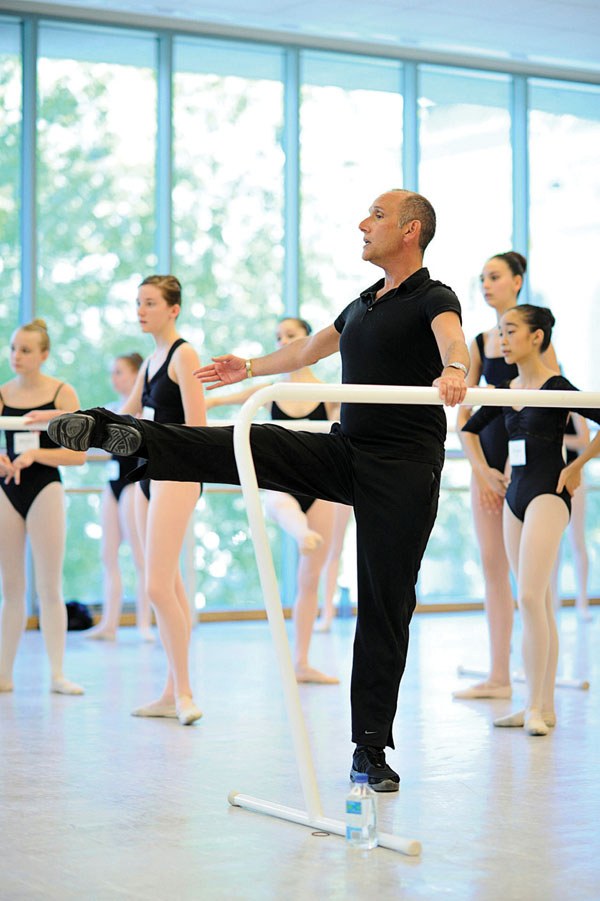 Parrish Maynard leading class during San Francisco Ballet School's Summer Session (Photo by Erik Tomasson, courtesy San Francisco Ballet School)
In the end, the real key to adaptability is openness—and courage. "As a student, I was fearless, and that let me take a new style and go with it," Van Patten says. "I really watched everyone around me and took in their strengths." And while figuring out your own approach to the technique question is important, Van Patten stresses the importance of finding a mentor who speaks to you, whatever her style. "A good teacher is a good teacher," she says. "If my teacher had been Vaganova-based, I would've stayed with her! Ultimately, with the right mind-set and the right mentor, you can do anything."
A Rundown of the Major Ballet Techniques
Vaganova
History: The legendary Russian ballerina and teacher Agrippina Vaganova combined elements of French, Italian and early Russian techniques to create this method. The syllabus is broken down into eight years of training—a slow, steady and deliberate progression.
Emphases: Use of the upper body and placement of the head. "Arms are not just for decoration," says Yuliya Rakova, a teacher at the Vaganova-based Kirov Academy of Ballet in Washington, DC. "They support the jumps and turns, and have to be very expressive."
Affiliated company: Mariinsky Ballet in St. Petersburg, Russia
Balanchine
History: George Balanchine, who trained at the Imperial Ballet School (before
it was renamed the Vaganova Ballet Academy), developed a unique style that was based on his Russian roots but influenced by his adopted American home. "He didn't change the technique, but he stretched it and made it more modern-looking," says Susan Pilarre, faculty member at the School of American Ballet in New York City.
Emphases: Deep plié, the use of épaulement and keen musicality. "Beautiful arms and hands and the shaping and placing of the feet are important," says Pilarre. "Balanchine dancers can move quickly because they dance on the balls of their feet."
Affiliated companies: New York City Ballet, Miami City Ballet
Bournonville
History: Developed by August Bournonville, a Danish dancer who also performed with the Paris Opéra Ballet, this technique has both Danish and French influences. It's the foundation of Bournonville's many famous ballets, such as La Sylphide and Napoli.
Emphases: Light, fast footwork and a quiet upper body. The head and shoulders follow the working leg, and jumps are strong and buoyant.
Affiliated company: Royal Danish Ballet in Copenhagen, Denmark
Cecchetti
History: Established by Italian master teacher Enrico Cecchetti, this technique
is maintained in the U.S. by the Cecchetti Council of America, through which students and teachers can complete several grades of exams. There are planned exercises for each day, with a focus on anatomy.
Emphases: Coordination of the head and arms, with smooth transitions between steps. Students are encouraged to work both sides of their bodies equally.
Royal Academy of Dance (RAD)
History: RAD was developed in 1920 by a group of leading dance professionals, who created a series of exams to help raise the level of dance education among students and teachers. The syllabus is influenced by the Cecchetti and Vaganova techniques.
Emphases: Attention to detail, particularly in port de bras and épaulement. Arms tend to be held low and rounded.
Aug. 12, 2015 01:44PM EST
Pennsylvania Ballet soloist Alexander Peters has a fantastic petit allégro. His dynamic small jumps hit crystal-clear positions, with beats that scissor impressively—making him an obvious choice for roles like the impish Puck in George Balanchine's A Midsummer Night's Dream. But that apparent effortlessness didn't come easily. As a student, he struggled to maintain his turnout in the air. "I spent so many hours at barre, strengthening my turnout so I didn't have to think about it when it came time to jump," he says.
Petit allégro can reveal a dancer's strengths—and weaknesses. When you're doing fast jumps, it's easy to lose your turnout, let your feet flop or forget to use your plié. Don't just muddle through! Instead, slow down and figure out why you're having trouble. Dance Spirit talked to Peters and two fellow professionals about the most common petit allégro problems, and what to do to give your small jumps a lift.
Turnout Troubles
If you lose your turnout during petit allégro, you probably aren't supporting yourself properly at barre. Kay Mazzo, a teacher at the School of American Ballet, suggests removing your arm from the barre intermittently as you work, to make sure your weight is in the right place. "It should be over your toes," she says. "That forces you to pull up from the tops of your legs and hips to maintain your turnout," rather than twisting from your knees. And be sure your back isn't swayed, another sign that you're not rotating from the correct place.
Lifting your heels in plié before you jump will also affect your turnout. "As soon as that happens, you have less surface area to push from, which makes it more likely that your feet will turn in," says San Francisco Ballet School teacher Damara Bennett. As you plié in fifth position to prepare for a jeté or an assemblé, think of keeping your entire foot on the floor before you brush and leading with your heels as you jump—especially if the movement includes beats. "That will create a scissoring side-to-side motion," says Peters, "instead of turned-in legs that go front to back."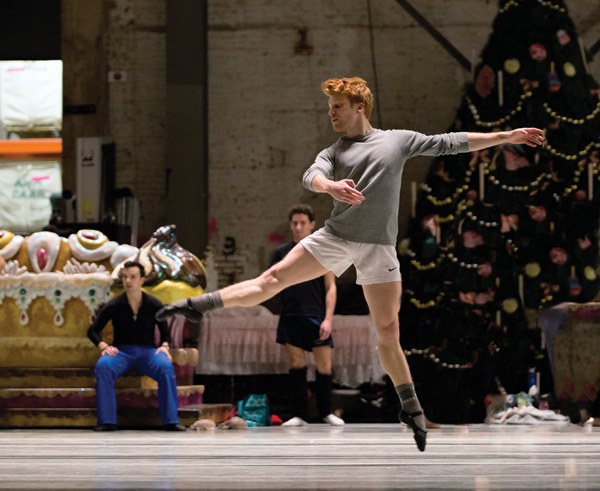 Alexander Peters showing off his perfect petit allégro (photo by Alexander Iziliaev, courtesy Pennsylvania Ballet)
Plié Problems
A good plié is the foundation of petit allégro. "Dancers who don't use their plié correctly end up bouncing all over the place like a yo-yo," Mazzo says. "There's no control."
You might think that since the steps are so fast, there's no time to plié. But trying to jump with straight legs will actually slow you down. When there's no elasticity in your legs, "the momentum gets stuck," Peters says. "A smooth plié will absorb the shock of the jump and keep you moving in the right direction." Accent the "down" part of the step, and each transition will happen more efficiently. "I think of hanging the position in the air for a second, but getting back to the floor quickly," Peters says.
Terrible Toes
Floppy feet can ruin even the most impressive petit allégro combinations. "Make sure your toes are pointing right underneath you, so it doesn't look like a fish dangling," Peters says. "Dancers also tend to forget about the second foot in glissade, so it ends up looking like a club."
Thinking about your feet will help with noise control, too. "You're not just bouncing up in the air and slamming down," Mazzo says. "Especially for girls in pointe shoes, be sure to roll all the way through the toes and metatarsals as you return to the floor," which will keep your shoe boxes from making clomping noises.
Poor Port de Bras
It's easy to focus on your fast-moving legs and feet and forget about your arms. Sometimes, port de bras troubles stem from coordination issues. "In petit allégro, the arms have to work a little faster than the legs in order to get to each position at the right moment," Bennett says. In a simple jeté, for example, the arm should come down while you're still in plié and lift to first by the time you're up in the air. If you're having trouble, work on the feet and épaulement first, keeping the arms in fifth en bas. As you become more comfortable with the legwork, add in the arms, thinking about when each arm should arrive where.
Trouble with port de bras can also be a sign that you're not supporting your back correctly. "Think of the top of your body going slightly forward when you jump," Mazzo says. "If your arms are behind you, they'll be a hindrance and not a help." Lift your elbows and send energy out through your arms and fingers as you jump, keeping your back broad and open.
Jan. 01, 2015 05:34PM EST
When done well, a serene penchée can be magical. But while it's meant to look effortless, the extended arabesque is deceptively difficult to master, requiring control, strength and flexibility. DS talked to three professionals about the most common penchée problems—and how to avoid them.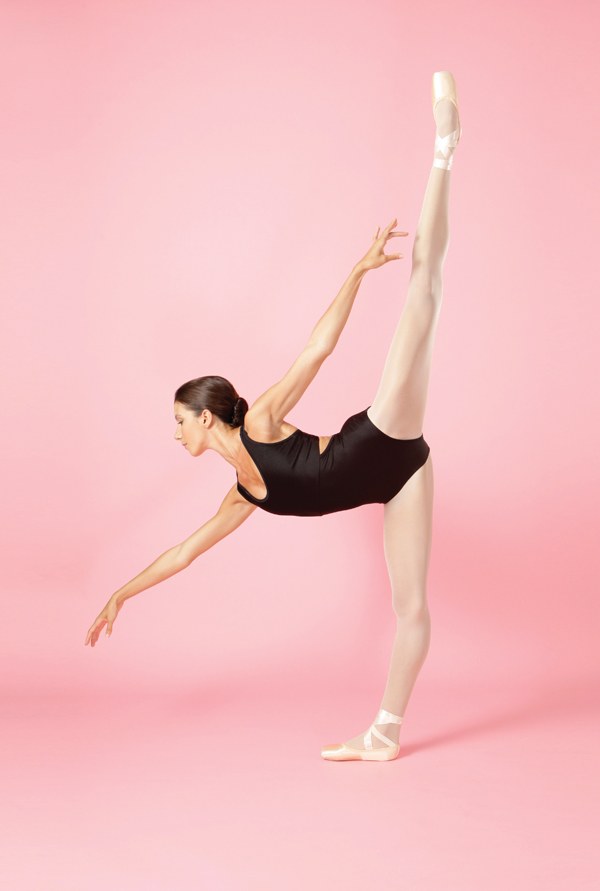 New York City Ballet's Ashley Hod shows off her pristine penchées (photo by Jayme Thornton)
Losing Control
It's easy to fall out of a penchée, especially when you're wearing pointe shoes, which make it difficult to feel the floor. Achieving stability starts with good placement. To avoid falling backward, "you need to have your weight right over the ball of your supporting foot," says Karen Gabay, artistic associate and ballet master at Ballet San Jose.
As you lift your working leg, spread the toes of your supporting foot inside your shoe and engage your core, which will help you fight the wiggles. Gabay also suggests focusing your gaze out rather than staring at the floor, which can be disorienting. Have that "past your fingertips" feeling.
Dropping Your Back
If you pitch forward and drop your upper back as you penchée, you'll ruin the step's elegant line. Jessica Collado, a first soloist at Houston Ballet, thinks of leading with her leg to maintain the correct shape. "If you think of your leg pushing you forward while you resist with your upper body, you'll never get into a funky 'plank' position," she says. On the way back up, Collado does the reverse: She leads with her shoulder blades, resisting against them with her lifted leg.
Forgetting About Your Arms
Many dancers are so focused on the height of the leg that they ignore their port de bras. But poorly held arms can ruin your line and jeopardize your stability—especially the often-forgotten back arm. Gabay suggests picturing a partner supporting your back wrist as you move into the penchée to keep the arm from dropping too low or getting too far behind you.
Focusing on stretching both arms outward will create a feeling of opposition, which will in turn help steady you. "I like to think about sending energy out through my fingertips," says Miami City Ballet principal Tricia Albertson. "It puts me right in the center of my balance."
Sitting in Your Standing Leg
Shifting your weight back into your standing leg and hip might give you an extra inch or two of height in your penchée, but it's also a recipe for disaster. "The second you rock back on your heel and stick your bottom out, you'll start to lose control," Collado warns. Instead, think about lifting up on your supporting side and keeping your weight over your toes as you lean forward.
Opening Your Hip
This is another penchée no-no that, in theory, allows you more height and stretch. But distorting your line can actually make your penchée look less impressive. "Don't sacrifice your position just to get the leg up," Gabay says. "The key to creating the illusion of a deep penchée is to maintain a high-quality line"—which will let the audience see every millimeter of your true extension. Gabay recommends imagining a connection between your back toe and the opposing shoulder to keep your hips square.
Penchée Polishers: Three exercises that will help improve your penchée
"The Sphinx": Lie on your stomach with your legs stretched behind you. Prop yourself up on your elbows, with your palms flat on the floor, engaging your back and abdominal muscles. Keeping your palms and hips on the floor, do a series of slow "push-ups," lowering and raising your chest. "When you're at the top, look at the ceiling, take a deep breath, and imagine your hips dropping down," says Karen Gabay, artistic associate and ballet master at Ballet San Jose. "That lengthening will give you a more
supple back."
Back-Ups: Lie on your stomach and lock your hands behind your head. Lift your upper body off the floor. Rock forward, lifting your legs; then rock backward, returning your legs to the floor and lifting your chest again. "Continue to rock back and forth in that position, feeling the connection between your back and your pelvis," says Miami City Ballet principal Tricia Albertson. You'll build strength in
your back and hamstrings.
Wall Assist: Albertson also likes to do penchées against a wall, positioning her supporting foot a few inches away from the baseboard. "I put my hands on the floor and lift my leg slightly off the wall, 10 times," she says. "It activates the muscles I'll need to hold
the position, and keeps me from sitting back in my standing leg."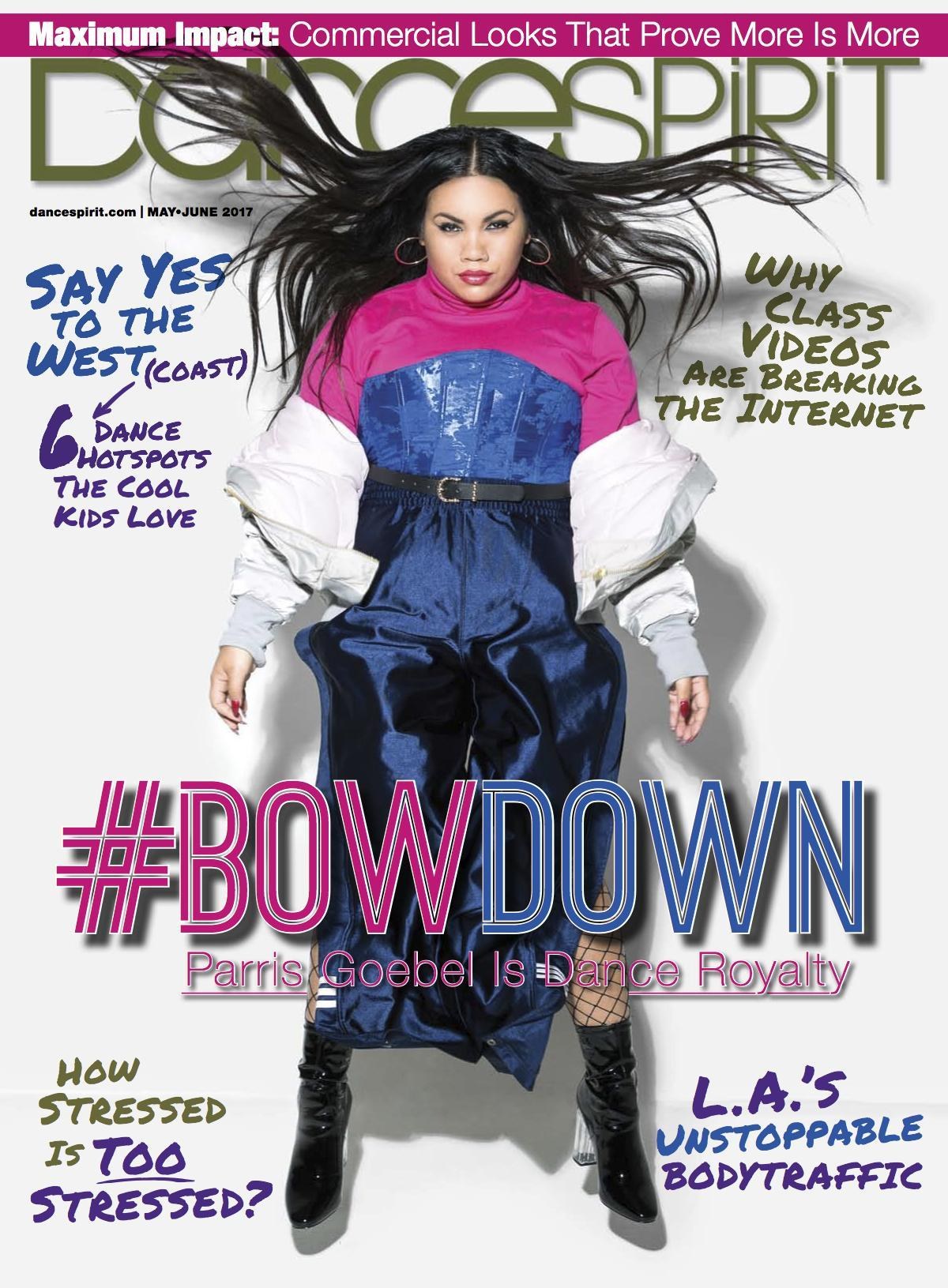 Get Dance Spirit in your inbox