Jul. 13, 2015 06:33PM EST
To say I was impressed by the 2015 Dance Awards closing gala would be an understatement. From beginning to end, it was pure entertainment. I was a huge fan of both the opening and closing numbers and especially fond of the guest performances by the faculty. (But then again, should I have expected anything less?)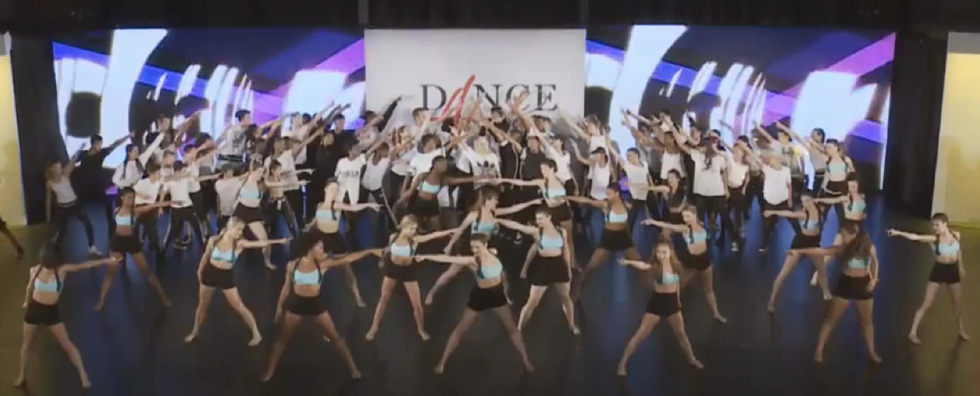 Sneak peek of the opening number–seriously, YouTube it
Every dancer there deserved his or her spot on that stage. I really can't imagine how difficult it must have been for the judges to pick a winner. That being said, we would like to congratulate those who were crowned Best Dancer.
Mini Best Dancer
Jezzaeyah Slack
Tristan Ianiero
Junior Best Dancer
Tate McRae
Murphy Lee
Teen Best Dancer
Payton Johnson
Logan Hernandez
Senior Best Dancer
Jazzmin James
Kyle Patrick Clark
We'd also like to recognize the People's Choice Award Winner, "We Emerge," by Denise Wall Dance Energy.
And after the many performances we watched last night, the winners for best performances are:
Best Performance Mini
"I Made It," Danceology
Best Performance Junior
"Lay Me Gently," Denise Wall Dance Energy
Best Performance Teen
"We Emerge," Denise Wall Dance Energy
Best Performance Senior
"Strange Fruit," DanceMakers of Atlanta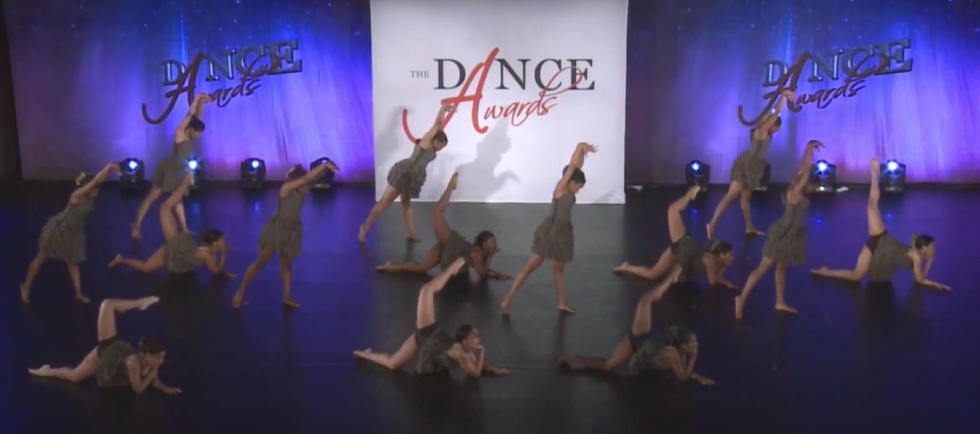 "Strange Fruit," DanceMakers of Atlanta
I'm especially happy about the senior division winner. It also won the Outstanding Technical Achievement Award, but that's not what made me love it so much. "Strange Fruit" told a really powerful story, and brought–dare I say it–different emotions to the piece and the competition. Bravo, ladies.
Jul. 16, 2014 05:44PM EST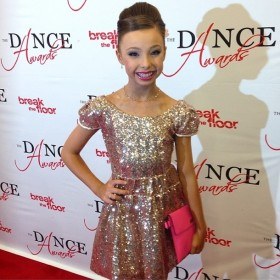 Dance Spirit's January cover girl, Sophia Lucia, on the red carpet before the Dance Awards in NYC (photo via @sophialucia5678)
Chock full of utterly amazing dance talent, silly jokes and wild choreography, the 2014 Dance Awards closed out its NYC event last night at the Hammerstein Ballroom. The three-and-a-half-hour celebration really had it all—from spectacular Mini performances to archival footage of a young, tap dancing Gil Stroming to awards for seemingly every category known to dancerkind. The Dance Spirit editors certainly had a blast. Here are my top five highlights of the evening:
1. The Mini and Junior Male Best Dancers. Mini Brady Farrar from Stars Dance Studio stole my heart with his solo "You." And later in the evening, Junior winner Findlay McConnell from Elite Danceworx (the big winner of the night!) brought the house down with his performance of "Dance with Me." Seriously, you need to watch these guys, stat.
Here's Brady:
And here's Findlay (the picture is a little blurry, but just know his facial expressions are perfect):
2. DanceMakers of Atlanta's "Take Me Out." This routine was fierce at New York City Dance Alliance Nationals a week ago, and it was even fiercer onstage last night. These teens aren't only amazing performers, but each dancer also brings something of herself to the choreography—all while maintaining perfect synchronicity with her peers. Moreover, these girls are versatile, going from style to style with ease. Case in point? Senior Brianne Sellars won the title of Best Dancer for her contemporary solo "Movement"—a total departure from the hard-hitting moves in "Take Me Out." Here's Brianne in "Movement," which also earned a 1st runner up title for Senior Female Outstanding dancer at NYCDA Nationals:
3. Dance Town's "Ballroom Girls." These Minis can sure move those hips! I can hear Mary Murphy screaming in the distance as she hands out Hot Tamale Train tickets. Watch these little firecrackers go:
4. Sophia Lucia's "All This to Say." Dance Spirit's January cover girl—who was crowned Junior Female Best Dancer—did not disappoint last night. With extensions, emotions and moves like these (choreographed by none other than Stacey Tookey), it's pretty easy to see why she's insta-famous. One thing we can all take away from this rising star's stellar performance? Wearing two shoes—or none at all!—can help mask a serious case of one-sidedness, unlike the one-shoe approach in this clip:
5. The Kenny Wormald as Kevin Bacon Ren McCormick–inspired opening number. Gosh darn it, I just love a good Footloose throwback. And what's better than one Footloose number? Two! Mandy Moore and Nick Lazzarini's crowd-pumping choreography for both the opening and closing routines left the night on such a high note. Take a look at the Footloose footage from the 2014 Dance Awards in Las Vegas. It will surely motivate you to tackle the rest of your day.
Feb. 01, 2014 11:57PM EST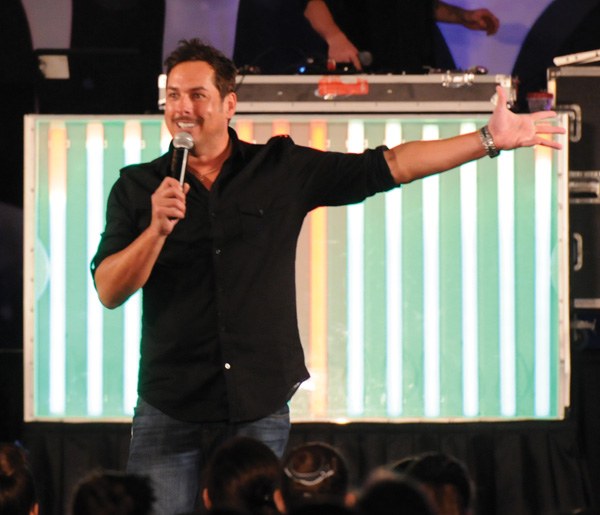 (Break the Floor Productions)
If you're a convention kid, surely you know Ray Leeper. As executive director of NUVO Dance Convention and co-director of The Dance Awards, Leeper is immediately recognizable for his awesomely spiky hair and his fabulous year-round tan. But he's more than just a good-looking guy: Leeper is a sought-after choreographer and master teacher, whose jazz pieces are powerful, provocative and sassy.
Beyond the comp world, Leeper has worked with Elton John, Cher and Queen Latifah, and choreographed commercials for Pepsi, Hyundai, Saks Fifth Avenue and Levi's. Most recently, he's created pieces for "Dancing with the Stars," "The X Factor UK," "America's Got Talent" and "So You Think You Can Dance" (he's the mastermind behind Amy Yakima and Aaron Turner's Season 10 jazz fusion routine). —Alison Feller
Dear Ray,
I know you're freaking out because you're not sure you have what it takes to make it in the dance industry. But deep down, your heart is telling you that you do. GO FOR IT!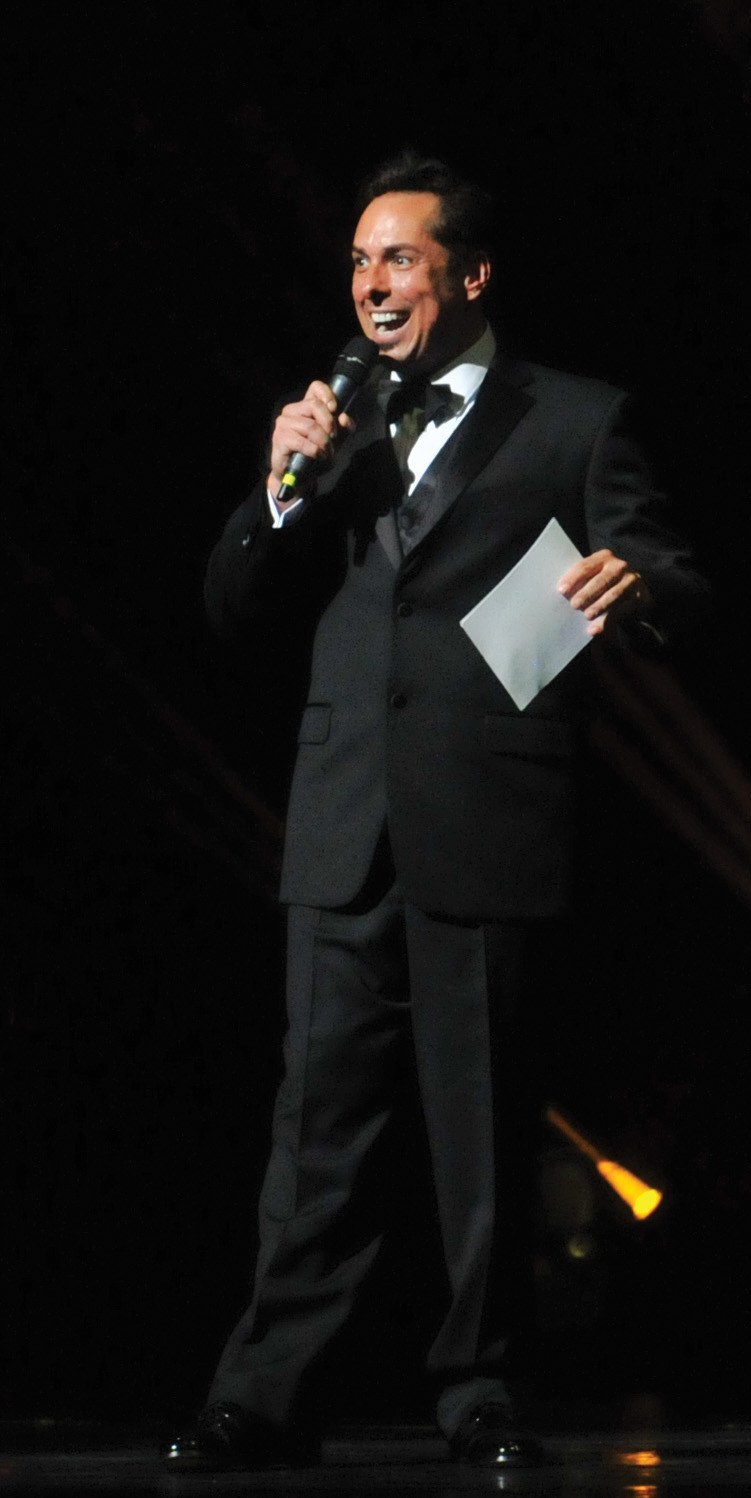 (Break the Floor Productions)
Although it might seem overwhelming right now, please know that if you work really hard, stay focused and take in everything your mentors (or "angels," as you like to call them now) have so graciously offered you along the way, you will certainly go far.
As you begin your journey, you'll be recognized for your talent. But you'll learn that it's equally important to approach your work with professionalism, tenacity, grace, a great attitude and kindness. You will find that these attributes will contribute to your longevity in "the business."
As you progress, you'll be surrounded by the most amazingly talented people, who have the same goals and ambitions as you. Try not to be intimidated! Realize that you are uniquely you, and that everyone has something different to offer. Stick to what you do best. Be authentic to who you are.
When your career picks up, remember to thank the "angels" who helped you achieve success. You didn't get there alone.
Don't freak out, buddy. You got this!
Ray
Jul. 15, 2013 03:31PM EST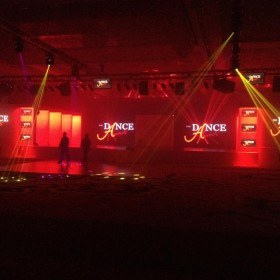 On Friday night, the Dance Spirit editors got all gussied up to head to The Dance Awards! Always a fabulous event, this year's evening didn't disappoint. It included tons of dance celebs and fantastic guest performances. (My favorite? A funny/sexy/super-cute tango number by Nick Lazzarini and Melanie Moore.)
The best parts by far, though, were the student performances. Comp kids we've been watching for years stood out in number after number, and these dancers are doing a great job growing up. Jayci Kalb was stronger than ever. Kayla Mak was radiant (and still oh-so-cute). And former Cover Model Search finalist Alyssa Ness was beaming, front and center in the opening number.
The big stars of the night were the Best Dancer winners. Can't wait to see what these talented dancers do next:
Mini Male Best Dancer, Joey Britt
Mini Female Best Dancer, Tate McCrae:
Junior Male Best Dancer, Julian Lombardi
Junior Female Best Dancer, Kallani Hilliker:
Teen Male Best Dancer, Jhaleil Swaby
Teen Female Best Dancer, Christina Ricucci
Senior Male Best Dancer, Zelig Williams
Senior Female Best Dancer, Miriam Gittens
And the 2013 Studio of the Year: JCSOD
Congratulations, dancers!
Sep. 26, 2012 03:29PM EST
"You look so pretty tonight. Did you get that in jail?" —Nick Lazzarini, Voice of Reason, "All the Right Moves"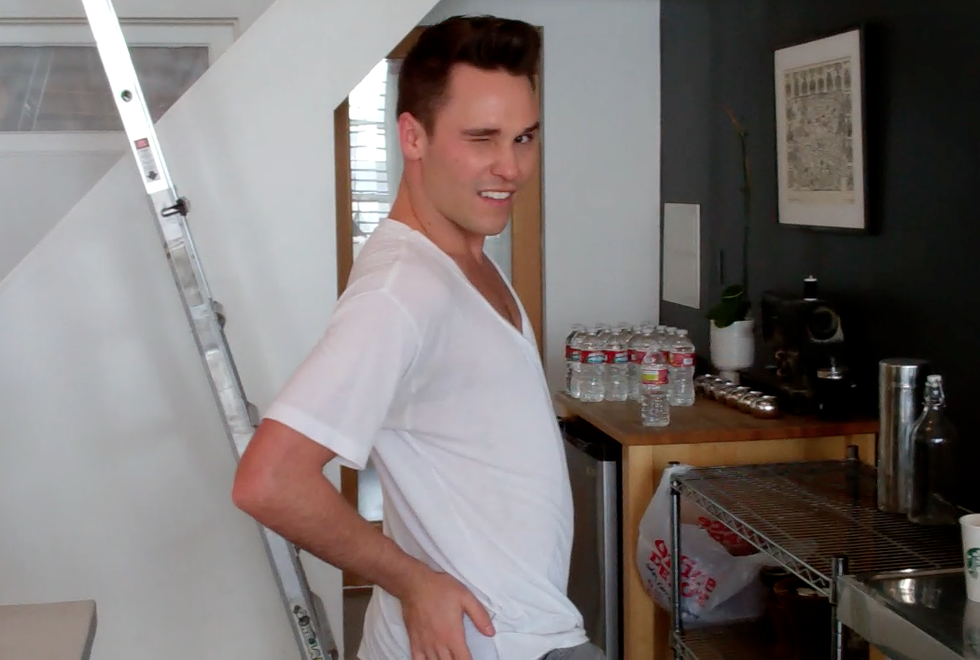 Last week on "All the Right Moves," Shaping Sound had a successful premiere show at the Saban Theater. There was a standing ovation and an after party with booze and, thankfully, no inappropriate kissing. Success! (Although Alana, Robert Ulrich's assistant is there, and from the first .2 seconds of her interaction with Kyle, it seems like something's gonna happen there, am I right? Am I also right that she looks strikingly like Noelle? You have a type, Kyle. Sorry that I'm blonde. Dang it.)
And now, it's time to wrap up the season, but not before Travis books roughly 1,200 jobs and everyone's dreams come true. Here's what we learned in the process...
1. Hey, it's Gil! Gil, the owner/director of JUMP and NUVO, is famous now. "He's the Daddy Warbucks of the dance community," Nick says. Gil was at the Shaping Sound show, and he adored it and hey look it's Ray Leeper, too! This may not seem like a big deal right now, but trust me...it will become a very big deal. For the guys, at least. Not so much for the rest of us.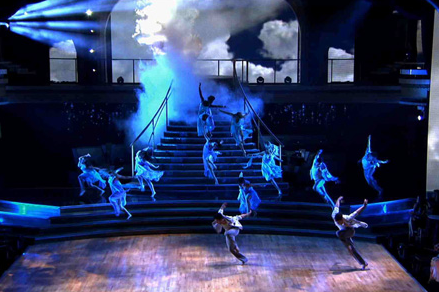 2. Injuries are the worst. The absolute worst. Especially when you are a dancer and your body is your instrument. But Jaimie Goodwin, lovely lovely lovely Jaimie Goodwin, handled her knee injury with so much poise, composure and maturity. It must be impossibly difficult watching your best friends form a company and gain so much exposure while you're sidelined. But guess what? She's baaaaack! "I can't keep away from this," Jaimie says. "I have to be in it." And Travis is ready to take her back. Yaysies! "You're the best friend I've ever had," Jaimie tells Travis and what is happening to me right now? Am I tearing up? No, I was chopping onions while watching the show, I swear.
Then, when Shaping Sound books "Dancing with the Stars" and Travis tells Jaimie—on her birthday!—that she's going to be the star of the piece, I was all "awwwwww" because what else is there to say?
Oh, and the "DWTS" piece? Loved it. I really did.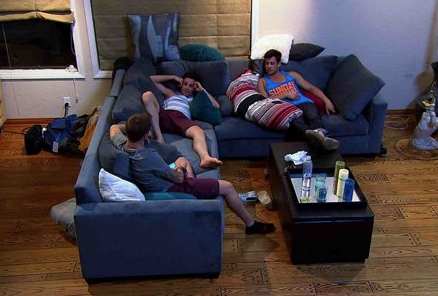 3. Teddy is always missing. It's the day after the show and the rest of the crew is chilling on the couch at The Manor, while Teddy is out hustling and running his "Misery Loves Company" rehearsal. The boys worry he's going to get hurt or he's going to burn out or something and I'm totally concerned, too—wait! Hold up!
Allison Holker.
Now I'm distracted because I love her so much. Plus, I'm sure Teddy will be fine. And while the concerns the other dudes have are valid, I admire Teddy. I like that he's ready to jump into another project, and I get it. Life's more fun on the go, right? Way to keep it exciting, Ted. Just, um, try to be on time for stuff. Your crew hates it when you're late. Also, Allison Holker. Girl can do no wrong.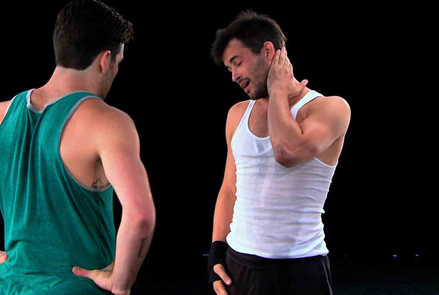 4. Kyle is good at a lot of things, like being hot. He is not, however, good at hiding his emotions. It's clear from the start of the "Misery" rehearsals that Kyle's not fully invested. Unsurprisingly, after they run the routine, Kyle tells Teddy he's "exhausted." He's not up for it. "I've been giving so much of myself and my time to my friends' projects," he tells Teddy. Naturally Teddy is bummed, but Kyle is being smart. It's time for him to further his own career, which is essentially what all the other guys are doing now anyway. I applaud Kyle for going right to Teddy and talking it out with him rather than just idling and sucking it up and not doing what's right for his own professional career. Also, not being in "Misery Loves Company" will free up Kyle so he can spend time helping me plan our wedding.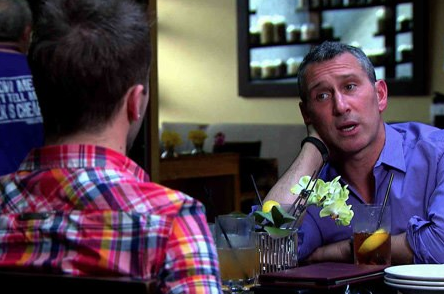 5. Write this one down: Having a mentor is so important. Travis has found someone who has successfully pursued the exact career he wants for himself. Adam Shankman is a dancer turned choreographer turned director turned producer. Travis is so smart for solidifying a strong relationship with Mr. I Wear Vests And Many Layers All The Time And Everything On "So You Think You Can Dance" Makes Me Cry Shankman.
Travis tells Adam Shankman he wants to branch out into a solo career, and Adam is happy to offer advice, which is "talk to the guys ASAP." This scene was great. Good working relationships are so so so important in this business! "You have to make your own opportunities to get paychecks," Travis says later, when he's talking to the guys about his offer to choreograph a video for Ingrid Michaelson (who, BTW, is one of my favorite singers, in line right after Celine Dion). Travis, you are inching closer to becoming the new Voice of Reason on this show. As long as you don't eat any more bananas, you're a shoe-in. Give me your sequined backpack and we'll call it a deal.
6. The guys are great together—but is it possible that they really flourish and prosper best on their own? In this episode, after weeks of trying to get Shaping Sound off the ground (I rhymed! See what I did there?), suddenly the focus isn't on the company. Travis is booking individual projects left and right, including a video for Ingrid Michaelson and getting the company on "Dancing with the Stars." Teddy is busy with "Misery Loves Company" and Nick is off auditioning to be a host for the web series "DanceOn." "People have been wondering where I've been for the past, oh, 80 years," Nick tells us. Meanwhile, Kyle is just trying to figure out his purpose in life.
Instead of planning his dream proposal (to me), Kyle decides to have a talk with his boy Teddy, who invited him to L.A. to be a part of this company and Kyle thought that meant being co-director but TWIST, he's just another member of the company. Let's listen in on their conversation, shall we?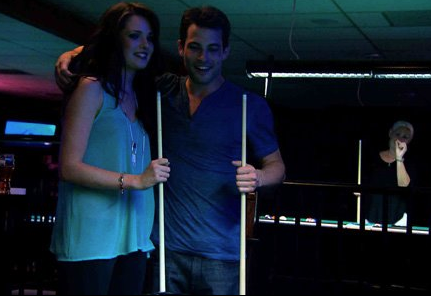 "You hooked up with Noelle...and I didn't even know what to make of that," Kyle tells Teddy. "My friend, who asked me out here to be part of this process, is now kissing the girl that I was seeing..." Your response, Teddy? "When you put it like that...that's terrible, actually." Later, Kyle goes on a date with Alana (called it!) and quips, "I will not be introducing her to Teddy anytime soon." Ohhhh, burn!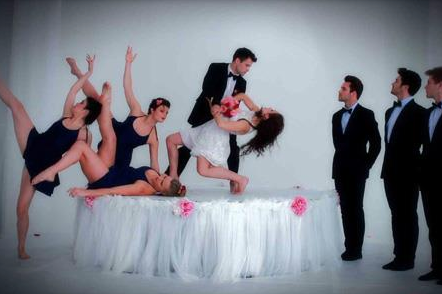 7. Travis gets it. Watching him run rehearsal for the Ingrid submission is really cool. I love getting into his head a bit. He says he wants to direct and eventually produce, and that seems like an absolutely attainable goal for him. Beyond choreography, he understands costumes, camera angles and what will and will not look good to an audience. His submission for the video was impressive (I mean, duh, it starred Kyle and Jaimie, and my fave girl Chantel Aguirre was in it, too) and Jaimie's knee held up just fine. Hooray!
Then, as if he's not busy enough, in this episode we also see Travis get his offer to choreograph the Off-Broadway show Bare. (He's living in NYC and working on the show now, kids—stalk accordingly.)
P.S. Kyle you're a dashing groom. Just saying. My old, new, borrowed and blue are ready to go. xoxo.
8. If you lie, you will get caught. "Did we invite Taja today? Or was she too busy getting pulled over by the cops again?" Nick asks after the group teaches a class at Crunch Gym. Scandal! Taja didn't really get pulled over that time she said she did. Jaimie confesses that the whole thing was a little lie, according to Taja's big sis, Deja. Evidently Taja didn't want to perform in the Madonna submission video, and she wanted to have a day to herself, so she lied. Big time. Yikes. "No bueno. She's out," Nick says. Travis says he no longer trusts Taja, and as much as I've always liked her, I've gotta say I'm with the guys on this one. If you are a liar, people will find out.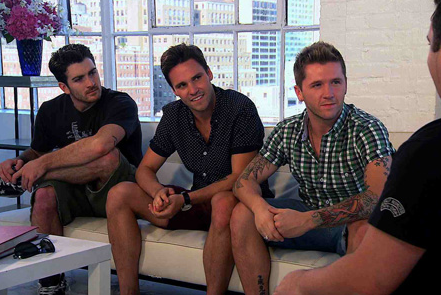 9. You've heard this before: It's not what you know, it's who you know. And it this case, man does it pay to know (and impress) Gil Stroming. He's going to produce the Shaping Sound live tour! "This is something bigger than a few guys just getting together and dancing," Gil tells the boys. And Nick says, "You hate everything...except Frank Sinatra." Funny jabs aside, Gil is their biggest fan and he's ready to prove it by sending the Shaping Sound crew out on a 2-year national (and maybe international) tour. NBD.
Hey Gil, I would like a mini pony and a home in Turks & Caicos and also a sequined backpack. Let's discuss. Preferably at a rooftop party. We can unveil the mini pony there. BYOBackpack.
10. There's always a "but": "It's everything I've ever wanted, but..." All of Travis' dreams are coming true—at once. "I don't know what to do," he says to Nick during an adorably honest heart-to-heart by some hotel elevators. He's worried about disappointing people and he's worried about hurting himself. He wants to do it all, and everyone wants everything from him. Everyone wants a piece of Travis Wall! It's an awesomely difficult situation to be in. Enjoy it, Trav! No more bananas.
Remember, kids, say it often and with meaning—and sometimes sarcastically if needed: "I cherish our friendship!"
So that's it: Season 1 of "All the Right Moves" is a wrap. Thoughts? What'd you love? What'd you hate? Which performance was your favorite? Sound off and let's chat.
Dec. 08, 2011 05:00PM EST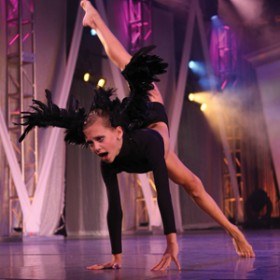 Sarah performing her solo, "The Black Hawk Waltz," at NYCDA Nationals. By ProPix.
At last summer's Dance Awards finale in NYC, superstars including Travis Wall, Nick Lazzarini, Bobby Newberry and Mandy Moore all tore up the dance floor—but it was pint-size Sarah Pippin, now 14, who earned the only standing ovation of the night.
Her solo, "The Black Hawk Waltz," showed Sarah at her best. Adorned with feathered black wings, Sarah eased into the choreography with long balances in relevé and deep pliés, all in total control. Halfway through the piece, the music shifted dramatically to a techno beat, and as the audience gasped, Sarah hit her moves hard. Sure, the side aerial was impressive, and the leap that carried her across the entire stage was powerfully high, but Sarah showed off ferocity and swagger in addition to solid technique. She proved she can rock jazz, contemporary and hip hop—all in just three minutes.
Unsurprisingly, Sarah dominated the 2011 Nationals scene, earning two of the season's most coveted honors for her performances: National Junior Female Outstanding Dancer at New York City Dance Alliance and Best Female Teen Dancer at the Dance Awards. "I was honored, humbled and super-excited," she says of her triumphs.
Sarah started dancing when she was 3, first competed at age 4 and began serious tap, jazz, ballet, acro and hip-hop training when she was 8 at CC & Co. Dance Complex in her hometown of Raleigh, NC. "I wanted to grow as a dancer and heard great things about the instructors at CC & Co.," she says. "In my first year there I could already tell how much the training was helping me."
Though Sarah has plenty of time to plan her future, she knows she's at her best in the studio and onstage. "I definitely want to pursue dance as a career," she says. "I want to go to college for dance and I want to travel, too. When I'm older I want to join a company, and my dream dance job is to be a convention teacher and a choreographer." Sounds like this darling dynamo has got it all figured out.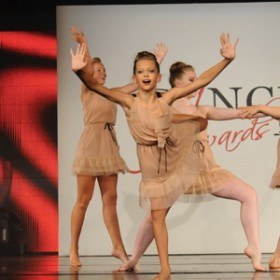 Sarah performing with her studio at The Dance Awards. Courtesy The Dance Awards.
Fast Facts
Birthday: December 7, 1997
Most-played on her iPod: "Poison & Wine" by The Civil Wars
Favorite movie: The Blind Side
Favorite TV show: "I don't have a lot of time to watch TV! But my family always enjoys watching 'So You Think You Can Dance' together."
Favorite food: Taco salad
Dance idol: Lauren Adams
Dance crush: Peter Chu. "He's really sweet and awesome to work with."
Who would play her in a movie: Reese Witherspoon
Something people don't know about Sarah: "I'm obsessed with Little Debbie Zebra Cakes! They're really unhealthy but I love them so much."


Get Dance Spirit in your inbox