Jun. 15, 2016 06:47PM EST
Anyone who's seen A Chorus Line is familiar with the high-pressure, "I hope I get it!" process of a musical theater audition. Out of hundreds of hopefuls, you have to be the one whose skills are strong enough to catch the casting director's eye. Then comes the callback, the workshop—and, most of the time, the "no, thank you." But while rejection can sting, it happens to everyone, including the very best. We spoke with five talented Broadway pros who missed out on coveted gigs. As their experiences prove, audition disappointments don't mean the world's ending—or even that a role is permanently out of reach.
Betsy Struxness
Current role: Freelance performer (Hamilton was her most recent Broadway show)
Roles that got away: Understudy for Amneris/ensemble member in Aida
In the fall of my senior year at Juilliard, I got a call from a casting director, Bethany Knox, asking me to audition for the first national tour of Aida. The team was interested in me as an understudy for one of the leads, Amneris. After singing and reading scenes, I received two more callbacks; the second was a dance call in front of the choreographer, Wayne Cilento. There were about eight other women in the room, and I felt very confident. But I wasn't hired. A few months later, I was invited to another dance call for Aida, for an ensemble part. This time, I was immediately cut. I was so confused—and a little angry. I'd been invited, after all! But as I was leaving, Bethany pulled me aside to tell me the team was looking for incredibly specific traits. They'd wanted someone older than I was for Amneris; now, they felt I had the wrong look for the ensemble. It made all the difference to get that feedback. I learned that some decisions just aren't in my control, because they're not about my skills or performance.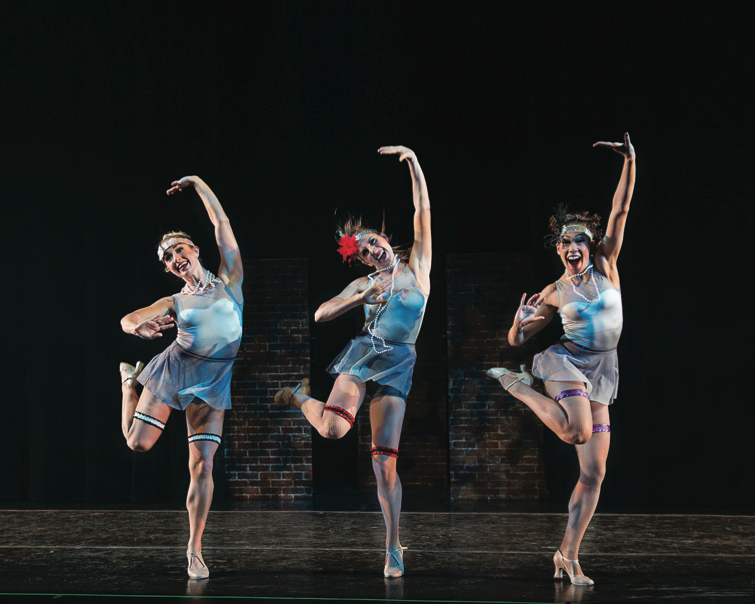 Fiedelman (right) performing with American Dance Machine for the 21st Century (photo by Christopher Duggan, courtesy ADM 21st Century)
Rosie Lani Fiedelman
Current role: Ensemble member in The Lion King
Role that (almost) got away: Ensemble member in The Lion King
In 2008, when I was performing at the Tony Awards with In the Heights, I watched The Lion King cast do a special tribute celebrating the musical's 10th anniversary. I'd never seen the TLK before, and by the time the number ended, I was in tears. I told my friend that I had to be part of that show. I first auditioned for TLK in December 2013. It was an Equity Chorus Call—required by the union, even if the show isn't hiring. I was there for about five hours, but ultimately I was sent home. I tried to look on the bright side and convince myself that the show just didn't need anyone. About five months later, TLK held another audition. The call was a similar all-day affair, and I made it through to the end. Ultimately, the directors asked if I'd be interested in doing the tour. I said "of course"—and then added that I'd prefer to be in the Broadway cast. I left that day wishing I'd stopped at a simple "yes." Did I overstep a boundary? Turns out, I didn't. The next day I got a call asking if I could make it to a costume fitting in four hours—for TLK's Broadway cast. I couldn't believe it. It was the role that had gotten away…but I got it! Just goes to show that it doesn't hurt to speak up.
Jennifer Bowles
Current role: The Acrobat in Matilda: The Musical
Role that (almost) got away: Swing in American Idiot
I went to see American Idiot when it first opened, and it spoke to me in such a powerful way. It had to be my Broadway debut. I auditioned for a swing track that also included understudying the character "What's Her Name." During the audition, it seemed like the entire creative team was rooting for me. It came down to me and just a few others, but I didn't get it. I was heartbroken—like sobbing-in-my-room heartbroken. Months later, I was called back in to audition for the role of Heather. I got to do some fight choreography, and I sang "Last Night on Earth." I made it to the top two or three contenders again, and I thought this was my moment. It wasn't. Devastated, I told myself to put my dream away. But a few months later, I got a call: The woman who'd been hired for the original swing position was leaving, and though I wasn't a perfect fit for "What's Her Name," the directors were going to customize the swing track for me so that I could understudy the Heather role instead. It was an amazing ending to a process that had been so painful for so long.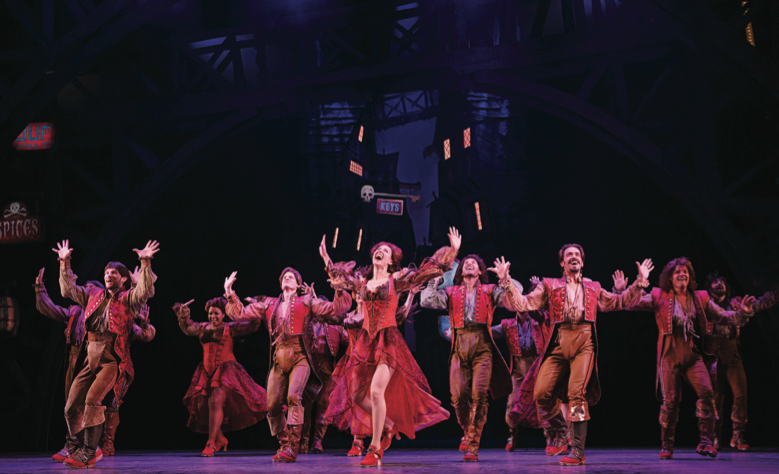 Nicely (center) in Something Rotten! (photo by Joan Marcus, courtesy Boneau/Bryan-Brown)
Beth Johnson Nicely
Current role: Ensemble member in Something Rotten!
Role that (almost) got away: Swing in Young Frankenstein
When I read that Young Frankenstein was coming to Broadway—and that Susan Stroman was choreographing—I knew I had to be in it. I'm a tall dancer, just Susan's type, and I'd long dreamed of working for her. I auditioned to be an ensemble member and got a callback. But after the entire audition process, I was put "on hold" for the role for almost a month, just waiting to hear a "yes" or "no." Finally, my agent let me know I didn't get it. It was such a letdown. Then, a year and a half later, I got another phone call: A swing position had opened up, and the Young Frankenstein team wanted me to audition. There were five of us up for the role this time, all similar in height, but I ended up with the gig—I was exactly the same size as the original woman, so her costumes wouldn't need to be altered. Later, I asked my agent what went wrong the first time. Apparently, the issue was that I was just too young for the ensemble. Casting a show is like putting a puzzle together, and I didn't fit with the group. The experience was proof that it never hurts to go for it—because you never know which piece of the puzzle might be missing.
Andrew Cao
Current role: Ensemble member in Aladdin
Role that got away: Shark in West Side Story
Early in my career, I performed in a bunch of regional West Side Story productions. I'd done so many that I felt like it was my show. So when I heard it was coming to Broadway, I figured there was a good chance it could be my big debut. I went to the open call, then another callback. Finally, it was just me and two other guys up to play one of the Sharks. But disaster struck halfway through the final dance call: I fell and tore the meniscus in my right knee. It was a serious injury, and I ended up missing out on the role. I was pretty devastated for a good six months. I think I might have gotten over it more quickly had I not also been hurt—my knee was a constant, aching reminder of my failure. I questioned my warm-up, my training, diet, everything. Ultimately, though, I learned that sometimes, injuries just happen. I decided not to blame myself too much, and that turned out to be the healthiest thing I could do.
Nov. 30, 2014 12:00PM EST
It seems like only yesterday that Disney debuted its first Broadway musical, Beauty and the Beast. But that's just because time flies when you're having theatrical fun: Beauty actually opened in 1994—which means that Disney on Broadway turns the big 2-0 this year. And what would a Disney birthday be without a giant party?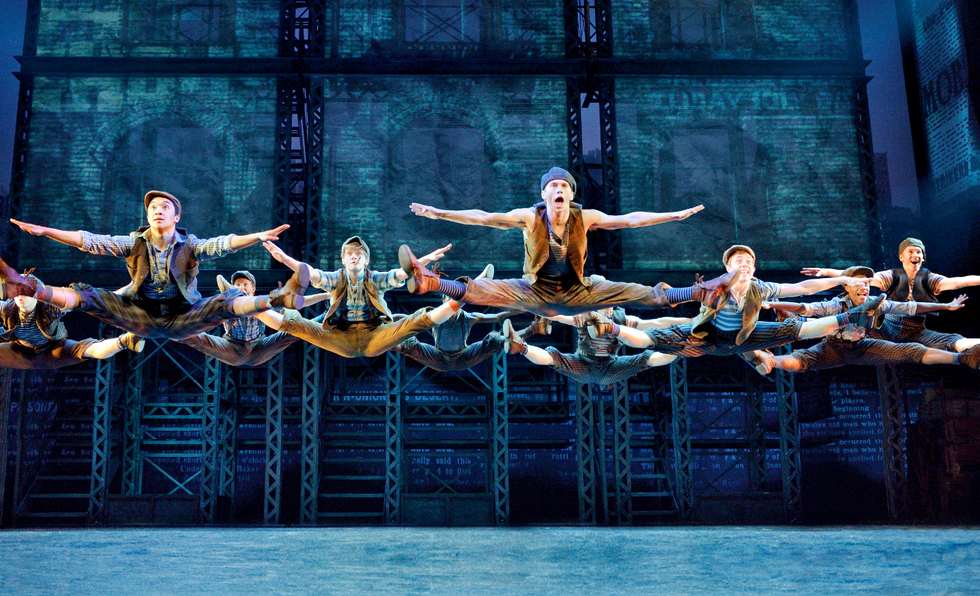 The Newsies boys are ready to celebrate! (photo by Deen van Meer, courtesy Disney)
To mark the anniversary, ABC will air "Backstage with Disney on Broadway: Celebrating 20 Years" on Sunday, December 14. Hosted by Jesse Tyler Ferguson, aka The Greatest "So You Think You Can Dance" Judge of All Time™, the special will give viewers an insider's look at all eight musicals in the Disney canon.
There'll be especially fun footage from the three shows currently running: an actual performance of Aladdin's showstopping "Friend Like Me" number, a Lion King rehearsal and a look at life on the Newsies national tour. Disneytastic!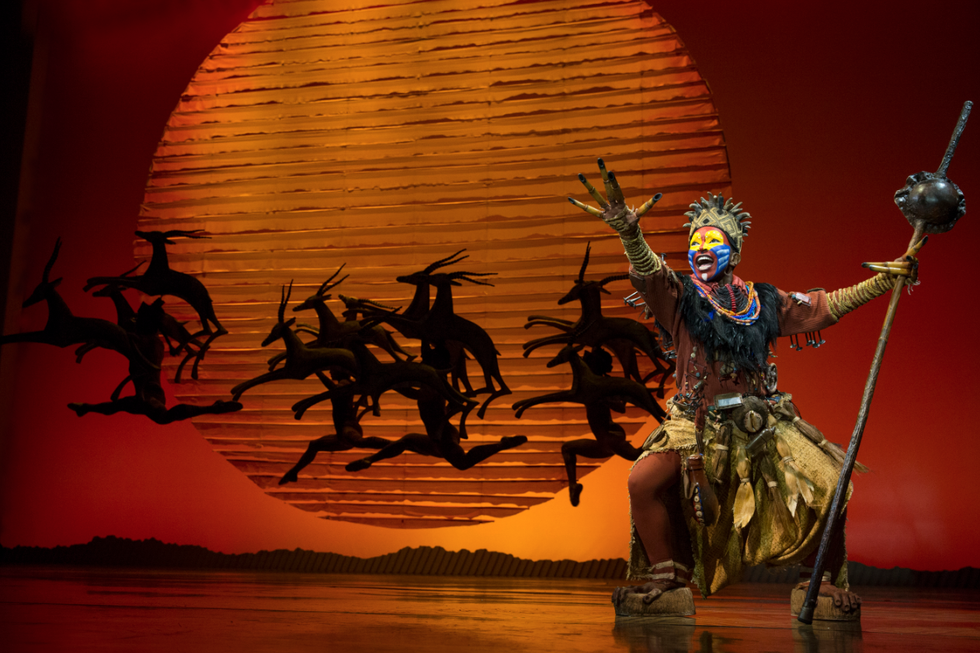 Birthdays: part of the cirrrrrrcle of liiiiiiiiife (photo by Joan Marcus, courtesy Disney)
Set your DVRs for the 14th at 7 pm EST (check your local listings for stations). And in the meantime, take a look at our own behind-the-scenes peeks at Aladdin and Newsies.
Aug. 29, 2014 04:18PM EST
Can you think of anything you've done 7,000 times? OK, maybe brushing your teeth—if you do it twice a day for 10 years, you get roughly 7,000 cleanings. But my point is that 7,000 is a lot. And on Wednesday, September 3, The Lion King on Broadway will mark its 7,000th performance. Also a ginormous milestone? Alton Fitzgerald White (aka Mufasa) celebrated his 4,000th show last Saturday. That cat's got some serious stamina.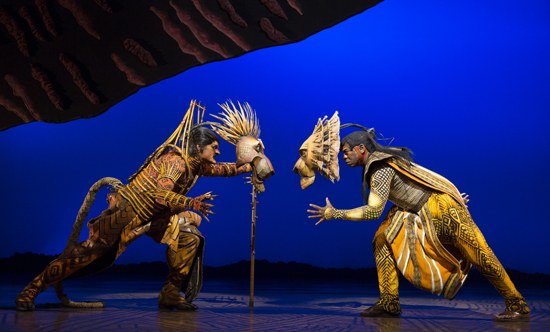 L to R: Gareth Saxe (Scar) and Alton Fitzgerald White (Mufasa) in The Lion King
(photo by Joan Marcus)
But back to 7,000. There are only two other shows in history (The Phantom of the Opera and Chicago) to make that milestone. Audiences have heard baby Simba sing in nine languages: In addition to English, it's been translated into Japanese, German, Korean, French, Dutch, Mandarin, Spanish and Portuguese. The only continent the production has yet to visit is Antarctica. And talk about girl-power: Lion King director and designer Julie Taymor became the first woman ever to win the Tony Award for Best Direction a Musical.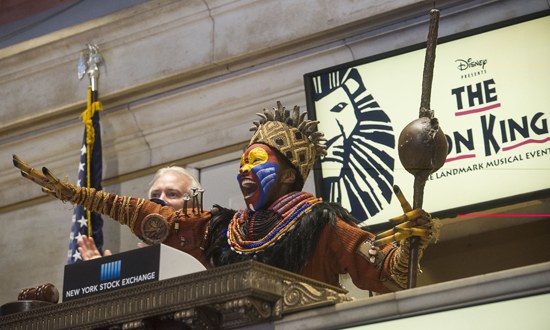 Nteliseng Nkhela at the New York Stock Exchange
(Photo by Josh Kuckens/NYSE)
Lately, the show has been making its way around NYC. This morning, Nteliseng Nkhela (Rafiki) rang the Opening Bell at the New York Stock Exchange. And earlier this summer, The Lion King cast took to the A-Train. And if you haven't seen what happened during the long stretch between the 59th and 125th Street stations, I don't want to spoil the fun. Take a look:
Chills, right?
To get details on Broadway tickets and to see if the show's coming to a theater near you, click here.
Nov. 13, 2013 04:56PM EST
It's the ciiiiiiircle of liiiiiiiiife!
Today the Broadway production of The Lion King celebrates its sixteenth birthday. Sweet sixteen! And it feels like only yesterday that everyone in the world fell in love with the show's crazy, puppet-y brand of awesomeness.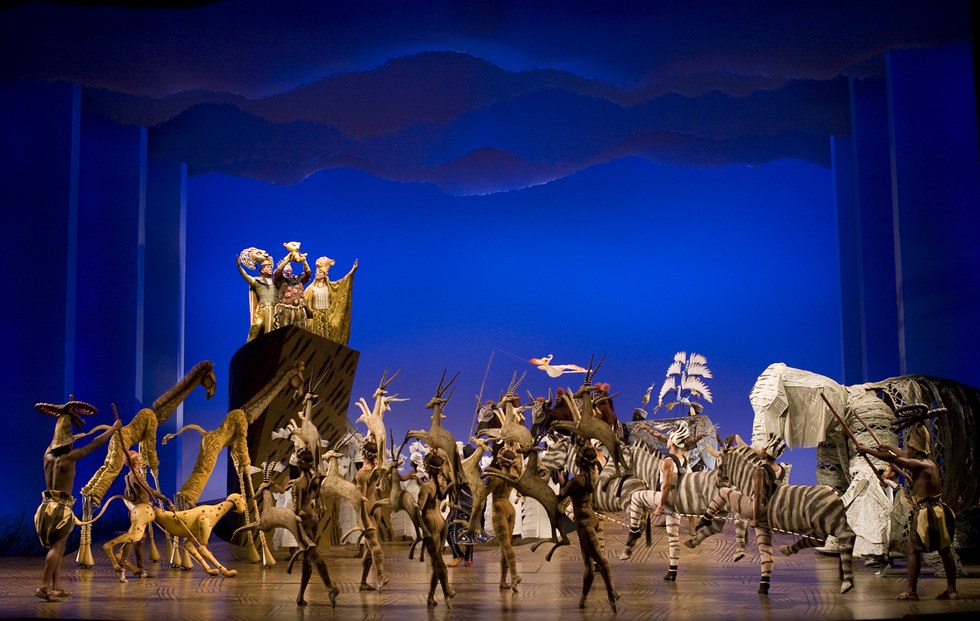 He's gonna be a mighty king! (Photo by Joan Marcus)
Some fun birthday facts:
-Today's anniversary show is also the musical's 6,660th performance. (Spoooooky.)
-The show is the highest-grossing musical in Broadway history.
-Just how much money are we talking? More than $5 billion. FIVE BILLION DOLLARS.
-Next month, The Lion King will zoom past Les Misérables to become the fourth longest-running show on Broadway.
-It has played on every continent save Antarctica.
-And a LOT of people have felllllt the looooove toniiiiight: Since its premiere in 1997, more than 70 million people have seen 21 different productions of The Lion King around the world.
Happy birthday, Lion King! (And special birthday shout-outs to my personal faves, the adorable baby Simba puppet and those wicked cool giraffe-people.) Oh we just can't WAIT for 17!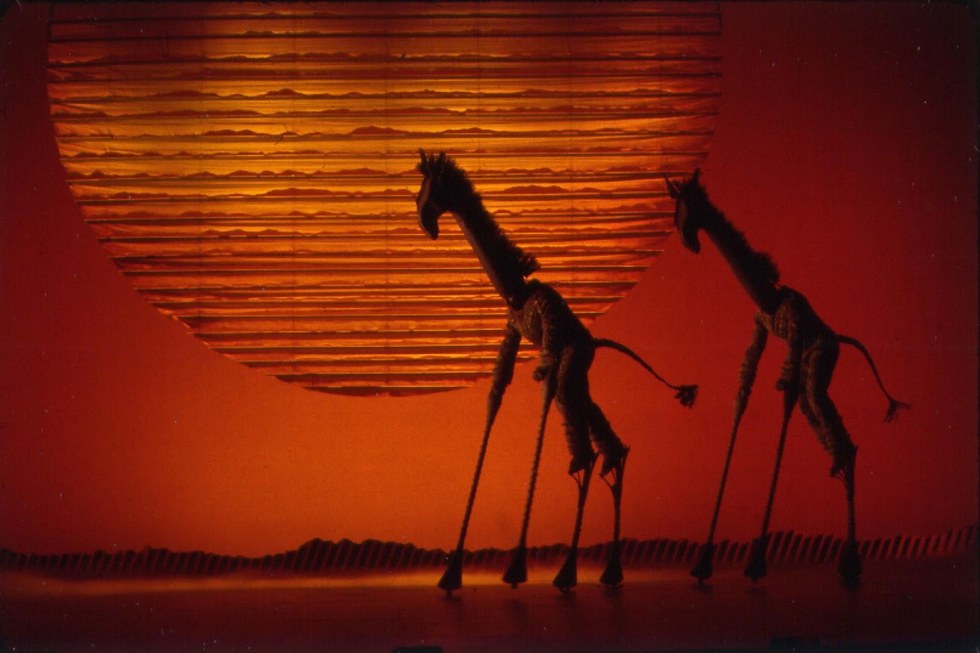 Seriously, those giraffe-people are the best. (Photo by Joan Marcus)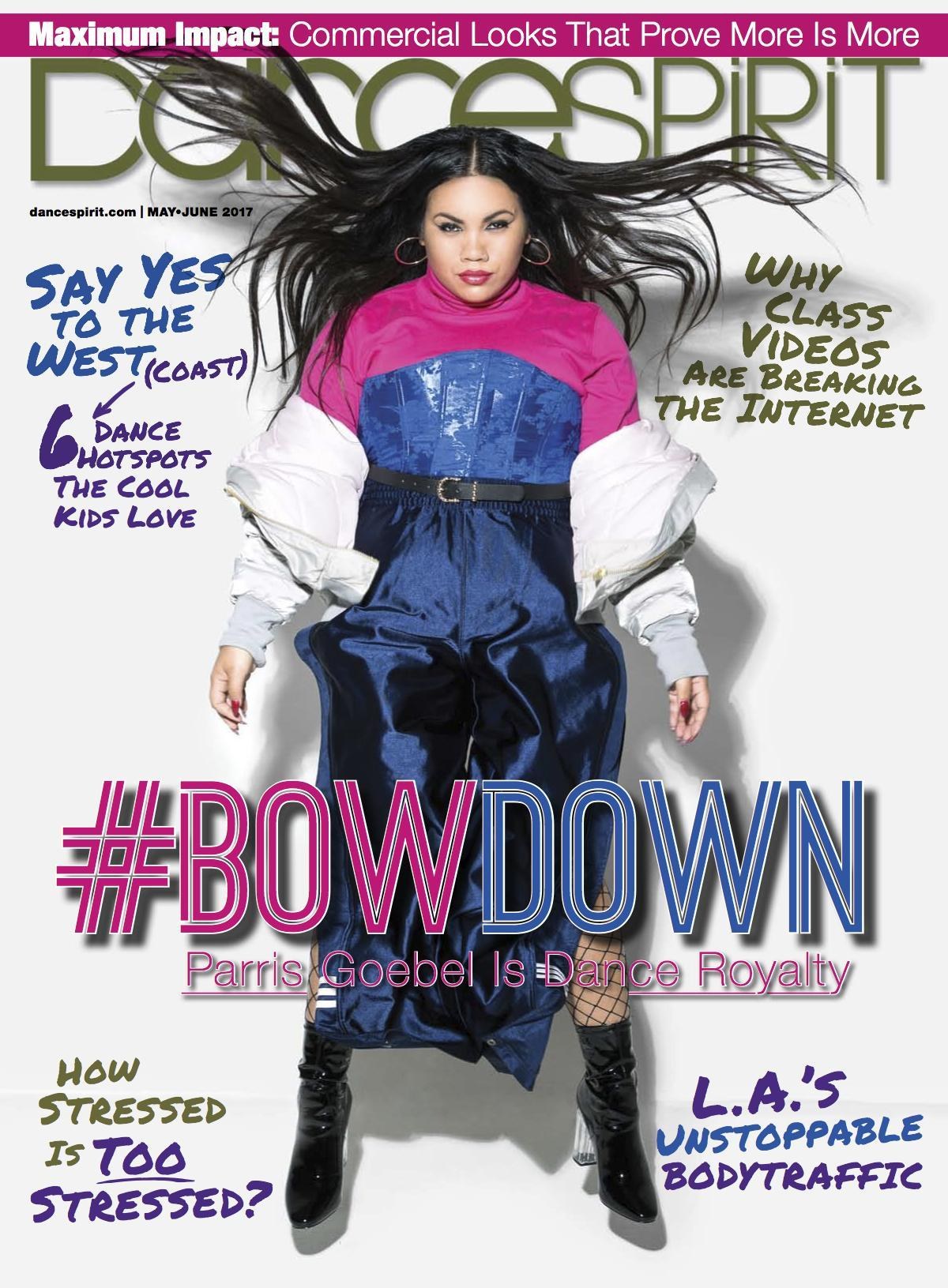 Get Dance Spirit in your inbox