Feb. 22, 2017 10:14AM EST
As a Valentine's Day special event last week, the Philadelphia Dance Center invited aspiring ballerinas' dads to take class. The results were, predictably, ridiculously funny—and totally endearing.
So very many creative variations on a piqué turn:
Tchaikovsky's "Waltz of the [Dads]":
You GUYS. The tutus! I just can't. It's too amazing.
It's also worth pointing out that PDC invited moms to take a hip hop class last week, too—and, uh, they kinda killed it. Werk it, moms!
How do you think your parents would do in your dance classes? Let us know in the comments!
May. 24, 2016 11:11AM EST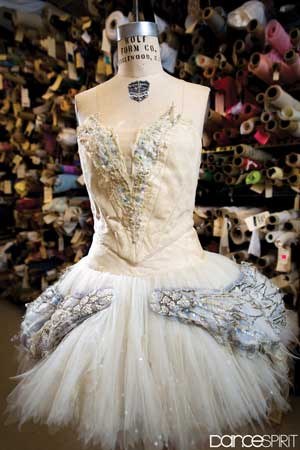 A very special New York City Ballet Swan Lake tutu (photo by Travis McGee)
Hello, friends! Since we're entering prime performance season—odds are good you're gearing up for an end-of-the-year showcase and/or Nationals—it seems like the perfect time to talk a little about costumes, yes? And since it's also #TutuTuesday, we thought we'd focus on that most glamorous costume of all, the one that every little girl dreams about but only those of us who put in years and years of ballet training actually earn the right to wear: the tutu.
We've done lots of tutu stories over the years, but here are a few of our favorites. They should scratch all your various tutu-related itches (not literally, of course—though, ugh, #ballerinaprobz): Some feature practical advice about wearing and caring for tutus; some talk about the "lives" tutus lead on- and offstage; and some are just delicious tutu candy, which, YAY.
-Ever wonder what goes into the creation of a tutu? Meet seamstress Sara Bacon, who makes costumes for many Youth America Grand Prix competitors. (And watch some very cool time-lapse footage of the tutu-making process.)
-Nervous about the challenges that come with dancing in a tutu, from not being able to see your feet to getting poked by overly-aggressive bodice boning? Check out our handy tutu troubleshooting guide.
-In love with your tutu, but not sure how you should care for it—and don't have a full-service costume department to assist you? Here's how to clean, maintain and store your costume like a pro.
-Ever wonder what stories a tutu would tell if it could talk? We went inside New York City Ballet's costume shop to learn about the "life" of one very special Swan Lake tutu (worn by both Darci Kistler and Wendy Whelan!).
-Just want to look at some absolutely gorgeous tutus? Oh, have we ever got you covered. Ahem. Ahem. AHEM.
-Also, this.
Happy #TutuTuesday, everybody—and merde for the performances ahead!
Mar. 31, 2015 11:57AM EST
American Ballet Theatre's gorgeous new-old production of Sleeping Beauty—you know, the one with the gloriously old-fashioned tutus—got us thinking about the history of the tutu. Tutus have evolved a heck of a lot since their debut in 1832, but the basic premise of the costume has persisted. Their hemlines rise and fall, their circumferences increase and decrease, but tutus never go out of style.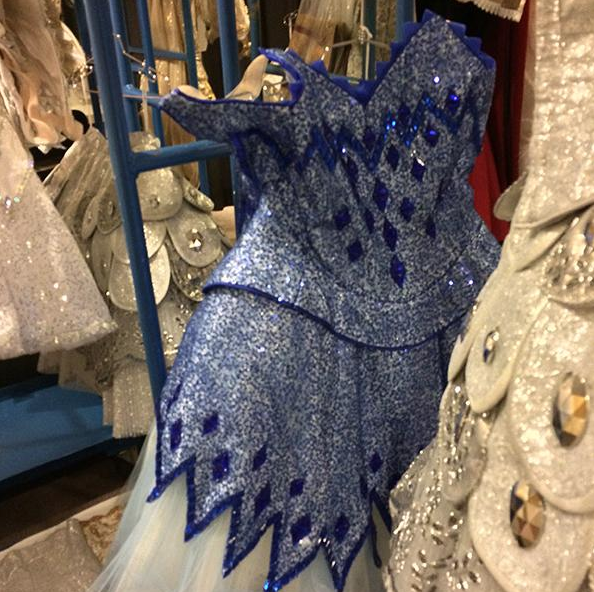 Some of the beautiful tutus from ABT's Sleeping Beauty (via @PaulinaWaski on Instagram)
Partly that's because the workmanship required to construct a tutu, even a simple tutu, is so extensive that each one becomes a work of art. In fact, many museum exhibits have treated tutus as just that: precious artwork.
A tutu has a special power onstage, but in a museum setting, it acquires a different kind of magnetism. Seeing one of these costumes up close—close enough to acknowledge not only the incredible detailing and  craftsmanship, but also the sweat stains, the tiny tears in the tulle, the missing beads—is almost overwhelming. It becomes at once more magical and more real.
In honor of #TutuTuesday, we've rounded up some of our favorite photos from museum exhibits honoring the tutu. Take a look!
[portfolio_slideshow id=34865]
Mar. 01, 2015 11:24AM EST


Get Dance Spirit in your inbox