Sep. 06, 2012 12:30PM EST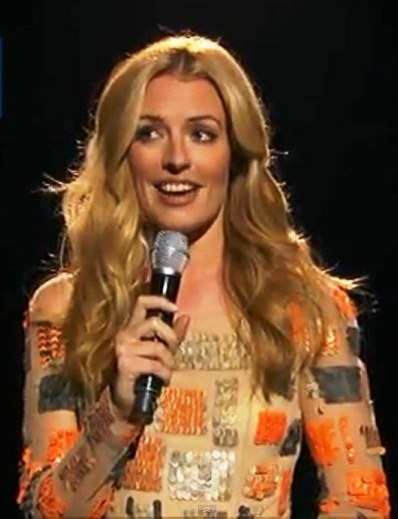 Before I get into last night's episode of "So You Think You Can Dance," can I just say that I am so excited to see Chehon, Cyrus, Eliana and Tiffany  rock it out in the finale next week? Seriously—I haven't been this psyched about a "SYTYCD" finale since Danny Tidwell melted my cold little heart in Season 3.
I'll admit that, going into yesterday's episode, I had my favorites (*cough ELIANA cough cough*). But all of the Top 6 dancers were so talented that really, this showdown could have gone in any direction. And what a showdown it was! Without further ado, here are my top five Top 6 moments:
1) Girls Partnered Boys a Lot, and It Was Awesome. Tiffany and Benji's cartwheels? Melanie lifting Cole, over and over again? This trend is great, people, and way underused. Keep it up.
2) Christina Applegate Is My Favorite Judge. Ever.  Eliana and tWitch's hip hop routine was, frankly, not that great (for the record, I don't think the "SYTYCD" format is Chris Scott's forte). Christina's response? "Eliana, would Jay-Z hire you to be next to him in the video? Maybe not. But who cares? 'Cause you could—what do they say on '[American] Idol'? You could sing the phone book? What would be the dancing equivalent of singing the phone book? You could do 'YMCA' in front of me for hours and I'd be happy." Yup. And then, after watching Witney's lyrical jazz piece with Marko: "Witney, we know you're not just a ballroom dancer. No ballroom dancer does a double attitude turn like that. You're a dancer dancer." YUP. Finally, on Cyrus and Comfort's "dubstep" routine: "That was carved out for you [Cyrus] like the David was...carved out for David. And I want to play a game where I throw pens through your ears." Me too, Christina. Me too.
3) Chehon and Kathryn's Tyce Diorio Routine Was Surprisingly Poignant. I'm not usually the biggest fan of Tyce's choreo, which tends to veer quickly and inevitably into cheesy territory. But then Chehon had a personal connection to the piece's idea of living out of a suitcase...and suddenly everyone, myself included, was crying. The work actually reminded me of Oltremare, a theatrically powerful piece about American immigrants that Mauro Bigonzetti made for New York City Ballet.
4) Everyone On "SYTYCD" Has a Beautiful Family. For real, though: Tiffany has a gorgeous sister who's basically her twin? Allison Holker brought her adorable daughter Weslie to the taping? Cole's mom is kind of a hottie? I love everything and everyone involved in this show.
5) Eliana and Cole's Mia Michaels Routine Was Amazing. In my mind, at least, the odds were against this piece. "I was inspired by rams and how they fight," explained Mia, which doesn't bode well for anything, ever. Plus, it was set to Samuel Barber's Adagio for Strings, which, generally speaking, we should probably just leave not-so-danceable masterpieces alone. But somehow Mia worked her magic, as she always does. And I cried. Again.
The So You Think You Can What? Moment of the Night: Christina Applegate and Benji Schwimmer take dance classes together? On a regular basis?! [HEAD EXPLODES]
(Runner-up SYTYCW moment: Can we re-do the intro, please? I love everyone from Season 5, but it's time to get some newer "SYTYCD" faces in there.)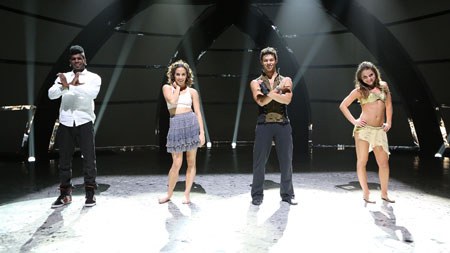 Aaanyway. In the end, though I was genuinely sad to say goodbye to Cole and (especially) Witney, I think America made the right choice. Tune in next week, same time, same place, for our recap of the big finale episode! Who do you think will win it all—and end up on the December cover of Dance Spirit?
May. 25, 2012 01:29PM EST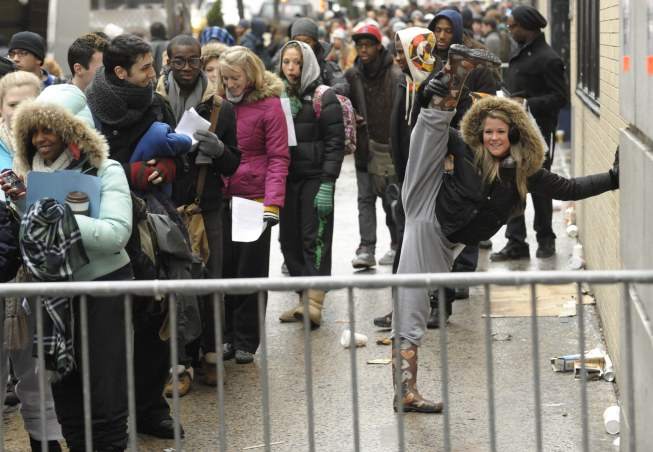 Ah, that old "So You Think You Can Dance" theme song. Whenever I hear it I'm reminded that summer is here, and with that comes everyone's favorite dance competition: Welcome, to "So You Think You Can Dance!" [Insert adorable Cat Deeley British accent here.]
Last night's two-hour Season 9 premiere kicked off with auditions in NYC (with guest judge Tyce "Keith" Diorio joining Nigel and Mary on the panel) and Dallas (well hello there, Lil' C, you crazy non-English speaking krump king).
So how did our first round of dancers fare?
Um. I'll say it was a mediocre season kickoff. I wasn't overly impressed with the talent, but there were a few highlights. Let's break it down...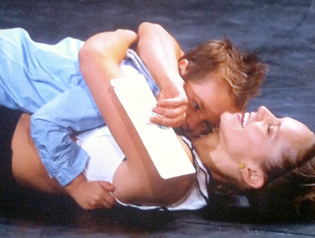 The Top 5 Moments From The "SYTYCD" Season 9 Premiere:
1. The most awwww-worthy audition came from 29-year-old Bree Hafen, the darling mother of Luke and Stella. Luke (sporting a killer mohawk) told Nigel he doesn't krump, "he shuffles." When Nigel let the two kids sit in his seat at the judges' table, I smiled. When Luke screamed, "I love you, Mommy!" as Bree began to dance, I was beaming. And then, when Nigel snuck Luke a ticket to Vegas and let him walk onstage to hand it to his mom, I totally melted. Oh, and then Stella performed. She nailed it. Brava, young Stella. Brava.
2. Cat Deeley's braids. Expect to see The Great Ms. Deeley making DS headlines weekly. We love her, and while she wasn't decked out in sequins for auditions, her behind-the-scenes braids (two different styles, one in NYC and another in Dallas) were way cute.
3. Daniel Baker, you handsome Australian devil. He tells us that he dances with San Francisco Ballet like it's no big deal. NBD. So Daniel moved to America to become a ballet dancer, and I guess he's the Alex Wong of this season: leaving a renowned ballet company to be on "SYTYCD." Daniel was the first dancer I truly enjoyed watching last night. That had nothing to do with the fact that he "lost his shirt backstage." It was just because he's talented and technical. I swear.
4. Tear-jerker Jarell Rochelle had to go and wrap the episode up with a sob story, didn't he? Normally these make me cringe, but Jarell was so genuine and so sweet, and he performed for his mom, who is semi-blind. Nigel let Mrs. Rochelle sit in his seat close to the stage so she could see her son perform, and the performance was indeed lovely.
5. Can we talk about Hampton Williams now? So he "invented a style" and it's called "Exorcist Style." Apparently while he dances, he can remove the bad from our bodies. Hampton was actually a pretty good dancer, and his feet were smooth, but what happened above the waist was downright scary. And yet, it brought Mary Murphy to tears. Did he exorcise her demons? I don't think Hampton will make it to the Top 20, because while he's good at what he does (whatever, exactly, that is), I'm not sure how "Exorcist Style" is going to translate into a Viennese Waltz, Paso Doble or jazz-hand-packed disco routine.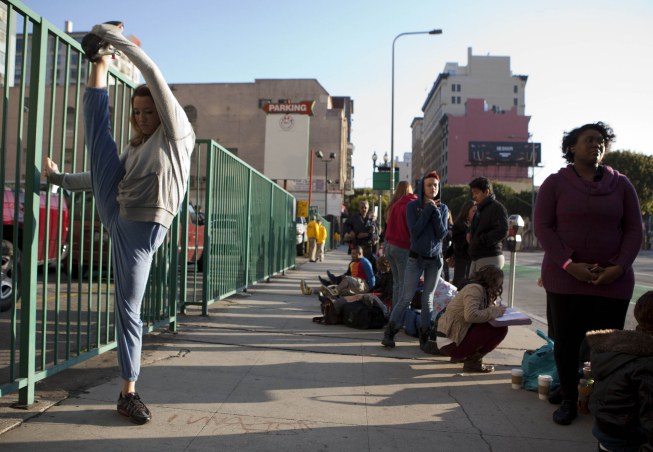 The "So You Think You Can What?!" Moment of the Night:
There were two: First, there was "The New York Legend," Austin Freeman, doing "The Wiggle." I get that on shows like "American Idol," seeing the untalented people is amusing. People try to sing, we laugh with [at] them and everyone has a good time with it. But on "SYTYCD?" The bad dancing isn't funny, it's tragic. Show me the stars!

Then there was Vaughan "Legend" Kipper, with his bad attitude and his declaration that he's "actually against auditioning for the show." Oh. OK, then. Cat Deeley saying, "I can pretty much guarantee you will be cut. Take your gerbil outfit and get out of here," was amazing.
Next week: We go to L.A. for "the most stunning auditions of the season." More importantly, Mitchell from "Modern Family" is the guest judge. It will be amazing.
Chime in: What did you think of last night's premiere? Loves? Loathes? Dancers you're dying to see in the Top 20?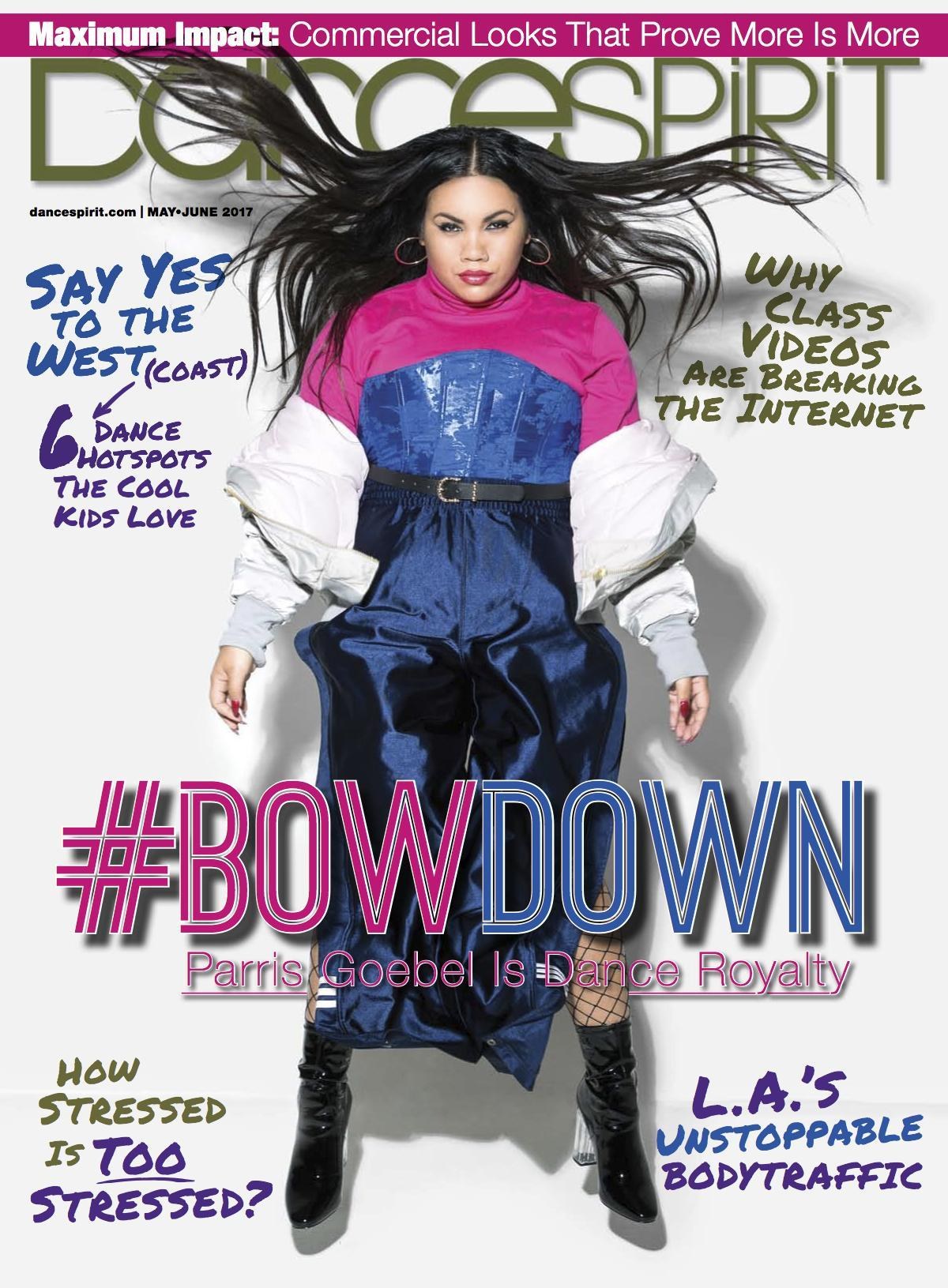 Get
Dance Spirit
in your inbox
Featured College Dance Program