Mar. 23, 2017 01:02PM EST
Dancers are known for being organized, driven and busy. So it's no surprise that many who attend college choose to double-major in dance and another field. "Dancers who are serious about their art in high school are already prepared to balance technique classes and performances with academic work in a university setting," says Lynn Garafola, dance department co-chair at Barnard College in NYC.
But double majoring isn't for everyone, and it often comes with some difficult decisions. Read on to hear from professors and recent graduates about the ins and outs of double majoring—and to discover unique ways dancers can combine their diverse interests.
Finding the Best Program for You
Some conservatories only offer a bachelor of fine arts (BFA), which can be difficult or even impossible to balance with a second major. If pursuing a double major is a priority, you may want to consider a program that offers a bachelor of arts (BA) in dance. "If a student expresses an interest in double majoring, we often place them in the BA program rather than BFA," explains Rubén Graciani, chair of the dance department at Point Park University in Pittsburgh, PA, which offers both degrees. "These students will have the same performance opportunities but fewer requirements for technique classes, which frees up their schedule for academic courses."
Due to their inherent interdisciplinary nature, liberal arts colleges can be ideal for students hoping to double-major. Rebecca Bass, a recent graduate from Barnard College, which is affiliated with Columbia University, chose to double-major in dance and economics. "I chose Barnard because it has a very malleable dance program," Bass says. "You can choose whether you want your four years to be more technically or academically oriented." She also discovered that economics and ballet are surprisingly similar. "They both have rules that you have to follow, but they also require you to bring a level of artistry to your work," she says. Her final project was a joint written thesis on the influence of the Upper Manhattan Empowerment Zone (a nonprofit organization that seeks to revitalize communities through job creation and business development) on the Dance Theatre of Harlem. "I proved to my econ professor that dance is socially and politically relevant," she says.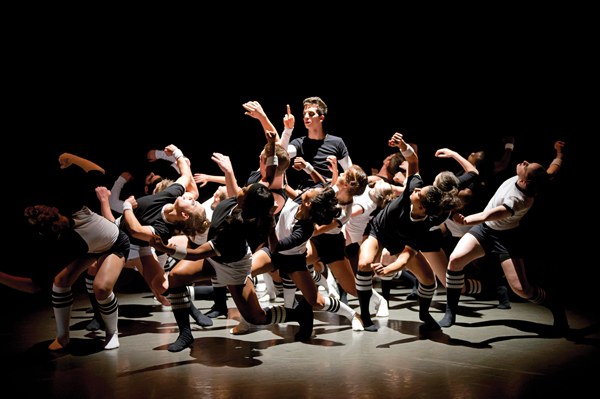 Point Park dancers performing Terence Marling's Fatum Inflictum
(photo by Jeff Sweeny, courtesy Point Park University)
Weighing Your Options
College should be a place of learning, exploration and discovery—goals that may not be achieved if a student becomes overwhelmed by a double major. "I caution students that more isn't always better for your schedule," Graciani says. "Sometimes your body and your brain need time to process."
Every college career will be filled with difficult scheduling decisions. "There are tons of ways for students to be involved on campus and in the community," Graciani says. But you can't possibly do it all. He advises students by asking them 'What are you hoping to achieve in the long term?' and then 'What are you willing to sacrifice?' to determine what performance opportunities, internships and classes work best in their schedule.
That said, by combining two majors, you can build a more diverse resumé for future careers. Christina Cairns, a BA in dance and BS (bachelor of science) in sports, arts and entertainment management at Point Park, was able to continue her dance training while also preparing herself to work in arts administration. One of her first jobs out of school—working on a startup smartphone app—involved many travel opportunities, and the company allowed her to audition while on business trips. "At the time, I didn't know if I wanted to stay in dance or transition to a business career, but I kept all of my options open," Cairns says. For now, Cairns is focusing on dance: In August 2015, she started a contract with a dance company in Cincinnati, OH.
Staying On Track
If you choose to double-major, be prepared for a jam-packed four years. "You have to be very organized to accomplish a double major," Garafola says. Because you may not have time to complete internships or jobs during the school year, summer will be an important time to establish professional connections. Allocating summers to try out different potential career paths (for example, working in a scientific research lab one summer and interning at a dance magazine the next summer) will help you discover what you enjoy doing, while also allowing you to establish a wide set of professional skills.
The most important thing to remember when embarking on a double major is to stay in communication with your academic advisors to ensure you're on track for graduating. Some programs, such as the physical sciences, will be less flexible due to their rigid lab schedules, which can limit options for dance technique classes. Bass used extracurricular dance opportunities to help maintain her dance training throughout her double major. "I only took technique classes twice a week during my final semester, but I was dancing every day due to different dance clubs and student performance opportunities," she says.
Double majoring can be both a daunting and a rewarding experience. While parents, professors or friends may try to pressure you in your academic decisions, ultimately try to find a balance that will be meaningful to you as both a dancer and a college student.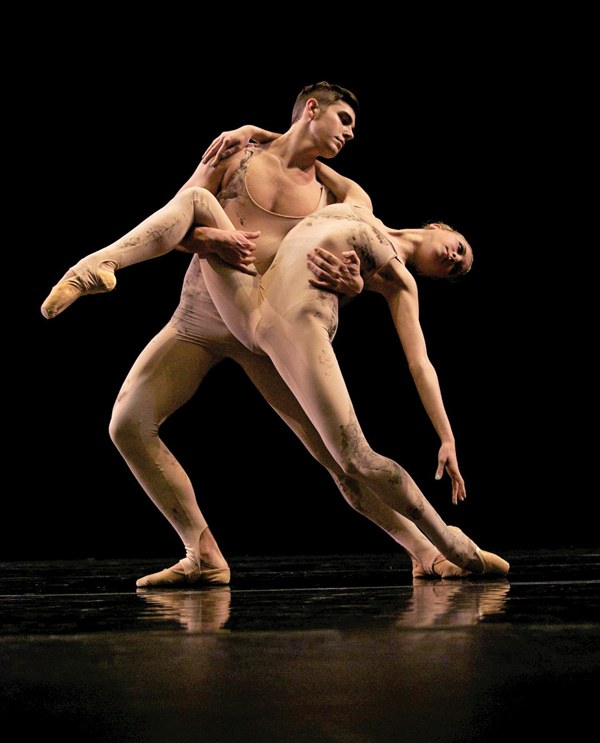 Point Park University's Taylor Robinson and Lindsay Burke in Ben Stevenson's End of Time (photo by Joshua Sweeny, courtesy Point Park University)
Double Majors That Play Well with Dance
Sciences (Pre-Med): Dancers with double majors in
health sciences, like biology, can go on to study physical therapy, nutrition and exercise practices. The body awareness that comes with dance training will give you a leg up on the industry.
History/Anthropology: Dancers who learn research methods through these majors can later earn a master's and/or a PhD in dance theory or history. You might end up studying the history of movement techniques, or unearthing forgotten dance rituals!
English Literature: Capturing movement through words is a technique of its own. Dancers with writing experience often find jobs and internships with dance magazines, or as dance reviewers for newspapers and journals.
Photography/Film: Dance films are becoming more and more prevalent, and dancers
are always in need of head shots! Photography can be a great source of income that allows you the flexibility to attend technique classes and auditions.
Psychology: Dance therapy is a growing field that helps patients work through physical or emotional traumas. You can attend dance therapy graduate programs to earn a degree.
Music: Dancers who are interested in choreography and music collaboration can benefit from playing their own instruments or writing musical scores. Plus, studying dance and music is a great way to work towards a job on Broadway.
Sep. 09, 2016 05:03PM EST
Hey guys! Anyone headed to University of California, Los Angeles, this fall? How about Sarah Lawrence College? Both schools are adding amazing choreographic talent to their dance department: Sarah Lawrence welcomes prolific downtown choreographer John Jasperse as the new director of dance, while Kyle Abraham will join UCLA as a faculty member.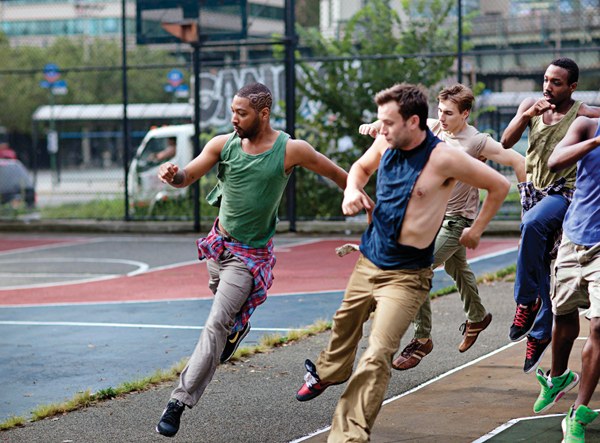 Kyle Abraham/Abraham.In.Motion dancers in Pavement (Photo by Steven Schreiber, courtesy Kyle Abraham/Abraham.In.Motion)
This is amazing news for dancers at both institutions—but it also has positive ramifications for college dance, nationwide. When departments invest in professors who can offer students a mix of theory and technique, coupled with professional experience, everyone benefits.
Cheers to everyone starting college! Tweet us at @Dance_SpiritMag and let us know how your first week has been. Curious about life as a college dancer? Be sure to check out our September issue—it's full of super helpful information, like where today's top choreographers are teaching. Not sure where to start in your college search? The Dance Magazine College Guide gives you a rundown of hundreds of options.
Happy learning and dancing!
Oct. 14, 2015 09:09AM EST
Confident you're going to breeze through your college application essay? On campus, you can take those writing skills to the next level. Whether you're reflecting on a repertory class, critiquing a performance or researching a pivotal moment in dance history, in these writing-heavy dance programs you'll sharpen your critical, technical and creative skills all at once.
Emory University
At Emory University in Atlanta, GA, every dance major double-majors in another subject—which means students can combine English literature or creative writing with dance studies. "We're teaching students how to reflect on dance," says Lori Teague, an associate professor and director of dance at Emory. "Every class, from 'Contemporary Issues in Dance' to 'Somatic Practices,' has a writing component."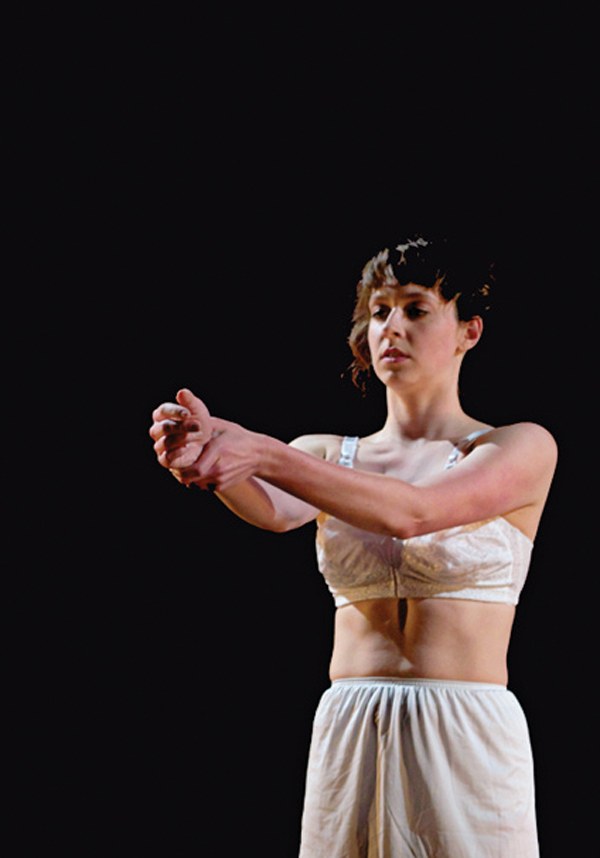 Sarah Freeman performs in her honors thesis concert at Emory University. (Photo by Lori Teague, courtesy Emory University)
Emory students with high GPAs can complete an honors thesis crystallizing their writing skills. "Our most recent honors thesis in dance was by Sarah Freeman and combined an academic paper with choreography inspired by author Flannery O'Connor," Teague says.
University of California–Irvine
At UC Irvine, dance majors are pushed to apply their performance skills to their writing. "Dancers' observational powers make them very good writers," says Jennifer Fisher, PhD, an associate professor of dance. But she stresses that great writing requires as much work as technique class.
Students put those skills into practice in classes like "Critical Issues in Dance," where they learn to differentiate among various types of dance writing. Students also learn why dance writing and criticism are important elements in a performance career. "It's a way to engage with the public and be recorded in history," Fisher says. "Choreographers need to be able to solicit and facilitate that kind of writing to survive in the dance world."
Barnard College
Dancers at Barnard College in NYC have many opportunities to stretch their writing skills. Mindy Aloff, adjunct associate professor of dance—and noted author, editor, journalist, essayist and dance critic—teaches classes like "From the Page to the Dance Stage," which covers works of literature that have been interpreted through dance but weren't originally intended for it.
When she teaches dance criticism, Aloff wants her students to gain perspective on the role of a critic by being one themselves: "Dancers should understand what goes into that specialized kind of writing—especially if one is, someday, likely to be reviewed!"
Sep. 17, 2015 09:38AM EST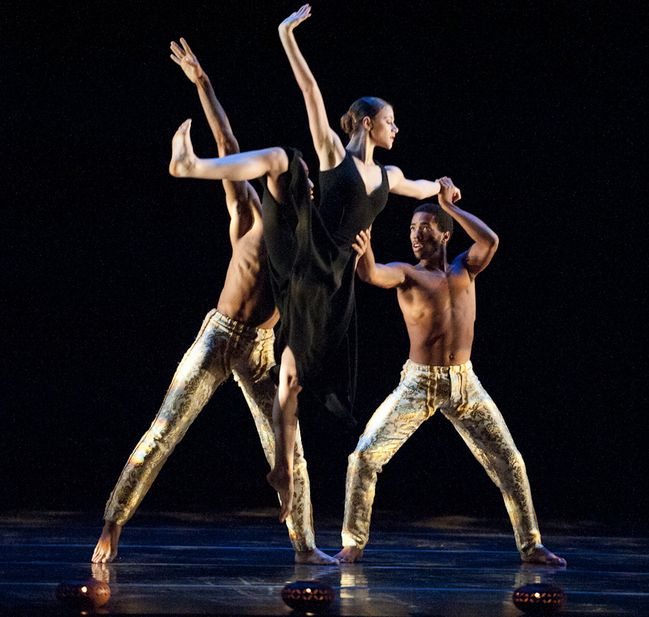 Juilliard dancers in Nacho Duato's Gnawa (photo by Nan Melville)
If you're planning to dance in college, chances are you've been pondering life after high school for quite some time—and that's a good thing. "It's never too early to start thinking about college," says Alison Green, an advisor at Minnesota's Saint Paul Conservatory for Performing Artists. Many collegiate dance programs require an extra application step—that dreaded audition—and waiting until the eleventh hour can add extra pressure to your decisions.
Not sure when to do what? Follow this timeline, which starts your freshman year of high school, to help you stay on top of college prep and keep the process as stress-free as possible.
Your freshman year:
• Start forming a general list of schools that may interest you. Then, look at those schools' academic requirements, says Kate Walker, dance department coordinator at Booker T. Washington High School for the Performing and Visual Arts in Dallas, TX. If one university requires its applicants to have taken three years of a foreign language, for instance, it won't be too late to fit that third year of French into your schedule.
• Start a running list of activities and accomplishments, including any major performances, awards, summer intensives and master classes.
Your sophomore year:
• Look back at your preliminary list of schools, and start thinking more deeply about your interests and what you're looking for in a dance program. Do you want to cross off any schools? Add new ones? Now is a good time to fine-tune the list.
• Start planning college visits, which can begin as early as your sophomore year and continue until the fall of your senior year. If possible, drop by college campuses when school is in session and students are around so you can get the most out of your trip. "Ask if you can watch dance classes, and definitely go see a student performance," says Donna Faye Burchfield, director of the School of Dance at the University of the Arts, in Philadelphia, PA.
• Many colleges ask for teacher recommendations with your application. Green says that sophomore year is a good time to start developing relationships with dance instructors or your favorite academic teachers whom you might ask to write those letters of recommendation. "Be a leader in class and ask for their advice," Green says "You want to make sure they get to know you."
The summer between your sophomore and junior years:
• Many college dance programs offer summer intensives for prospective students. Attending one can be a great way to determine if you like a particular school—and keep up your training during  the summer break. "You can get a slice of what life may be like at that college or university," Walker says.
• "Start doing some research on what the curriculum looks like at your prospective schools," Walker says. Do you want a school that focuses on a certain technique? One that gives students opportunities to choreograph? Ask yourself if you're leaning toward a conservatory program (with a BFA track), or if you might want to double-major and focus on schools with BA programs.
Your junior year:
Fall:
• Remember that list of activities and awards you started your freshman year? Now's the time to transform it into your college-application resumé. Be sure to include your academic and dance achievements, along with any clubs, volunteer work or part-time jobs you do outside of school or dance.
• Attend college open houses and fairs—you may discover programs you hadn't previously considered.
Spring:
• Take the SAT and/or ACT. If you wait until senior year to take these tests, Green warns, you'll have fewer early-application options. This also gives you time to retake the test if you'd like.
• Study! "Many schools will make admissions decisions based on junior grades," Green says.
• Research scholarship opportunities. Find out each scholarship's specific requirements.
• Ask teachers for recommendations—and give them a deadline of at least two weeks before they're due. Walker advises asking teachers in person and then following up with an email that includes your resumé. Having that information handy will make it easier for your teachers to write personalized recommendations.
The summer between your junior and senior years:
• Choose a solo you'll use for college auditions and start polishing it. It can be something you've already performed, or you can choreograph one yourself.
• Write the first draft of your application essay(s).
• Finalize the list of schools you want to apply to and take note of each program's application deadlines and audition requirements. Don't forget about the documents you'll need, such as transcripts, letters of recommendation and income records (for financial aid packages).
• Try to take a few master classes in unfamiliar techniques, like modern or African dance. These new experiences will give you a leg up before auditions, which can often include styles you might not be comfortable with.
Your senior year:
Fall:
• Schedule auditions. If the school allows, Burchfield recommends taking a class with current students while you're on campus. Some programs will even count the class as your audition.
• Present yourself professionally online. This might include limiting public access to your social media accounts or adjusting how others can tag you. "You should always be the one in control of your internet presence," Green says—not your friends.
• Complete and submit all applications, and make sure your transcripts and recommendations are in order. If you're applying to conservatories, keep in mind that there might be a supplement to the Common Application (or even a supplement to a school's individual app) where you'll be asked about your dance training. Don't procrastinate! Walker says students often underestimate how much time these additional applications can take.
Spring:
• Fill out the Free Application for Federal Student Aid (FAFSA), which is available January 1.
Post-application:
Congratulations—you did it! Beware of falling victim to senioritis, though: Colleges will still look at grades from your final semester. And remember to finalize your plans quickly. Most final decisions are due by May 1, the national college acceptance deadline.


Get Dance Spirit in your inbox