Sep. 18, 2012 07:21PM EST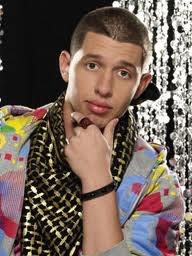 Let's talk about Phillip Chbeeb for a second. You know, the insanely awesome popper from "So You Think You Can Dance" Season 5? And a member of I.aM.mE—the Season 6 "America's Best Dance Crew" champs?  Lately, he's been popping up all over the Internets and we couldn't be happier about it. Not only does he seem like a genuinely sweet guy (What is it with these hip-hop boys?! tWitch, Cyrus, Joshua—swoon!), but he's SICK. As in so ridiculously talented you can't take your eyes off him sick. Don't believe me? Watch him become water. Yep, you read that right—water. (It starts off a bit slow, but at 1:00, your jaw will drop.)
Jun. 15, 2012 02:28PM EST

We all know drinking water is important for dancers, especially when the temperature is sky-high and you're soaked in sweat during class. But with all the benefits sports drinks claim to have, should you be supplementing your hydration with those, too?
DS
consulted dance nutrition experts Marie Elena Scioscia, MS, RD, CDN, of The Ailey School, and Peggy Swistak, MS, RD, CD, of Pacific Northwest Ballet, to get the lowdown on popular sports beverages.
Coconut Water
Claim: The high potassium content in coconut water makes it a better choice than sports drinks for optimal performance.
Verdict: It's not bad, but it's no miracle drink.
Coconut water is fairly low in calories and has more potassium per serving than a banana—so if you like the taste, it's a good choice. "But if you're exercising heavily and sweating profusely, you'll do better with a traditional sports drink like Gatorade for electrolyte replacement," Scioscia explains.
Vitaminwater
Claim: In addition to providing vitamins, different flavors promise "energy," "revival," "glow" and more.
Verdict: The claims are mostly false and the vitamins are most likely unnecessary.
"If you're eating well, taking a multivitamin and drinking vitaminwater, you could be getting too many vitamins, which is just as dangerous as too few vitamins," Scioscia says. Swistak adds, "The labeling of 'energy,' 'weight loss,' 'antioxidants,' etc., is misleading—there's not enough of any ingredient to do anything of the sort."
Coffee and Energy Drinks
Claim: The caffeine will give you energy.
Verdict: Depending on how your body reacts to caffeine, that's possibly true. But these aren't the best choices for hydration and should be used sparingly.
"Caffeinated drinks could help rev up your energy, but too much caffeine can dehydrate you and waste B vitamins," says Scioscia. Overloading on caffeine can also cause "irritability, shakiness or an upset stomach," Swistak says.
"Exotic" Fruit Drinks (like Fuze and açaí-berry drinks)
Claim: Like vitaminwater, these drinks promise a variety of things, such as weight loss and increased stamina.
Verdict: They won't hurt you, but they won't help you much, either.
"None of the claims these kinds of drinks make have been proven true," Swistak says. "They might taste good though, so there's no problem with drinking them—if you can afford the extra calories."
Gatorade
Claim: Gatorade replenishes electrolytes lost through sweat and stimulates thirst so you'll be sure to drink enough to rehydrate.
Verdict: It lives up to its claim! Gatorade is one of your best options.
Gatorade is great for replacing electrolytes, according to Scioscia. Not only will it quench your thirst, but it will also prevent an electrolyte imbalance, enabling you to keep dancing. The low-calorie version is your best bet.
The Sweaty Truth
Electrolytes, such as sodium, chloride, potassium, magnesium and calcium, keep your muscles and nerves functioning, which is why they're so important for dancers. You lose electrolytes when you sweat—in fact, you may even find that your skin gets salty because of the sodium leaving your body. Failure to replenish your electrolytes can cause cramping, nausea, light-headedness and spasms. Yikes!
The Bottom Line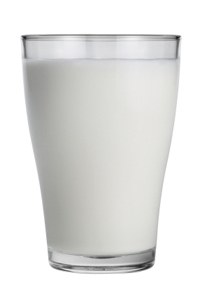 Most fluids you drink (excluding alcohol) will prevent dehydration. Even watery fruits and veggies can help keep you hydrated. But be wary of advertising claims on sports beverages. Unless you're in dire need of electrolytes, your safest bet is plain old water—zero calories, zero potentially harmful side effects! You can always add a slice of lime or lemon for flavor.
Drinking at least one glass of milk a day can sharpen your brain function and improve your memory, according to a recent study in the International Dairy Journal. Researchers found that those who consumed dairy regularly performed better on eight different memory tests. This benefit extends to all milk products, so snacking on yogurt or a piece of cheese before class just might help you remember those tricky combinations!
Apr. 20, 2012 02:38PM EST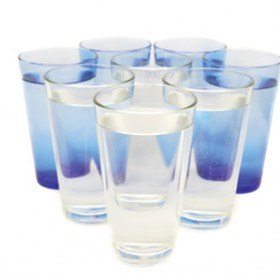 Hydrate for Happiness
Do you often find yourself feeling tired, grumpy and ready to leave the studio, even though you still have three hours of rehearsal? You may need to take a water break. According to a new study published in The Journal of Nutrition, mild dehydration can put you in a bad mood and cause fatigue and headaches. Stay healthy and happy in rehearsal by hydrating throughout the day and in the studio.  —Michael Anne Bailey
Eat Health—Even When You're Out
Eating healthy at restaurants can sometimes seem overwhelming—after all, you're not the one in the kitchen. But don't be hesitant to request some simple health-conscious changes to your meal. A few easy swaps can mean a huge difference when it comes to cutting fat and calories and adding the nutrients you need to dance strong.  —Caroline Lewis-Jones
4 Tips to Remember When Eating Out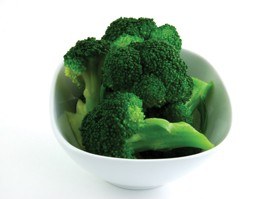 Many restaurants have a breadbasket. To help with portion control, ask the server to bring out just one piece per person. Also, instead of using butter or oil on your bread, ask for balsamic vinegar to cut calories and fat.
Most meals come with a side or two. Swap out fried options for steamed veggies or a side salad with light dressing.
Skip the entrée and order a bunch of small sides instead. You'll get to try different foods and choose healthy options. For example, when I go to an Asian restaurant I may get a brown rice sushi roll, miso soup and an order of steamed edamame.
If you decide to go with a heavier entrée, request the sauce on the side. You can also ask the chef to go light on the oil or butter and salt when preparing your food.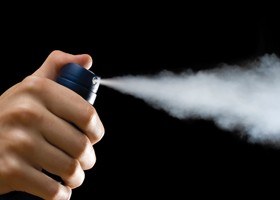 DID YOU KNOW? 
The antiperspirant you use on your underarms will keep your feet dry, too. Sweaty not to mention stinky! feetespecially when you're constantly shoving them into not-so breathable pointe shoesare the perfect breeding ground for bacteria and foot fungus. Head to the store and pick up some aerosol antiperspirant: Your feet and your friends will thank you.  —MAB
Stressed out? Try blogging. A new study in the journal Psychological Services says that writing about your woes (like not getting cast in the part you auditioned for!) online can be therapeutic and relieve social distress.


Get Dance Spirit in your inbox