Alfonso Ribeiro!!!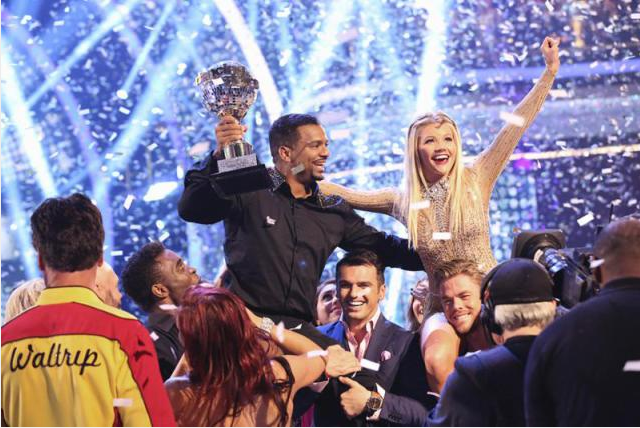 (photo via AJC.com)
I, for one, am thrilled. I've been #TeamWitfonso since day one. From that first jive, to the Carlton dance, to that paso trio, this dynamic duo has had so many memorable moments throughout the season—and I can't help but feel a little proud.
OK, OK. Enough gushing! On to our highlights from the two part "Dancing with the Stars" Season 19 finale extravaganza.
It all started off on Monday night, when the final four couples competed for the Top 3 spots. Each couple performed twice: one "judge's pick" and one freestyle. As per "DWTS" ushe, it was the freestyle round that really struck a chord—with the audience and the judges. All teams earned perfect 40s, but in my opinion, Sadie Robertson and Alfonso Ribeiro out-danced their opponents. TBH, it could've been Mark Ballas and Witney Carson's keen eye for choreo that won me over.
I'm a complete sucker when it comes to classic video games, so Mark and Sadie's Super Mario Bros.-themed freestyle dance gave me all of the nostalgia feels. That moment when Sadie popped into the air like those piranha plants that would pop out of those green pipe thingies?!? (My nerd is showing...) Gah it was just so, so good.
When Witney revealed that Alfonso would be tap dancing in the finale, I just about lost it. And let me tell you, their freestyle to "Sing, Sing, Sing" would've made the Tap Dancing Kid proud.
But the absolute highlight of Monday night had to be the live performance by the cast of the upcoming remake of Annie, starring Quvenzhane Wallis. The girls performed a show-stopping routine to "It's a Hard Knock Life," choreographed by Mandy Moore.
At the end of the show, Bethany Mota and Derek Hough were eliminated, leaving Alfonso Ribeiro, Sadie Robertson and Janel Parrish to battle it out for the Mirror Ball Trophy.
Last night's episode felt more like a celebration than a competition (although, I'm sure the Top 3 were sweatin' in their boots...err dancing shoes). The show brought pack eliminated contestants to revisit some season faves, and we got a good dose of candid behind-the-scenes clips. Most importantly, we got to see the pros do their thing! #Finally. We've been asking for more performances from the Pro Troupe Team all season.
First, we got to see Lindsay Arnold and Artem Chigvintsev dance a SMOKIN' hot routine to Nick Jonas' live performance of "Jealous."
Then, the ladies of "DWTS" got "All About That Bass" with Meghan Trainor.
But nothing from last night's show could top Alfonso and Witney's reaction when they earned that coveted Mirror Ball Trophy. So many emotions!! Congrats, #TeamWitfonso, you totally deserve it. I'll let Carlton Banks have the final word (read: dance) on this one, folks.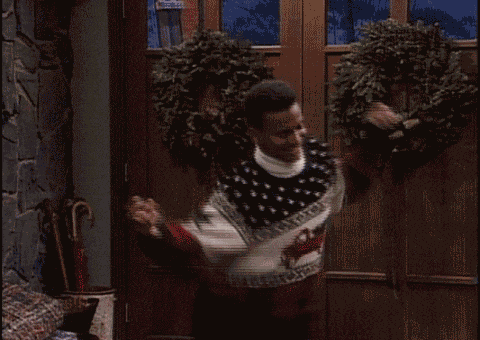 The string of amazing, tiny dancers continues, and this week we have a ballroom baby for you.
Eight-year-old Charlie completely nails Patrick Swayze's hips from Dirty Dancing. While he doesn't provide much variation on the basic ballroom step that Swayze's character uses in the final scene of the movie, that doesn't stop him from performing full out. Ballroom newbs on "So You Think You Can Dance" could learn a thing or two from this kid's commitment and lack of self-consciousness.
Charlie met Alfonso Ribeiro and Witney Carson backstage at a taping of the The Queen Latifah Show, where he showed off his moves.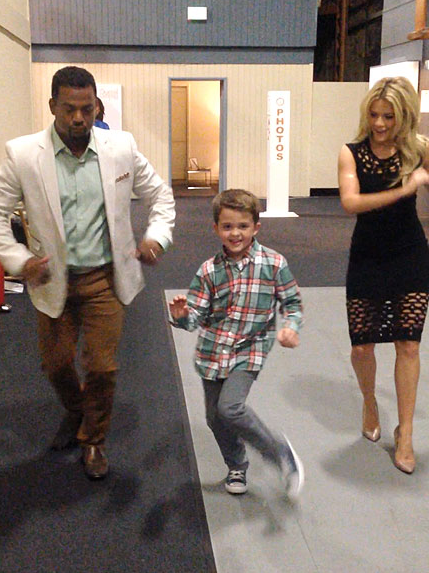 (Photo via People magazine)
If that wasn't enough cuteness, there's also a video of four-year-old Charlie performing his version of Michael Jackson's "Thriller." He's hilariously adorable and it's actually kind of amazing how much swagger he had, even as a toddler. Check it out.
What do you do after you win "So You Think You Can Dance" and become super famous?
You go on to star in a dance movie, of course.
Plenty of our favorite "SYTYCD" vets (and former DS cover stars) have taken to the big screen—Kathryn McCormick and tWitch had starring roles in Step Up Revolution, and the dance casts in Step Up 3D, Footloose and Fame were packed with familiar faces.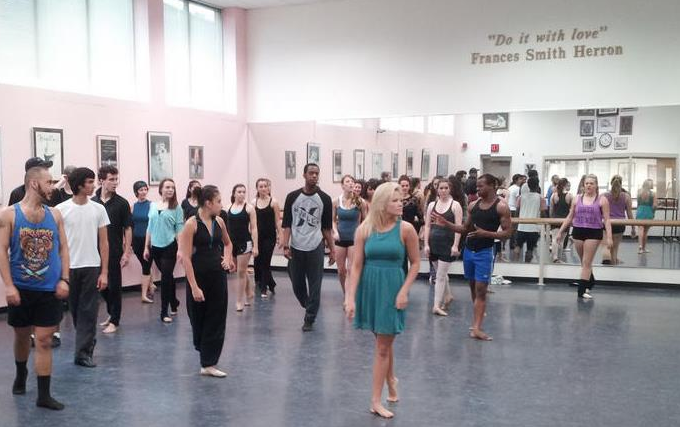 Now, three more "SYTYCD" alums, including two former winners, are graduating from the small screens to the silver ones: Russell Ferguson (Season 6 winner), Chehon Wespi-Tschopp (Season 9 winner) and Witney Carson are all set to star in the upcoming East Side Story film, produced by David Winters. Plus, Brandon Bryant (Season 5) choreographed for the movie.
A bit of background: David Winters knows his stuff. He was in the original West Side Story production on Broadway and now he's making this film to show off an "all-star dance cast." The plot is based off Shakespeare's Romeo & Juliet, and it looks like the movie will be part Dirty Dancing, part High School Musical, part West Side Story and part who-cares-these-dancers-are-awesome.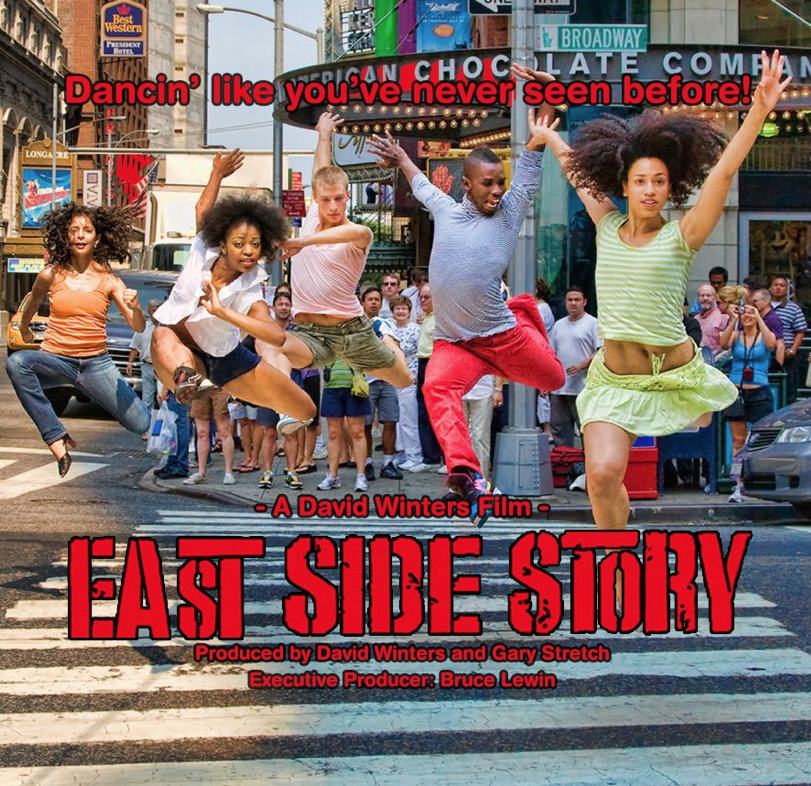 The film is still in its infant stages and some casting is still being done as scenes are filmed. (We suggest following the film's Facebook page—casting announcements are posted regularly—and checking out the East Side Story website.)
Here's a local news clip about the film featuring our December 2012 cover boy, Chehon!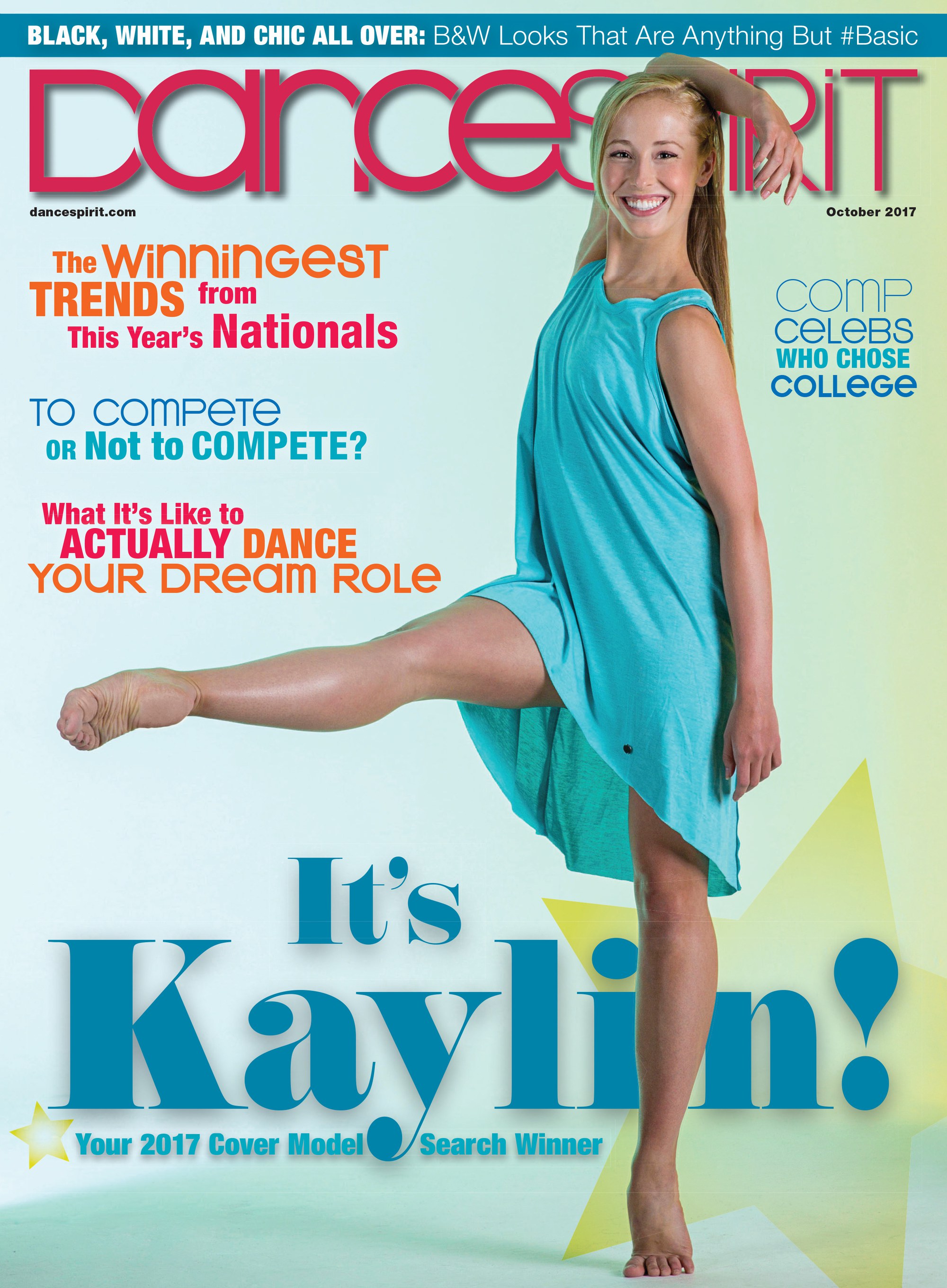 Get Dance Spirit in your inbox