May. 23, 2017 01:11PM EST
Via @quinn_starner on Instagram
Nearly 80,000 dance-loving Instagram followers can't be wrong: Quinn Starner is one to watch. And what's just as impressive as the 15-year-old's rabid online following is her ever-growing list of competition accolades. Quinn, who trains at Indiana Ballet Conservatory and Stars Dance Company, been named first runner-up at The Dance Awards for two years in a row (as a junior and a teen); was the 2016 West Coast Dance Explosion Teen National Champion; earned first place in contemporary and third place in the classical division at Youth America Grand Prix Regionals in Pittsburgh last year; has won the Grand Prix Award at ADC|IBC; and was a gold medalist at World Ballet Art Competition Grand Prix. Plus, she made it to the Academy round on last year's "So You Think You Can Dance: The Next Generation," and has performed as Clara in the Radio City Christmas Spectacular. Here's what Quinn has to say about her favorite songs, teachers, and career highlights.
Keep reading...
Show less
Mar. 23, 2017 07:22PM EST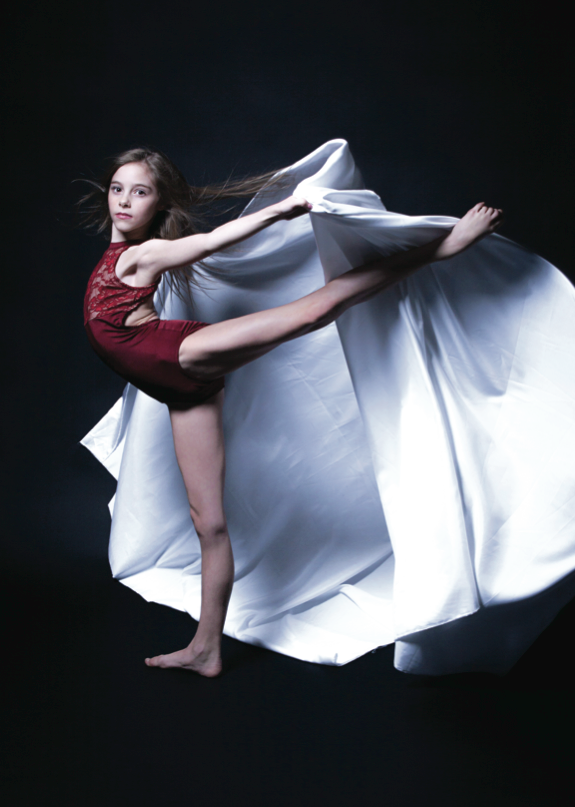 (photo by Chehon Wespi-Tschopp, courtesy Elizabeth Gay)
Avery Gay's chameleonlike abilities have earned her comp-world celebrity. In a testament to her versatility, she won the 2015 Hope Award—a prize reserved for the best classical and contemporary dancer in the pre-competitive age bracket—at the Youth America Grand Prix Las Vegas semifinals. Then she won it again at the 2016 Austin, TX semifinals.
Considering her strong work ethic and love of performing, it's no surprise the 12-year-old didn't stop there: She also scooped up the bronze medal in her age bracket at the 2015 YAGP NYC finals, was named The Dance Awards 2015 Mini Division Best Dancer in Las Vegas and is a member of the 2016 Beat Squad at DancerPalooza in L.A.
Avery logs 30 to 35 hours per week at Master Ballet Academy in Scottsdale, AZ, honing her classical technique. To accommodate her intense schedule, she attends public school in the morning before hitting the studio. This summer, Avery will have the opportunity to perform at the Gala de Danza in Cabo San Lucas, Mexico, alongside other top pre-professionals and international stars.
"I love to act onstage. I always come up with a story, even in a contemporary piece."
Fast Facts
Birthday: May 25, 2004
Favorite musical group: The Beach Boys
Favorite dancers: Gisele Bethea and Maria Kochetkova
Hidden talent: "I'm obsessed with organizing things."
Favorite food: Pickles
Stress reliever: A hot bath with Epsom salts
Dream role: "Odile in Swan Lake. I love her attitude and drama."
Her dancing in three words: "Technical, powerful and dramatic"
Advice for Dance Spirit readers: "Hard work always pays off."
Mar. 23, 2017 06:30PM EST
Kenedy Kallas is the complete package. Drool-worthy feet? Check. Effortless extension? Check. Work ethic and humility? Check and check. Naturally, the 15-year-old dancer's list of career accomplishments is sparkling. In 2015 alone, Kallas was 1st runner-up in the Teen Female division at The Dance Awards in NYC, and performed at the "Stars of Today Meet the Stars of Tomorrow" gala at the Youth America Grand Prix.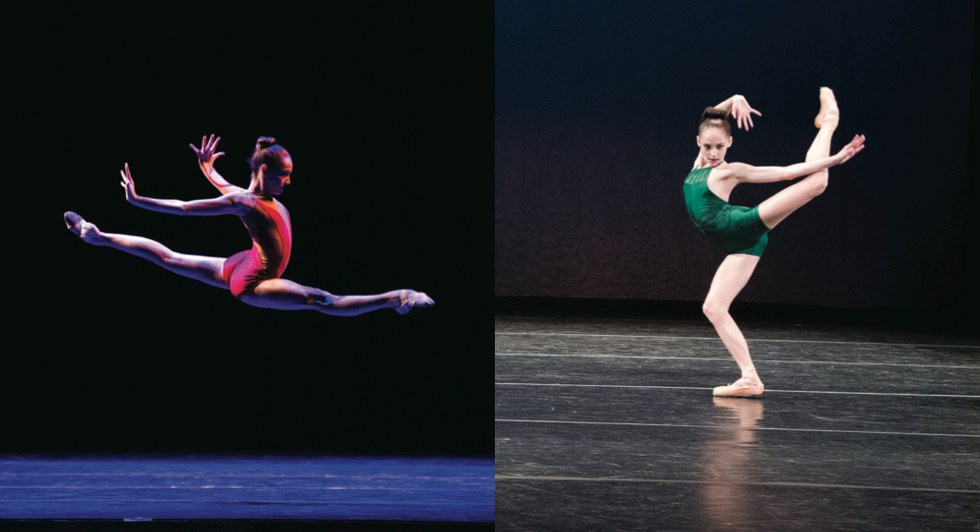 (Photos by Taylor Brandt, courtesy Brandt)
FAST FACTS
Name: Kenedy Kallas
Birthday: April 20, 2000
Hometown: Draper, UT
Studio: Ballet West Academy
Favorite dancer: Sylvie Guillem
Favorite food: Mashed potatoes
Favorite TV show: "New Girl"
Dream roles: Odette/Odile in Swan Lake, and Jiří Kylián's Overgrown Path
Three words that describe her dancing: "Technical, emotional and free"
Advice for Dance Spirit readers: "Continue working as hard as you can, because it really does pay off."
Mar. 23, 2017 05:30PM EST
The moment 11-year-old Jezzaeyah "Jezzy" Slack takes the stage, she's in complete control. She has the musicality, maturity and movement quality of dancers twice her age, her facial expressions are wonderfully genuine and she's got legs for days. Judges have definitely noticed: She snagged the Mini Best Dancer title at the 2015 Dance Awards in July, after placing in the Top 11 in 2014. When Jezzy's not busy traveling to competitions, you can find her at home in Canada, perfecting her already-stellar technique at the Joanne Chapman School of Dance in Brampton, Ontario.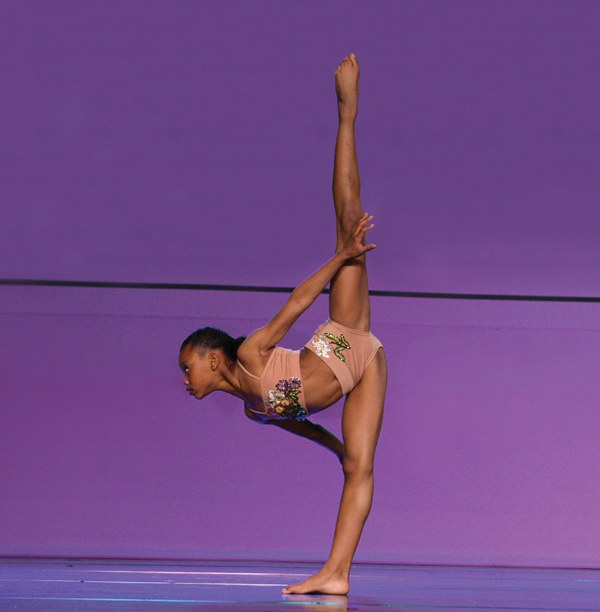 At Hall of Fame Dance Challenge (Photo by Hall of Fame Productions, courtesy Dana Chapman-Carroll)
"When I won Mini Best Dancer at The Dance Awards, I was so happy I cried! After it was all over and I had a chance to think about it, I realized how hard work really does pay off."
Fast Facts
Birthday: March 19, 2004
Hometown: Brampton, Ontario, Canada
Studio: Joanne Chapman School of Dance
Nicknames: Jezzy or Jay-Z
Favorite meal: Quinoa and fish with steamed vegetables
Dancer she'd love to work with: "Misty Copeland!"
Dream job: Professional dancer, cardiologist or surgeon
Pre-performance ritual: "I do a special handshake with my friends, visualize my routine and pray."


Get Dance Spirit in your inbox