Kalea Hidalgo (Photo by 567 Photography, courtesy Stacey Hidalgo)
Kalea (pronounced kah-LAY-uh) Hidalgo knows how to move. Her decisive, dynamic dancing commands the stage: She gobbles up space so confidently it's hard to believe you're watching a mere tween. Unsurprisingly, that presence and power have started turning heads in a serious way. Not only did Talia Favia choreograph one of her solos in 2017, but Kalea also recently signed with Bloc Talent Agency in L.A. and, last summer, placed first overall in the junior contemporary solo category at Radix Nationals.
"When you're out on the dance floor, don't ask for permission—ask for forgiveness."—Kalea Hidalgo
Keep reading...
Show less
Photo by Romy Young Photography, courtesy Shontal Harris
Watching Kyndall Harris dance, you understand immediately why she was chosen for Janet Jackson's Unbreakable World Tour: Her musicality, energy, and natural stage presence bring to mind a younger version of Jackson herself. Kyndall's first major gig—with the Memphis Grizzlies junior dance team—came at the tender age of 6, and her star has only risen since. You probably saw Kyndall compete alongside Taylor Hatala on "World of Dance" last summer, and videos for big names like Jackson and Chris Brown have built her a solid YouTube following—more than 17,000 subscribers at press time.
"Always stay hungry, follow your dreams, and never forget to work hard."—Kyndall Harris
Keep reading...
Show less
Fourteen-year-old Kennadi Boese is a teenage dance superhero. For one thing, she's successfully living a double life. One day, she's studying dance and going to school in Colorado like a normal teenager; the next, she's booking major L.A. gigs like the Kids' Choice Sports Awards. It's not just Kennadi's schedule that's super-powered: Her turns are effortless and endless, and she's crazy-versatile (flamenco, anyone?).
"It doesn't matter where you're coming from or how long you've been dancing. You can always accomplish your dreams, because you are capable of more than you think!"— Kennadi Boese
Keep reading...
Show less
Via @quinn_starner on Instagram
Nearly 80,000 dance-loving Instagram followers can't be wrong: Quinn Starner is one to watch. And what's just as impressive as the 15-year-old's rabid online following is her ever-growing list of competition accolades. Quinn, who trains at Indiana Ballet Conservatory and Stars Dance Company, been named first runner-up at The Dance Awards for two years in a row (as a junior and a teen); was the 2016 West Coast Dance Explosion Teen National Champion; earned first place in contemporary and third place in the classical division at Youth America Grand Prix Regionals in Pittsburgh last year; has won the Grand Prix Award at ADC|IBC; and was a gold medalist at World Ballet Art Competition Grand Prix. Plus, she made it to the Academy round on last year's "So You Think You Can Dance: The Next Generation," and has performed as Clara in the Radio City Christmas Spectacular. Here's what Quinn has to say about her favorite songs, teachers, and career highlights.
Keep reading...
Show less
Chehon Wespi-Tschopp, courtesy Elizabeth Gay
Avery Gay's chameleonlike abilities have earned her comp-world celebrity. In a testament to her versatility, she won the 2015 Hope Award—a prize reserved for the best classical and contemporary dancer in the pre-competitive age bracket—at the Youth America Grand Prix Las Vegas semifinals. Then she won it again at the 2016 Austin, TX semifinals.
Keep reading...
Show less
Taylor Brandt (courtesy Brandt)
Kenedy Kallas is the complete package. Drool-worthy feet? Check. Effortless extension? Check. Work ethic and humility? Check and check. Naturally, the 15-year-old dancer's list of career accomplishments is sparkling. In 2015 alone, Kallas was 1st runner-up in the Teen Female division at The Dance Awards in NYC, and performed at the "Stars of Today Meet the Stars of Tomorrow" gala at the Youth America Grand Prix.
Keep reading...
Show less
The moment 11-year-old Jezzaeyah "Jezzy" Slack takes the stage, she's in complete control. She has the musicality, maturity and movement quality of dancers twice her age, her facial expressions are wonderfully genuine and she's got legs for days. Judges have definitely noticed: She snagged the Mini Best Dancer title at the 2015 Dance Awards in July, after placing in the Top 11 in 2014. When Jezzy's not busy traveling to competitions, you can find her at home in Canada, perfecting her already-stellar technique at the Joanne Chapman School of Dance in Brampton, Ontario.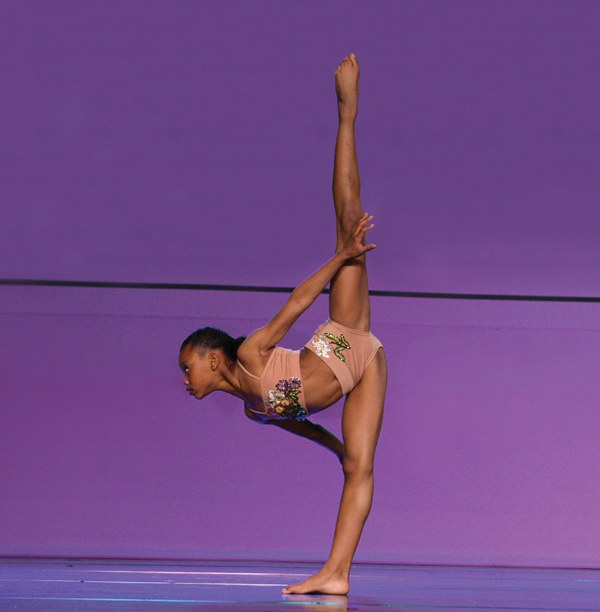 At Hall of Fame Dance Challenge (Photo by Hall of Fame Productions, courtesy Dana Chapman-Carroll)
"When I won Mini Best Dancer at The Dance Awards, I was so happy I cried! After it was all over and I had a chance to think about it, I realized how hard work really does pay off."
Fast Facts
Birthday: March 19, 2004
Hometown: Brampton, Ontario, Canada
Studio: Joanne Chapman School of Dance
Nicknames: Jezzy or Jay-Z
Favorite meal: Quinoa and fish with steamed vegetables
Dancer she'd love to work with: "Misty Copeland!"
Dream job: Professional dancer, cardiologist or surgeon
Pre-performance ritual: "I do a special handshake with my friends, visualize my routine and pray."
On a scale of one to Beyoncé, 13-year-old Charlize Glass is pretty darn Beyoncé. Watching Charlize dance is like flipping through a series of perfect snapshots—each isolation of her body is that precise and finessed. And in 2014, a video of the young hip-hopper performing a Jose Hollywood routine to "Yoncé" got an Instagram shout-out from Queen Bey herself. That's just the cherry on top of Charlize's already impressive list of accomplishments, which includes performing on "The Ellen DeGeneres Show," winning first runner-up on "America's Best Dance Crew" with 8 Flavahz Crew and dancing in music videos for Willow Smith, Ciara and Justin Bieber. Most recently, Charlize has been traveling the country with The PULSE on Tour as a 2014–2015 Elite Protégé.
"It would be a dream come true to dance with Beyoncé. She's had such an impact on my career so far."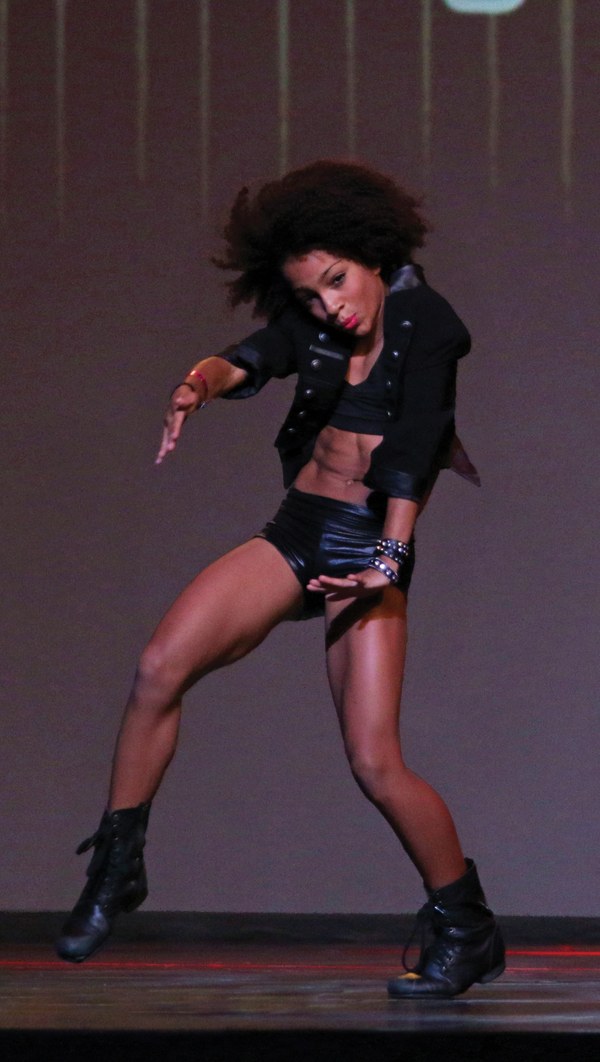 (Photo by Rick Clark Photography, courtesy the Glasses)
Fast Facts
Birthday: November 27, 2001
Hometown: L.A.
Dance studios: The Rage Complex, Academy of Dance Westlake Village, Soul Motion and Movement Lifestyle
Secret talent: "I like to speak in cat language to my four cats."
If she weren't a dancer, she'd be… a track and field sprinter.
Dance mentor: Marcelo Pacleb, the creator of 8 Flavahz Crew
Favorite meal: chicken, broccoli and rice with apple pie and cookie dough
Dream job: "I want to choreograph for major artists—or at conventions like The PULSE!"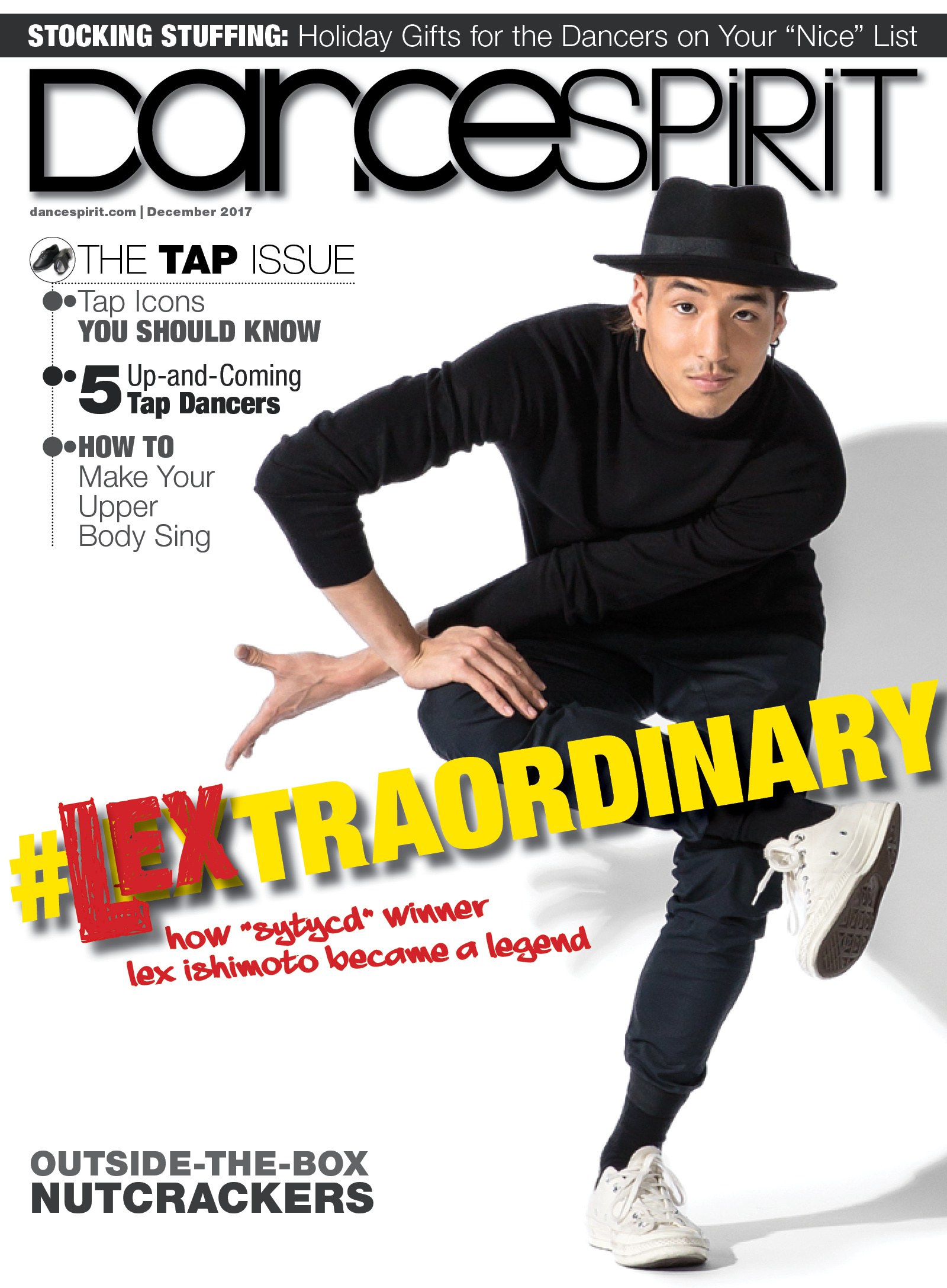 Get Dance Spirit in your inbox