Jun. 03, 2016 11:54AM EST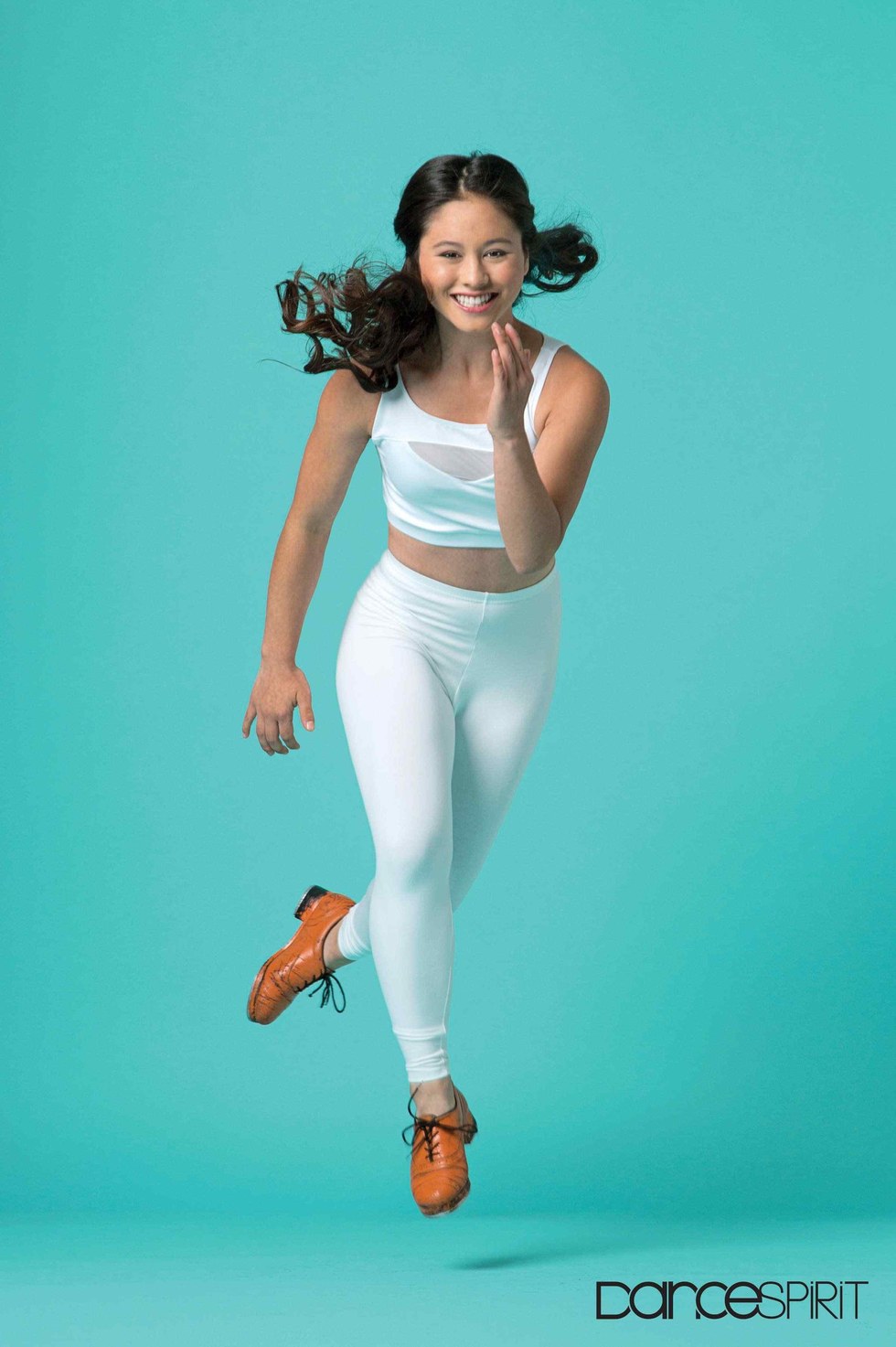 Michelle May (photo by Erin Baiano)
The National YoungArts Foundation offers a yearly award to talented young people in the visual, literary, design and performing arts fields. In 2017, that could be you!
Many of the dancers we know and love have been recognized by the YoungArts Foundation—like our 2015 Cover Model Search winner Michelle May. Dancers of any discipline can apply, and will be adjudicated by a panel of dance-world luminaries, some of whom are drawn from this slightly staggering list of YoungArts Master Artists.
YoungArts will be accepting applications through October 14, so you have plenty of time to polish your resume. Good luck!
Apr. 10, 2015 07:00AM EST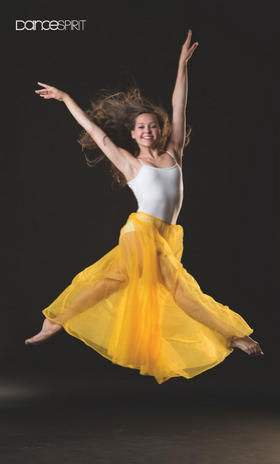 Sarah Pippin (photo by Erin Baiano)
The National YoungArts Foundation offers a yearly award to talented young people in the visual, literary, design and performing arts fields. In 2016, that could be you!
Many of the dancers we know and love have been recognized by the YoungArts Foundation—in 2015 alone finalists included Sarah Pippin, one of our 2014 CMS finalists; honorable mentions included our 2013 CMS winner Hayden Hopkins, tap queen Devin Ruth and our comp crush (and one of the stars of our web series "The Road to Nationals") Jake Tribus; and merit winners included our other 2014 CMS finalist Alyssa Allen.
Whew! That's a lot of talent in one lineup. (Also, do we know how to pick them or what?) YoungArts will be accepting applicants from April to October, so you have plenty of time to polish your application. Dream of joining the ranks of Sarah, Ricky Ubeda and Desmond Richardson? Apply here!
Jan. 30, 2015 12:24PM EST
Earlier this month, 170 standout high schoolers ventured to Miami to participate in National YoungArts Week. The group of YoungArts finalists—whittled down from roughly 11,000 applicants nationwide—included 21 dancers, and they were treated to master classes with artists like former New York City Ballet principal Phillip Neal (who's a YoungArts alum himself), Miami City Ballet director Lourdes Lopez and Montreal's RUBBERBANDance Group director Victor Quijada. Sounds pretty great, amirite?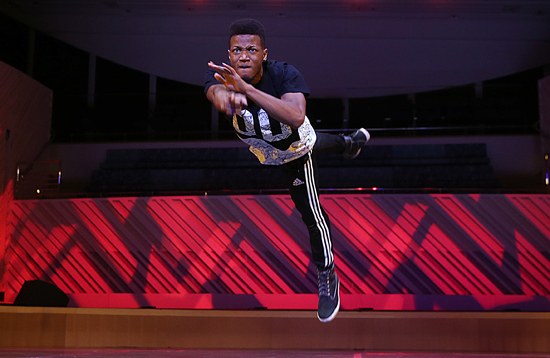 Dance finalist Kaleb Sims from Jacksonville, FL (Pedro Portal, Courtesy YoungArts)
It gets better. Throughout the week, students are further adjudicated for a chance to win monetary awards (ranging from $1,000 to $10,000), and they're considered for nomination as 2015 U.S. Presidential Scholars in the Arts. Dance finalists are following in some pretty giant footsteps: Desmond Richardson, Ida Saki, American Ballet Theatre CEO Rachel Moore—even Ricky Ubeda!—were all YoungArts winners.
This year, two very familiar names joined the ranks as YoungArts alumni—Dance Spirit Cover Model Search winner Hayden Hopkins and finalist Sarah Pippin! Congrats, ladies!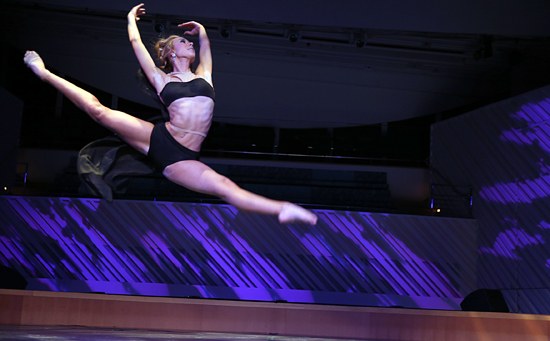 Hayden Hopkins at YoungArts Week in Miami (Pedro Portal, Courtesy YoungArts)
For those of us not in Miami, YoungArts posts all finalists' performances on their YouTube channel. Check out Sarah and Hayden's solos below, and then click here to watch the others. And to get details about applying for next year, visit youngarts.org.
Here's Hayden:
Here's Sarah:
And here's a special gift for making it all the way through this blog—Ricky Ubeda's performance from the 2014 National YoungArts Week in Miami:
Jun. 02, 2013 07:30AM EST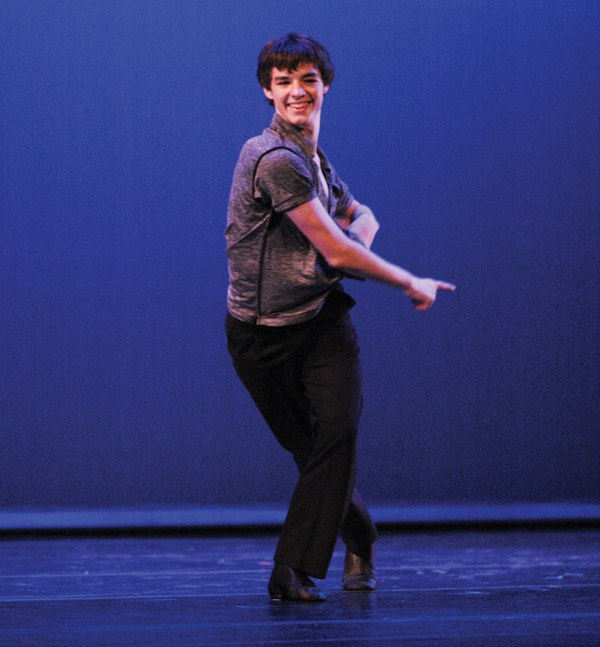 A young Billy Bell at YoungArts Week 2008 (by Juan Cabrera)
As of this week, applications for the National YoungArts Foundation's 2014 program are officially being accepted! The list of now-famous YoungArts alumni is a long one: Longtime Alvin Ailey dancer Linda Celeste Sims was a 1994 YoungArts Winner for dance, and choreographic genius Billy Bell was also a winner (in 2008), to name just two. So the thought of applying might have you quaking in your jazz booties. But the career-advancing opportunities offered by this program are way too amazing to be missed. YoungArts participants invariably go on to make their dreams come true—at The Juilliard School or American Ballet Theater, on the Great White Way or on "So You Think You Can Dance." Still need more motivation? Read on for 5 reasons that "Apply to YoungArts!" should be #1 on your summertime to-do list.
YoungArts accepts applications for a whopping six different disciplinary categories: ballet, modern, jazz, tap, choreography and world dance. So whether your skills lie in bourrées or Bharata Natyam, YoungArts is ready and eager to recognize your talent and accomplishments.
The 2014 application is available online through October 18. So you've got plenty of time (almost five months!) to make sure that audition video shows off all of your awesome technique and artistry.
You could be on TV! The Emmy-nominated HBO series "YoungArts MasterClass" is full of inspiring scenes from YoungArts Week, when finalists travel to the organization's Miami headquarters to learn from the best of the best. Thanks to YoungArts, you could find yourself dancing with the likes of Bill T. Jones, and then watching your career-changing experience play out on national television.
Don't want to be a performer for your entire career? No problem! Tons of YoungArts alumni have used the knowledge and connections they gain from the program to branch out within the dance world. Co-founder of Complexions Contemporary Ballet Desmond Richardson trained with YoungArts, and so did American Ballet Theatre's CEO Rachel Moore.
One word: networking. And not just with fellow dancers. YoungArts offers training, scholarships and performance opportunities to 15-18 year olds who show exceptional ability in all areas of the arts. As a YoungArts Finalist, you'll meet phenomenal singers, musicians, actors, designers, writers, visual artists, filmmakers and photographers from across the country. Who knows? Some of them might one day be artistic collaborators of yours.
So what are you waiting for? Apply now for your spot in the next generation of YoungArts Finalists!


Get Dance Spirit in your inbox