Take Class For a Good Cause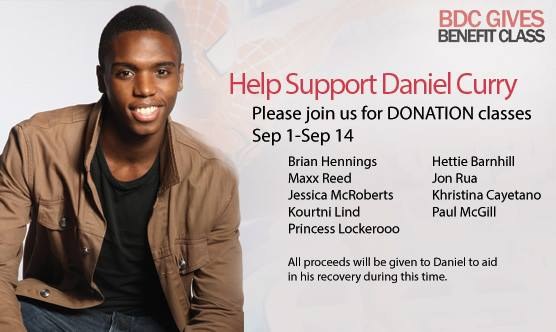 Last month, former Broadway Dance Center teacher Daniel Curry was seriously hurt during a performance of Broadway's Spider-man: Turn Off the Dark. Curry, a swing in the show, severely injured his foot and had to be taken to the hospital. The performance was canceled.
Anyone who knows the NYC dance community won't be surprised to learn that Curry's fellow teachers and dancers at BDC have come together to support the injured dancer. The teachers listed below will be donating the proceeds from their classes to help aid their friend's recovery. And the best part? You can help out, too! All you have to do is attend one of the classes—it's a win-win for everyone!
Maxx Reed
Int Adv URBAN FUSION
Wed, 9-10:30 pm
Sep 4
Int Adv URBAN FUSION
Fri, 9-10:30 pm
Sep 6
All Levels Singer's Dance Class
Sat, 6-7:30 pm
Sep 7
Khristina Cayetano
Int Adv STREET JAZZ/ INFUSED WAACKING
Sat, 7:30 pm -9
Sep 7
Int Adv CONTEMPORARY
Mon, 4:30-6 pm
Sep 9
Paul McGill
Int Adv CONTEMPORARY
Wed, 4:30-6 pm
Sep 11
All Levels WAACKING
Sat, 7:30-9 pm
Sep 14
Leah Morrison in Trisha Brown's If You Couldn't See Me, in which the soloist never faces the audience (photo by Julia Cervantes, courtesy Trisha Brown Dance Company)
Postmodern pioneer Trisha Brown redefined how dance is seen and felt. A founding member of Judson Dance Theater, Brown frequently collaborated with other experimental artists like Yvonne Rainer, Merce Cunningham, Twyla Tharp, and Steve Paxton.
She embraced pedestrian movement, pairing everyday gesture with rhythm and fluidity. "It's liquid," says Wendy Perron, who danced with Brown in the '60s and '70s. "Like a river with many tributaries, water coming out of a faucet, or being on a raft and seeing the water move away in different directions." Brown also pushed beyond stages with choreography in fields, museums—even on the sides of buildings.
Keep reading...
Show less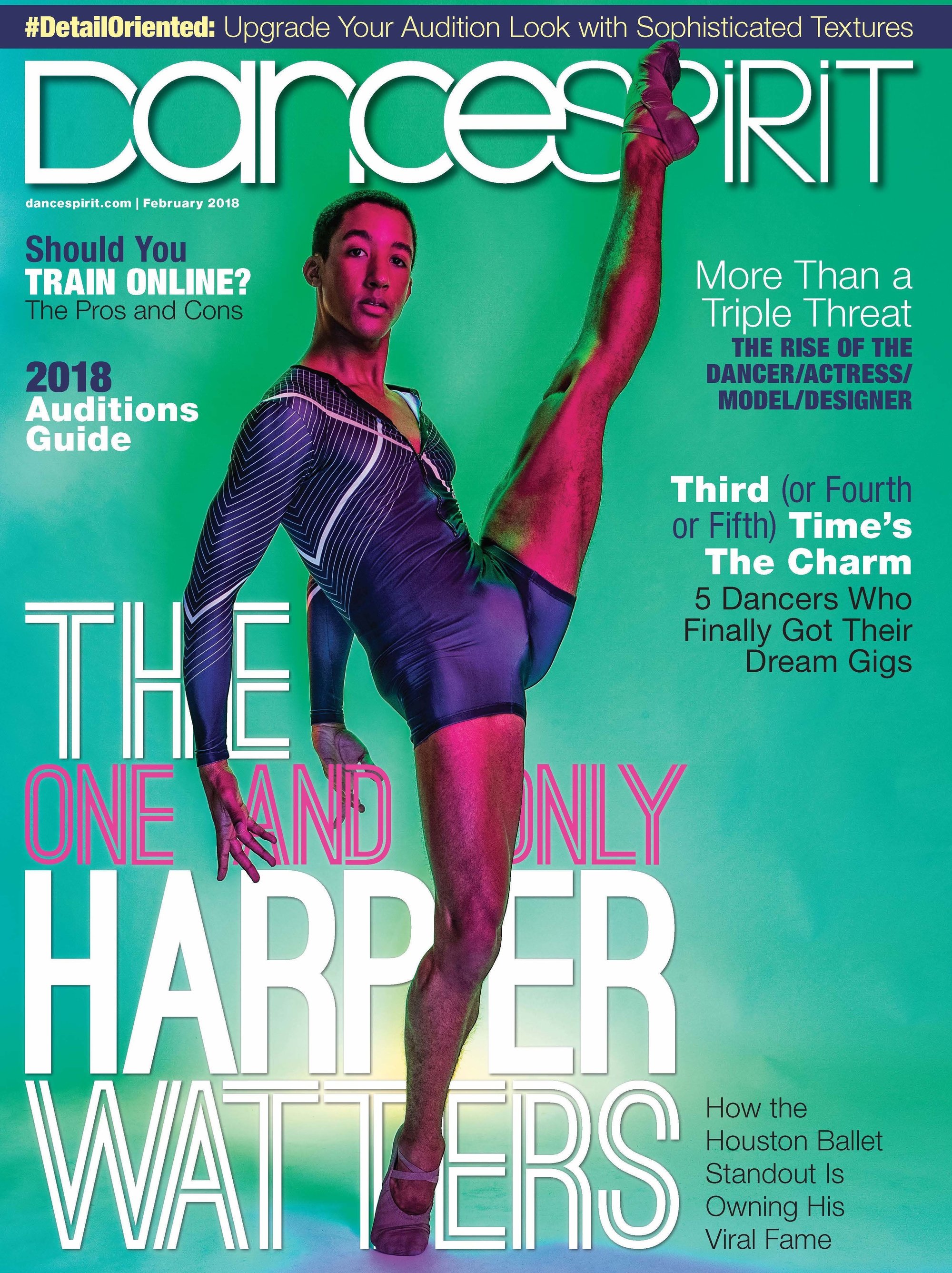 Get Dance Spirit in your inbox