Competition
Sep. 15, 2011 01:42PM EST
Growing up on the competition and convention circuit is great, but how do you transition from comp kid to working dancer? Travis Wall has been there—he competed with his mom's studio, Denise Wall's Dance Energy, then went on to become a Season 2 finalist and Emmy-nominated choreographer on "So You Think You Can Dance." He's choreographed for Adele and Florence and the Machine for performances at award shows and about "Dancing with the Stars." Now he's here to dish on what you need to know to make moves in the professional dance world.
1. Go to competitions and conventions to meet people.
I stopped competing when I was 16 to tour with conventions. I wanted to become more well-rounded, and as I traveled, I met other dancers and choreographers. I got my name out and made important connections. By breaking away from my studio and traveling on my own, I was able to meet people like Wade Robson, who I still work with today.
2. Be a familiar face.
When I'm teaching at a convention, I notice the dancers who come to city after city, year after year. I get to watch them improve over time and I start to care about their dancing. When I see these dancers taking class seriously, I take them seriously.
3. Make friends.
Next time you go to a competition or convention, look around at your fellow dancers. You'll probably be working—or even living—with them consistently for the rest of your career. When I was younger, I toured with New York City Dance Alliance. The dancers I assisted with are still my best friends. If you decide to move to L.A. or NYC, you may not know anyone at first. But you'll find people who are in the same boat as you, and they will become your friends for life.
4. Make smart decisions.
I can't say whether you should go to college or move to a city after high school. Neither decision is for everyone. Be smart and make an informed choice. Form an opinion by talking with your parents, your teachers and directors, judges or choreographers you've met at competitions. Say, "You've seen my dancing, you know me—this is what I think I want to do, but what do you think is the best decision?" Take it all in and then decide. Whatever you want to do is fine—just be educated about it.
5. Don't be bland.
No matter how good your dancing is, people beyond the comp world will make assumptions about you based on your dance background. Know how to dress for auditions and have confidence. A few years ago Jordan Casanova ("SYTYCD" Season 8) auditioned for me for the MTV Video Music Awards. She came in wearing a crop top and booty shorts with her hair down in her face. She had great legs, but I cut her because she wasn't interesting enough. I told her she was amazing, but she needed to stand out—and I suggested that she chop her hair off. The next time I saw her was at "SYTYCD" Vegas Week, with short hair—and she got on the show! I'm not saying everyone should go out and cut their hair, but you have to stand out and be exciting.
6. Never stop training.
If you move to L.A. to be a commercial dancer, keep taking contemporary classes. If you want to be on Broadway, stay in ballet class. Having solid technique will work to your advantage. Don't just wait around for a job—stay in the studio.
7. Be money savvy.
So many dancers move to L.A., can't get a job right away and then move back home because they don't have money. Don't set yourself up for that. Save up first, then suck it up if you have to and wait tables or work at Starbucks. If being a dancer is your dream, do what you have to do to make it happen. Swallowing your ego is the hardest part of moving to a city.
8. Be drama-free.
People want to work with the best dancers, but they also want to work with professionals. No one has time to baby you, worry about you or deal with your attitude problems. It's important who you associate yourself with. If you hang out with someone who has a bad name in the industry, people will equate you with that person. I will only work with people I believe in. I care how artists treat dancers and I won't work with choreographers who disrespect their dancers. Surround yourself with great people.
9. Have something extra.
Knowing how to tumble is practically a must today. Have a trick in your pocket that's more impressive than a grand jeté. Be ready to show your wow moment.
10. Don't sell yourself out.
Always stay true to who you are. Maintain your integrity in this industry, no matter what. Just be yourself.Want more Travis? He's got a new reality show coming out with his friends (and roommates!) Nick Lazzarini and Teddy Forance.
Where's Travis now? He's in Miami, working as a choreographer on his first movie: Step Up 4.
Win It
Sep. 05, 2017 12:10PM EST
Photos by Erin Baiano
It's time to get your pirouette on! From September 5th to September 30th, we're hosting a contest to find out who's the best turner of them all.

Put together your most impressive turning combo. Post a video online. Share your turns with us and thousands of other dancers around the world. And if our editors think you're the top turner, you'll win a fabulous prize.
Keep reading...
Show less
All of 18-year-old Kaylin Maggard's dreams—from scoring the title of National Senior Outstanding Dancer at New York City Dance Alliance Nationals to winning the 2017 Dance Spirit Cover Model Search—are coming true. And to anyone who knows the gorgeous contemporary dancer, that's no surprise.
From the moment the Dance Spirit staff met Kaylin, it was obvious her humility and talent would take her far. Not only did she go full-out during the photo shoot and class at Broadway Dance Center, but she was always cheering on, laughing with, and supporting her fellow CMS contestants Haley Hartsfield and Michelle Quiner. During the voting period, the social media world was abuzz with praise for her work ethic, positive attitude, and generosity.
Since her CMS trip to NYC, Kaylin's moved from her hometown of Columbia, MO, to the Big Apple for her freshman year at Juilliard, and is busy getting acquainted with the city. As for the future? She's taking it one opportunity at a time, but something tells us we'll be seeing this contemporary queen reach new heights every year.
Keep reading...
Show less
New York City principal Lauren Lovette has become an icon thanks to her emotional maturity and exceptional musicality. The 26-year-old quickly rose through the ranks after joining the company as an apprentice in 2009, reaching principal status in 2015. A Thousand Oaks, CA, native, Lovette started studying ballet seriously at age 11, at the Cary Ballet Conservatory in Cary, NC. After attending two summer courses at the School of American Ballet, she enrolled as a full-time student in 2006. Last year, she made her choreographic debut with For Clara, her first piece for NYCB. Catch her latest work this month during the company's fall season. —Courtney Bowers
Keep reading...
Show less
In our "Dear Katie" series, former NYCB soloist Kathryn Morgan answers your pressing dance questions. Have something you want to ask Katie? Email dearkatie@dancespirit.com for a chance to be featured!
Dear Katie,
I know I'm not getting good enough dance training from any of my local studios. But I'm not sure I'm ready to move away to study at a big-name school, either. How do you know when you're ready to leave home to pursue your passion?
Marisa
Keep reading...
Show less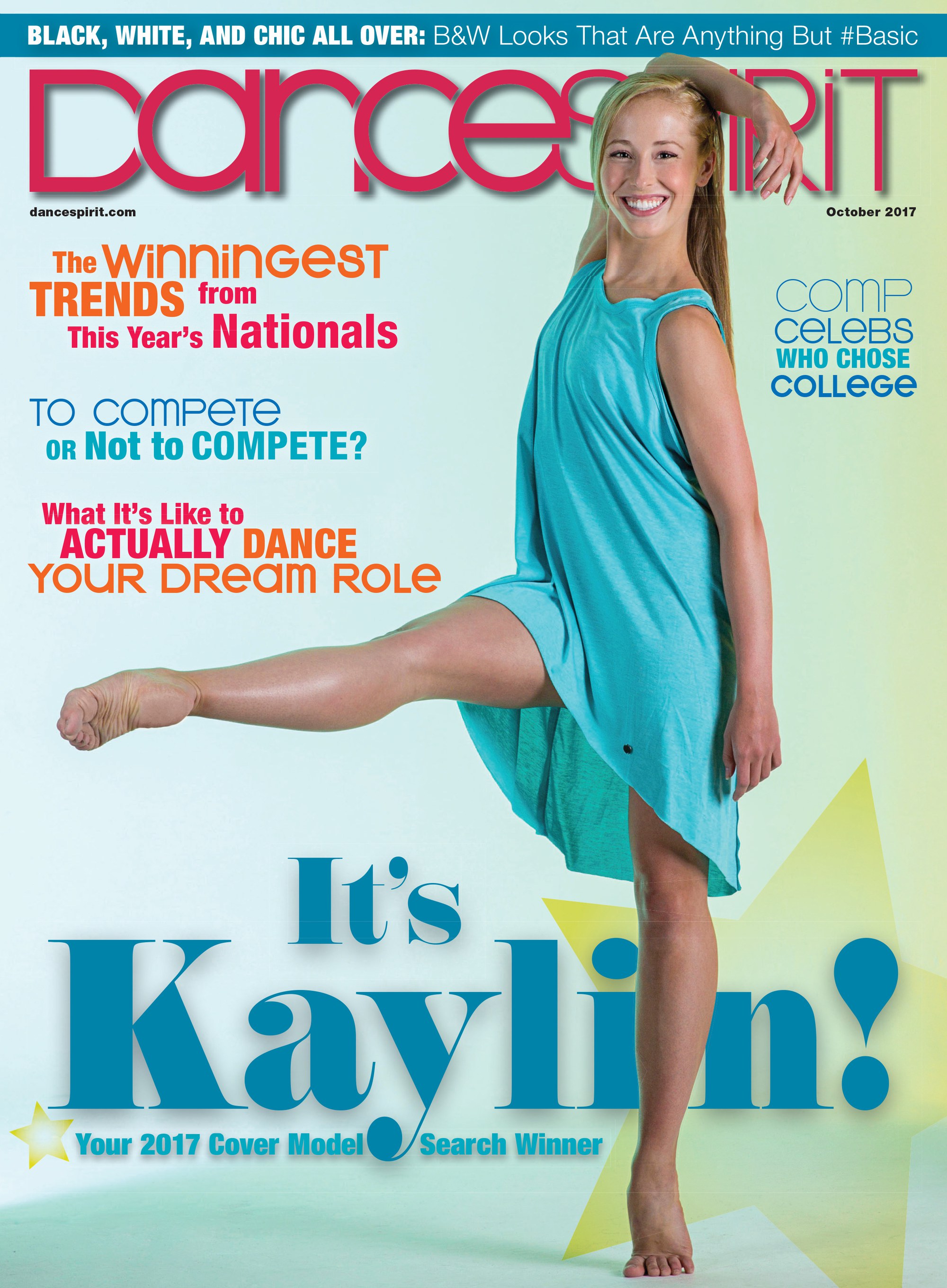 Get Dance Spirit in your inbox