Jun. 05, 2008 07:24AM EST
The ACDFA National College Dance Festival
College dancers sure are creative these days! At the ACDFA National College Dance Festival held in NYC, I saw dances that incorporated bright stage and house lights, aerobics and even drawing on one another with chalk!

A total of 29 schools representing 10 different areas of the country were chosen from over 400 to share their work at the biennial celebration held over three nights at the Miller Theatre at Columbia University.

Last night's show opened with "Vigorous Incubation" performed by Gustavus Adolphus College students, and let me tell you, "vigorous" does not even begin to explain it! It was like 10 minutes of aerobic exercise performed in riffs, including lots of jogging and even some pushups! You go girls!

With 10 super-creative pieces, it was hard to choose a favorite, but I really enjoyed watching "P-NOKI" performed by Chapman University. Sarah Mann, an undergrad student there, choreographed the stylized hip-hop routine (think sexy, Pinocchio doll dancing to what seemed like video-game music) and earned herself an ACDFA/Dance Magazine Award nomination for Outstanding Student Choreographer. A close second was "The Letting Go," a duet by San Jacinto College South students. Their "breakup" was portrayed using emotions turned into movement, and isn't that what dance is really about?

The festival continues through June 6. To get tickets, go to acdfa.org.

Leah Morrison in Trisha Brown's If You Couldn't See Me, in which the soloist never faces the audience (photo by Julia Cervantes, courtesy Trisha Brown Dance Company)
Postmodern pioneer Trisha Brown redefined how dance is seen and felt. A founding member of Judson Dance Theater, Brown frequently collaborated with other experimental artists like Yvonne Rainer, Merce Cunningham, Twyla Tharp, and Steve Paxton.
She embraced pedestrian movement, pairing everyday gesture with rhythm and fluidity. "It's liquid," says Wendy Perron, who danced with Brown in the '60s and '70s. "Like a river with many tributaries, water coming out of a faucet, or being on a raft and seeing the water move away in different directions." Brown also pushed beyond stages with choreography in fields, museums—even on the sides of buildings.
Keep reading...
Show less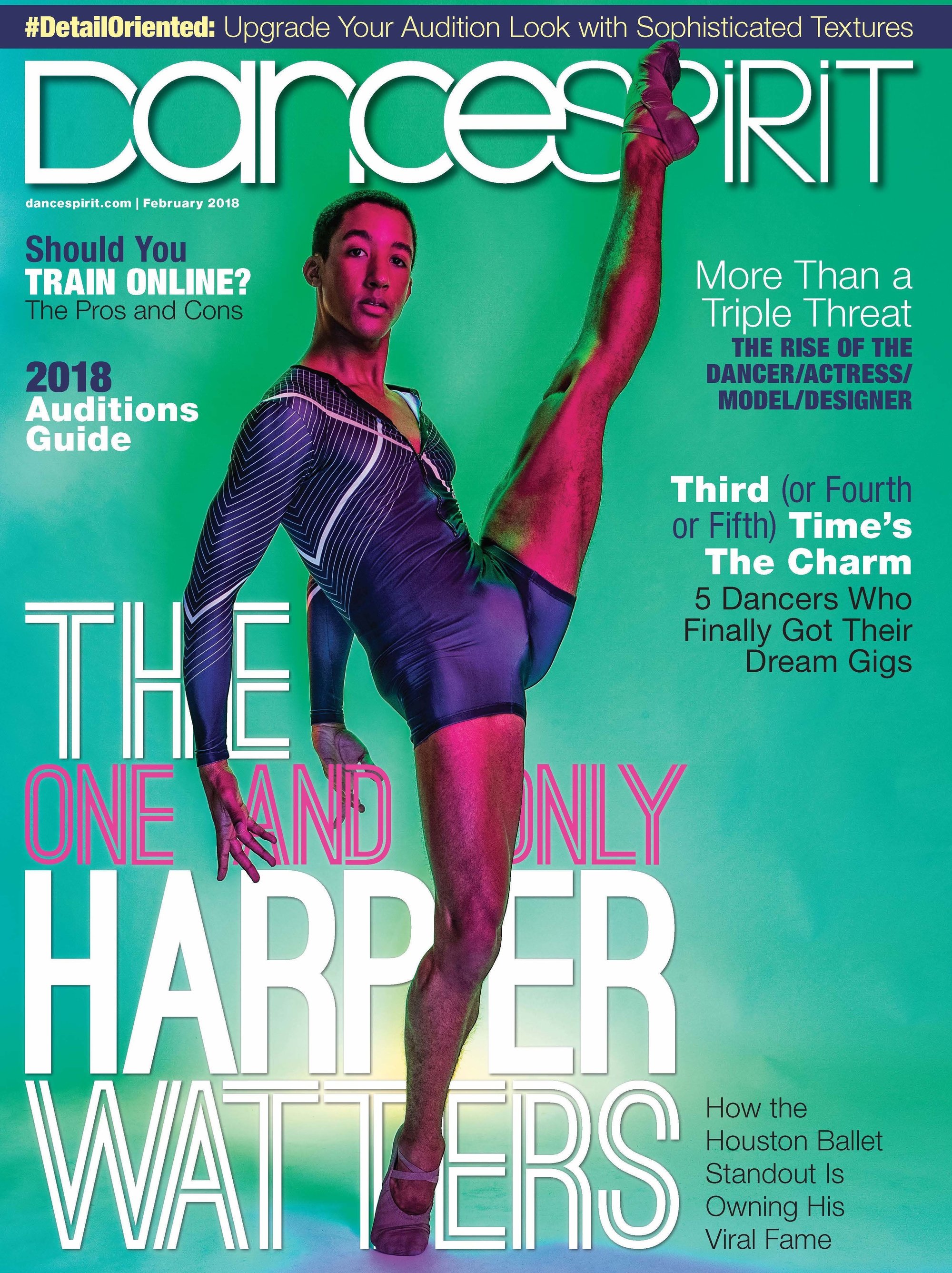 Get Dance Spirit in your inbox