The Australian Ballet's New Out-Of-Control Gorgeous Tutus
You guys, it's just tutu much! (I'm sorry. I had to.) One look at the insanely beautiful, brand new tutus for David McAllister's The Sleeping Beauty at The Australian Ballet is enough to make you wish you could live in a mountain of pink tulle and gemstones for the rest of your life.
As we know, tutus can get a little, well, grimy, after years of wear and tear. But since this is a brand new production, the costumes are all completely fresh. And genius designer Gabriela Tylesova has pretty much outdone herself with these beauties—the colors and shapes jump right out of the photos. This is just old-fashioned #nofilter craftsmanship at its best!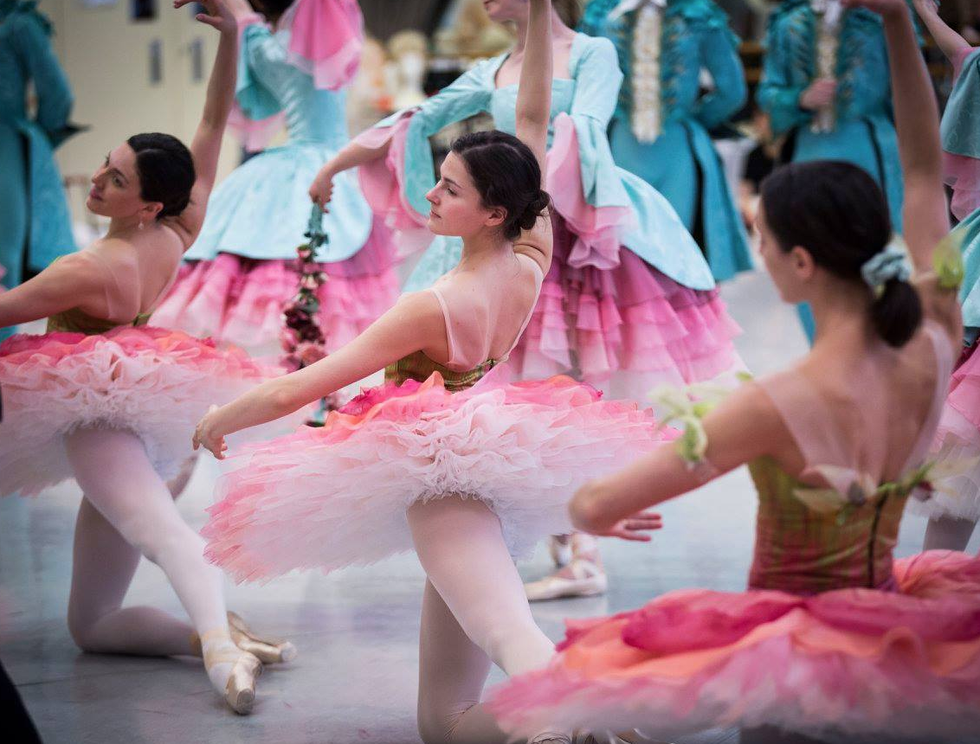 Nicola Curry, Valerie Tereshchenko, Dimity Azoury and artists of The Australian Ballet (photo Kate Longley)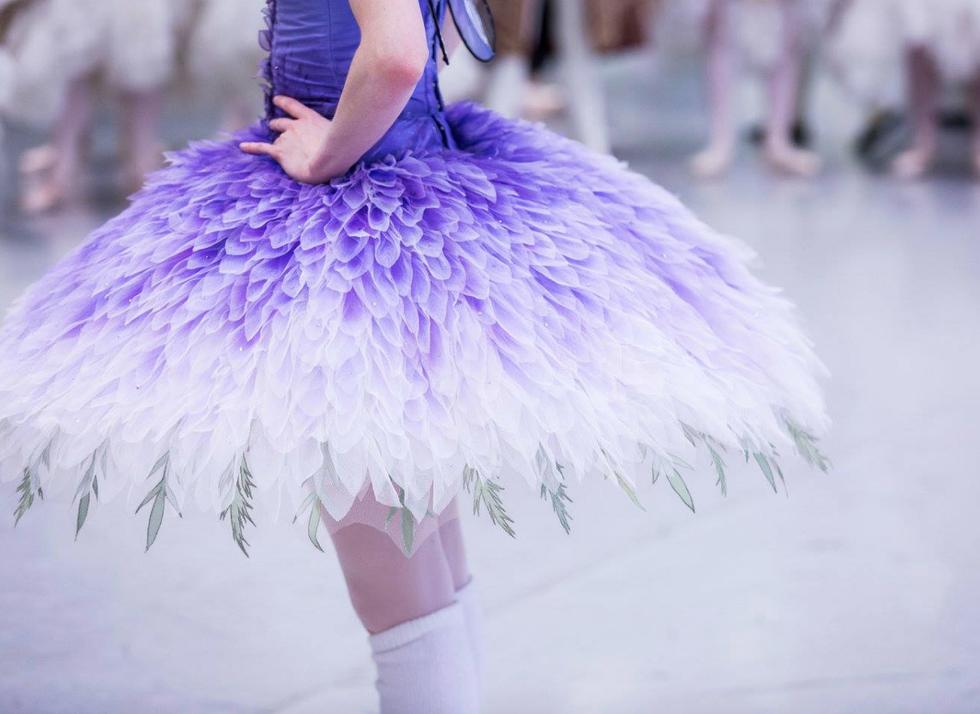 Amber Scott rehearses the Lilac Fairy (photo Kate Longley)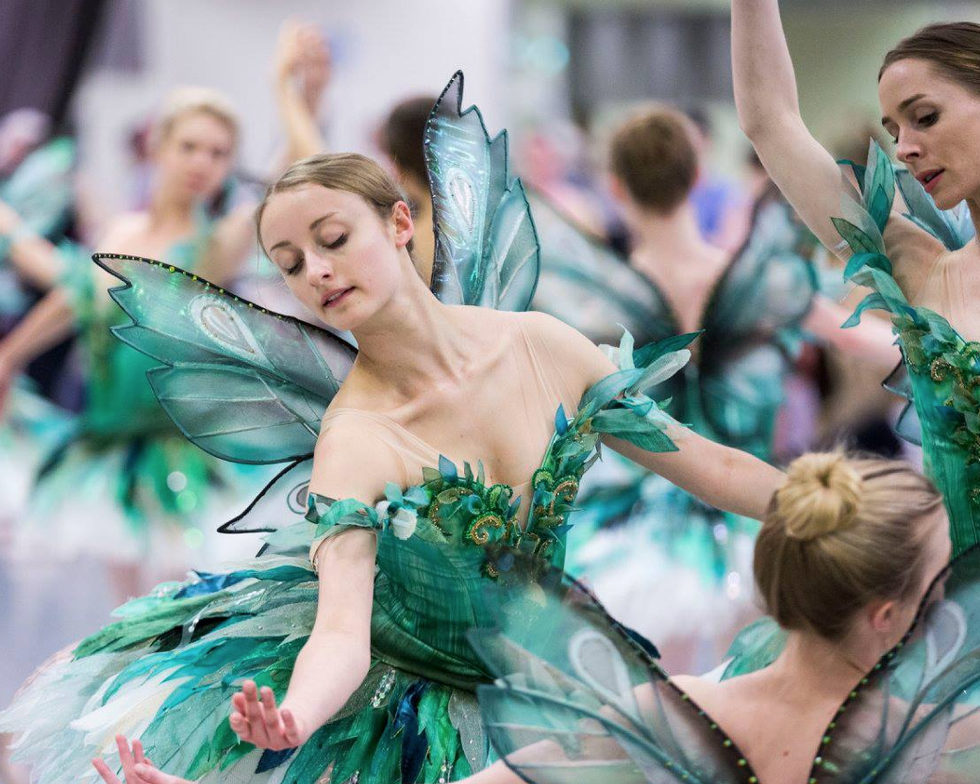 Sophie Morgan and artists of The Australian Ballet (photo Kate Longley)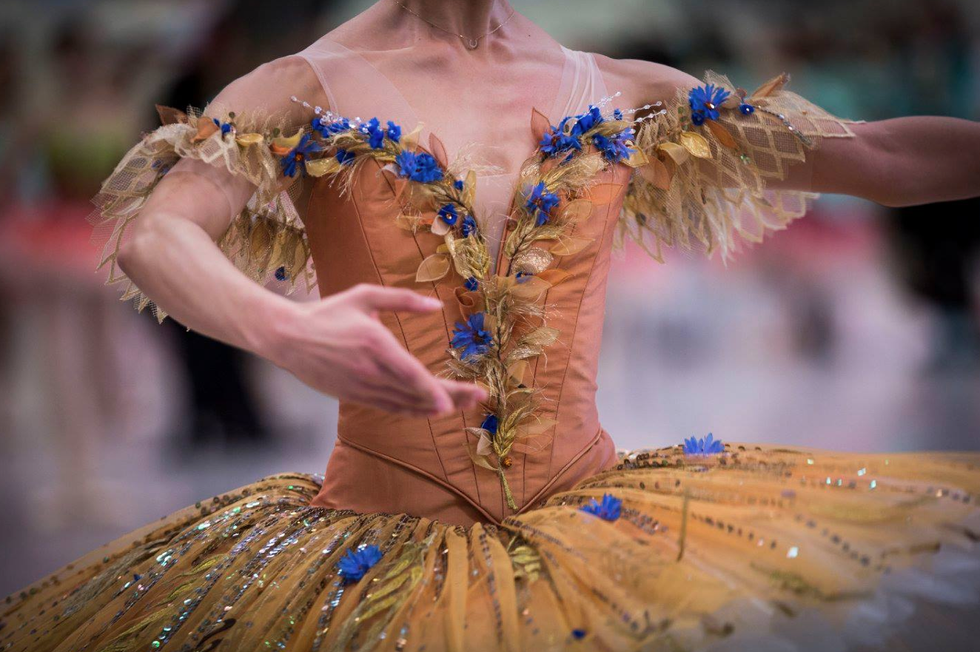 Robyn Hendricks (photo by Kate Longley)
Do you need more? (Yes.) Take a close-up look at Princess Florine's tutu and travel to Paris to see even more tutus on display.
(From left) ABT's Erica Lall; NYCB's India Bradley; Washington Ballet's Nardia Boodoo; NYCB's Rachel Hutsell (all photos by Rachel Neville)
Misty Copeland. Her name is synonymous with exquisite artistry and outspoken advocacy. And her visibility has made a huge impact on the ballet world. Ballet's relationship with race has always been strained at best, hostile at worst. But Copeland's persistent message and star quality have finally forced the ballet industry to start talking about racial diversity, inclusivity, and representation. "The rarity of seeing ourselves represented is sad," Copeland says. "The more we see every hue and body shape represented on the stage, the more possibilities young dancers feel they have for themselves."
Keep reading...
Show less
Our nominees (clockwise from top left): Roberto Campanella, Aurélie Dupont, Ashley Wallen, and Anthony Van Laast
Last month, we asked why there wasn't a Best Choreography category at the Oscars—and discovered that many of you agreed with us: Choreographers should definitely be acknowledged for their work on the super-dancy movies we can't get enough of.
Now, we're taking matters into our own (jazz) hands.
We've decided to create a Dance Spirit award for the best cinematic choreography of 2017. With your input, we've narrowed the field to four choreographers whose moves lit up some of the best movies of the year. Check out our nominations for best choreography below—and vote for the choreographer you think deserves the honor. We'll announce the winner on Friday, March 2.
ABT JKO School student Miuka Kadoi shoiwng off her beautiful line (photo by Kenneth Edwards)
Contemporary phenom Christina Ricucci has super-flexible hips, which means she can stretch her legs to unbelievable heights. But when she noticed herself making contorted positions in class, Ricucci realized she was approaching her extensions all wrong. "I went back to the basics in class, squaring my hips and using my turnout," Ricucci says. "I learned to create proper positions, rather than whacked-out versions of them."
Some dancers are so wonky they have a hard time supporting their high legs, while others struggle with limited flexibility. But no matter your facility, you can find a balance of stretch and strength to achieve your fullest range of extension. It's not about how high (or not) your legs can go: It's the quality of the movement, and how you get those legs up, that counts.
Keep reading...
Show less
YAS, Adam Rippon! (Giphy)
The Winter Olympics are in full swing—and we can't get enough of all things figure skating. The skill, the technique, the glamorous costumes: What's not to love about this elegant sport? And while their perfectly choreographed performances look amazing on the ice, we think some of these insanely graceful artists could kill it onstage, too.
Here are 6 skaters we hope will make their dancing debuts soon.
Keep reading...
Show less
Bronze medalist Kaetlyn Osmond skating her "Black Swan" long program (screenshot via YouTube)
Once upon a time (until the 2014 Winter Olympics in Sochi concluded, to be exact), figure skaters had to compete to music without words. Before this rule change, a skater faced an automatic point deduction if the music even hinted at vocals. Understandably, there were *a lot* of Olympic programs skated to classical music, and you'd tend to hear the same music selections over and over and over.
Keep reading...
Show less


Get Dance Spirit in your inbox