The Best Long-Lasting Lipsticks To Get You Through Nationals
Witney Carson on the set of "Dancing with the Stars" (via Instagram)
Nationals season is just around the corner, and we're getting SUPER pumped. Although it's truly one of the greatest times of the year for dancers, Nationals are also insane, tbh. Between running from convention classes to onstage performances to award shows, and trying to squeeze in a bite to eat or stay hydrated, it can be constant chaos. Which is why it's so important to find a lipstick that actually sticks—comp queens don't need anything else to stress over. And because we are not here for smudges or reapplying every hour, or ending up with a dry, cracked pout in every selfie, we rounded up the top picks that'll stand up to all things Nationals.
---
First things first, though, it's super important to have fresh lips before you apply your lipstick. This means gently exfoliating any dead skin with something like a sugar or salt scrub. It'll ensure that the lipstick goes on more evenly and that your lips stay more moisturized throughout the day, which will prevent the color from cracking. Check out Julianne Hough's super simple DIY recipes and make your own sugar scrub at home.
And now for the fun part. 💄 💋 ✨
Maybelline SuperStay 24 Hour Lipcolor
This drugstore favorite promises no flaking, caking or fading. It also comes with a step 2 hydrating balm at the other end of the tube to fully seal in moisture.
Smashbox Always On Matte Liquid Lipstick
Smashbox's super pigmented, yet super light weight, formula guarantees a bold pout without feeling like you even have anything on. It also offers tons of different shades.
Rimmel London Provocalips 16 Hour Kiss Proof Lip Colour
Another 2-step product, this liquid lipstick comes with a second product to help lock in the color. The formula is also really flexible and adapts to the movement of your lips. Aka, it'll stand up to some serious face.
You wouldn't think a lip pencil would be able to last all day, but this NARS one seriously delivers. The pencil tip also makes it much easier to apply quickly (you don't have to be as precise as you would with a tube or liquid version).
ColourPop is known for its bold, saturated colors, and this liquid one says that just one swipe will do. The finish is a cool, transfer-proof matte.
Kat Von D Studded Kiss Lipstick
Although the majority of the best long-lasting lipsticks on the market these days are liquid versions, this tube offers superior coverage. It's infused with antioxidants to keep lips healthy and smooth, and comes in fun finishes like metallic and shimmer. It also smells like créme brûlée (YUM!).
Kylie Cosmetics Matte Liquid Lipstick
This cult classic is known for its silky feel and is incredibly long-lasting. It also comes in lots of trendy colors. Fun fact: Kendall Vertes (of "Dance Moms" fame) is a huge fan of the Kylie lip line to complete her comp look!
DS Pro Tip: To ensure your lipstick lasts no matter what, apply a layer of lipstick and then dab on a layer of face powder or translucent powder all over your lips. Then reapply with another layer of lipstick and repeat these steps for as many layers as you feel like you need. The layers of powder will help set the color—it's also a handy way to make any lipstick more matte.
Much of Janelle Ginestra's career has been about helping others shine. She's dedicated herself to supporting and cheerleading her partner, WilldaBeast Adams; the emerging talents in their dance company, ImmaBEAST; and the countless dancers she inspires at master classes and conventions. Her YouTube channel has become a launching pad for young talents like "Fraternal Twins" Larsen Thompson and Taylor Hatala, thanks to viral videos featuring Ginestra's creative vision.
But Ginestra's a skyrocketing success in her own right—an in-demand choreographer, a social media influencer, and a dance entrepreneur, building a legacy one eight-count at a time. It's time for her turn in the spotlight. And she's more than ready. "I want to be a legend in whatever I do," she says. We'd argue that she already is.
Keep reading...
Show less
Win It
Oct. 13, 2017 04:31PM EST
Week five of "Dancing with the Stars" proved to be one of the best weeks of the season so far. (And we're not just saying that because Mickey made a cameo debut on the piano during one of the routines—although that certainly didn't hurt!) Everyone brought their A-game, and with such a fun theme the contestants were able to really let their guards down. There was true sincerity in their dancing that we hadn't seen before. But not all Disney stories end with a "happily ever after," and one couple still had to hang up their dancing shoes.
If there's one week you should watch all the routines of it's undoubtedly this one... But, ICYMI, scroll below for our highlights of the night.
Keep reading...
Show less
Via Facebook
Almost a month out, Puerto Rico continues to suffer the devastating aftereffects of Hurricane Maria. Many of the island's residents still lack power, clean water, and safe housing. Ballet classes? For Puerto Rican dance students, they must feel like an impossible luxury.
But a dance studio in Florida is working to allow a group of young Puerto Ricans to continue their training. And it needs your help.
Keep reading...
Show less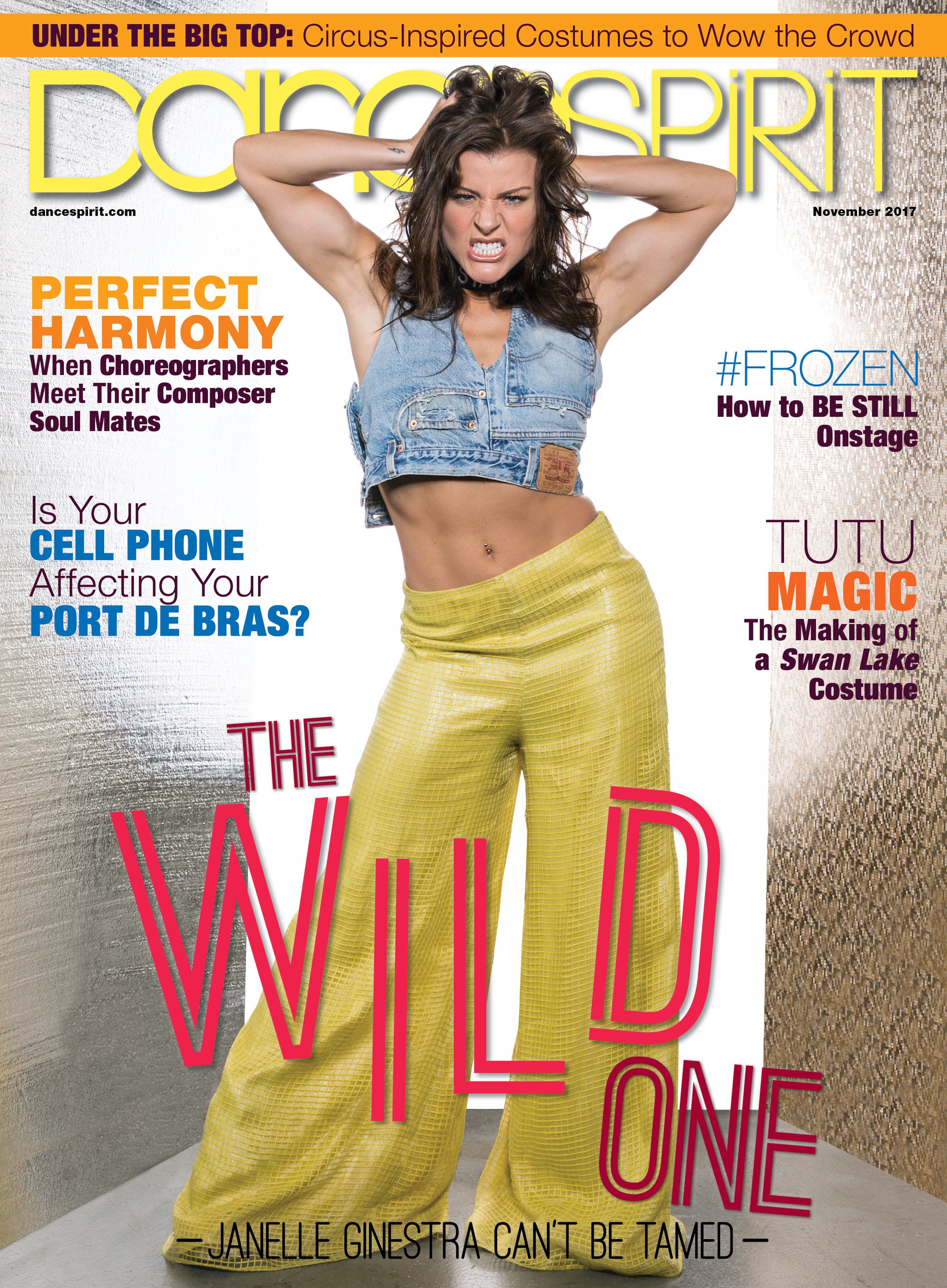 Get Dance Spirit in your inbox