Feb. 28, 2011 09:34AM EST
The Best Remedy For A Dull Oscars Show: More Dancing
Did the 83rd Annual Academy Awards bore you? I certainly had trouble staying awake through the whole show. Granted, the poor chemistry between the handsome-but-ever-blasé James Franco and his gorgeous-but-geeky co-host Anne Hathaway was partly to blame. Plus, the bland material the show's writers provided them with did not help. But the thing I was most upset about when I was watching this year's production was the lack of dancing!

I know that as an editor of a dance magazine, I'm a biased observer. But I can't believe I'm the only one who was disappointed that the only dancing we saw during the more-than-three-hour-show was in the form of clips from Top Hat and Black Swan. I really think it took away from the glamorous, magical feeling normally associated with such a high-profile event. I suppose last year's "Old Hollywood" style song-and-dance number choreographed by Adam Shankman and the special performance by The LXD may have spoiled me. But I really think there should have been more dancing in this year's production—especially in a year with a dance movie in the running for "best picture."

Perhaps I'm being too picky about this particular production. I suppose the omission of dance from the program was almost natural considering the degree to which the Academy of Motion Picture Arts and Sciences (the organization behind the Oscars) ignores dance-in-film in general. Have you noticed that there isn't even a category devoted to choreography? (Note: The academy did give awards for "Dance Direction" for a brief, three-year-period in the 1930s. Click here to see the nominees and winners.) Seemingly every other element of filmmaking is accounted for at the awards—including writing, editing, music, visual effects, makeup and more—but dancing and choreography goes unrecognized. What gives?

I realize that films about dance are few and far between and that movie musicals have mostly fallen out of favor, but there's still plenty of dance in film, and plenty of hard-working dancers and choreographers whose work doesn't get the respect it deserves in this medium. It seems like a gross oversight that, in the past decade alone, choreographers including Benjamin Millepied (Black Swan), Rob Marshall (Chicago) and Shankman (Hairspray) have flown completely under the radar at the awards.

Here's hoping that the new wave of mainstream enthusiasm for dance being brought about by the popularity of Black Swan will inspire the academy to reconsider its position on dance and move to formally recognize it once again. (If I had my way, I'd add two categories: one focused on choreography and one focused on the dancers who perform in these films.) Not only would such a move give silver screen dancers and choreographers the respect they deserve; it would also likely increase the entertainment value of the annual awards show. Just think about how much more lively the show would be if the dancers from four or five films were to perform excerpts from the dance numbers in their movies in the same way that singers perform songs for the "Original Song" category! I can't think of a better way to break up the string of boring acceptance speeches and take some of the pressure off the hosts to fill time with less-than-witty banter. Win-win!
Much of Janelle Ginestra's career has been about helping others shine. She's dedicated herself to supporting and cheerleading her partner, WilldaBeast Adams; the emerging talents in their dance company, ImmaBEAST; and the countless dancers she inspires at master classes and conventions. Her YouTube channel has become a launching pad for young talents like "Fraternal Twins" Larsen Thompson and Taylor Hatala, thanks to viral videos featuring Ginestra's creative vision.
But Ginestra's a skyrocketing success in her own right—an in-demand choreographer, a social media influencer, and a dance entrepreneur, building a legacy one eight-count at a time. It's time for her turn in the spotlight. And she's more than ready. "I want to be a legend in whatever I do," she says. We'd argue that she already is.
Keep reading...
Show less
For more on choosing whether to compete or not, click here.
I started dance classes at a young age. By the time I was 3, I was training at The Dance Club, and I grew up there. I started with the basics—ballet and jazz—and eventually added tap, tumbling, contemporary, and hip hop.
Early on, I did compete. I remember my first time: I did a trio at a small local competition, and it got first place. The trophy was as tall as I was, and I loved it. I attended conventions as a mini, and had the opportunity to take classes from Travis Wall, Sonya Tayeh, Andy Pellick, and Joey Dowling-Fakhrieh. There was so much variety—I was in awe.
Keep reading...
Show less
For more on choosing whether to compete or not, click here.
My mom was a dancer growing up, and she went on to become a dance teacher, so I've really grown up in the studio. I started classes when I was 2, and by the time I was 9, I was training at The Dance Club and knew I wanted to dedicate all my time to dance.
Keep reading...
Show less
Win It
Oct. 13, 2017 04:31PM EST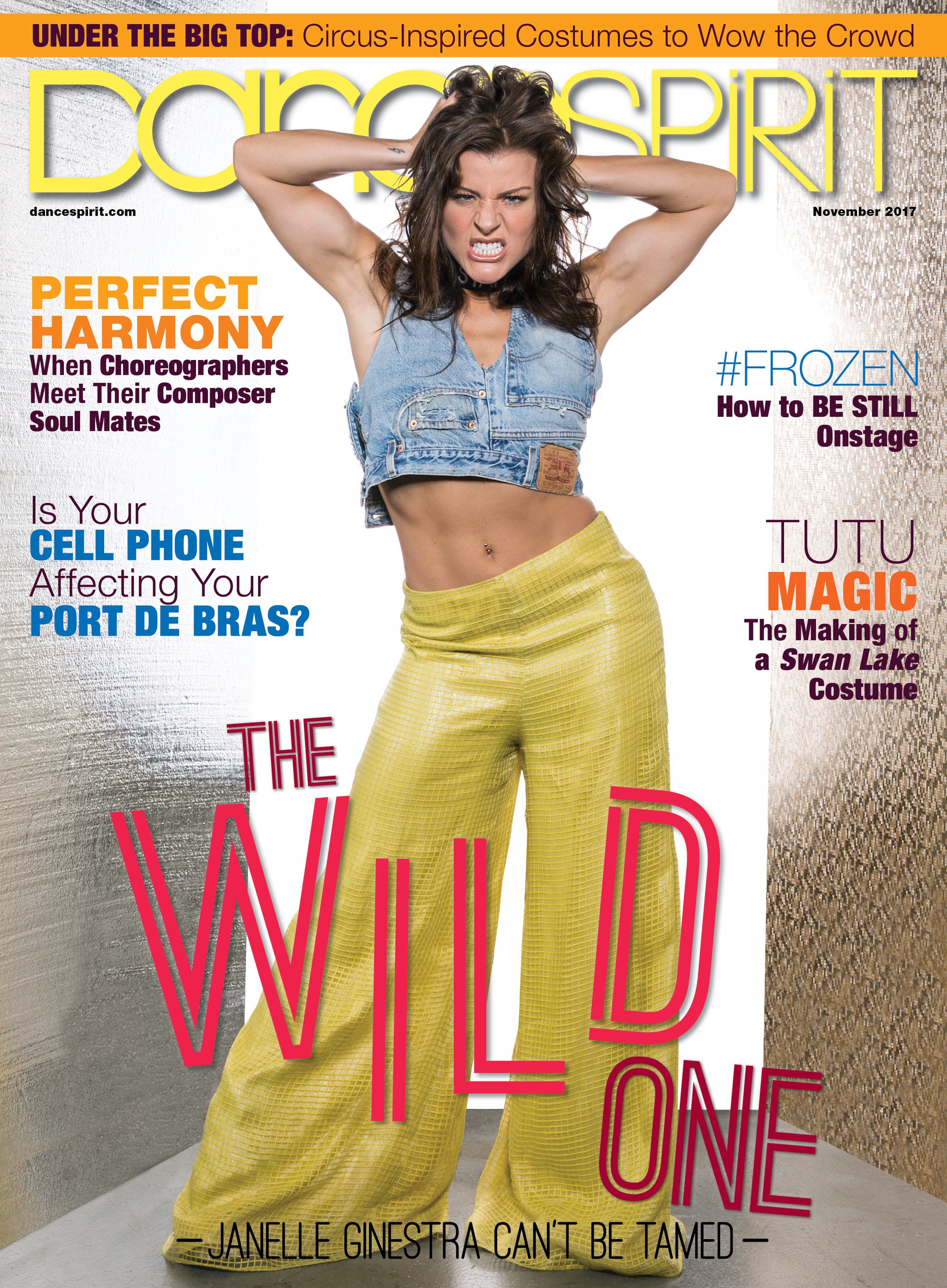 Get Dance Spirit in your inbox