Photo by Adam Rose/FOX
With legs for days, a keen fashion sense and a charming British accent, "So You Think You Can Dance" host Cat Deeley is practically dance royalty—an impressive feat considering she's not a dancer. Sure, millions of fans tune in to "SYTYCD" to see who will be dubbed America's Favorite Dancers, but they're just as transfixed by all things Cat. What's she wearing this week? And what hilarious comment will she make to the judges next? Dance fans can find out May 14, when the two-time Emmy-nominated host returns to "SYTYCD" for Season 10. Dying to know more about America's Favorite Host? Read on for The Dirt. —RZ
What did you want to be when you were a teen? Julie Andrews
Performer you'd drop everything to see: Elvis—I have had a huge crush since the age of 4!
Something most people don't know about you: I'm an ambassador for UNICEF.
If you were a dancer, what style of dance would you choose? Interpretive!!
Favorite city in the world: London—home is where the heart is...
Who would play you in a movie? Diane Keaton—kooky bonkers!
Who is your dance crush? Patrick Swayze—ever since Dirty Dancing.
What's the strangest thing in your purse? Really old photo booth pictures of my husband—he's approximately 18, with a "controversial" haircut.
Do you have any pre-show habits or superstitions? A glass of champagne—there's happiness in every bubble.
What has been your proudest onstage moment so far? Coping with the moment Nigel told me no one was going home—live on air.
Leah Morrison in Trisha Brown's If You Couldn't See Me, in which the soloist never faces the audience (photo by Julia Cervantes, courtesy Trisha Brown Dance Company)
Postmodern pioneer Trisha Brown redefined how dance is seen and felt. A founding member of Judson Dance Theater, Brown frequently collaborated with other experimental artists like Yvonne Rainer, Merce Cunningham, Twyla Tharp, and Steve Paxton.
She embraced pedestrian movement, pairing everyday gesture with rhythm and fluidity. "It's liquid," says Wendy Perron, who danced with Brown in the '60s and '70s. "Like a river with many tributaries, water coming out of a faucet, or being on a raft and seeing the water move away in different directions." Brown also pushed beyond stages with choreography in fields, museums—even on the sides of buildings.
Keep reading...
Show less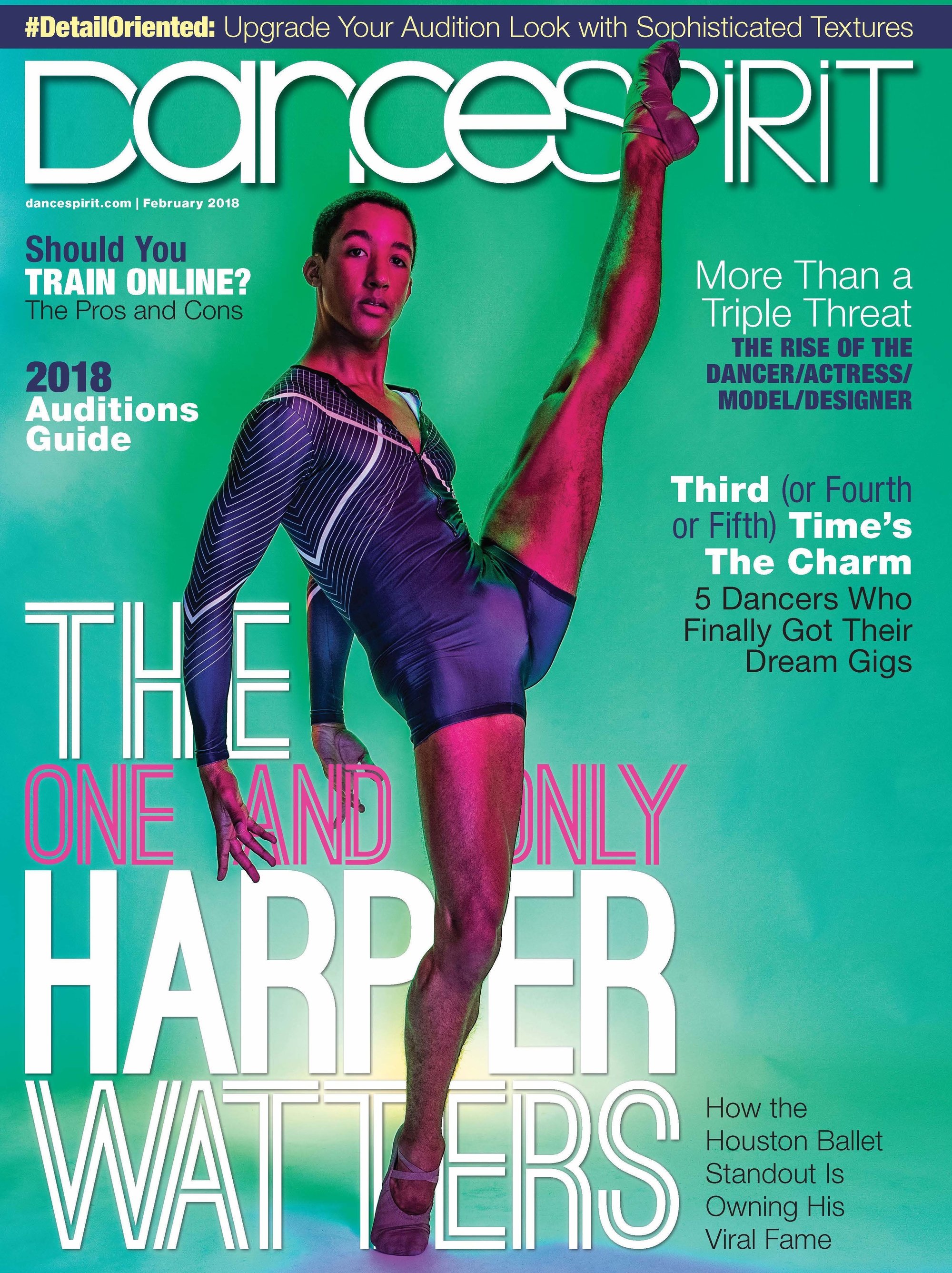 Get Dance Spirit in your inbox