The Dirt with Elizabeth Sousek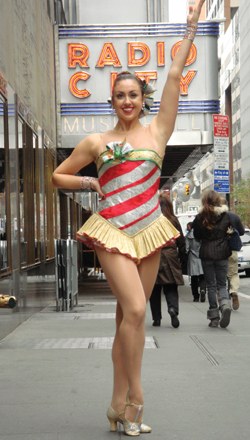 As a teen, Elizabeth Sousek didn't know high-kicking in perfect unison with dozens of long-legged beauties would be her dance dream come true. "I wanted to dance in a premier American ballet or contemporary dance company," says Sousek, who trained with Ballet Arts Minnesota and at Marymount Manhattan College. "Little did I know I would end up with one of the most legendary companies in the world, the Rockettes!" Sousek has shown off her impeccable technique as a proud Rockette for seven years. Now, she's taking the stage again in the
Radio City Christmas Spectacular
, which celebrates the Rockettes' 85th anniversary this year. Get your tickets now for performances at NYC's Radio City Music Hall through December 30, and read on for The Dirt.
Performer you would drop everything to go see: the late Michael Jackson or Freddie Mercury
Most-played song on your iPod: "Bad Romance" by Lady Gaga. It never gets old!
Must-see TV show: I love "Smash." So much inspiring talent and suspenseful drama in one great show!
Favorite movie: The Star Wars trilogy (the originals, of course).
Biggest guilty pleasure: It's a tie between homemade chocolate chip cookies and watching "The Real Housewives of Beverly Hills."
Favorite foods: Bananas and peanut butter
Something most people don't know about you: I'm fascinated with the politics and culture of the Middle East. I'm Lebanese by heritage, and I traveled to Lebanon a few years ago to visit family and learn more firsthand.
One thing you can't live without: Sleep. I need it now more than ever!
Who would play you in a movie? I constantly get compared to Miley Cyrus and Elizabeth Berkley.
Who is your dance crush? Kevin Bacon in Footloose. He's such a fantastic performer—and so cute!
What's your pre-performance ritual? I do abdominal exercises and warm up my ankles, shoulders and hamstrings to prepare for precise arms and hundreds of eye-high kicks.
Leah Morrison in Trisha Brown's If You Couldn't See Me, in which the soloist never faces the audience (photo by Julia Cervantes, courtesy Trisha Brown Dance Company)
Postmodern pioneer Trisha Brown redefined how dance is seen and felt. A founding member of Judson Dance Theater, Brown frequently collaborated with other experimental artists like Yvonne Rainer, Merce Cunningham, Twyla Tharp, and Steve Paxton.
She embraced pedestrian movement, pairing everyday gesture with rhythm and fluidity. "It's liquid," says Wendy Perron, who danced with Brown in the '60s and '70s. "Like a river with many tributaries, water coming out of a faucet, or being on a raft and seeing the water move away in different directions." Brown also pushed beyond stages with choreography in fields, museums—even on the sides of buildings.
Keep reading...
Show less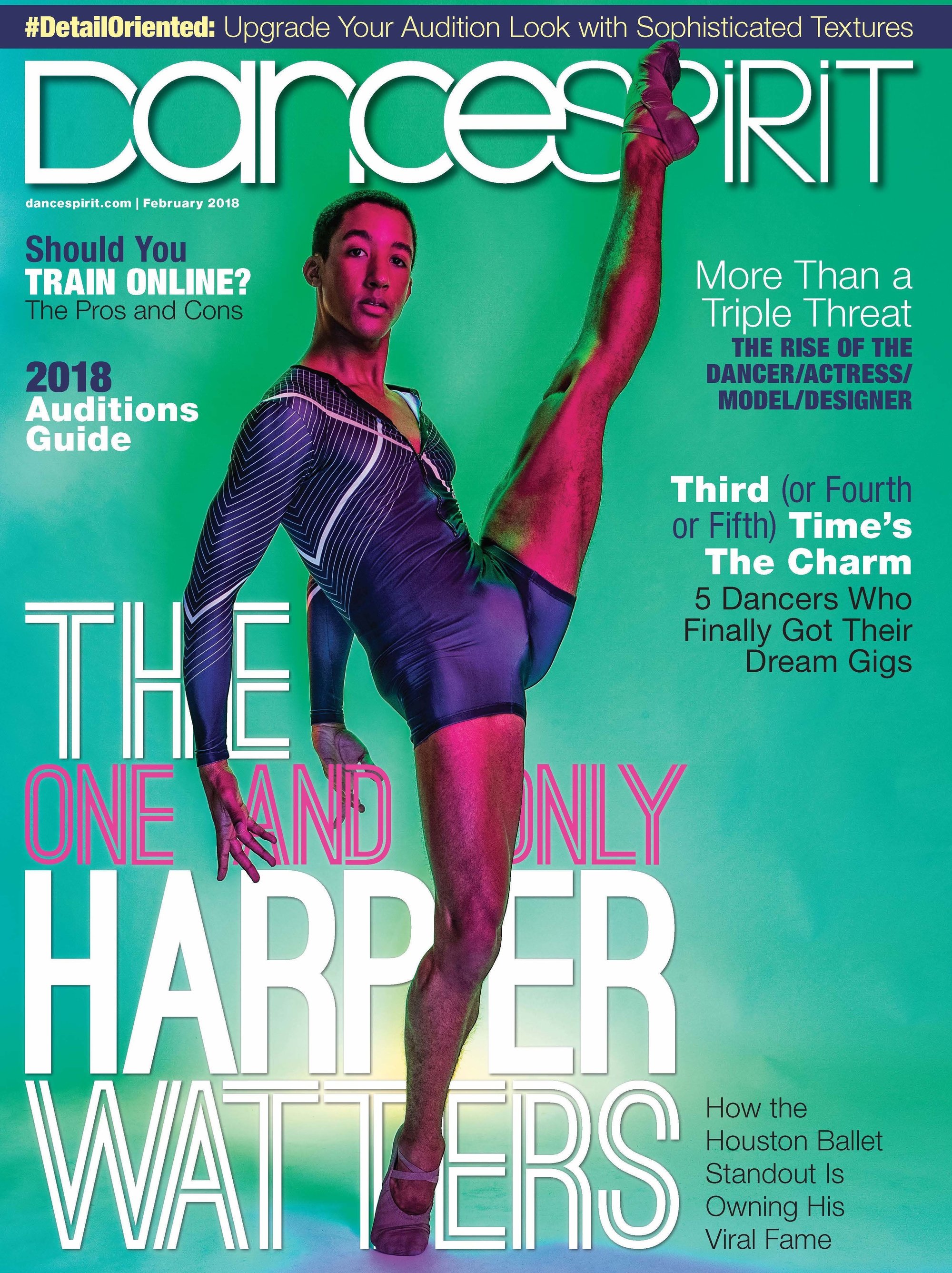 Get Dance Spirit in your inbox