Jul. 06, 2012 11:35AM EST
The Feet Inside the Shoes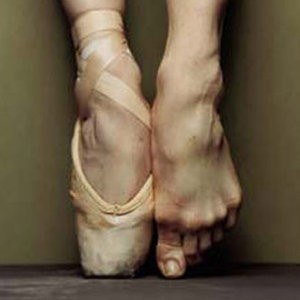 Let's just say it: Objectively speaking, dancer feet, particularly ballet dancer feet, can be really, really gross. Bruised toenails, blisters, callouses, bunions—they're not the most attractive things in the world.
But "ugly" feet are also a dancer's badge of honor. First, they're visual testimony to the hours of grueling work we all put in to make what happens onstage look effortless. And second, many of those "deformities" are actually protective armor. How could any ballet dancer survive a 12-hour day in pointe shoes without her trusty callouses?
New York City Ballet dancer Troy Schumacher talked to Claudia La Rocco about dancer feet over at The Performance Club's website yesterday. Here's the link to the post, which includes some of Schumacher's up-close-and-personal foot photos.
"There's definitely a huge amount of pain that goes into ballet dancing," he says. "I really want to hide people's pain a  little bit less...and try to make these dancers a little bit more human, even though ballet makes you able to hold yourself in ways that are almost super human."
Foot worship—as long as the feet are in pointe shoes—is pretty much universal among ballet dancers. But I like Schumacher's idea of celebrating what's going on beneath that pretty pink satin. Why shouldn't we be proud of the bleeding, blistered, calloused feet that allow us to create magic onstage?
Much of Janelle Ginestra's career has been about helping others shine. She's dedicated herself to supporting and cheerleading her partner, WilldaBeast Adams; the emerging talents in their dance company, ImmaBEAST; and the countless dancers she inspires at master classes and conventions. Her YouTube channel has become a launching pad for young talents like "Fraternal Twins" Larsen Thompson and Taylor Hatala, thanks to viral videos featuring Ginestra's creative vision.
But Ginestra's a skyrocketing success in her own right—an in-demand choreographer, a social media influencer, and a dance entrepreneur, building a legacy one eight-count at a time. It's time for her turn in the spotlight. And she's more than ready. "I want to be a legend in whatever I do," she says. We'd argue that she already is.
Keep reading...
Show less
Win It
Oct. 13, 2017 04:31PM EST
Oct. 13, 2017 03:01PM EST
Okay, so it's also Friday the 13th. (Eek! Be sure not to let any black cats cross your path on the way to the studio!)
Keep reading...
Show less
If you've ever seen a Janelle Ginestra class video, you know how lit her combos are. What you don't see in those clips is how devoted Ginestra is to her students. We went behind the scenes at one of her sold-out IMMA SPACE classes to see Ginestra in her element, mentoring some of L.A.'s most talented dancers. It was an inspiration feedback loop.

All photos by Joe Toreno.
Keep reading...
Show less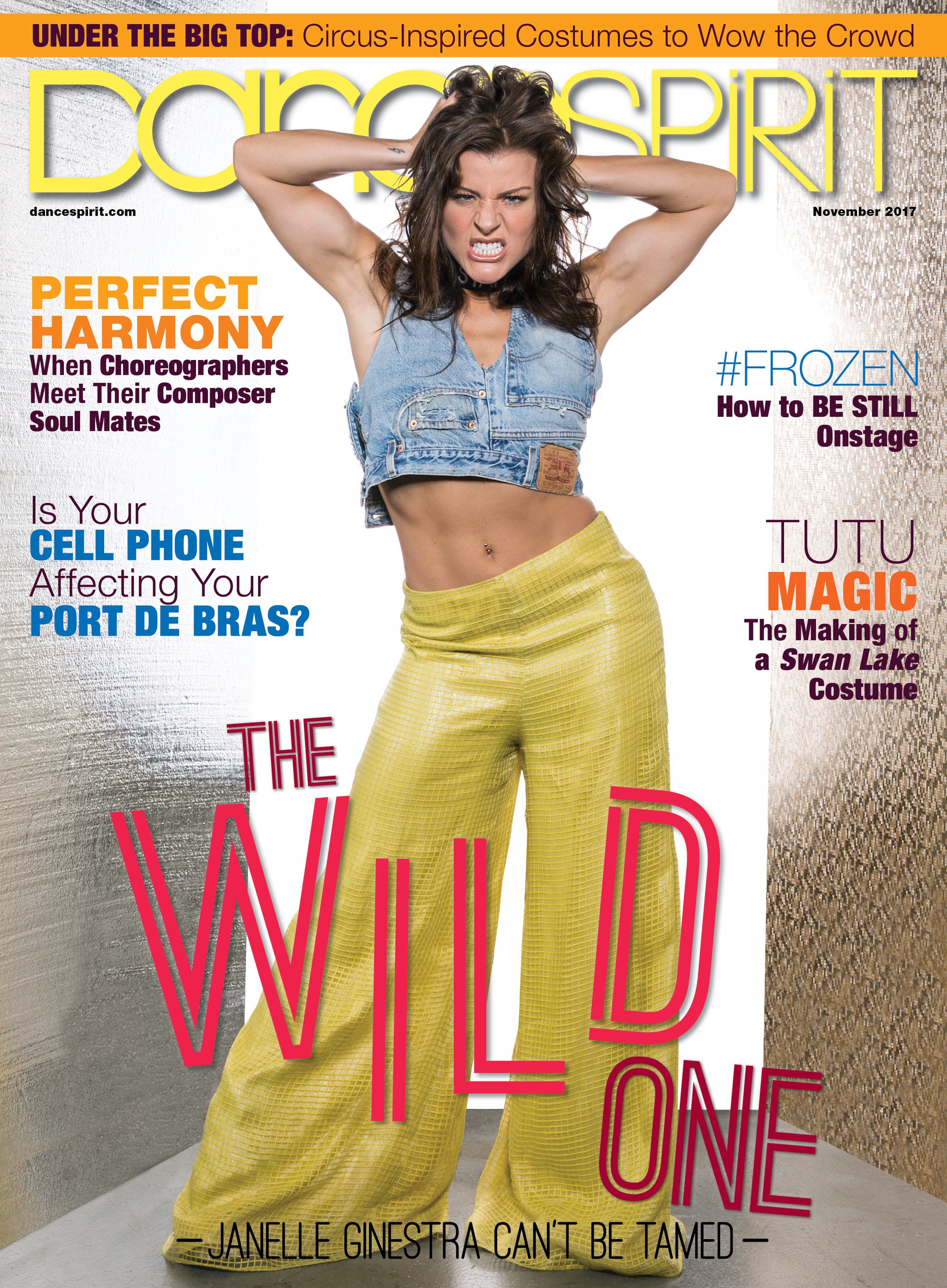 Get Dance Spirit in your inbox