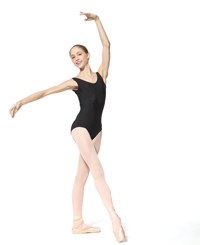 Photo by Nathan Sayers.
We've all seen that photo: an otherwise lovely dancer, posed in first arabesque, with a glaring blemish at the end of her leg—a droopy, sickled foot. Swap that image for a photo in which the dancer's foot gracefully swoops, or "wings," up from the ankle, though, and bunheads will start to drool. That one small detail makes such a huge difference.
But what's wrong with a straight, neutral foot? Technically, nothing. When New York City Ballet principal Sterling Hyltin partially tore her deltoid ligament four years ago, she temporarily lost her ability to wing. "It's not the end of the world," she says. "Just make sure you're pointing as hard and as straight as you can so that your foot completes the line of your leg."
Besides, sickling and (at times) winging can create instability. "A neutral foot is the healthiest option because you're more properly aligned," says Shannon Casati of Ballet Austin's physical therapy team. Still, ballet dancers are often encouraged to enhance their line by winging. The key is knowing how and when to do so.
Improve Your Line
What is it about sickling that makes ballet dancers shudder in horror? For one thing, it's just kind of ugly—especially in a pointe shoe. "You always want to accentuate and elongate your leg line," says Rose Taylor, a ballet instructor at the Kansas City Ballet School. "But a sickled foot immediately breaks and shortens that line."
Additionally, sickling can be dangerous, especially during relevés and jumps. "You can easily sprain your ankle when you roll towards the outside of your foot," Casati says. "And once you've stretched out a ligament, it's permanent."
While some dancers can easily shape their feet correctly, others have trouble moving beyond a sickled line. The reason? "Genetics," Casati says. "Two heel bones—the calcaneus and the talus—have to move up towards your head to point the forefoot down and create a pretty shape. Some people have a lot of play in those two bones, which allows them to point from higher up in their ankle, while others don't."
Luckily, basic classroom technique can help those who struggle with sickling. Tendu, which leads forward with the heel and back with the toes, is a perfect example. "Work segmentally through the foot to engage all of the muscles," says Casati, who is also a former professional dancer. "I had a teacher who called it 'pushing your pennies': Imagine you have a pile of pennies in front of your toes, and push them away from you so that you're articulating your toes like fingers."
Patricia Delgado, a principal dancer with Miami City Ballet, has always struggled with her less-than-ideal feet. She noticed a vast improvement in her line when she started wearing pointe shoes at the barre. "You can use the floor as resistance during tendu and dégagé," she says, "and because a pointe shoe is much harder than a flat shoe, it strengthens the muscles in your foot and ankle."
Thera-Band exercises also help. Sitting on the ground with your legs straight out in front of you, loop the band under your forefoot and pull on the ends to create resistance. Casati recommends practicing pointing, flexing, winging and sickling your foot (10 to 20 repetitions per direction) to build strength in your ankles and feet.
Building flexibility takes time. "Don't force your body to do things it can't do—you'll be more susceptible to injury," Casati says. "You have to make peace with your anatomy."
Form vs. Function
If you're blessed with flexible ankles, be aware that winging has a definite time and place. "Wing your foot when it's in front of you or behind you, whether it's touching the ground in tendu or up in the air," Hyltin says. "But not in à la seconde—then it looks like you're not pointing."
"A lot of times students misinterpret winging and contort their foot until it's actually flexed," Taylor says. "It's important to understand that the line should be pleasing on a 360-degree plane. If you're doing a promenade, the audience will see your foot from all angles. You always want the foot to appear fully pointed."
Sometimes dancers push over towards their big toe on demi- and full-pointe to create a winged look, but this can create problems like tendinitis and heel stiffness. "Ideally you want a nice, neutral foot in relevé, with your weight between your first two toes," Casati says. "When you're always grinding one side of the ankle, you create a lot of wear and tear, which can lead to arthritic issues down the road."
Delgado is sometimes asked to dance over her big toe to create a better line. "But I know that functionally it's more important to be over my second toe and rotated from the hip down through the knee," she says. "Function first, then create the line."
Everyone is built differently, so it's important to understand your foot—and its limitations—to create the most flattering line. "It's about figuring out when to wing," Delgado says. "Spend time examining your foot in the mirror to determine what's best for your own line."
May. 23, 2017 01:11PM EST
Via @quinn_starner on Instagram
Nearly 80,000 dance-loving Instagram followers can't be wrong: Quinn Starner is one to watch. And what's just as impressive as the 15-year-old's rabid online following is her ever-growing list of competition accolades. Quinn, who trains at Indiana Ballet Conservatory and Stars Dance Company, been named first runner-up at The Dance Awards for two years in a row (as a junior and a teen); was the 2016 West Coast Dance Explosion Teen National Champion; earned first place in contemporary and third place in the classical division at Youth America Grand Prix Regionals in Pittsburgh last year; has won the Grand Prix Award at ADC|IBC; and was a gold medalist at World Ballet Art Competition Grand Prix. Plus, she made it to the Academy round on last year's "So You Think You Can Dance: The Next Generation," and has performed as Clara in the Radio City Christmas Spectacular. Here's what Quinn has to say about her favorite songs, teachers, and career highlights.
Keep reading...
Show less
NBC
Want a chance to get personally involved in the HOTLY anticipated TV show "World of Dance"? Of course you do. That's why J. Lo. and the rest of the "WOD" team have launched an interactive version of the upcoming NBC series that lets Snapchatters get in on the action.
Keep reading...
Show less
May. 22, 2017 02:07PM EST
On Saturday morning, Russell Horning—aka 15-year-old Instagram king @i_got_barzz—was already kind of famous. His admittedly bad but weirdly mesmerizing dance videos had earned him shoutouts from the likes of Rihanna (and dance tributes from the likes of Josh Killacky).
But by Sunday morning? By Sunday morning, Russell Got Barzz had reached an entirely different level of memedom. Because Katy Perry tapped the teen—signature backpack and all—to perform "Swish Swish" with her on "Saturday Night Live." And the internet lost its darn mind.
Keep reading...
Show less
May. 21, 2017 11:00AM EST
If, like me, you've ever wondered (and wondered) how that stunning opening scene in La La Land came together, do we have a treat for you.
Keep reading...
Show less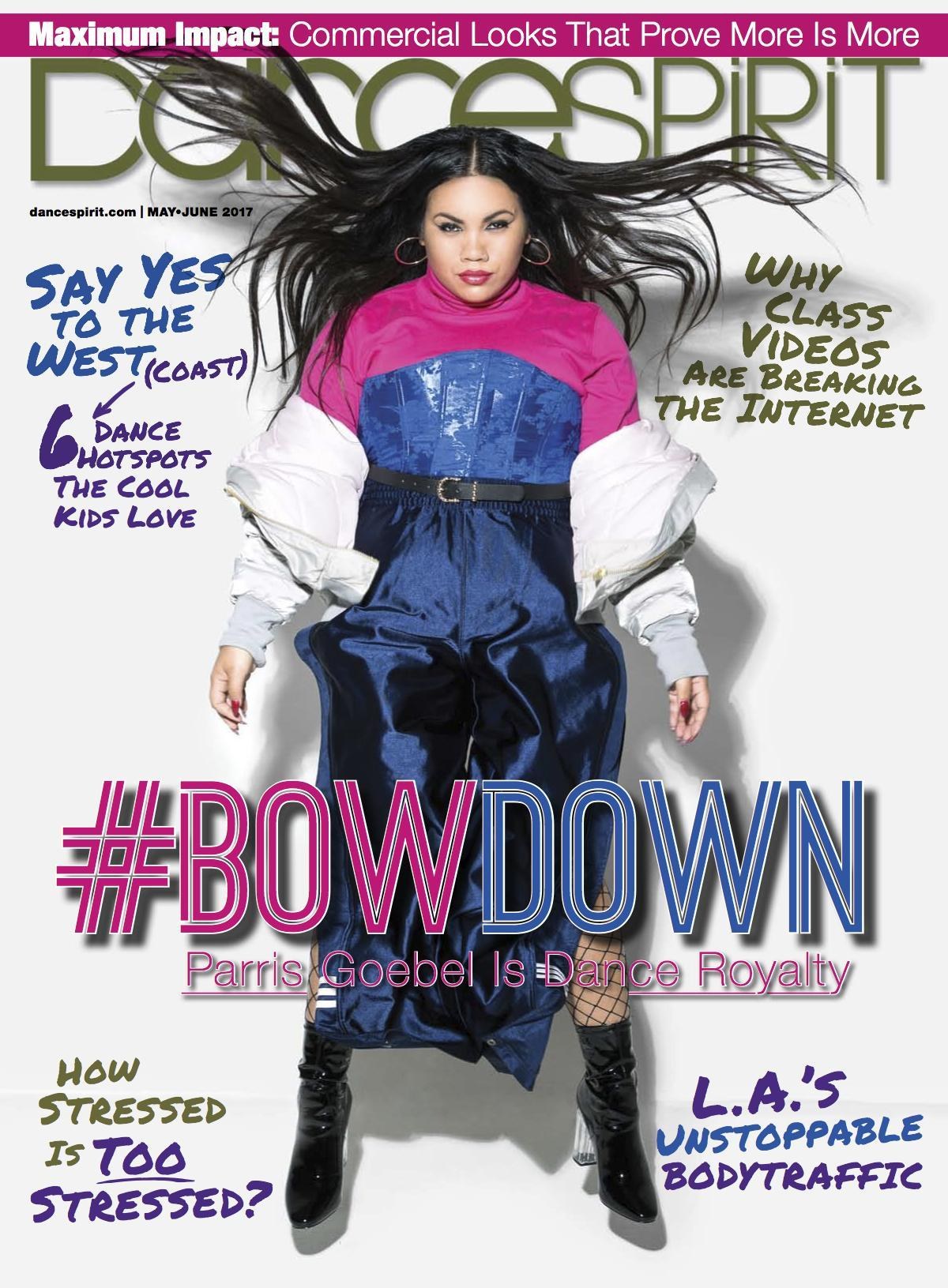 Get Dance Spirit in your inbox