Apr. 23, 2017 11:00AM EST
If you're a dancer with a bust, you know the struggle all too well. Wear a sports bra, and ruin the elegant lines of your leotard? Or go without support, and risk tons of pain and discomfort? The sad truth is, even when dancewear has a built-in shelf bra, that's often not enough support for the full range of ladies who dance.
Professional dancer Caterina Mercante has created a bra that promises to fix all of those issues. She calls it the ONE Bra, and it's designed specifically for dancers, with all kinds of features that could prove to be life-changing:
1. Underwire to lift and separate
2. Compression mesh in multiple shades to match skin color
3. Side attachments, so no bulging hooks in the back
4. Convertible straps
5. Removable pads
6. Available in B-D cups
But don't take our word for it. Watch this video to see the ONE Bra in action.
The One Bra demo from Caterina Mercante on Vimeo.
Mar. 30, 2017 06:07PM EST
Jayme Thornton

You got a lob, and it's adorable—but it's probably also un-bun-able. How can you keep it out of your face for class? We asked hair pro Chuck Jensen to create three dance-friendly updos that are perfect for shorter hair.
1. Tucked French Braid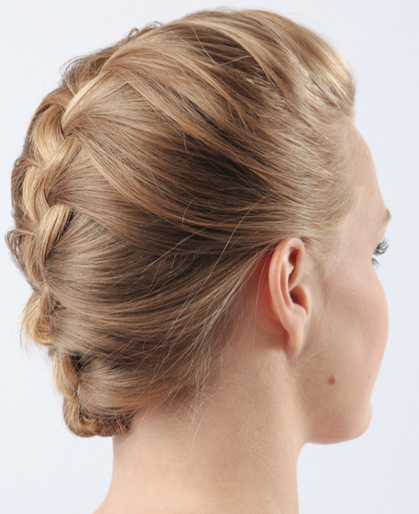 Jayme Thorton
-Create a French braid—crossing the strands over, not under, as you go—from the top of your head to the nape of your neck.
-Braid the remaining tail of hair (as best you can) in a standard braid.
-Tuck the tail under and use hairpins to secure it, creating "X" shapes with the pins for security.
Chuck's Tip: Have slippery and/or dramatically layered hair? Wet the ends before beginning the braid, to keep them from sliding or sticking out.
2. Modified Gibson Tuck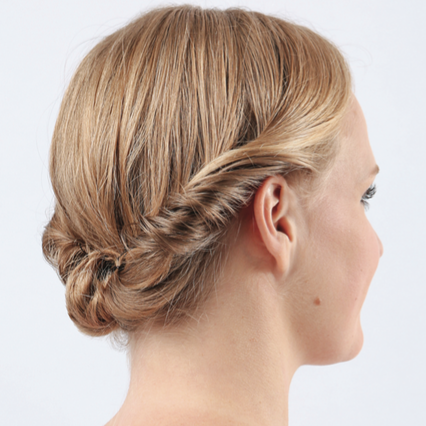 Jayme Thornton
-Create a deep side part.
-Grab two small pieces from one side of the part and twist them together.
-Keep picking up new pieces of hair as you twist along the side of your head, pinning at intervals to keep the twist from unraveling.
-Repeat on the other side.
-Make a ponytail, incorporating all remaining hair, at the base of your neck.
-Roll the tail upward and use hairpins to secure it at your nape.
-Gently pull the ponytail roll and the side twists together, so they look like one seamless twist.
Chuck's Tip: Hide any leftover ends by tucking them into the side twists.
3. French Twist with a Twist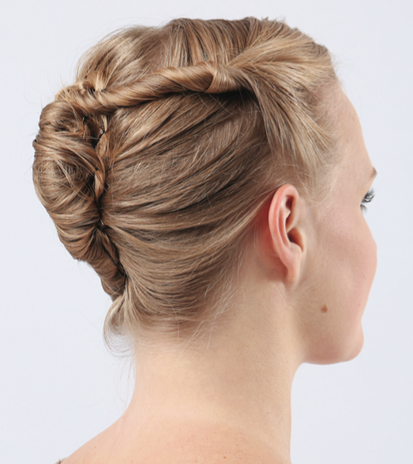 Jayme Thornton
-Create a part along the top of your head from ear to ear, dividing your hair into two sections.
-Pin the front section out of the way.
-Create a small French twist with the back section by making a low ponytail and then pulling the hair upward as you twist it. Tuck the ends into the top of the twist.
-Unpin the front section of hair and create a deep side part in it.
-Twist the hair on one side of the part into a rope.
-Tuck the end of the rope under itself and pin it to the top of the French twist.
-Repeat the previous two steps with the hair on the other side of the part.
Mar. 07, 2017 12:04AM EST
You'll be seeing double—double the style, that is—with these fabulous color-coordinated takes on your dance-team colors.
Mar. 02, 2017 11:20PM EST
Alice Klock is one busy lady: She dances with Hubbard Street Dance Chicago and is also a talented visual artist. Get inspired by her comfortable, multitasking style.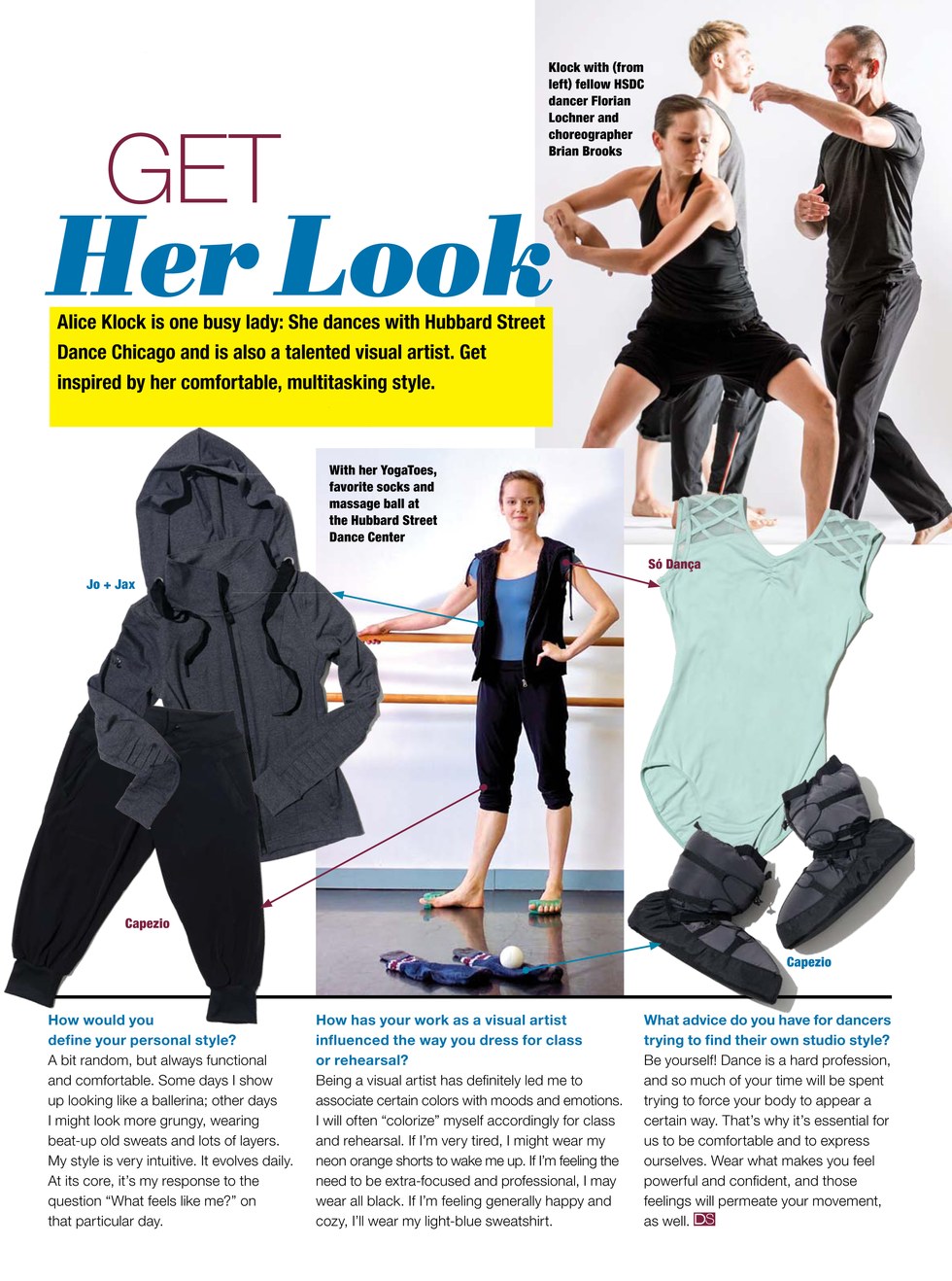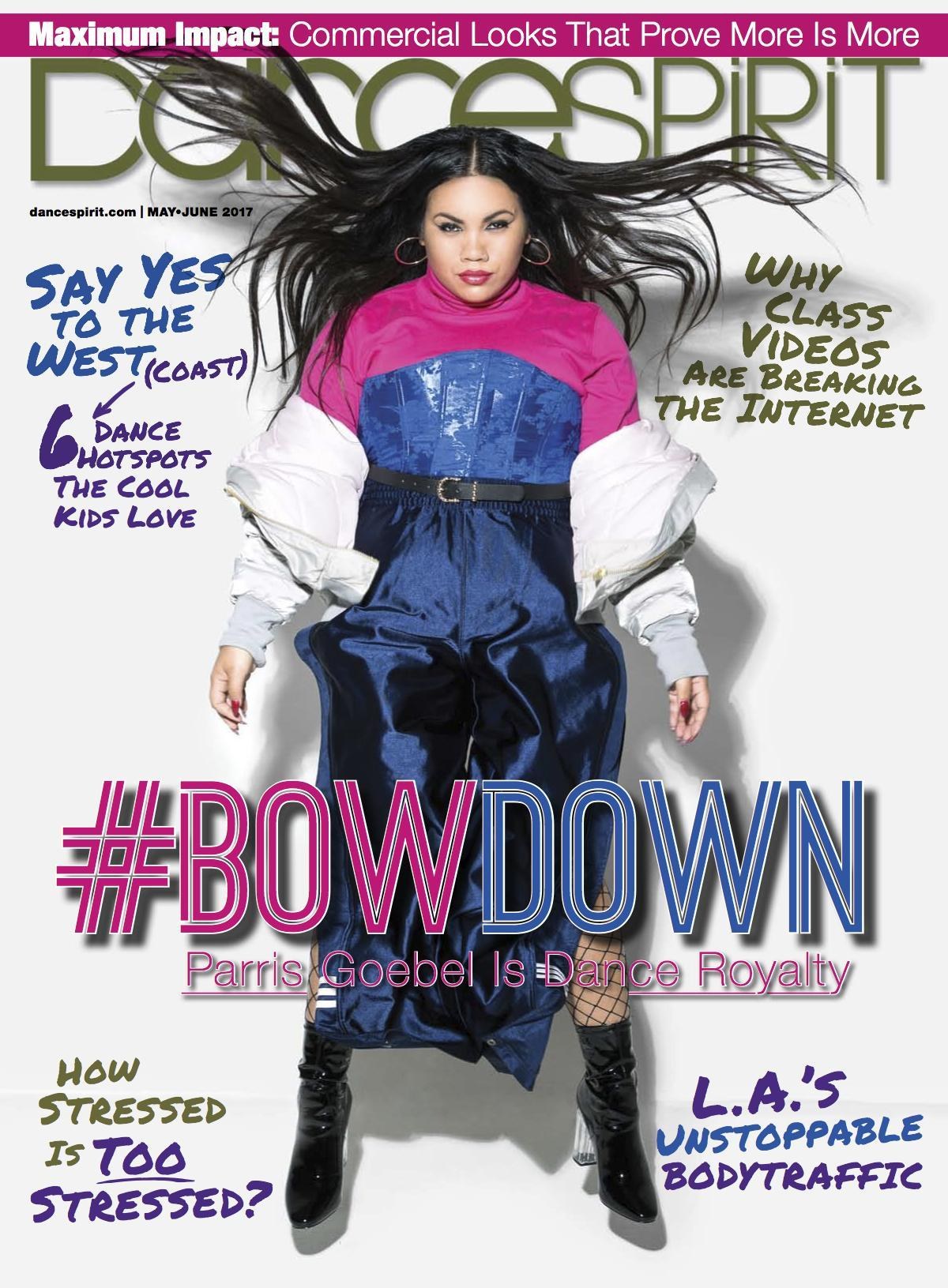 Featured College Dance Program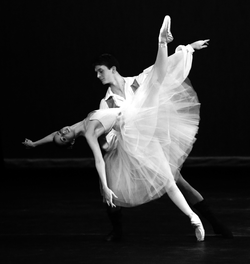 Get Dance Spirit in your inbox