The Olympic Closing Ceremony Sounds Dance-Tastic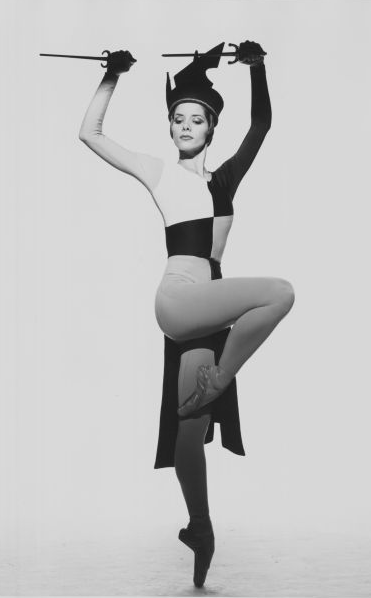 The Olympics are winding down, which has me feeling a little blue. It's been an amazing, wild ride. How are we going to say goodbye to all the world-class athletes (Phelps! Bolt! GABBY DOUGLAS!) that we now basically think of as our best friends?
With a big, crazy, dance-packed closing ceremony, that's how. Were you a little underwhelmed by the dance (or lack thereof) in the opening ceremony? Fear not: Apparently Sunday night's show will include a giant ballet concert featuring 300 dancers, choreographed by golden boy Christopher Wheeldon. Everyone's been very hush-hush about the details, but an article published yesterday reveals that none other than Royal Ballet legend Darcey Bussell—DARCEY BUSSELL!—will come out of retirement to star in the performance.
So at least we have that to console us (and what a consolation!). But a word of caution to the NBC executives who decided to cut away from the beautiful Akram Khan piece during the opening ceremonies: If you don't televise this amazingness, you may just have a swarm of angry bunheads grand battement-ing your doors down come Monday morning. And bunheads are scrappy.
Jun. 15, 2017 02:00PM EST
From left: Haley Hartsfield, Kaylin Maggard, and Michelle Quiner (photos by Erin Baiano)
Congratulations to Dance Spirit's 2017 Cover Model Search finalists: Haley Hartsfield, Kaylin Maggard and Michelle Quiner! One of them will win a spot on Dance Spirit's October 2016 cover. Learn more about the dancers on their profile pages, and then vote for your favorite below.
We also want you to get social! We'll be factoring social media likes and shares into our final tallies. Be sure to show your favorite finalist some love on Facebook, Instagram, and Twitter, sharing their profile pages and using the hashtag #DanceSpiritCMS.
Keep reading...
Show less
Performing on a Broadway stage might seem glamorous, but it comes with one of the most grueling schedules a dancer can face. Maintaining your stamina and energy, warding off injury and keeping the material fresh for eight shows a week is no joke. So how do dancers do it? Dance Spirit talked to ensemble members from some of Broadway's danciest shows to get their survival tips.
Keep reading...
Show less
You should know Leiomy Maldonado's name, because she's shaped the way you dance. Called the "Wonder Woman of vogue," the trailblazing artist was the first transgender woman to appear on "America's Best Dance Crew," as part of the Vogue Evolution crew. And her signature "Leiomy Lolly" hair flip has inspired everyone from Beyoncé to FKA Twigs to Willow Smith to, odds are good, your own teachers and choreographers. (Smith even asked Maldonado to appear in the video for "Whip My Hair," to show the world how to do the flip properly.)
Now, Maldonado is the star of a new Nike ad celebrating the queer and transgender dancers who form the heart of the voguing community. Directed by Daisy Zhou, the spot is narrated by transgender artist Precious Angel Ramirez, and showcases Maldonado's extraordinary skills, as well as those of several other dancers from the vogue scene.

Keep reading...
Show less
Jun. 25, 2017 11:00AM EST
via YouTube
...This clip, "'Hamilton' Choreographer Breaks Down His Moves," popped up on my YouTube recommended list. I mean, I could watch Hamilton's dance wizard Andy Blankenbuehler talk about anything. Have you read our interview with him back when he was making the moves for Bandstand? The guy is freaking fascinating.
Keep reading...
Show less


Get Dance Spirit in your inbox