When Perfectionism Becomes a Problem
Lealand Eve
As a teenager, contemporary dancer Eveline Kleinjans felt like nothing she did was good enough. Auditioning for university dance programs paralyzed her: "I was so focused on every move I made and what people would think that I wasn't able to be free, to be myself," she says. And her intense perfectionism had real repercussions. "I'd get negative feedback saying, 'We don't see you.' "
Perfectionism is extremely common in the dance world, because dancers hold themselves to terrifically high standards. It's easy to get a little discouraged when you aren't improving as quickly as you want. But there's a difference between healthy self-criticism and an unhealthy obsession with perfection. How can you tell when your drive to be better has crossed the line—and what can you do to get back on track?
---
Understand Your Tendencies
"Perfectionism is an inborn personality trait," says performance psychologist Dr. Linda Hamilton, "and it has a lot of positive aspects! Perfectionists have high standards. They tend to be organized and meet their goals." At what point does perfectionism go bad? "When you set unrealistically high goals and, when you can't reach them, become plagued with self-doubt," Hamilton says. If you're constantly questioning whether you're good enough, you could have a problem.
"Some people are perfectionists only in certain activities. For others, it permeates who they are," adds Carly Goldstein, a postdoctoral fellow at Alpert Medical School at Brown University and The Miriam Hospital. "Training to be a performer can be such an all-consuming process that feelings of inadequacy in one area can bleed outward: Having a bad dance class can make you feel bad at everything."
Watch for Symptoms
Not every perfectionist will experience the same issues. For Kleinjans, perfectionism was an emotional roller coaster. "Some days, I really wanted to work to be better. Other times I was like, Why even try? I'm never going to be good enough," she says. Many perfectionists, rather than experiencing up-and-down emotions, get stuck on one end of that spectrum—either pushing themselves so hard they become exhausted and injured, or trying to avoid the dance studio at all costs.
Is your perfectionism driving you to rehearse the same choreography over and over until it's exactly right? You might be at risk for burnout. Do you feel strong anxiety at the thought of making a mistake? You could develop stage fright, or avoid an important audition rather than risk failure. "I've known perfectionists who were so self-critical that they stopped dancing way before their prime," Hamilton says. Pay attention to how perfectionism makes you feel—and what behaviors it inspires.
Fight Back
Understanding your specific perfectionism problem is only half the battle. You also have to take steps to change your mind-set. Here are a few techniques. Try the best-friend test. When you start berating yourself, think, "Would I say this to my best friend?" "If your friend had an off day, would you tell her she had no talent and should quit dance?" Hamilton asks. "Of course not!" Recognizing how harsh you're being can help you stop harmful self-talk.
Distance yourself from your thoughts. Do you have a nasty inner voice that chimes in when things get hard? Goldstein suggests giving that voice a silly name. "Let's say you keep falling out of your turns," she says. "Your inner voice might tell you, 'You'll never get it right. You should just skip the rest of class.' But if you think, 'That's not me talking—it's the World's Worst Motivational Speaker,' you can see how those thoughts both aren't true and aren't helpful."
Put your struggles in perspective. It might feel like you'll never nail that triple pirouette—but is that really true? Instead of thinking in black-and-white terms, spend time in the gray. Remember how far you've progressed in your training to even be attempting such a difficult step. Consider that your favorite professional dancers once couldn't do triples either—and that they have moves that frustrate them now.
Avoid comparisons. "Put blinders on and work on you," recommends Nashville Ballet dancer Mollie Sansone, who struggled with perfectionism for years. In a ballet world seemingly filled with perfect bodies, she agonized over her less-than-perfect turnout and feet. But after getting so discouraged that she considered quitting, Sansone regained self-confidence by homing in on her strengths rather than her weaknesses. "Focus on what you have to give," she says. "I'm a good turner. I'm good at petit allégro. I connect with the audience. I took those qualities and ran with them."
In addition to reframing your negative thoughts, you can combat perfectionism by surrounding yourself with a strong support system. "When you're starting down a path that's destructive, it's important to catch it early," Hamilton says. Talking to a teacher, mentor, parent or therapist can ease your burden. "It's impossible to be perfect," says Ballet Spartanburg's Nichola Montt. "There's always something to work on! The most successful dancers are the ones who can accept their flaws and mistakes and learn from them. Then you can grow as an artist."
Much of Janelle Ginestra's career has been about helping others shine. She's dedicated herself to supporting and cheerleading her partner, WilldaBeast Adams; the emerging talents in their dance company, ImmaBEAST; and the countless dancers she inspires at master classes and conventions. Her YouTube channel has become a launching pad for young talents like "Fraternal Twins" Larsen Thompson and Taylor Hatala, thanks to viral videos featuring Ginestra's creative vision.
But Ginestra's a skyrocketing success in her own right—an in-demand choreographer, a social media influencer, and a dance entrepreneur, building a legacy one eight-count at a time. It's time for her turn in the spotlight. And she's more than ready. "I want to be a legend in whatever I do," she says. We'd argue that she already is.
Keep reading...
Show less
Win It
Oct. 13, 2017 04:31PM EST
Daphne Lee is a queen, and not just in the "OMG Girl Boss Alert" sense of the word. She's an actual queen—a beauty queen. Crowned Miss Black USA in August, she's been doing double duty as she continues to dance with the Memphis based dance company, Collage Dance Collective. Lee's new title has given her the means to encourage other black girls and boys to pursue their dreams, while also pursuing dreams of her own. The scholarship money awarded with the pageant title will assist her as she earns a Masters of Fine Arts degree at Hollins University.
Keep reading...
Show less
When a choreographer finds a composer whose music truly inspires her, it can feel like a match made in dance heaven. Some choreographers work with the same composers so frequently that they become known for their partnerships. New York City Ballet soloist and resident choreographer Justin Peck, for example, has tapped composer Sufjan Stevens numerous times (last spring, the two premiered The Decalogue at NYCB, to rave reviews); L.A. Dance Project's Benjamin Millepied's working relationship with composer Nico Muhly has spanned a decade and two continents; and when tap dancer Michelle Dorrance premiered the first-ever Works & Process Rotunda Project, a site-specific work for New York City's Guggenheim Museum, last year, percussionist Nicholas Van Young was by her side as an equal partner. Successful collaborations require compatibility between artists, direct and honest communication, and flexible, open minds. But when the stars align, working with a composer can be extremely rewarding.
Keep reading...
Show less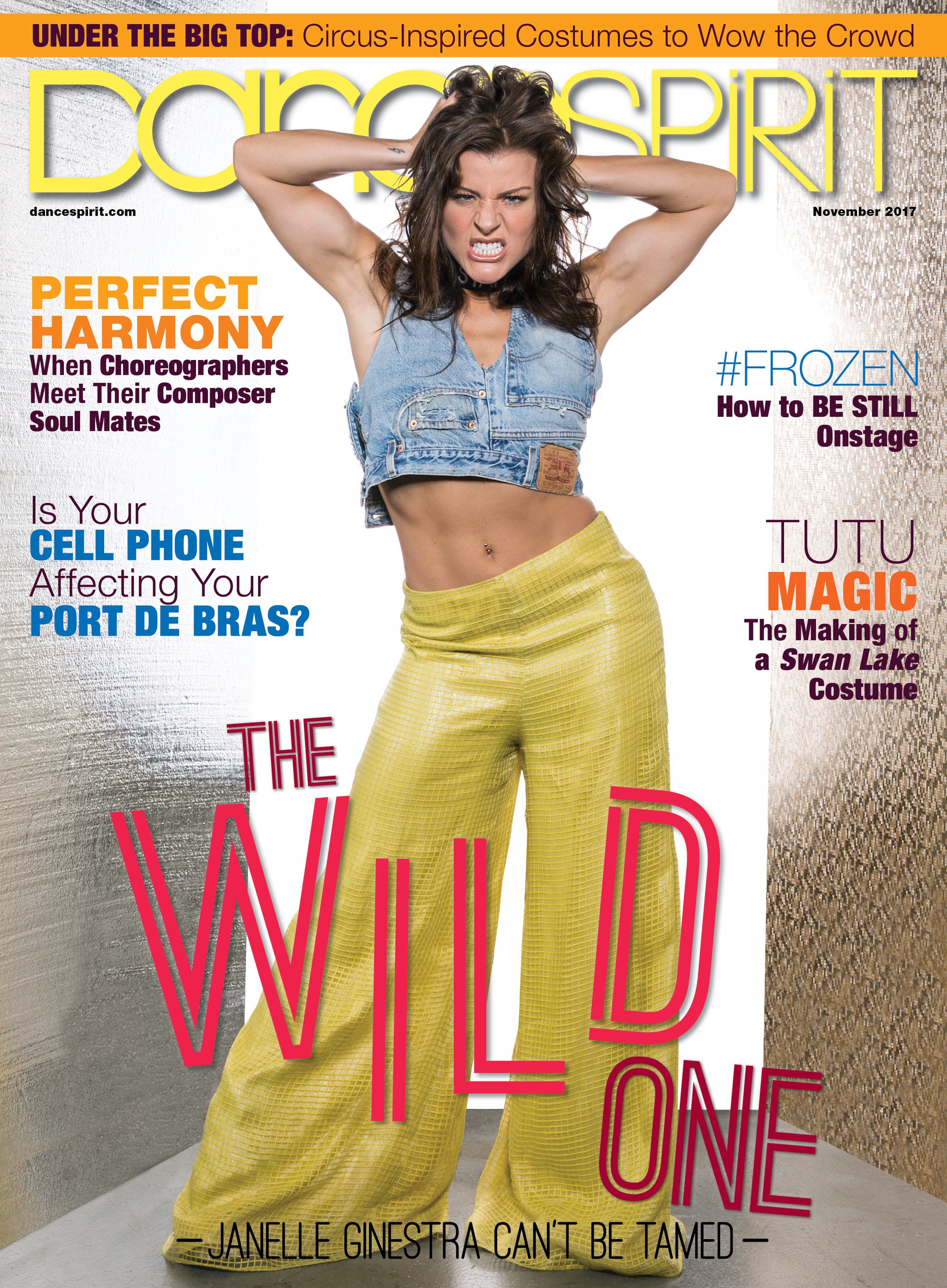 Get Dance Spirit in your inbox