Story time:
VIBE XIX 2014, a hip-hop competition in So. Cal., took place on January 12 of this year. Academy of Villains, a San Francisco-based crew, took home first place with a hard-hitting routine packed with stunts, props, and Michael Jackson.
Fast-forward four months, and the internet explodes...over the runner-up. A YouTube video of second-place-winners The Company, taken from the front row of the audience, now has over a million views. Combine that with the official VIBE video, which has half a million views, and you've got...a lot of views!
What sparked this surge? It could have something to do with the fact that Reddit posted the video about a week ago. Regardless, we're happy it happened—these dancers deserve to go viral!
It's no secret we're suckers for a squeaky clean performance with lots and lots of dancers sharing the stage. And The Company does synchronization sooo right. It's not robotic or stiff—each dancer still expresses his or her personality. All of them just happen to fit together oh. so. perfectly. Plus, we're lovin' the prep school vibe. It's like the Dalton Academy Warblers got a swag-tastic makeover.
We'll stop blabbing about it now and let you see for yourself!
Dancer Yesenia Ayala first caught our eye in the off-Broadway production of Sweet Charity with Sutton Foster earlier this year. So, we were super excited when we found out she was making her Broadway debut in this spring's sweetest new show Charlie and the Chocolate Factory. (Both productions were choreographed by Joshua Bergasse.)

Keep reading...
Show less
May. 28, 2017 11:00AM EST
May. 27, 2017 02:49PM EST
May. 26, 2017 03:47PM EST
Since the NYC premiere of Alexei Ratmansky's Whipped Cream at American Ballet Theatre's spring gala Monday night, the DS editors haven't stopped talking about its creepy-cute sets and costumes, created by artist Mark Ryden. Well, the obsession is about to get even crazier, because we just heard that Ryden's artwork for the ballet is now on display in not one, but TWO locations in NYC.
Keep reading...
Show less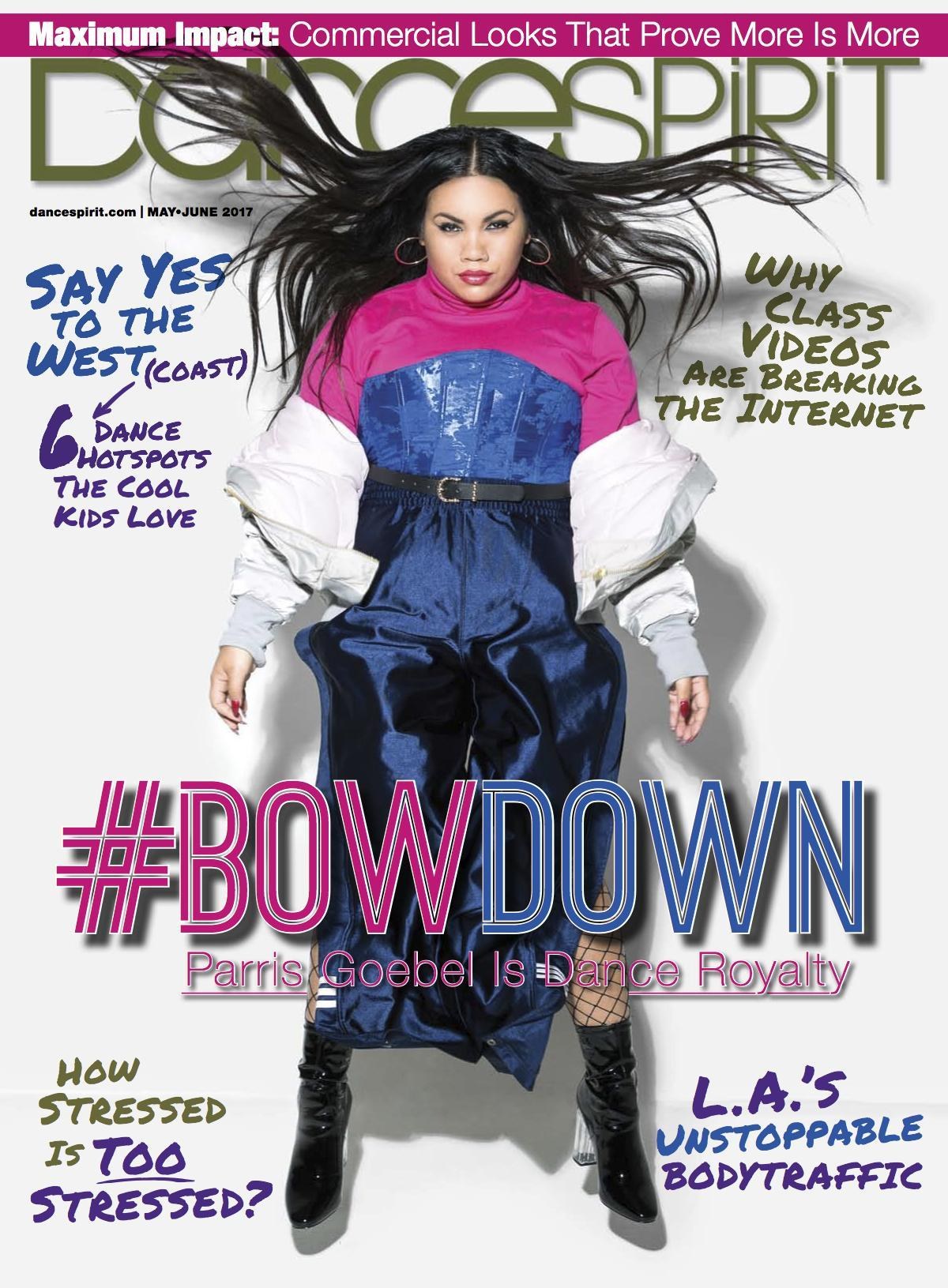 Get Dance Spirit in your inbox