The Radio City Rockettes rev up holiday fashion
What to expect this season! (Hint: It's not just a NYC phenomenon anymore.)


"Can we get a break from smiling?" asks Jacquelyn Dowsett at the DS fashion shoot, before bursting into a fit of laughter with her castmates. Decked out in silver high-heeled shoes, with legs that almost touch the ceiling, the Radio City Rockette needed a minute to let her face and kicking legs rest after three hours of posing for photos. And she should take a break while she can get one. Dowsett is one of 32 Rockettes who will fuse jazz, tap and ballet in this year's Christmas Spectacular at Radio City Music Hall. Starting November 7, she'll be spreading cheer round-the-clock (as in 30 shows a week!).
This isn't the same Christmas Spectacular your grandmother saw. "The show is totally re-imagined each year," says Katie Martin, a returning Rockette. Along with the legendary "Living Nativity" and "Parade of the Wooden Soldiers" (routines that have dazzled audiences since 1933), this year's crowd will get something fresh: the ladies will board a real Gray Line double-decker bus before going with the audience on a dancing, musical "tour" to famous NYC landmarks, all in the comfort of the 6,000-seat Radio City Music Hall. The number ends with live explosive fireworks!
The Rockettes aren't just going to be driving in a bus onstage, but they'll also actually be touring the country! The brand-new arena tour will be hitting 23 cities before the new year begins. The updated elements—different lighting and costumes, a flying Santa and a 360-degree viewing—all encompass that traditional Rockette spirit.
"It's the most wonderful experience, whether you're seeing the show around the U.S. or in NYC," notes Martin. "A Rockette is a Rockette no matter where she is."
It's this eternal optimism and buoyant energy that's made the troupe more than just a precision kick-line for the past 76 years. Even Dowsett, after asking for a smile break, couldn't seem to wipe one off her face. The joy this job creates in the dancers is palpable, and it translates to the stage.
Come this fall and winter these NYC-based Rockettes, as well as their arena-tour sisters, will have a lot of kicking to do. But it's a safe bet that, no matter how tired the dancers are, their smiles will be genuine and of course, perfectly in sync.
Much of Janelle Ginestra's career has been about helping others shine. She's dedicated herself to supporting and cheerleading her partner, WilldaBeast Adams; the emerging talents in their dance company, ImmaBEAST; and the countless dancers she inspires at master classes and conventions. Her YouTube channel has become a launching pad for young talents like "Fraternal Twins" Larsen Thompson and Taylor Hatala, thanks to viral videos featuring Ginestra's creative vision.
But Ginestra's a skyrocketing success in her own right—an in-demand choreographer, a social media influencer, and a dance entrepreneur, building a legacy one eight-count at a time. It's time for her turn in the spotlight. And she's more than ready. "I want to be a legend in whatever I do," she says. We'd argue that she already is.
Keep reading...
Show less
For more on choosing whether to compete or not, click here.
I started dance classes at a young age. By the time I was 3, I was training at The Dance Club, and I grew up there. I started with the basics—ballet and jazz—and eventually added tap, tumbling, contemporary, and hip hop.
Early on, I did compete. I remember my first time: I did a trio at a small local competition, and it got first place. The trophy was as tall as I was, and I loved it. I attended conventions as a mini, and had the opportunity to take classes from Travis Wall, Sonya Tayeh, Andy Pellick, and Joey Dowling-Fakhrieh. There was so much variety—I was in awe.
Keep reading...
Show less
For more on choosing whether to compete or not, click here.
My mom was a dancer growing up, and she went on to become a dance teacher, so I've really grown up in the studio. I started classes when I was 2, and by the time I was 9, I was training at The Dance Club and knew I wanted to dedicate all my time to dance.
Keep reading...
Show less
Win It
Oct. 13, 2017 04:31PM EST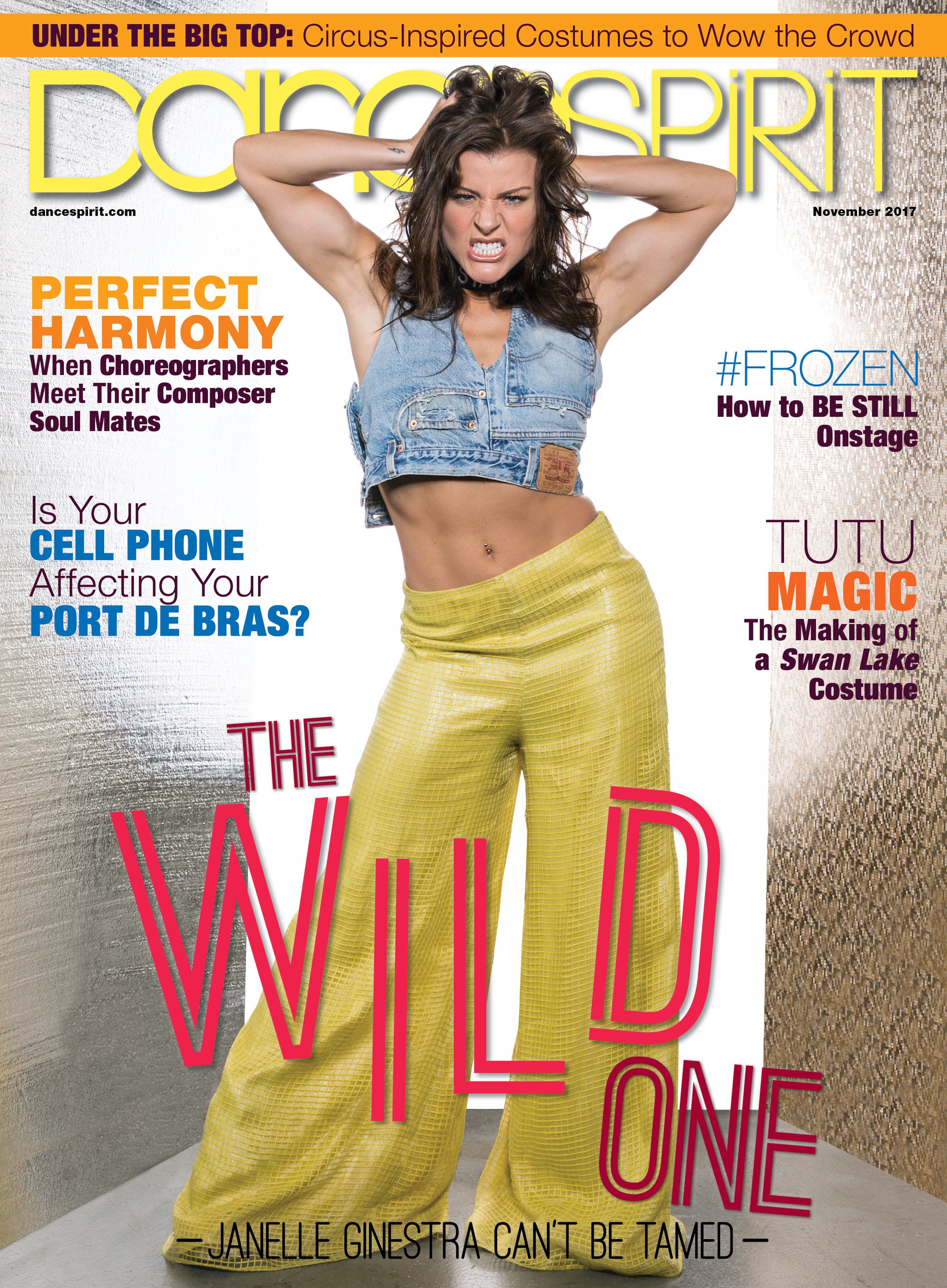 Get Dance Spirit in your inbox