I'm sad to admit it, but I never learned how to ski.  I guess I just spent too much time in ballet class. So now I find myself all grown up and without this skill that everyone else seems to have. This weekend, despite intense fears of uncontrollably hurdling down an icy mountain, I headed up to Vermont to try my hand at the sport.
My ski instructor started the day by asking my 5-person beginner class about our athletic backgrounds. Finding out that I was a former dancer made him very happy. "Your balance must be excellent!" he said. This raised my confidence a little. Then, he taught us how to "pizza." I'm sure that's not the official term, but it's basically turning in to make your skis the shape of a pizza slice. To someone who's spent her whole life being told to turn out, this felt very unnatural. Confidence back to zero.
Once we actually got on the mountain, I discovered that a good sense of balance, strong calves and an ability to follow directions—all things I got from dance class—really helped. And, though my ballet teachers would cringe at the thought, turning in began to feel more and more natural. I finished the day feeling pretty great about my ski abilities. I never even fell!
Then I discovered this…
I think I need a couple more lessons before I attempt a skiing ballet, but at least I know there's an awesome sport out there for dancers/skiers. And, however impossible it may seem, it's always good to have something to strive for.
Much of Janelle Ginestra's career has been about helping others shine. She's dedicated herself to supporting and cheerleading her partner, WilldaBeast Adams; the emerging talents in their dance company, ImmaBEAST; and the countless dancers she inspires at master classes and conventions. Her YouTube channel has become a launching pad for young talents like "Fraternal Twins" Larsen Thompson and Taylor Hatala, thanks to viral videos featuring Ginestra's creative vision.
But Ginestra's a skyrocketing success in her own right—an in-demand choreographer, a social media influencer, and a dance entrepreneur, building a legacy one eight-count at a time. It's time for her turn in the spotlight. And she's more than ready. "I want to be a legend in whatever I do," she says. We'd argue that she already is.
Keep reading...
Show less
Win It
Oct. 13, 2017 04:31PM EST
Oct. 13, 2017 03:01PM EST
Okay, so it's also Friday the 13th. (Eek! Be sure not to let any black cats cross your path on the way to the studio!)
Keep reading...
Show less
If you've ever seen a Janelle Ginestra class video, you know how lit her combos are. What you don't see in those clips is how devoted Ginestra is to her students. We went behind the scenes at one of her sold-out IMMA SPACE classes to see Ginestra in her element, mentoring some of L.A.'s most talented dancers. It was an inspiration feedback loop.

All photos by Joe Toreno.
Keep reading...
Show less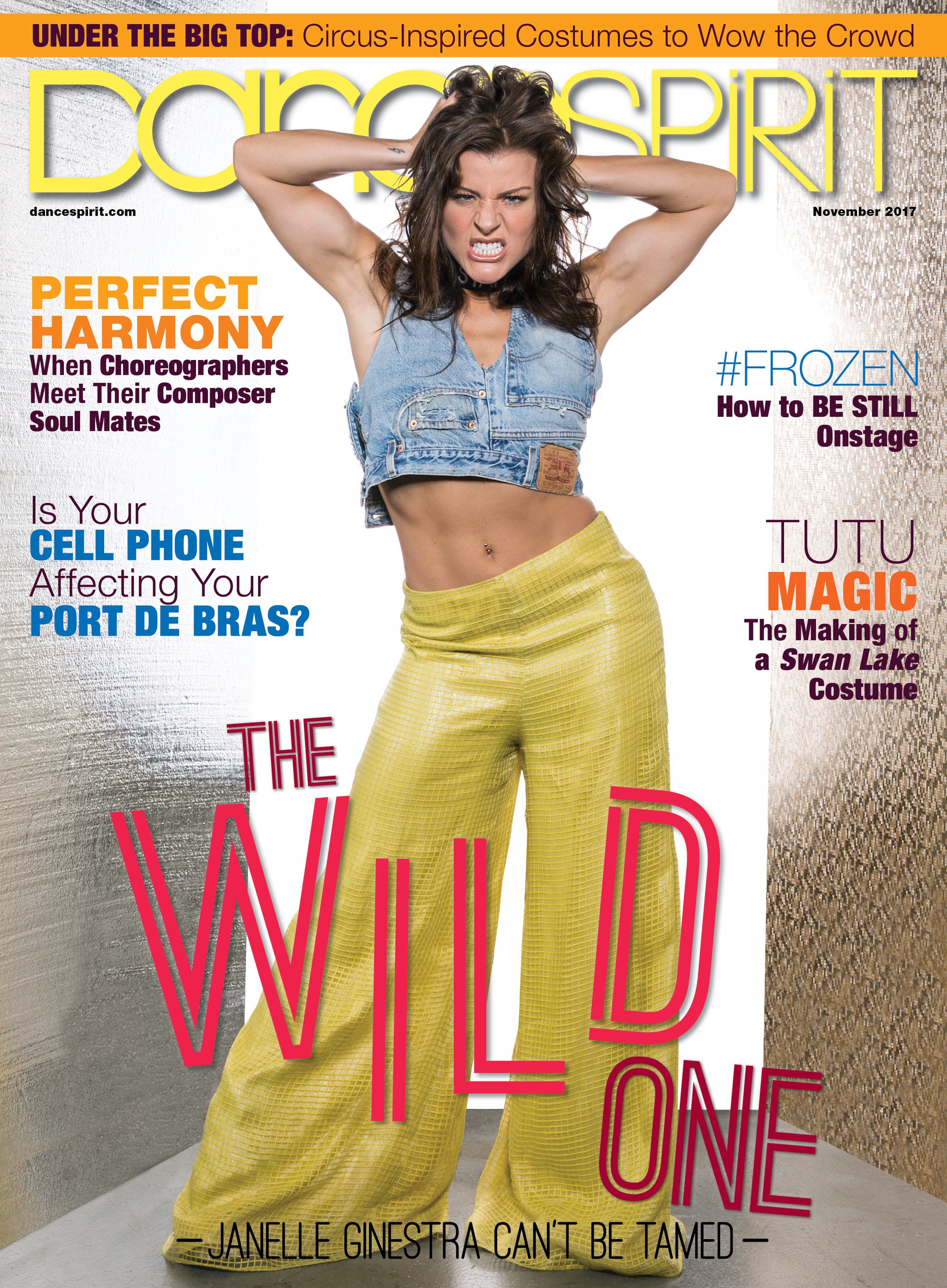 Get Dance Spirit in your inbox