The Smooth Moves on "Smash"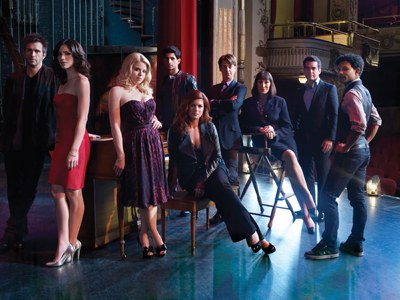 The cast of "Smash" (Will Hart/NBC)
First there was "Fame," then there was "Glee" and now there's a new you'll-want-to-sing-and-dance-along show coming to the small screen: "Smash," from executive producer Steven Spielberg. The show is about a musical composer named Tom (Christian Borle) and a lyricist named Julia (Debra Messing), who are working to get a Marilyn Monroe–themed musical off the ground. Naturally, drama ensues: Should they cast sassy theater veteran Ivy (Megan Hilty) or doe-eyed newcomer Karen (Katharine McPhee) in the leading role?
We don't know who will snag the spotlight, but we do know that any good Broadway-based show is sure to have plenty of dancing! Josh Bergasse, a musical theater veteran himself, is the show's choreographer, and he gave us the scoop on what we can expect from "Smash."
(Hint: "There's tons of music, tons of dance and tons of drama," he says.)
Dance Spirit: How did you get involved with the show?
Josh Bergasse: Michael Mayer, the director of the show's first three episodes, saw my choreography at a benefit I did at New York University. A month later he approached me about working on "Smash."
The first day of filming was so exciting. I had never been on a shoot that was quite so big! The dancers and I felt really great about the number we were filming, but I was nervous as to how it would read on camera. The footage is gorgeous—everything pops.
DS: How much dancing is in the show?
JB: Each episode has at least one big dance number, and some episodes have more. I have a core group of 10 dancers I use, and I call in more dancers for bigger numbers.
DS: What is the choreography like?
JB: It's a mix of classic Broadway, contemporary, hip hop and old–Hollywood musical–style numbers. The script calls for all kinds of different things, like routines with Marilyn and the male cast members and routines at a hip and edgy rock show.
DS: The show includes some great actors but many of them aren't dancers. Are you still making them dance?
JB: Yes, even the non–dance-trained cast members are dancing! They're handling it beautifully and are having a blast.
DS: What is your advice for DS readers who want to dance on a TV show?
JB: Get an agent. It's tough to get into some auditions without one. It also helps to be fluent in many different styles of dance. On our show, for example, you never know what style will be needed from one episode to the next.
Much of Janelle Ginestra's career has been about helping others shine. She's dedicated herself to supporting and cheerleading her partner, WilldaBeast Adams; the emerging talents in their dance company, ImmaBEAST; and the countless dancers she inspires at master classes and conventions. Her YouTube channel has become a launching pad for young talents like "Fraternal Twins" Larsen Thompson and Taylor Hatala, thanks to viral videos featuring Ginestra's creative vision.
But Ginestra's a skyrocketing success in her own right—an in-demand choreographer, a social media influencer, and a dance entrepreneur, building a legacy one eight-count at a time. It's time for her turn in the spotlight. And she's more than ready. "I want to be a legend in whatever I do," she says. We'd argue that she already is.
Keep reading...
Show less
For more on choosing whether to compete or not, click here.
I started dance classes at a young age. By the time I was 3, I was training at The Dance Club, and I grew up there. I started with the basics—ballet and jazz—and eventually added tap, tumbling, contemporary, and hip hop.
Early on, I did compete. I remember my first time: I did a trio at a small local competition, and it got first place. The trophy was as tall as I was, and I loved it. I attended conventions as a mini, and had the opportunity to take classes from Travis Wall, Sonya Tayeh, Andy Pellick, and Joey Dowling-Fakhrieh. There was so much variety—I was in awe.
Keep reading...
Show less
For more on choosing whether to compete or not, click here.
My mom was a dancer growing up, and she went on to become a dance teacher, so I've really grown up in the studio. I started classes when I was 2, and by the time I was 9, I was training at The Dance Club and knew I wanted to dedicate all my time to dance.
Keep reading...
Show less
Win It
Oct. 13, 2017 04:31PM EST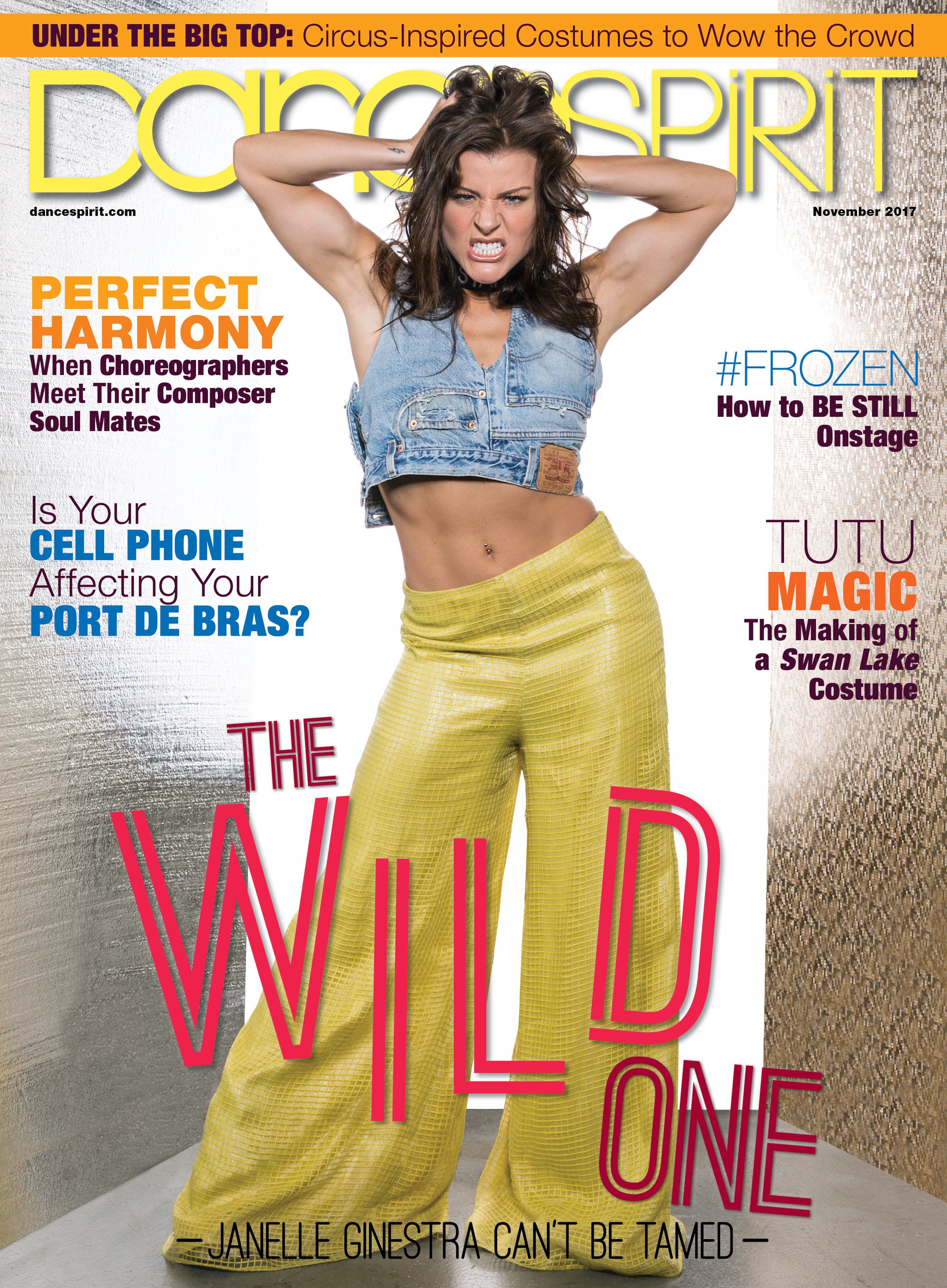 Get Dance Spirit in your inbox