Oct. 09, 2013 11:11AM EST
The Top 5 Moments from the Career Transition for Dancers Gala
One of the best perks of being a DS editor is going to the annual Career Transition for Dancers gala. What could be better than a super-glittery event for a great organization, featuring performances by top dancers from all over?
The 2013 gala, themed "Broadway and Beyond" and honoring the inimitable Ann-Margret (who makes me want to rethink the way I spell my name), was held last night at New York City Center. As usual, it didn't disappoint. Here are my top 5 moments from the evening:
1) Kelly Bishop sang "At the Ballet." You probably know Bishop as Emily Gilmore from "Gilmore Girls," or tough teacher Fanny Flowers from "Bunheads" (RIP!). But before she became a Hollywood star, she was a true Broadway baby. She originated the part of Sheila in A Chorus Line, and if there's anything that gives me more goosebumps than listening to "At the Ballet," it's listening to Kelly Bishop tear her way through "At the Ballet." Her voice may not be what it once was, but she still packs a powerful dramatic punch.
2) Randy Skinner and Sara Brians channeled Fred Astaire and Eleanor Powell. I love a good old-fashioned tap number. An elegant lady and a dashing gentleman breezing their way through a classic Broadway tune? Yes please. These two talented tappers performed an impressive routine set to Cole Porter's "Begin the Beguine," and if you're wondering what it looked like, watch this.
3) Dulé Hill, Jason Samuels Smith and Jimmy Tate kicked things up a notch. After all that about loving classic tap, let's be honest: I'm also a sucker for a good hoofer—or three. This top-notch trio's tribute to Broadway tap veteran Danny Daniels (who choreographed) kept things classy, but still gave each dancer a few opportunities to get down.
4) Lynn Cohen played Agnes de Mille. (Don't know who Lynn Cohen is? Yes you do: She's Magda from "Sex and the City." Eee!) Though Agnes de Mille was one of the original brains behind CTFD, it's still a little unclear why Cohen was around to do her best de Mille for a few minutes between some of the dance acts. In the end, though, who cares? She was fabulous.
5) Liza Minnelli presented Ann-Margret with the Rolex Dance Award—and everyone in the audience died of happiness. Nothing compares to watching those two song-and-dance queens onstage together. Especially when they're dressed in the world's most sparkly confections and cracking jokes like, "Can you believe we're both still alive?" Amazing.
Speaking of amazing: I'll leave you with Ann-Margret doing her thing (with Elvis!) in 1964's Viva Las Vegas. Enjoy!
Much of Janelle Ginestra's career has been about helping others shine. She's dedicated herself to supporting and cheerleading her partner, WilldaBeast Adams; the emerging talents in their dance company, ImmaBEAST; and the countless dancers she inspires at master classes and conventions. Her YouTube channel has become a launching pad for young talents like "Fraternal Twins" Larsen Thompson and Taylor Hatala, thanks to viral videos featuring Ginestra's creative vision.
But Ginestra's a skyrocketing success in her own right—an in-demand choreographer, a social media influencer, and a dance entrepreneur, building a legacy one eight-count at a time. It's time for her turn in the spotlight. And she's more than ready. "I want to be a legend in whatever I do," she says. We'd argue that she already is.
Keep reading...
Show less
For more on choosing whether to compete or not, click here.
I started dance classes at a young age. By the time I was 3, I was training at The Dance Club, and I grew up there. I started with the basics—ballet and jazz—and eventually added tap, tumbling, contemporary, and hip hop.
Early on, I did compete. I remember my first time: I did a trio at a small local competition, and it got first place. The trophy was as tall as I was, and I loved it. I attended conventions as a mini, and had the opportunity to take classes from Travis Wall, Sonya Tayeh, Andy Pellick, and Joey Dowling-Fakhrieh. There was so much variety—I was in awe.
Keep reading...
Show less
For more on choosing whether to compete or not, click here.
My mom was a dancer growing up, and she went on to become a dance teacher, so I've really grown up in the studio. I started classes when I was 2, and by the time I was 9, I was training at The Dance Club and knew I wanted to dedicate all my time to dance.
Keep reading...
Show less
Win It
Oct. 13, 2017 04:31PM EST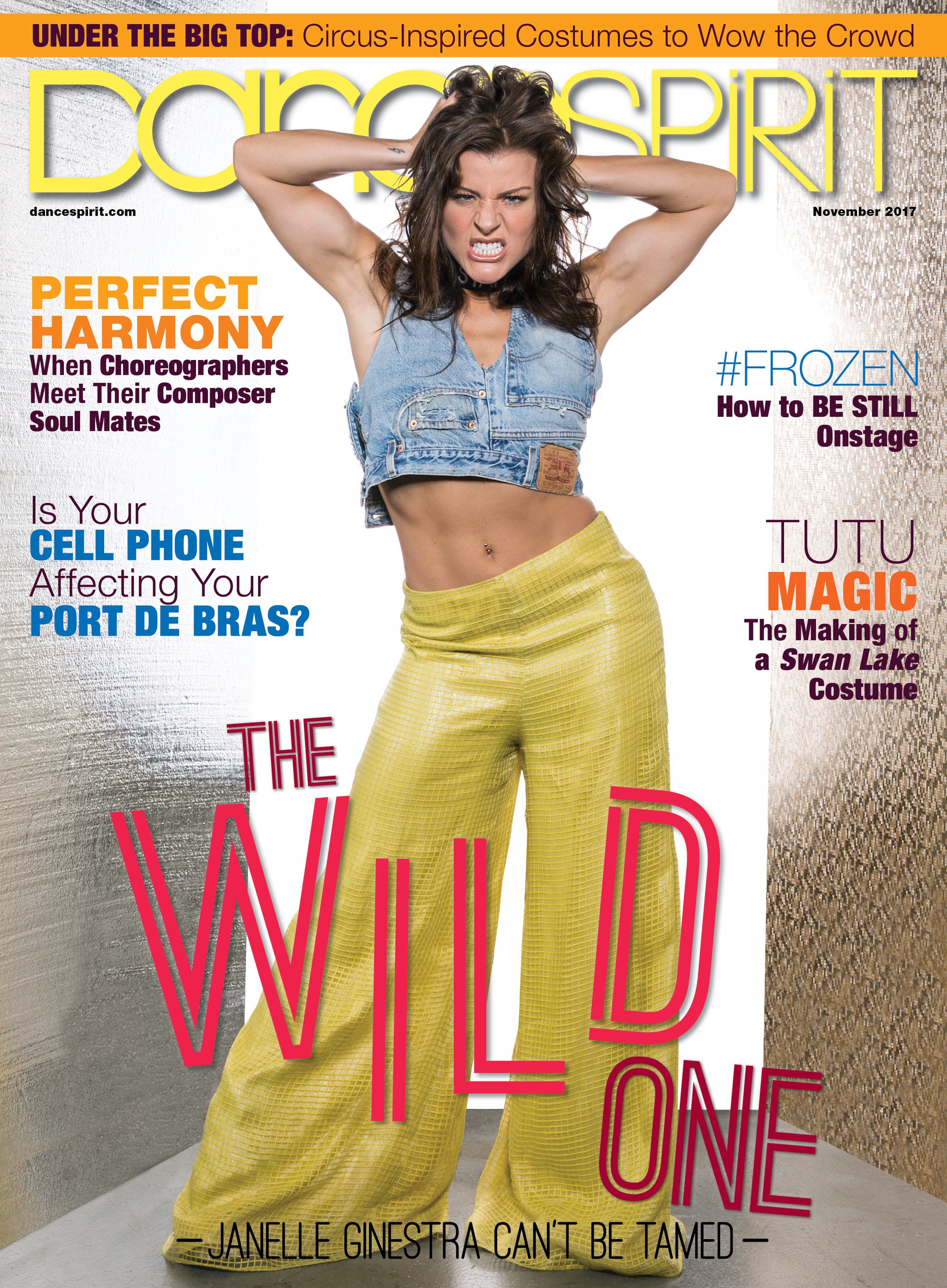 Get Dance Spirit in your inbox