Laughing Cow Mini Babybell Cheese—Light
These little rounds of cheese are sealed in a hard wax coating that not only protects them, but makes them fun to open. But since unrefrigerated dairy can go bad, be sure to only pack these if you will be consuming them within a few hours.
Peanut Butter and Jelly
Unlike turkey or tuna, PB & J sammies won't spoil (and we kind of think they taste good a bit soggy) so you can make one in the a.m. and eat it hours later. They also fill your body up with fiber and protein. Make a snack-sized portion with one slice of 100% whole grain bread, one teaspoon of strawberry preserves and one teaspoon of all-natural peanut butter. To be green (!) and keep your sandwich in top shape, carry it in a plastic container.
Kashi Tasty Little Chewies Fruit & Grain Bars
These bars are sturdy enough to hold up in your bag, but chewy enough to go down like candy, not cardboard. And with 4 grams of fiber and 4 grams of protein in each bar, you won't be hungry an hour later. Our fave flavor pumpkin pie comes with a real layer of pumpkin topped with pecans..
Justin's Peanut Butter Squeeze Pack and Apple
Grab a sturdy apple and make it a more satisfying snack with one of these delicious peanut butter packs. They're loaded with 7 grams of protein and come in fun flavors like chocolate and honey. Just don't forget to bring a plastic knife (and pack it carefully!).
Sabra Fresh Roasted Red Pepper Hummus with Pretzel Crisps
With its hard plastic packaging (hummus on one side, pretzel crisps on the other), this snack is guaranteed not to smush even on the bumpiest bus rides. One container contains 3.5 servings of hummus, so you can share it with a friend!
Hershey Cacao Reserve Premium Dark Chocolate Truffles
These delectable truffles come in a pocket-sized tin container so they won't melt in your bag. At only 35 calories and 2.5 grams of fat a pop, you can get the benefits of antioxidant-rich dark chocolate and satisfy your sweet tooth.
Much of Janelle Ginestra's career has been about helping others shine. She's dedicated herself to supporting and cheerleading her partner, WilldaBeast Adams; the emerging talents in their dance company, ImmaBEAST; and the countless dancers she inspires at master classes and conventions. Her YouTube channel has become a launching pad for young talents like "Fraternal Twins" Larsen Thompson and Taylor Hatala, thanks to viral videos featuring Ginestra's creative vision.
But Ginestra's a skyrocketing success in her own right—an in-demand choreographer, a social media influencer, and a dance entrepreneur, building a legacy one eight-count at a time. It's time for her turn in the spotlight. And she's more than ready. "I want to be a legend in whatever I do," she says. We'd argue that she already is.
Keep reading...
Show less
For more on choosing whether to compete or not, click here.
I started dance classes at a young age. By the time I was 3, I was training at The Dance Club, and I grew up there. I started with the basics—ballet and jazz—and eventually added tap, tumbling, contemporary, and hip hop.
Early on, I did compete. I remember my first time: I did a trio at a small local competition, and it got first place. The trophy was as tall as I was, and I loved it. I attended conventions as a mini, and had the opportunity to take classes from Travis Wall, Sonya Tayeh, Andy Pellick, and Joey Dowling-Fakhrieh. There was so much variety—I was in awe.
Keep reading...
Show less
For more on choosing whether to compete or not, click here.
My mom was a dancer growing up, and she went on to become a dance teacher, so I've really grown up in the studio. I started classes when I was 2, and by the time I was 9, I was training at The Dance Club and knew I wanted to dedicate all my time to dance.
Keep reading...
Show less
Win It
Oct. 13, 2017 04:31PM EST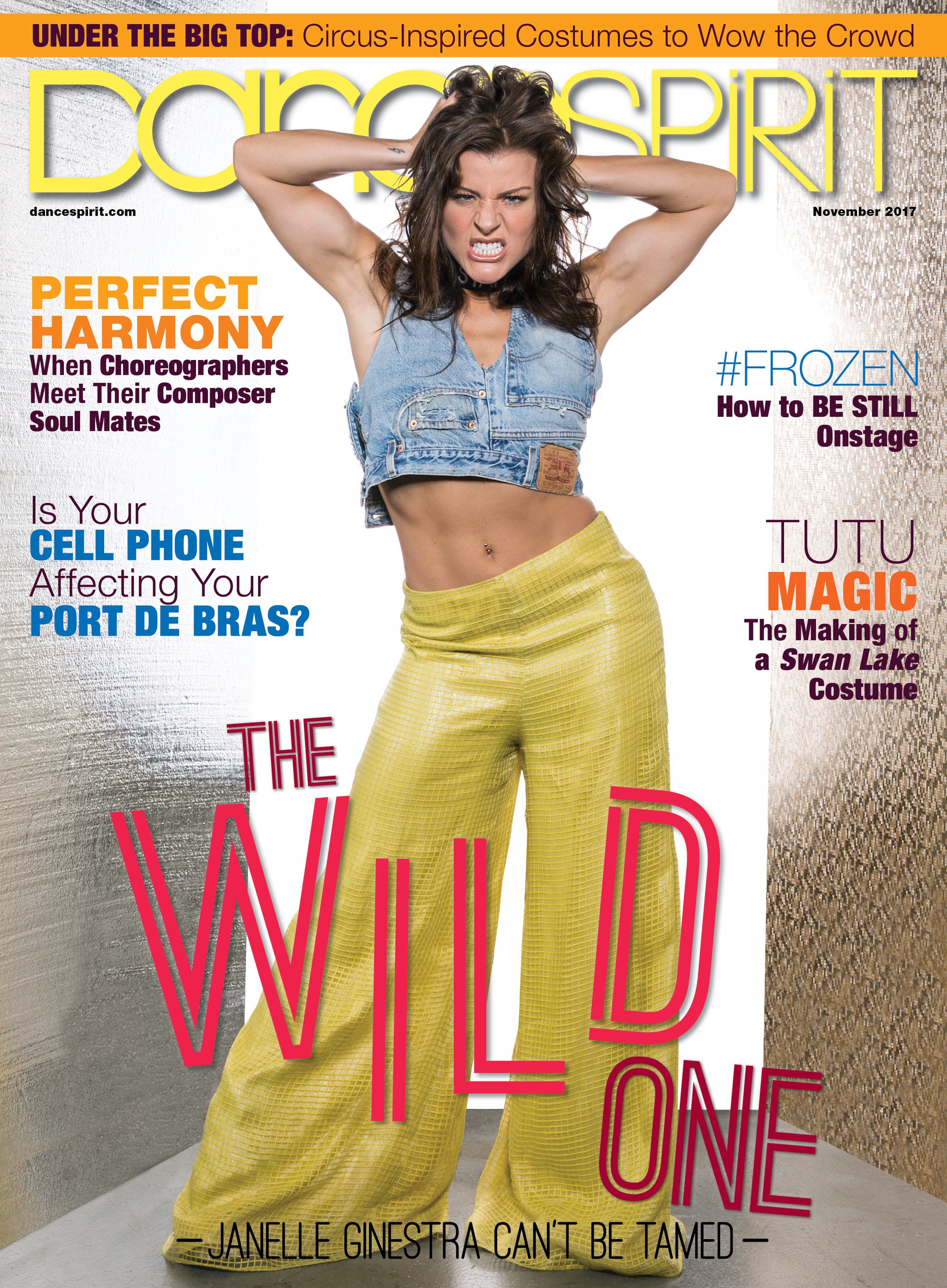 Get Dance Spirit in your inbox