Competition
Sep. 20, 2010 10:28AM EST
The Checklist of Champions: Getting Organized Before Nationals
Imagine that you're standing in the wings at Nationals, ready to rock your tap number. Just as you're about to step onto the stage, your elbow-length glove slides down to your wrist. Panic sets in as you realize you forgot to bring double-stick tape to secure your gloves, and you won't be able to keep them in place once you start moving around onstage!
From accessory bloopers to forgotten props, the list of things that can go awry at Nationals isn't a short one. But, by planning ahead and packing carefully, you can ensure that you'll have everything you need on competition day. Being prepared is part of being professional, so summon your inner Girl Scout and follow this comprehensive checklist to avoid Nationals nightmares.
Note: Specific needs vary from dancer to dancer, so be sure to check with your teacher to find out what else you should add to this list.
Grooming Gear
__Makeup
__Makeup mirror
__Makeup and nail polish remover
__Hairbrush and comb
__Bobby pins in various colors and sizes
__Hair elastics
__Hair clips
__Hairspray
__Hair gel
__Curling iron
__Flatiron
__False eyelashes and lash glue
__Cotton swabs and facial tissues
__Clear deodorant
First-Aid
__Topical heat rub
__Ibuprofen
__Elastic bandages
__Adhesive bandages
__Gauze
__Alcohol swabs
__Instant ice packs
__Tampons or pads
Performance Essentials
__Costumes
__Shoes
__Props
__Hair accessories
__Jewelry
__Garment bags or zip-close bags for each costume
__A collapsible costume rack and hangers
__Tights (bring extras!)
__Practice shoes and/or foot thongs
__Warm-up and rehearsal clothing
__Shoe polish
__Safety pins
__Clear nail polish (in case you get a run in your tights)
__Sewing kit
__Instant stain remover
Healthy Must-Haves
__Water bottle
__Electrolyte-filled fluids like Gatorade, coconut water or Smartwater
__High-energy snacks like sandwiches, veggies, sunflower seeds, almonds and grapes
The Best of the Rest
__Your team jacket or sweats
__Street clothes
__Street shoes
__Bras and underwear
__Pajamas
__Dance bag and laundry bag for already-worn items
__Markers for labeling items
__Itinerary
__Camera and iPod
__List of important contact numbers and addresses
__Spending money
__Good-luck charm (if you have one)
Leah Morrison in Trisha Brown's If You Couldn't See Me, in which the soloist never faces the audience (photo by Julia Cervantes, courtesy Trisha Brown Dance Company)
Postmodern pioneer Trisha Brown redefined how dance is seen and felt. A founding member of Judson Dance Theater, Brown frequently collaborated with other experimental artists like Yvonne Rainer, Merce Cunningham, Twyla Tharp, and Steve Paxton.
She embraced pedestrian movement, pairing everyday gesture with rhythm and fluidity. "It's liquid," says Wendy Perron, who danced with Brown in the '60s and '70s. "Like a river with many tributaries, water coming out of a faucet, or being on a raft and seeing the water move away in different directions." Brown also pushed beyond stages with choreography in fields, museums—even on the sides of buildings.
Keep reading...
Show less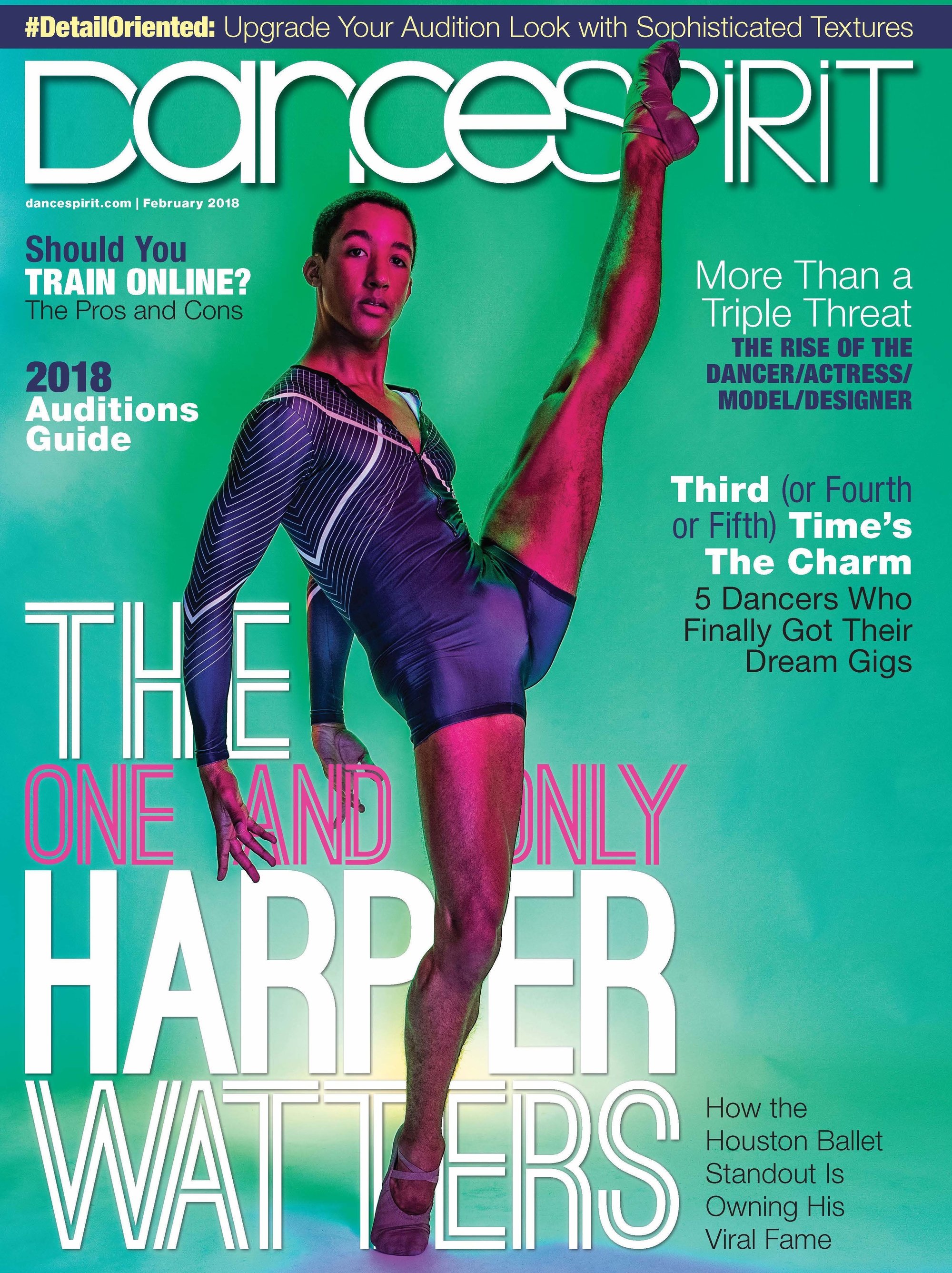 Get Dance Spirit in your inbox