Dec. 01, 2009 08:06AM EST
Yes, Warren Craft is young (he's just 16). Yes, he's classically handsome: a lanky six feet tall, with the elegance of a movie star from the 1940s or '50s. But what's most appealing about Warren is his dancing. He moves with style, grace and speed, and makes surprising musical and rhythmic choices, emphasizing unexpected beats to create beautiful syncopation. Above all, he hits each step with intention—which is why his taps sound so precise, so clean. Not surprisingly, he's already been a part of the NYC tap scene for years—and he's been on DS' radar since he was 11 (see DS May/June 2005)!
"Warren moves with maturity and nuance—he's more sophisticated onstage than some adults!" says Michelle Dorrance, who has performed with Warren and is one of his teachers. "When he improvises, he can seem almost introverted. But then, when he wants to hit hard, he can."
A Poughkeepsie, NY, native, Warren started training in ballet at age 8, and tap not long after that. "I had a video of STOMP! that I watched over and over and tried to learn the moves," he says. "So my mom put me in tap classes." When his first tap teacher, David Rider, went on tour, Warren started making the two-hour commute to NYC to study tap privately with Ayodele Casel (DS May/June 2006).
"From the first lesson, I knew he had great potential," says Casel, who met Warren when he was nine, and taught him every Sunday for two years. "He showed musicality and an affinity for weight change, and he had a mature approach to learning. By 11, his dancing and musicality were so developed that I could comfortably put him in the room with any of my peers and feel like he could handle it."
As he became a more advanced tapper, Warren began attending tap festivals, including American Tap Dance Foundation's Tap City, where he worked with Jason Samuels Smith, Brenda Bufalino, Derick Grant and other tap luminaries. When the Tap City Youth Ensemble (TCYE) was formed in 2005, Warren auditioned, and he's been a member ever since.
But even as he progressed as a tapper, Warren maintained his focus on ballet. He was accepted into the School of American Ballet at age 9 and studied there for three years before transferring to American Ballet Theatre's Jacqueline Kennedy Onassis School, where he studied for two years. "Leaving ABT was the hardest decision I've ever made," he says, "but I started taking tap more seriously because of the opportunities I had to perform and study in a professional setting with other great tap dancers. It was hard to balance that with the hours I needed to put into ballet training at a school like JKO." Still, he's not ready to give up ballet entirely: "In order to do the dancing that I want to do, I need a foundation of correct placement and I need to study a variety of styles."
Now a junior at NYC's Professional Children's School, Warren dances at various studios around the city. "I take it day by day and figure out what interests me," he says. "Is my body feeling like a ballet class? Am I inspired to take tap with Michelle Dorrance at Broadway Dance Center or Derick Grant at Steps on Broadway? I also like to work on my own in the studio, or collaborate with my classmates at PCS."
His flexible schedule leaves him time to devote to special projects, and to audition for dance and acting gigs. Warren has his Screen Actors Guild card and is considering studying acting in college to become even more well-rounded. His skills are already in high demand—in addition to TCYE, Warren performs with Max Pollack's RumbaTap and Brenda Bufalino's Tap Dance Orchestra.
So what's next? "I'd like to find ways to incorporate ballet and modern into my tap dancing," Warren says. "It's been hard for people who have tried to do that—though Brenda Bufalino has succeeded—primarily because of one major limiting factor: You have tap shoes on your feet! It can feel gimmicky doing modern in tap shoes. But the direction I want to go in is more experimental and avant-garde." As far as specific choreographers he'd love to work with, he cites tapper Lynn Dally and Broadway legend Jerry Mitchell. "Also, Ohad Naharin's choreography inspires me," Warren says. "Ohad worked with my favorite contemporary company, Cedar Lake Contemporary Ballet. I'd give both my arms to dance with Cedar Lake!"
Warren may have big dreams, but he also has no shortage of people who believe in his talent. Casel, for one, can't wait to see where her pupil goes from here. "A lot of dancers try to be copycats of a teacher they like. Warren has his own individual style," she says. "And his technique is great, which allows him to work with a diverse group of choreographers. You can't buy that. You either have it or you don't. He's got it."
Fast Facts:
Birthday: October 27, 1993
On His IPod: Smashing Pumpkins, Beck, Squarepusher, Tangerine Dream
What He's Reading: Shakespeare's Twelfth Night, for English class
Favorite Movie: Ringu 0
Favorite Color: Orange
Favorite Food: Panang curry
Non-dance Hobby: Drumming.
"There's not that much difference between drumming and tap dancing! It's all about rhythm."
Dance Idol: Brenda Bufalino
Favorite Tap Step: "Wings. Or a stomp, because that's the step that I do the most!"
Most Memorable Dance Moment: "The first time I went to Studio Museum in Harlem for a tap jam. My teacher Ayodele Casel was hosting it that night, and this was one of my first opportunities to improvise in front of a crowd. It was a beautiful setting with great music, and was one of the first times I felt free to let loose. I'll never forget it."
Advice for DS Readers: "Find something unique and bold and just do it—don't worry about what other people are doing. That can put you in a rut, to only know how to do one style and follow one person, to think that's all there is. Being different is better than conforming."
Win It
Sep. 05, 2017 12:10PM EST
Photos by Erin Baiano
It's time to get your pirouette on! From September 5th to September 30th, we're hosting a contest to find out who's the best turner of them all.

Put together your most impressive turning combo. Post a video online. Share your turns with us and thousands of other dancers around the world. And if our editors think you're the top turner, you'll win a fabulous prize.
Keep reading...
Show less
All of 18-year-old Kaylin Maggard's dreams—from scoring the title of National Senior Outstanding Dancer at New York City Dance Alliance Nationals to winning the 2017 Dance Spirit Cover Model Search—are coming true. And to anyone who knows the gorgeous contemporary dancer, that's no surprise.
From the moment the Dance Spirit staff met Kaylin, it was obvious her humility and talent would take her far. Not only did she go full-out during the photo shoot and class at Broadway Dance Center, but she was always cheering on, laughing with, and supporting her fellow CMS contestants Haley Hartsfield and Michelle Quiner. During the voting period, the social media world was abuzz with praise for her work ethic, positive attitude, and generosity.
Since her CMS trip to NYC, Kaylin's moved from her hometown of Columbia, MO, to the Big Apple for her freshman year at Juilliard, and is busy getting acquainted with the city. As for the future? She's taking it one opportunity at a time, but something tells us we'll be seeing this contemporary queen reach new heights every year.
Keep reading...
Show less
J.Crew's putting a whole new spin on its brand —literally. The popular clothing line's inspired ad campaign has a group of cute male models showing off their best moves in a series of playful dance battles. When we saw one of those models throw down the gauntlet with a rather impressive series of chaîné turns, we knew he had to be a trained dancer, and we were right: He's former New York City Ballet corps member Joshua Thew. Dancer and model Smith Reesie also shows off in a seriously impressive freestyle.
Keep reading...
Show less
Lindsey Stirling and Mark Ballas in the Season 25 premiere of "Dancing with the Stars" (Eric McCandless/ABC)
It's fall! The leaves are changing, everything everywhere is pumpkin-spice flavored—and "Dancing with the Stars" is back on the air. For the 25th time. Season TWENTY-FIVE, y'all: Here we go.
Keep reading...
Show less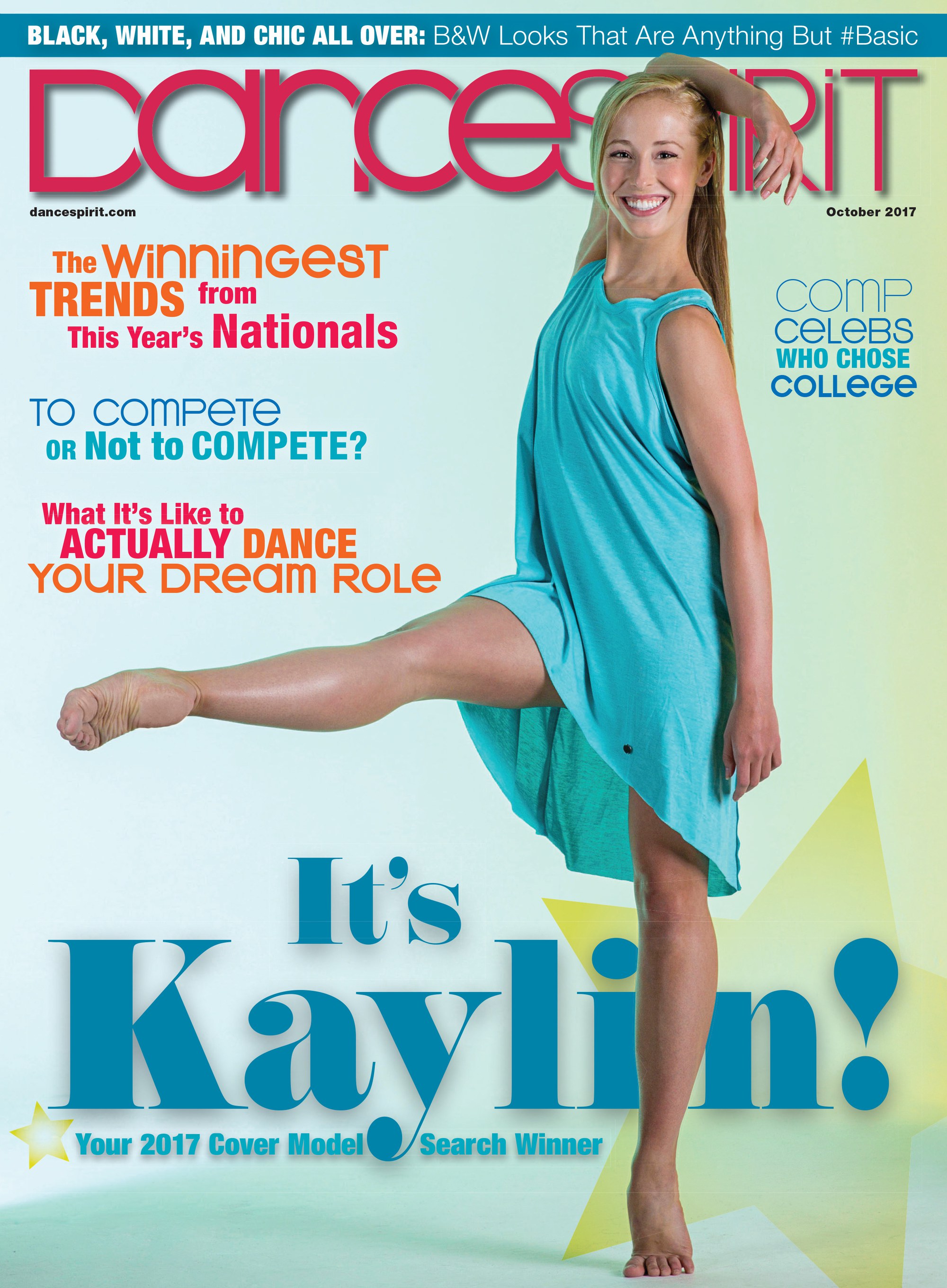 Get Dance Spirit in your inbox