The Formula for a Successful Relationship with Your Agent
For a dance career to take off in Los Angeles, it's crucial for dancers to understand the expectations and responsibilities that accompany agency representation. "Dancers have to be more invested in their careers than their agents are," says Jim Keith, director of the dance and choreography division for DDO Artists Agency in L.A. "Agents only do 10 percent of the work; that's why we take 10 percent [commission]. We expect our clients to take class, network with working choreographers and learn the art of audition etiquette."
Terry Lindholm, director of the on-camera dance department at L.A.-based McDonald Selznick Associates, agrees: "This is one of the most important times for you to step up and take control of your career. We call the beginning the 'relationship-building phase'—building your relationship with your agent and the dance community."
If you've just signed with an agent and are wondering, "What now?" never fear. This helpful list of do's and don'ts will help you foster a good relationship with your agency:
Do invest in quality headshots. At DDO Artists Agency, dancers are given a 40-day probation period within which to obtain agency-approved headshots. Keith recommends dancers take color shots that exhibit three different styles: a commercial or "Gap/Target" look, an edgy music video–style look, and a dance body shot to show physical fitness level. "If you can present a casting director with as many looks as possible, you open up your range," explains Keith.
Don't get too technical with your poses. When shooting your dance body photo, make sure not to hit any Fosse-esque jazz poses, battements, or other overly stylistic movements. "This is not a shoot for a dancewear catalog," warns Lindholm. "When you come from a highly trained background, that's a common mistake." Ideally, dance photos should convey a sense of energy and ability without getting too technical. (Specialty acts such as breakdancers or contortionists are an exception to this rule; if you plan on getting work only as a specialty dancer, show off your most impressive trick in the photo.) Most agencies provide lists of recommended photographers, who can help ensure appropriate photos.
Do remember to touch base with your agent often. Like any relationship, your agent-client relationship is likely to suffer if communication breaks down. Agents expect dancers to be diligent about returning calls, as well as accessible via e-mail and cell phone at all times. "There's nothing worse than going all day without a return call," says Lindholm. "It shows the commitment level you're putting on your own career, and an agency will lose interest quickly if it can't communicate with you."
Calling occasionally just to check in with your agent is also encouraged, even if it's just to tell him or her whose dance class you took or that you perfected triple pirouettes.
Don't ask the obvious. Calling several times a day with easily answered questions is a sure way to annoy a busy agent. "We have dancers who call for directions to auditions or ask whether to wear blue or pink," says Keith. "Use MapQuest. Use your instincts." Adds Lindholm: "Ask yourself or your agent whether there's a place you can find this answer without bothering him or her next time."
Do be honest about your abilities. When filling out agency paperwork, dancers are often asked to indicate their skill levels in different dance genres. Agents use this information to determine auditions for which a dancer is qualified, so overstating or understating your abilities isn't advisable. Attending the wrong audition wastes the time of all involved. "Dancers will call me and ask why they weren't sent to an audition for Omarion," says Keith. "I tell them, 'You indicated you were beginning-level hip hop.' At an audition, the dancer is representing our agency, and we need to put our best foot forward."
Don't set unrealistic expectations on your agent.  According to Lindholm, only about one percent of dancers who are new to L.A. land work immediately upon being signed. A former professional dancer himself, Lindholm says it took about one year before he began to book jobs consistently. "The time frame is different for every performer," he says. "It's important to realize that there's an acclimation period. Dancers need time to get into the circle of working choreographers, as well as time to work on their craft."
Do stay positive. Though making a good impression on your agent may seem like a daunting task, keep in mind that it simply takes a hunger for success and a good attitude. Most agents have dancers' best interests in mind and want them to go far. "I don't take on people [for whom] I don't feel I can do the job," says Lindholm. "An ideal relationship is a 50/50 teamwork situation that begins and ends with great communication."
Photo by ABC/Eric McCandless
And that's a wrap on "Dancing with the Stars" Season 24, ladies and gents! It's certainly been one for the books. From injuries to shocking eliminations, let's just say Season 24 has had its emotional ups and downs. But despite all that, the season made for some seriously phenom dancing and some killer performances. And as usual, we've loved watching every second of those cha chas, foxtrots, and waltzes.
Let's get right to the exciting stuff, though: Last night's winning couple of "Dancing with the Stars" is...
Keep reading...
Show less
May. 23, 2017 01:11PM EST
Via @quinn_starner on Instagram
Nearly 80,000 dance-loving Instagram followers can't be wrong: Quinn Starner is one to watch. And what's just as impressive as the 15-year-old's rabid online following is her ever-growing list of competition accolades. Quinn, who trains at Indiana Ballet Conservatory and Stars Dance Company, been named first runner-up at The Dance Awards for two years in a row (as a junior and a teen); was the 2016 West Coast Dance Explosion Teen National Champion; earned first place in contemporary and third place in the classical division at Youth America Grand Prix Regionals in Pittsburgh last year; has won the Grand Prix Award at ADC|IBC; and was a gold medalist at World Ballet Art Competition Grand Prix. Plus, she made it to the Academy round on last year's "So You Think You Can Dance: The Next Generation," and has performed as Clara in the Radio City Christmas Spectacular. Here's what Quinn has to say about her favorite songs, teachers, and career highlights.
Keep reading...
Show less
May. 23, 2017 02:34PM EST
NBC
Want a chance to get personally involved in the HOTLY anticipated TV show "World of Dance"? Of course you do. That's why J. Lo. and the rest of the "WOD" team have launched an interactive version of the upcoming NBC series that lets Snapchatters get in on the action.
Keep reading...
Show less
May. 22, 2017 02:07PM EST
On Saturday morning, Russell Horning—aka 15-year-old Instagram king @i_got_barzz—was already kind of famous. His admittedly bad but weirdly mesmerizing dance videos had earned him shoutouts from the likes of Rihanna (and dance tributes from the likes of Josh Killacky).
But by Sunday morning? By Sunday morning, Russell Got Barzz had reached an entirely different level of memedom. Because Katy Perry tapped the teen—signature backpack and all—to perform "Swish Swish" with her on "Saturday Night Live." And the internet lost its darn mind.
Keep reading...
Show less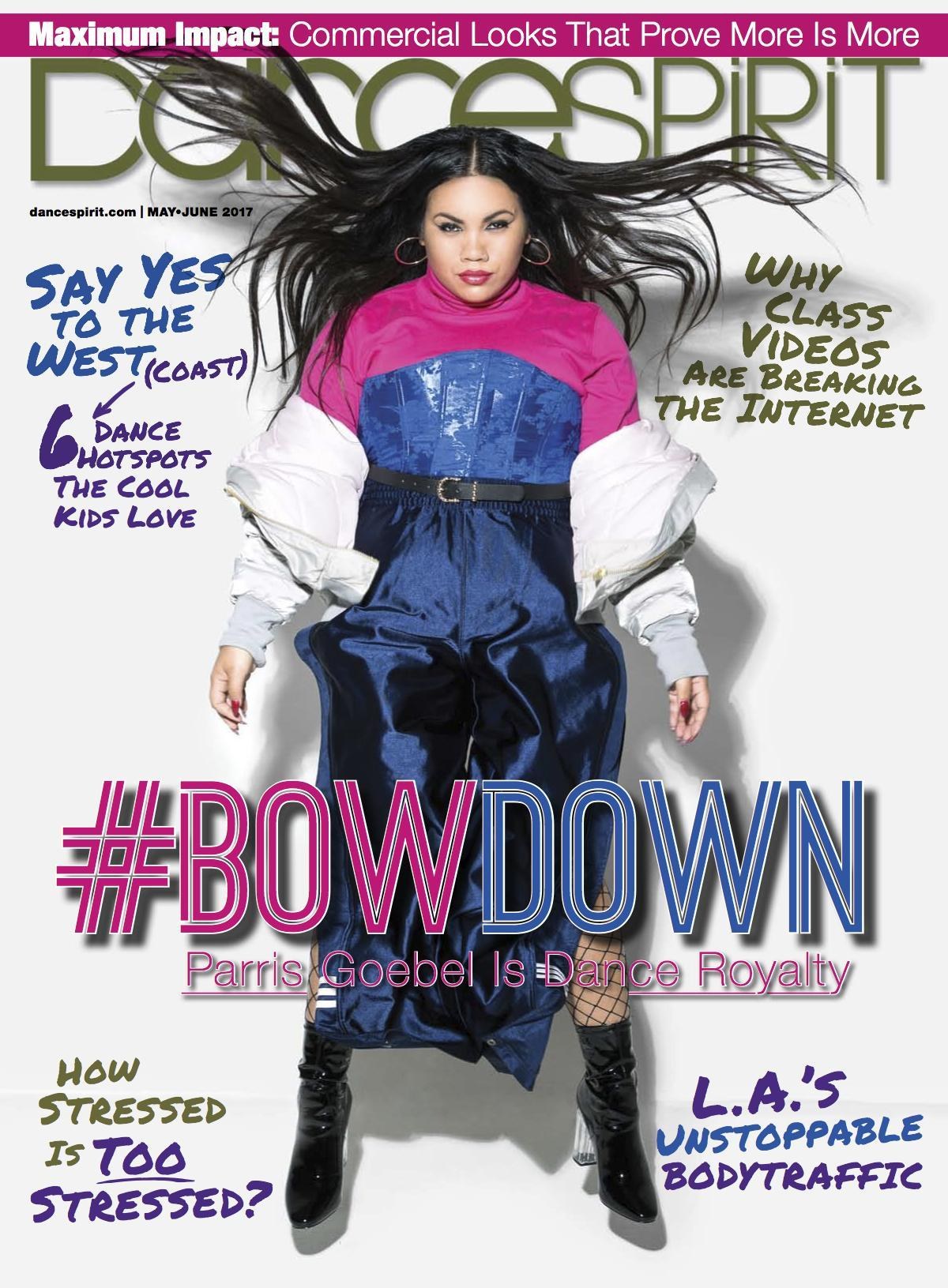 Get Dance Spirit in your inbox