Apr. 25, 2011 08:55AM EST
The Guys, The Girl and The Go-Tos
Daniel "Cloud" Campos
Where you've seen him: In LXD webisodes; as Kid Darkness in Step Up 3D; dancing on Madonna's Re-Invention and Confessions tours; as a featured dancer in Shakira's "Did It Again" music video.
Why he's hot: Cloud brings a whimsical, elegant touch to his b-boying—think a modern-day Fred Astaire or Gene Kelly, both of whom Cloud credits as major influences on his dance style.
What he's doing now: Cloud is branching out by creating and directing his own short dance films. Check out "Welcome Home" online and fall in love with his charismatic character.
Why the nickname? "Growing up, I loved looking at clouds," Cloud says. "I get lost in them—the way they move across the sky, constantly changing forms, shifting and creating pictures. Clouds take me to another place. I think that's a great goal to have as a dancer, to be able to take someone away with your movement."
Scotty Nguyen
Where you've seen him: Working as the associate director and choreographer for A. R. Rahman's Jai Ho world tour; dancing on the Spice Girls' Reunion world tour; as a featured dancer in The Wedding Singer and iPod commercials.
Why you need to know his name: Scotty landed his first dance job at the young age of 13—and it was a big one: dancing with Michael Jackson. He's trained in hip hop, krumping, popping, b-boying and martial arts, and he recently choreographed Ringling Bros. and Barnum & Bailey circus shows!
What he's doing now: Scotty and his girlfriend, Tracy Shibata, directed and performed in "There Goes My Baby," a short dance film that uses visual trickery for a mind-bending dance experience. He's also launching his own line of dance-inspired footwear this summer called New Street Order.
Khasan Brailsford
Where you've seen him: On tour with Beyoncé, Rihanna, Keyshia Cole and Paulina Rubio; dancing at awards shows and in music videos with Lady Gaga, Christina Aguilera, Queen Latifah and Kelly Rowland; as assistant choreographer for Beyoncé's "Video Phone" music video featuring Lady Gaga.
Why you need to know his name: Khasan, a former competition dancer at Dance Precisions in Placentia, CA, trained on scholarship at EDGE Performing Arts Center. His dancing oozes maturity and sophistication with a sexy edge.
What he's doing now: Dancing on Kylie Minogue's Aphrodite tour.
Galen Hooks
Where you've seen her: Pretty much everywhere! Choreographing and dancing with The LXD; dancing in Step Up 3D; as a choreographer and dancer for 17 Again; as associate co-choreographer for the Broadway revival of Dreamgirls; dancing backup for Janet Jackson and Ne-Yo; choreographing for Usher and The Jonas Brothers.
Why you need to know her name: Galen is conquering the industry—which she's been a part of since she was 7, when she performed with a dance group that was named "Star Search" junior champion. She's worked with more than 40 major artists, but she's also a brainy babe: Galen attended Penn State University while simultaneously touring with Snoop Dogg. She graduated with a BA in law and society!
What she's doing now: Choreographing Volkswagen and Skechers commercials, working on a dance-inspired photo and video project with photographer Carlos Serrao and working with AFTRA and Dancers' Alliance (an organization created by dancers to standardize non-union work) to help unionize music videos and tours.
Rich and Tone Talauega
Where you've seen them: There's a chance you haven't seen them—they're behind the scenes, working as two of Hollywood's most in-demand choreographers.
Why you need to know their names: Together, these brothers have choreographed more than 150 commercials, music videos, films, live tours and performances. Their long resumé includes projects for Madonna, Jennifer Lopez, Chris Brown, Usher, the Backstreet Boys, the Black Eyed Peas and Britney Spears. If you book commercial jobs, it's likely you'll be working with these powerhouses.
What they're doing now: Rich and Tone continue to stay busy: Earlier this year they choreographed a dance-centric commercial campaign for Old Navy and worked on the Super Bowl Best Buy commercial featuring Ozzy Osbourne and Justin Bieber. They've choreographed Chris Brown's recent performances and music videos and they're on board to create several numbers for Cirque du Soleil's Michael Jackson tribute tour. This summer, the brothers will be in Europe working on the 3-D feature film Street Dance 2.
Much of Janelle Ginestra's career has been about helping others shine. She's dedicated herself to supporting and cheerleading her partner, WilldaBeast Adams; the emerging talents in their dance company, ImmaBEAST; and the countless dancers she inspires at master classes and conventions. Her YouTube channel has become a launching pad for young talents like "Fraternal Twins" Larsen Thompson and Taylor Hatala, thanks to viral videos featuring Ginestra's creative vision.
But Ginestra's a skyrocketing success in her own right—an in-demand choreographer, a social media influencer, and a dance entrepreneur, building a legacy one eight-count at a time. It's time for her turn in the spotlight. And she's more than ready. "I want to be a legend in whatever I do," she says. We'd argue that she already is.
Keep reading...
Show less
Win It
Oct. 13, 2017 04:31PM EST
Tiler Peck and Chase Finlay in Swan Lake (photo by Paul Kolnik)
For ballerinas, it's the dream role to end all dream roles: Odette/Odile in Swan Lake, the type of part dancers spend years preparing for and whole careers perfecting. And it's a role that New York City Ballet principal Tiler Peck never thought she'd dance. Though Peck is one of the world's preeminent ballerinas, her short stature made Odette/Odile, typically performed by longer, leggier dancers, seem (almost literally) out of reach.
Then—surprise!—her name popped up on the cast list for NYCB's fall season run of Swan Lake.
Keep reading...
Show less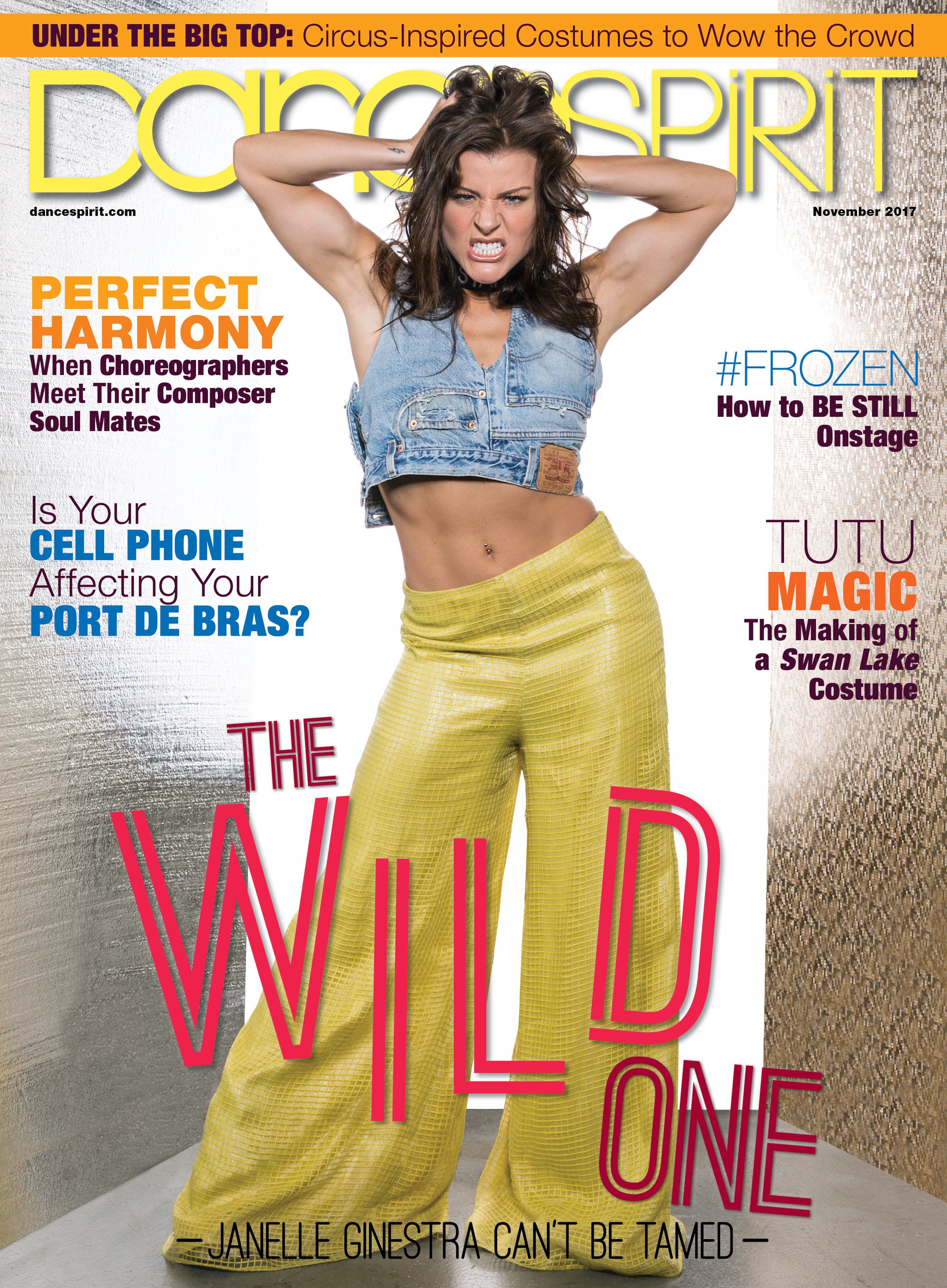 Get Dance Spirit in your inbox