The Life of a Ballet Class Pianist
In ballet class, music is integral to each combination, and dancers lucky enough to have a live accompanist know how much more inspiring it is than a CD player. Mami Hariyama, a 23-year-old musical prodigy who tickles the ivories at some of NYC's top studios, brings a unique combination of talents to her craft.
A TALE OF TWO TALENTS: A former ballerina, Hariyama danced her way to the Kobe International Ballet Competition in her native Japan, as well as the Leningrad State Ballet in Russia, before several injuries sidelined her at age 18. During her recovery, in Japan, Hariyama, who had studied the piano since age 5 (both her parents are musicians), filled in last-minute for a class pianist. Since then, she has accompanied teachers in Russia—including those at the elite Vaganova Ballet Academy—and more than 50 teachers in and around NYC at studios such as Ballet Academy East and Steps on Broadway.
KEEPING PACE: Hariyama works alongside teachers to make class continuous. "[Live music] motivates dancers and helps the flow of the class so the teacher doesn't have to stop instructing to search for the right CD for the situation," she says.
SKILLS NEEDED: Besides nimble hands and a well-trained ear, accompanists must have the ability to improvise, memorize pieces of music and use their imagination. In a fast-paced class, taking the time to flip through scores for the right piece of music can be frustrating for everyone in the room.
BARRES TO BARS: In addition to musical ability and technique, accompanists possess an understanding of class structure. "Music for ballet is very different than what you'd hear at a piano concert," says Hariyama. "It's important to understand the movements of ballet and observe the teachers in the class." An accompanist must also be able to keep tempo with each exercise as the teacher is instructing.
TIME IN: As a freelance accompanist, Hariyama works 7 days a week. "Every day is a different schedule and a different location," she says.
KEY MOTIVATION: "When a student or instructor gives me some nice words after class, it makes my day," says Hariyama.
Much of Janelle Ginestra's career has been about helping others shine. She's dedicated herself to supporting and cheerleading her partner, WilldaBeast Adams; the emerging talents in their dance company, ImmaBEAST; and the countless dancers she inspires at master classes and conventions. Her YouTube channel has become a launching pad for young talents like "Fraternal Twins" Larsen Thompson and Taylor Hatala, thanks to viral videos featuring Ginestra's creative vision.
But Ginestra's a skyrocketing success in her own right—an in-demand choreographer, a social media influencer, and a dance entrepreneur, building a legacy one eight-count at a time. It's time for her turn in the spotlight. And she's more than ready. "I want to be a legend in whatever I do," she says. We'd argue that she already is.
Keep reading...
Show less
For more on choosing whether to compete or not, click here.
I started dance classes at a young age. By the time I was 3, I was training at The Dance Club, and I grew up there. I started with the basics—ballet and jazz—and eventually added tap, tumbling, contemporary, and hip hop.
Early on, I did compete. I remember my first time: I did a trio at a small local competition, and it got first place. The trophy was as tall as I was, and I loved it. I attended conventions as a mini, and had the opportunity to take classes from Travis Wall, Sonya Tayeh, Andy Pellick, and Joey Dowling-Fakhrieh. There was so much variety—I was in awe.
Keep reading...
Show less
For more on choosing whether to compete or not, click here.
My mom was a dancer growing up, and she went on to become a dance teacher, so I've really grown up in the studio. I started classes when I was 2, and by the time I was 9, I was training at The Dance Club and knew I wanted to dedicate all my time to dance.
Keep reading...
Show less
Win It
Oct. 13, 2017 04:31PM EST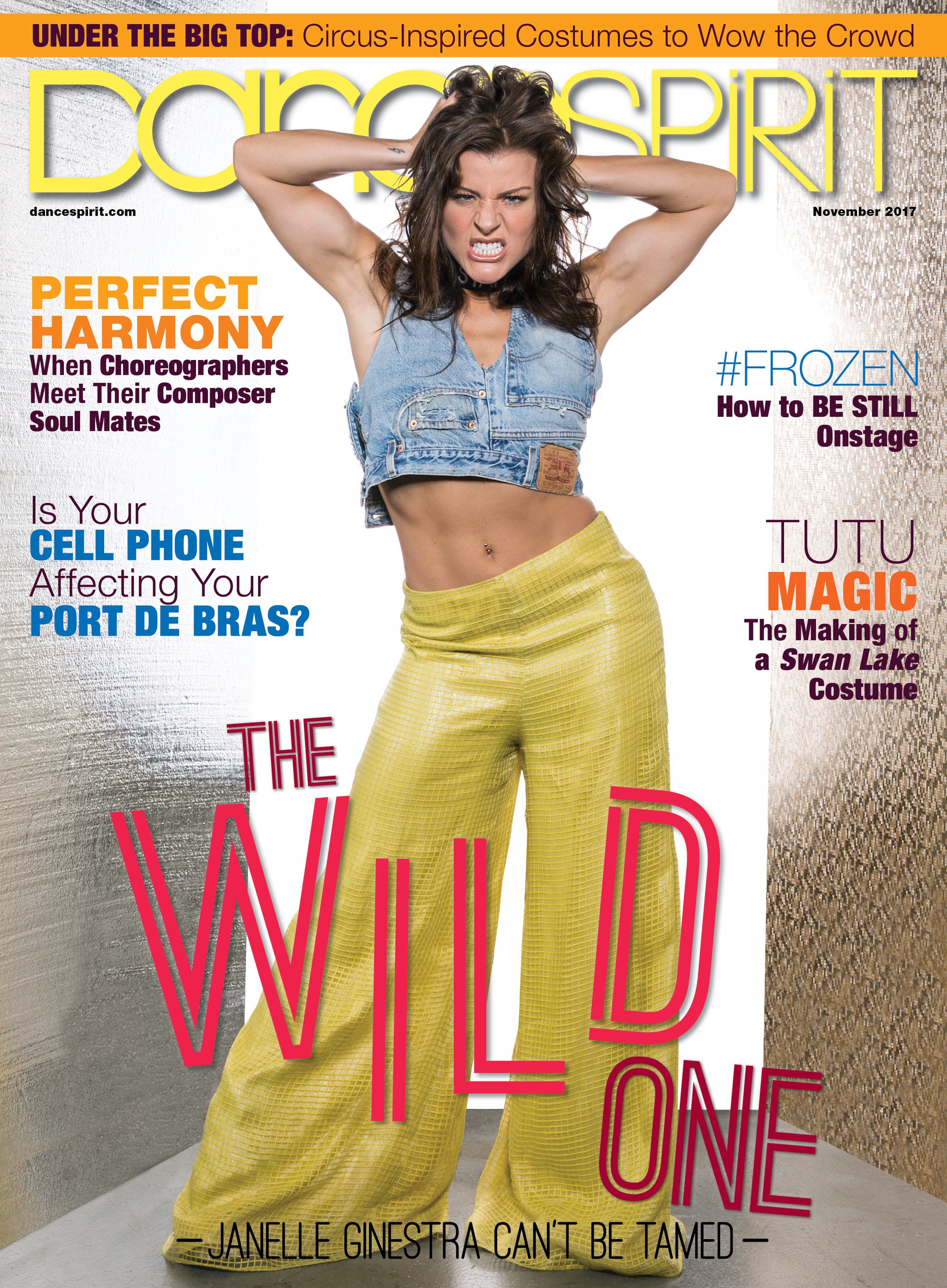 Get Dance Spirit in your inbox