July is National Ice Cream Month! We know you want to celebrate, but what about the calories? Dancers who are at the studio all summer can afford to treat themselves from time to time, but investigating alternatives is always smart. Low-fat or fat-free ice cream or frozen yogurt, sherbet and sorbet can help you beat the heat without making you feel weighed down. But how can you tell them apart? And are there secret calories lurking in unexpected places? Here's the ice cream breakdown:
Regular Ice Cream
Description: The cream of the crop with sugar on top. This dreamy concoction contains a combination of 10 percent butterfat and sugar, which results in that smooth, creamy texture we all adore.
Pros: Yum! Yum! Yum!
Cons: The calories and fat can add up: A half-cup serving contains approximately 140 calories and 8 grams of fat. Still, if you don't super-size your scoops, you can enjoy each and every luscious lick.
Cream of the Crop: Ben & Jerry's and Haagen-Dazs rank supreme in this category.
Gelato
Description: Italy's version of ice cream. Since gelato uses whole milk instead of cream, it has less butterfat. It also whips in less air, so it tends to be denser and creamier.
Pros: A little lower in fat than ice cream, but incredibly dense and creamy.
Cons: Although it contains less fat, it's still high in calories.
Cream of the Crop: Visit a tried and true Italian pastry shop and you'll be sure to find gelato in a variety of flavors. You can also order it online for home delivery at Palazzolo's Artisan Gelato and Sorbetto: 4gelato.com
Low-Fat and Fat-Free Ice Cream
Description: Air, low-fat milk or water, sugar and thickeners combine to create a creamy, reduced-fat product.
Pros: Say goodbye to all that nasty saturated fat and cholesterol.
Cons: Choosing a lower-fat version doesn't necessarily mean you're getting fewer calories: When fat content falls, sugar content often rises. Keep your antenna up for chilly options that keep the fat, sugar and calories under wraps.
Cream of the Crop: The Skinny Cow low fat ice cream sandwiches, bars and cones; Edy's/Dreyer's Slow-Churned Light Rich and Creamy Ice Cream
Low-Fat and Fat-Free Frozen Yogurt
Description: Frozen yogurt is typically made with low-fat or fat-free yogurt instead of cream or milk.
Pros: Just like low-fat or fat-free ice cream, yogurt tends to be lower in fat and cholesterol. Some frozen yogurts also have active yogurt cultures, which can help keep your digestive tract in order.
Cons: As with low-fat ice cream, watch the sugar content. (Sugar-free versions of frozen yogurt are available.)
Cream of the Crop: Turkey Hill and Blue Bunny Low-Fat and Fat-Free Frozen Yogurt
Sherbet and Sorbet
Description: Mixtures of sweetened iced juice or puree. Sherbet contains some combination of milk, egg whites and gelatin, making for a creamier product. Sorbet is dairy-free.
Pros: These two contain a trivial amount of fat, so when the sidewalk's sizzling and you're on the go, grab a frozen fruit bar.
Cons: Sugar often takes the place of fat in low-fat or fat-free fare. To avoid a sugar high, choose products that use whole fruit and few sugary additives or flavorings.
Cream of the Crop: Sherbet: Breyers All Natural Pure Fruit Sherbet; Sorbet: Whole Fruit No Sugar Added Sorbet and Whole Foods 365 Frozen Fruit Bars
Soy and Rice Non-Dairy Ice Cream
Description: Ice cream with a green thumb. Soy and rice are cooked, blended and mixed with a variety of flavorings, resulting in a smooth, creamy treat.
Pros: Say goodbye to butterfat and cholesterol, and hello to fabulous fiber. Soy- and rice-based frozen desserts tend to be lower in unhealthy saturated fat and cholesterol. If you're vegan or experience bloating or cramping when you drink cow's milk, this may be the frozen dessert for you.
Cons: To make up for bland flavor, sugar and sweeteners such as high fructose corn syrup are often added to soy- and rice-based non-dairy products, causing the calories to jump higher than in regular ice cream.
Cream of the Crop: Soy-Based Frozen Desserts: It's Soy Delicious (all flavors) and Tofutti Low Fat Tofutti Cuties; Rice-Based Frozen Desserts: Rice Dream (all flavors)
The Bottom Line
Don't stop screaming for ice cream! You can have your ice cream and lick it, too. Just remember to practice moderation when you come face to face with this irresistible treat.
Karlyn Grimes, a registered dietician, holds a dual master's degree in nutrition and exercise physiology from Boston University, and is a faculty member in the Nutrition and Biology departments at Simmons College in Boston.
Much of Janelle Ginestra's career has been about helping others shine. She's dedicated herself to supporting and cheerleading her partner, WilldaBeast Adams; the emerging talents in their dance company, ImmaBEAST; and the countless dancers she inspires at master classes and conventions. Her YouTube channel has become a launching pad for young talents like "Fraternal Twins" Larsen Thompson and Taylor Hatala, thanks to viral videos featuring Ginestra's creative vision.
But Ginestra's a skyrocketing success in her own right—an in-demand choreographer, a social media influencer, and a dance entrepreneur, building a legacy one eight-count at a time. It's time for her turn in the spotlight. And she's more than ready. "I want to be a legend in whatever I do," she says. We'd argue that she already is.
Keep reading...
Show less
Win It
Oct. 13, 2017 04:31PM EST
Daphne Lee is a queen, and not just in the "OMG Girl Boss Alert" sense of the word. She's an actual queen—a beauty queen. Crowned Miss Black USA in August, she's been doing double duty as she continues to dance with the Memphis based dance company, Collage Dance Collective. Lee's new title has given her the means to encourage other black girls and boys to pursue their dreams, while also pursuing dreams of her own. The scholarship money awarded with the pageant title will assist her as she earns a Masters of Fine Arts degree at Hollins University.
Keep reading...
Show less
When a choreographer finds a composer whose music truly inspires her, it can feel like a match made in dance heaven. Some choreographers work with the same composers so frequently that they become known for their partnerships. New York City Ballet soloist and resident choreographer Justin Peck, for example, has tapped composer Sufjan Stevens numerous times (last spring, the two premiered The Decalogue at NYCB, to rave reviews); L.A. Dance Project's Benjamin Millepied's working relationship with composer Nico Muhly has spanned a decade and two continents; and when tap dancer Michelle Dorrance premiered the first-ever Works & Process Rotunda Project, a site-specific work for New York City's Guggenheim Museum, last year, percussionist Nicholas Van Young was by her side as an equal partner. Successful collaborations require compatibility between artists, direct and honest communication, and flexible, open minds. But when the stars align, working with a composer can be extremely rewarding.
Keep reading...
Show less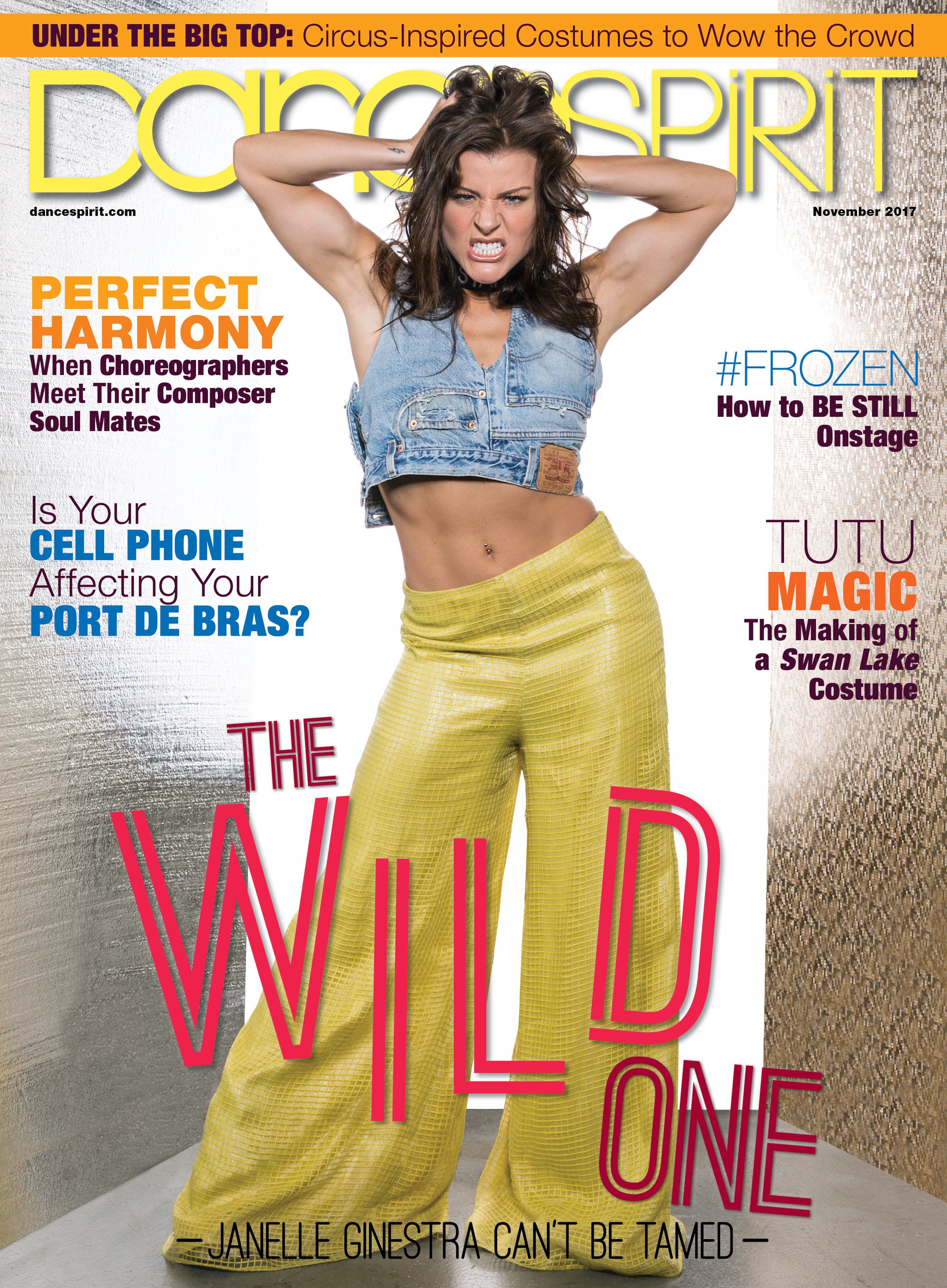 Get Dance Spirit in your inbox