Hip Hop
Mar. 01, 2011 02:15PM EST
A skilled b-girl can breeze through complicated floorwork, her feet kicking and scissoring rapidly. But just like ballet, tap or contemporary dancers, breakers must first master basic skills. The six-step is a foundational footwork sequence that introduces beginners to the grounded, circular momentum that's crucial to breaking. It also builds strength in the arms, hands and core, which helps dancers progress to more advanced moves. "It's one of the first things you learn," says Jennifer Weber, artistic director of Decadancetheatre, a Brooklyn-based, all-female hip-hop crew. "It helps you understand what it means to dance on the floor."
Don't worry if you move slowly while learning the six-step. With practice, you'll be able to increase your speed. Decadancetheatre crew member Nadia Lumley also recommends practicing the move in both directions. "You'll have a more complete understanding of momentum," Lumley says, "which allows you to be unpredictable." And once you feel comfortable with the six-step, you can experiment. "It doesn't have to be done completely as a unit," Weber says. "You can do steps one, two and three and then flip over. You can break it apart. It's a stepping-stone for creativity." Here, Decadancetheatre crew member Taeko Koji demonstrates the six-step.
Begin in a squatting position with your weight evenly distributed between both legs.
Tip: Stay on the balls of your feet to move freely and easily.
Step 1
Cross your right foot in front of your left and place your right hand on the floor next to your hip, lifting your left hand above your body.
Tip: When placing your hands, keep your weight on the front of your palm with your wrist and the base of your palm lifted. This creates space between your body and the floor, allowing you to move more quickly.
Step 2
Keep your right hand on the floor and step back with your left foot so that there's space between your legs.
Tip: Keep your knees bent to help build speed.
Step 3
Step back with your right foot while placing your left hand on the ground so that you end up in a wide, raised push-up position.
Step 4
As you shift your weight toward your left hand, step forward with your left foot and release your right hand, lifting it above your body.
Step 5
Bring your right foot forward and tuck it under the crook of your left knee.
Tip: Keep your hips pushed up. The six-step should travel around your body. Don't let your weight settle beneath you.
Step 6
Swing your left foot across the front to place it next to your right foot. Don't stop in this position for long—you can move right into another six-step by shifting your body forward and pushing off your left hand before releasing it to propel yourself into Step 1 again.
Win It
Sep. 05, 2017 12:10PM EST
Photos by Erin Baiano
It's time to get your pirouette on! From September 5th to September 30th, we're hosting a contest to find out who's the best turner of them all.

Put together your most impressive turning combo. Post a video online. Share your turns with us and thousands of other dancers around the world. And if our editors think you're the top turner, you'll win a fabulous prize.
Keep reading...
Show less
All of 18-year-old Kaylin Maggard's dreams—from scoring the title of National Senior Outstanding Dancer at New York City Dance Alliance Nationals to winning the 2017 Dance Spirit Cover Model Search—are coming true. And to anyone who knows the gorgeous contemporary dancer, that's no surprise.
From the moment the Dance Spirit staff met Kaylin, it was obvious her humility and talent would take her far. Not only did she go full-out during the photo shoot and class at Broadway Dance Center, but she was always cheering on, laughing with, and supporting her fellow CMS contestants Haley Hartsfield and Michelle Quiner. During the voting period, the social media world was abuzz with praise for her work ethic, positive attitude, and generosity.
Since her CMS trip to NYC, Kaylin's moved from her hometown of Columbia, MO, to the Big Apple for her freshman year at Juilliard, and is busy getting acquainted with the city. As for the future? She's taking it one opportunity at a time, but something tells us we'll be seeing this contemporary queen reach new heights every year.
Keep reading...
Show less
New York City principal Lauren Lovette has become an icon thanks to her emotional maturity and exceptional musicality. The 26-year-old quickly rose through the ranks after joining the company as an apprentice in 2009, reaching principal status in 2015. A Thousand Oaks, CA, native, Lovette started studying ballet seriously at age 11, at the Cary Ballet Conservatory in Cary, NC. After attending two summer courses at the School of American Ballet, she enrolled as a full-time student in 2006. Last year, she made her choreographic debut with For Clara, her first piece for NYCB. Catch her latest work this month during the company's fall season. —Courtney Bowers
Keep reading...
Show less
In our "Dear Katie" series, former NYCB soloist Kathryn Morgan answers your pressing dance questions. Have something you want to ask Katie? Email dearkatie@dancespirit.com for a chance to be featured!
Dear Katie,
I know I'm not getting good enough dance training from any of my local studios. But I'm not sure I'm ready to move away to study at a big-name school, either. How do you know when you're ready to leave home to pursue your passion?
Marisa
Keep reading...
Show less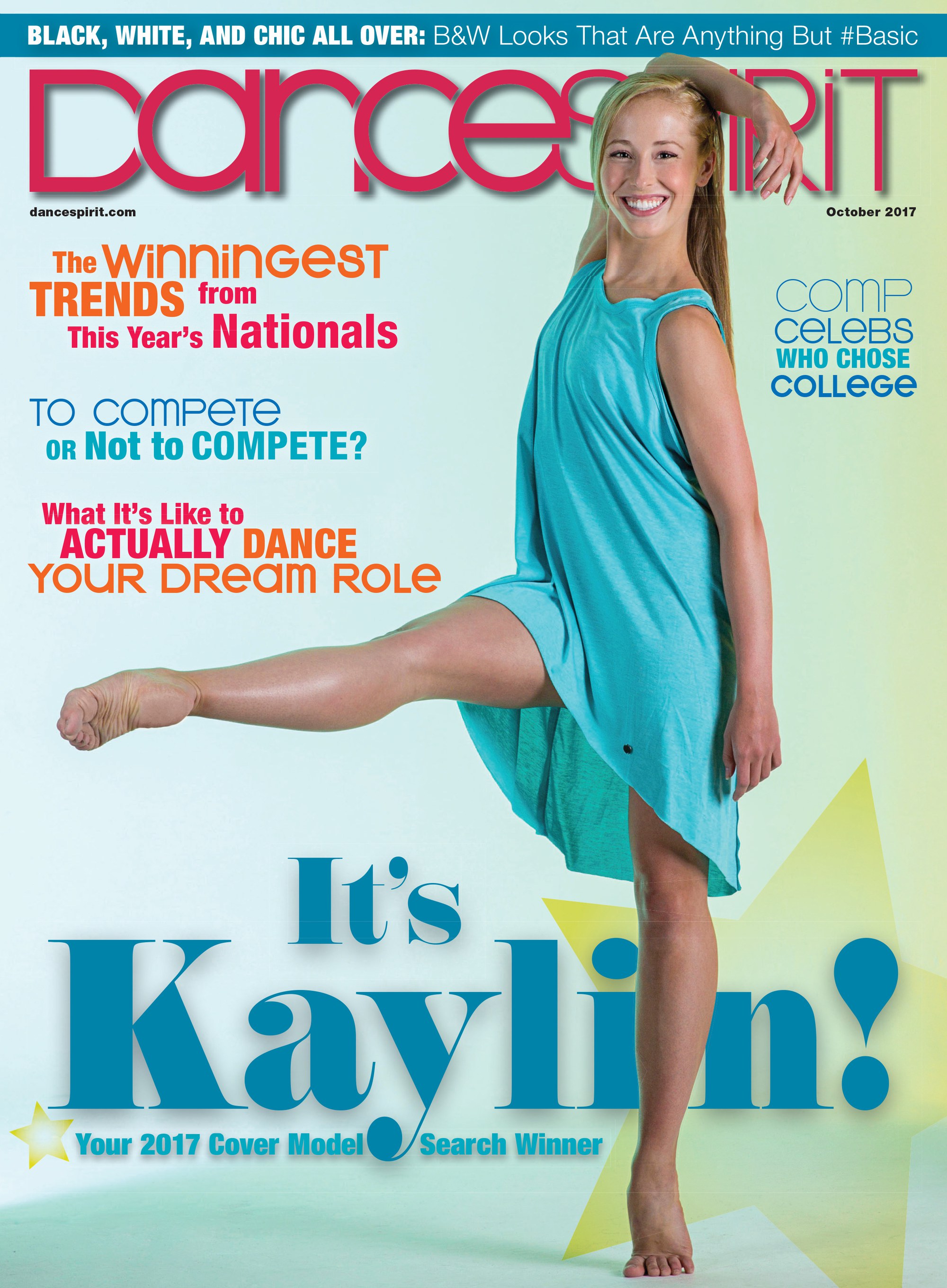 Get Dance Spirit in your inbox