Hip Hop
Mar. 01, 2011 02:15PM EST
A skilled b-girl can breeze through complicated floorwork, her feet kicking and scissoring rapidly. But just like ballet, tap or contemporary dancers, breakers must first master basic skills. The six-step is a foundational footwork sequence that introduces beginners to the grounded, circular momentum that's crucial to breaking. It also builds strength in the arms, hands and core, which helps dancers progress to more advanced moves. "It's one of the first things you learn," says Jennifer Weber, artistic director of Decadancetheatre, a Brooklyn-based, all-female hip-hop crew. "It helps you understand what it means to dance on the floor."
Don't worry if you move slowly while learning the six-step. With practice, you'll be able to increase your speed. Decadancetheatre crew member Nadia Lumley also recommends practicing the move in both directions. "You'll have a more complete understanding of momentum," Lumley says, "which allows you to be unpredictable." And once you feel comfortable with the six-step, you can experiment. "It doesn't have to be done completely as a unit," Weber says. "You can do steps one, two and three and then flip over. You can break it apart. It's a stepping-stone for creativity." Here, Decadancetheatre crew member Taeko Koji demonstrates the six-step.
Begin in a squatting position with your weight evenly distributed between both legs.
Tip: Stay on the balls of your feet to move freely and easily.
Step 1
Cross your right foot in front of your left and place your right hand on the floor next to your hip, lifting your left hand above your body.
Tip: When placing your hands, keep your weight on the front of your palm with your wrist and the base of your palm lifted. This creates space between your body and the floor, allowing you to move more quickly.
Step 2
Keep your right hand on the floor and step back with your left foot so that there's space between your legs.
Tip: Keep your knees bent to help build speed.
Step 3
Step back with your right foot while placing your left hand on the ground so that you end up in a wide, raised push-up position.
Step 4
As you shift your weight toward your left hand, step forward with your left foot and release your right hand, lifting it above your body.
Step 5
Bring your right foot forward and tuck it under the crook of your left knee.
Tip: Keep your hips pushed up. The six-step should travel around your body. Don't let your weight settle beneath you.
Step 6
Swing your left foot across the front to place it next to your right foot. Don't stop in this position for long—you can move right into another six-step by shifting your body forward and pushing off your left hand before releasing it to propel yourself into Step 1 again.
Much of Janelle Ginestra's career has been about helping others shine. She's dedicated herself to supporting and cheerleading her partner, WilldaBeast Adams; the emerging talents in their dance company, ImmaBEAST; and the countless dancers she inspires at master classes and conventions. Her YouTube channel has become a launching pad for young talents like "Fraternal Twins" Larsen Thompson and Taylor Hatala, thanks to viral videos featuring Ginestra's creative vision.
But Ginestra's a skyrocketing success in her own right—an in-demand choreographer, a social media influencer, and a dance entrepreneur, building a legacy one eight-count at a time. It's time for her turn in the spotlight. And she's more than ready. "I want to be a legend in whatever I do," she says. We'd argue that she already is.
Keep reading...
Show less
Win It
Oct. 13, 2017 04:31PM EST
Tiler Peck and Chase Finlay in Swan Lake (photo by Paul Kolnik)
For ballerinas, it's the dream role to end all dream roles: Odette/Odile in Swan Lake, the type of part dancers spend years preparing for and whole careers perfecting. And it's a role that New York City Ballet principal Tiler Peck never thought she'd dance. Though Peck is one of the world's preeminent ballerinas, her short stature made Odette/Odile, typically performed by longer, leggier dancers, seem (almost literally) out of reach.
Then—surprise!—her name popped up on the cast list for NYCB's fall season run of Swan Lake.
Keep reading...
Show less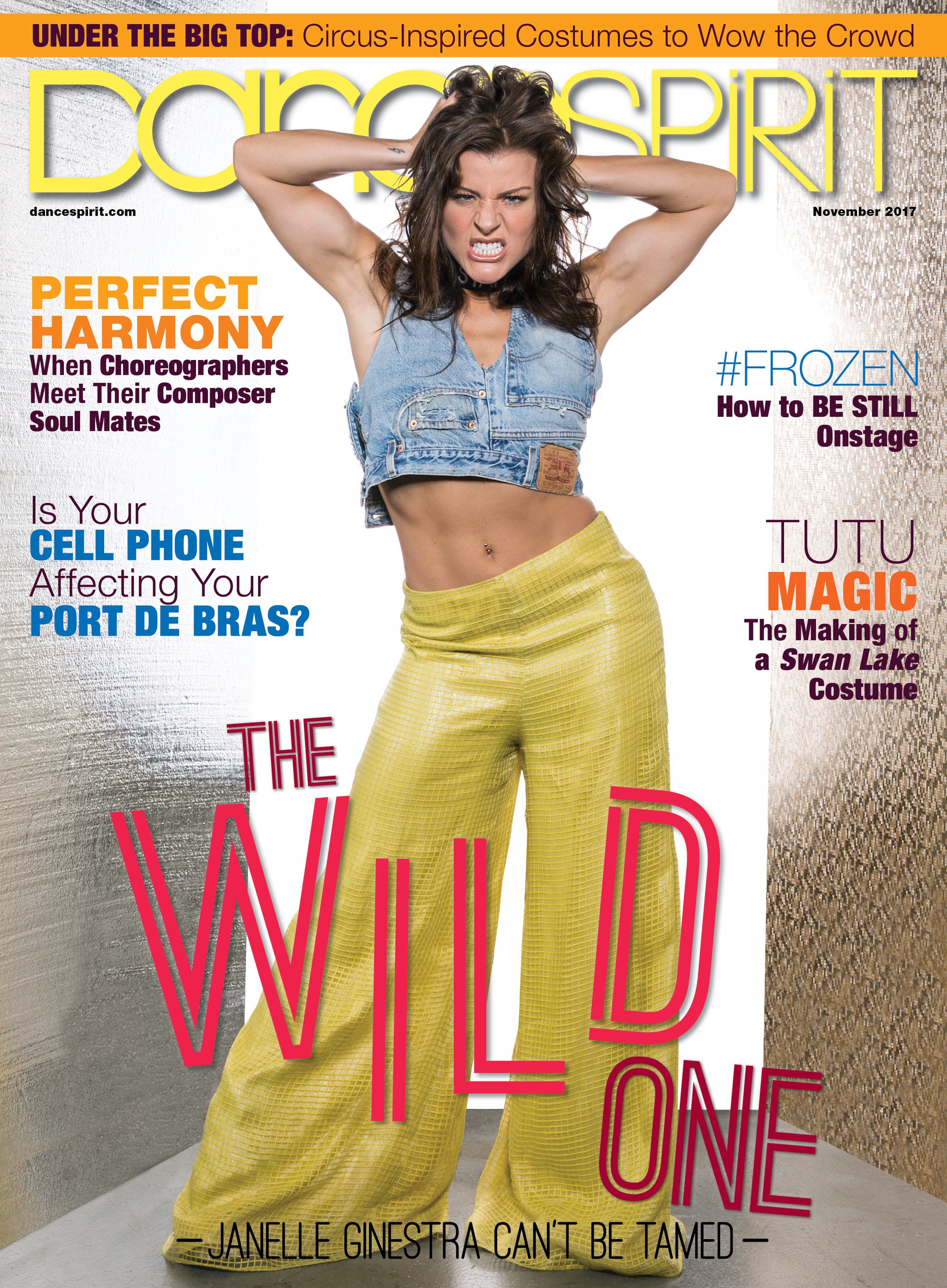 Get Dance Spirit in your inbox